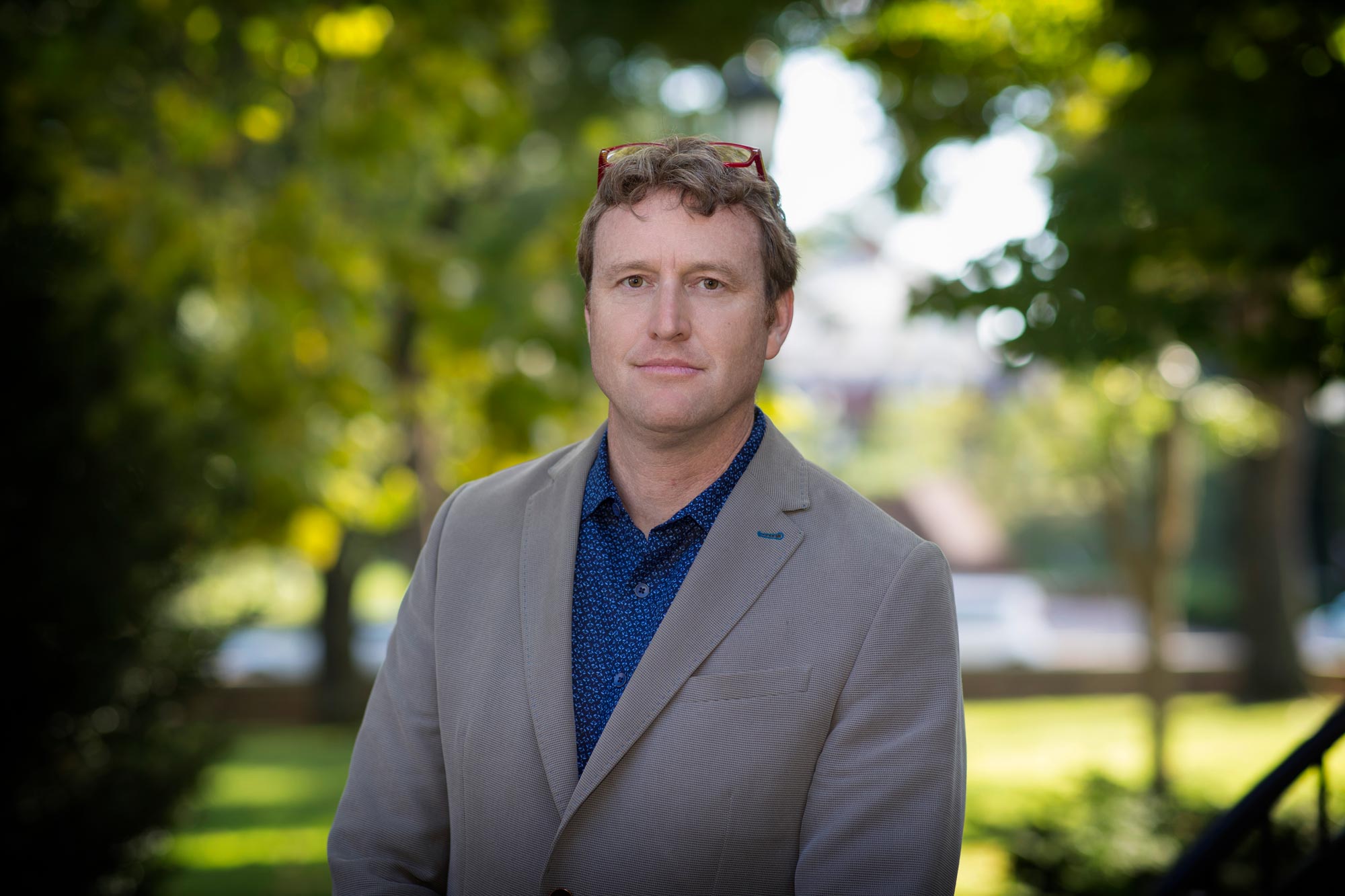 Co-editor and architectural historian Louis Nelson, UVA vice provost for academic outreach, said as a public university, UVA has to be "vigorously committed to the complexity of its whole history."
Several other projects also contributed new information. In one of his architectural history courses, Nelson and his students analyzed parts of Jefferson's Academical Village that give clues to daily life for enslaved laborers. When an African American burial ground was discovered about seven years ago adjacent to the University Cemetery, Rivanna Archaeology, led by alumnus Ben Ford, researched the area, just one major site the firm has investigated at UVA.
Nelson, along with McInnis, von Daacke, Ford and several other authors, contribute essays in the new book, published by University of Virginia Press, on topics including construction and everyday life in the Academical Village, from the hotels to the burial grounds. They describe violence that white students inflicted on enslaved laborers and free people of color, and the disregard for the dead, mostly black bodies, in early medicine's quest for cadavers. The information comes from minutes of faculty meetings and chairman's notes and only documents incidents when they rose to the level of getting a hearing.
The authors document the vigor of proslavery thought that permeated the University, as well as those who argued in opposition. As McInnis writes in a chapter about violence, "pervasive proslavery thought. … meant that enslaved people were daily subject to the arbitrary actions of faculty, hotelkeepers, and students and the commands of these different groups were frequently contradictory, making navigating daily life fraught with peril."
"This has been the work of a community," McInnis said of the long process involved in telling the truth about how slavery is woven into the fabric of the University. "Making this institutional change has required many voices that insisted UVA own and acknowledge this history," she said. "In many ways, really, it was the students whose collective interest in ensuring that the institution tell this story, provided the energy for this change to take place."
In her introduction to the book, McInnis writes, "The central paradox at the heart of UVA is also the central paradox of the nation, the unresolved paradox of American liberty. How is it that the nation that defined the natural rights of humankind did so within a system that denied those same rights to others based on the color of their skin? And what does it mean to have a public university founded to preserve those democratic rights that is likewise founded and maintained on the stolen liberty of others?"