From groundbreaking medical discoveries to top-tiered national rankings to video of the Milky Way passing over the Lawn, 2015 produced more than its share of memorable moments for the University of Virginia.
Here's a look back at 10 of the top stories and posts from 2015, as measured by their impact on the University's social media accounts.
(And if you aren't already, follow the University on Facebook, Twitter, Instagram and Snapchat.)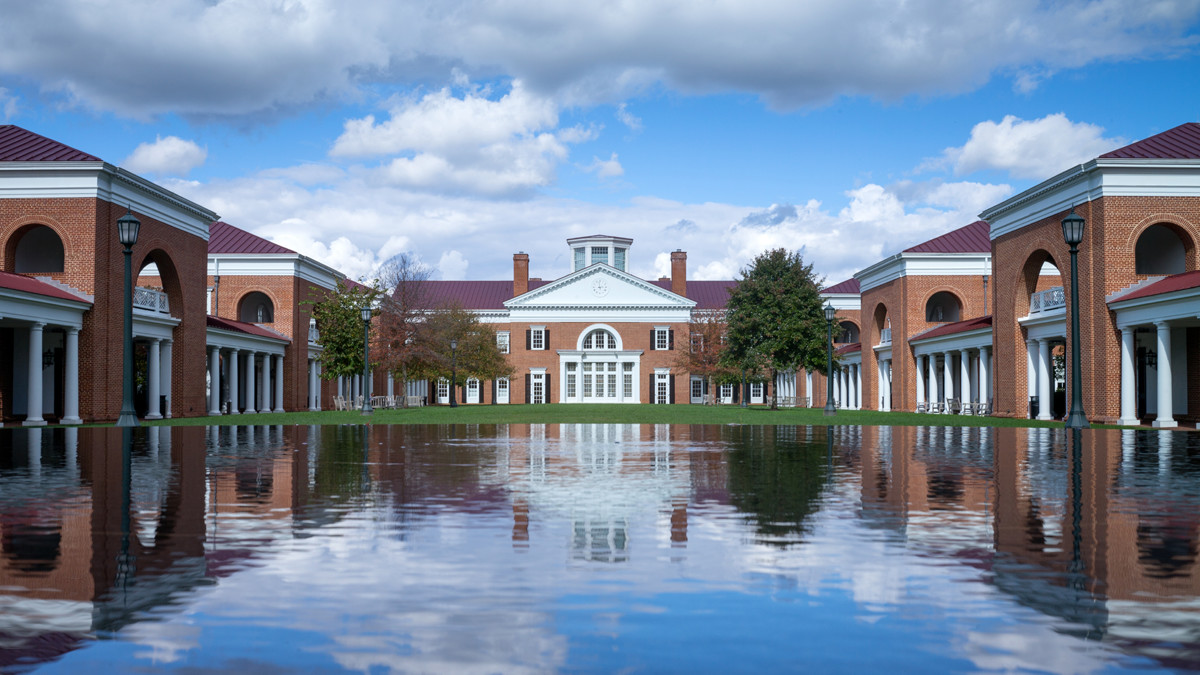 The Economist's annual list of top 100 full-time international MBA programs also named Darden the No. 1 school for "Personal Development and Education Experience," No. 2 for "Student Rating of Faculty," and No. 5 for "Opens New Career Opportunities." This ranking is the highest in the school's history.
In February, 5.5 inches of snow blanketed Grounds, cancelling classes for nearly 24 hours.
UVA photographer Sanjay Suchak's video of nighttime on the Lawn garnered more than 97,000 views.
For 365 days, Dean Smith, a 2011 graduate of the School of Engineering and Applied Science, asked his girlfriend to marry him without her knowing and created this creative video to propose.
Wahoowa to second-year student Tyler Lewis, who drained a half-court shot at JPJ this morning during ESPN's College GameDay to win $18,000!

Posted by University of Virginia on Saturday, January 31, 2015
In January, then-second-year student Tyler Lewis made a half-court shot at the John Paul Jones arena during ESPN's "College GameDay" program to win $18,000.
"With a tenacious spirit, a lifelong commitment to integrity, and an endless drive, we pursue a greater tomorrow." (Learn more here.)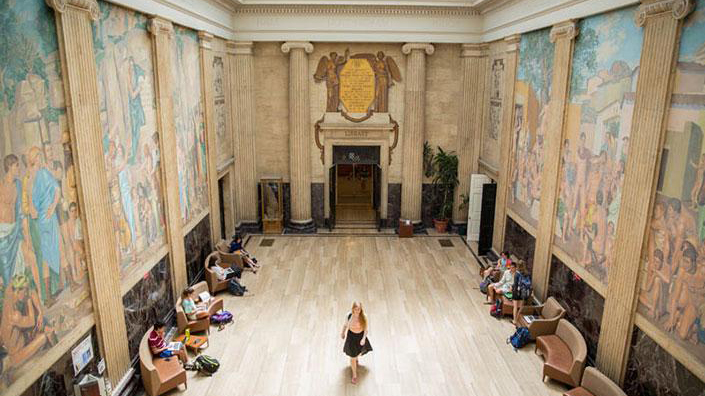 In its annual "America's Top Colleges" list, Forbes ranked UVA as the nation's No. 2 state university. The University was also ranked No. 36 among all public and private institutions, up four spots from the previous year.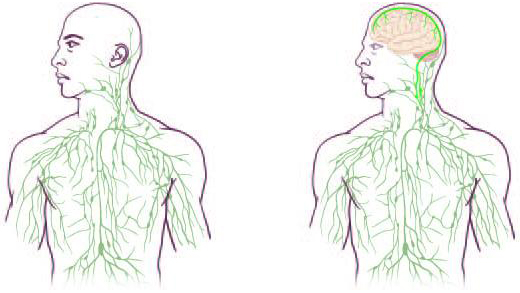 UVA researchers overturned decades of previous study when they discovered that the brain is directly connected to the immune system by vessels that previously were thought not to exist. 
The Hullabahoos joined Ed Helms on stage during Valedictory Exercises for a special rendition of "This Little Light of Mine." (Click here to view the full speech from the 2015 valediction ceremony.)
On Thanksgiving Day, the 330-plus members of the Cavalier Marching Band paraded through the streets of New York City, representing UVA as one of only 10 bands (selected from 175 applicants) to perform.
Media Contact
Article Information
December 7, 2015
/content/10-memorable-uva-moments-2015