Two University of Virginia alumnae will pursue their graduate studies at Stanford University as Knight-Hennessy scholars.
Kristen "Kay" Barrett, a 2020 English graduate, will pursue a doctorate in English literature. Katie Deal, a 2017 political and social thought graduate, will pursue master's degrees in public administration and business administration.
Knight-Hennessy Scholars receive up to three years of funding to pursue graduate study at Stanford, as well as joint- and dual-degrees.
The awards are funded by Stanford alumnus Phil Knight, a philanthropist and co-founder of Nike Inc., along with other benefactors. The Knight-Hennessy Scholarship Program is named for Knight and John Hennessy, who served as Stanford University's 10th president from 2000 to 2016.
The program "is an incredible community of young folks looking to make a mark through curiosity, hard work and leadership," said Andrus G. Ashoo, director of the Office of Citizen Scholar Development. "It has been a real treat to work with Katie and Kay as alumni. They will be a perfect complement to the rest of the scholar community, and I look forward to remaining in touch and hearing stories from their interactions with the other UVA alumni who are currently at Stanford with Knight-Hennessy."
Kristen "Kay" Barrett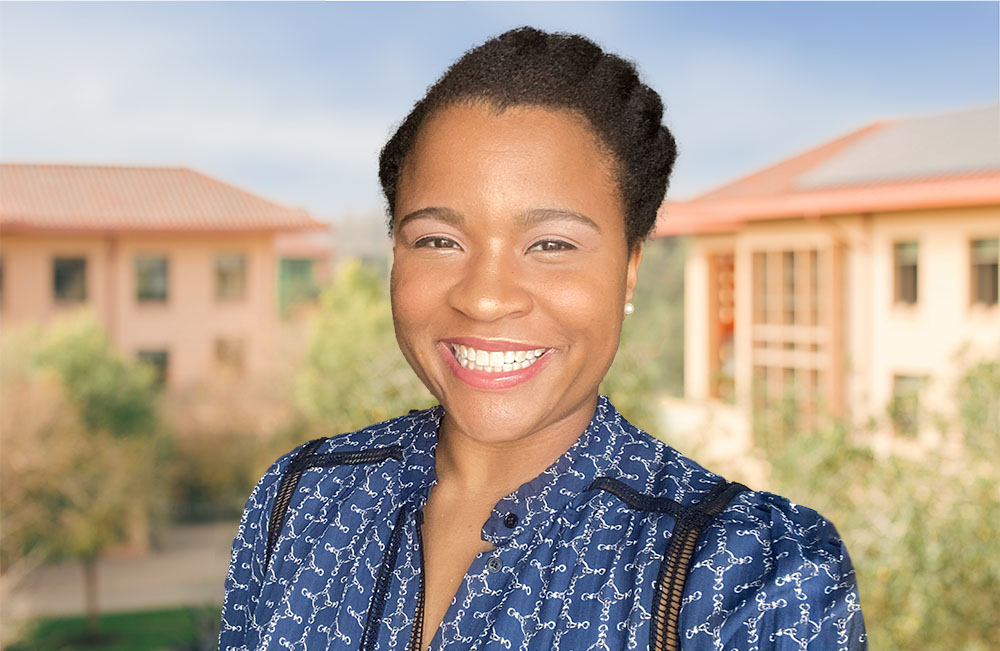 Barrett, of Nashville, Tennessee, says the Knight-Hennessy scholarship gives her a license to dream.
Barrett graduated from UVA in May 2020 as a distinguished major in English with a drama minor, as well as being a Jefferson Scholar. As a Marshall Scholar, she graduated from the University of Oxford with a Master of Studies in 19th-century English, and from the University of Edinburgh with an Master of Science degree in Intermediality: Literature, Film and the Arts in Dialogue.
"The Knight-Hennessy will empower me to chase my ambitions both inside and outside of academia. As a Ph.D. candidate in English literature, I will investigate Black science fiction in novels and contemporary film," Barrett said. "My work advocates for a tradition of speculative thought that connects the Reconstruction Era to our current times. Alongside this research, I will also dive into the publishing industry, carving out a space for Black authors of science, horror, fantasy and mystery."
In speculative fiction, Barrett said, Black creators can imagine utopian futures and alternate histories.
"Unlike mainstream science fiction, Black sci-fi taps into the essence of the genre because members of the African diaspora write from their own dystopian reality," she said. "What's more dystopian than living in a world where you're judged by the color of your skin?"
Science fiction, she added, "does not receive the same literary attention and respect as the classics or literary fiction. I am intrigued by how this genre offers an intellectual and creative refuge for Black creatives."
Stephen Cushman, the Robert C. Taylor Professor in the Department of English, described Barrett as a "bright light."
"I did not learn of most of her myriad accomplishments until I pushed her for a fuller picture of her endeavors," he said. "She was always deeply reluctant to blow her own horn or enumerate her accolades. Throughout her UVA years, Kristen was courageous, dedicated and generous. She embodied then and still embodies a rare combination of social engagement, selfless service, intellectual curiosity and artistic vision."
Barrett said the intense isolation she endured during the pandemic has reinvigorated her love for people.
"I find myself spending less time obsessing over perfecting my assignments and investing more energy in cultivating relationships with my family and friends," she said. "I'm beyond excited to join the Knight-Hennessy Scholarship as I've already connected with some lovely people and feel confident that the program's team will actively invest in our community-building."
Katie Deal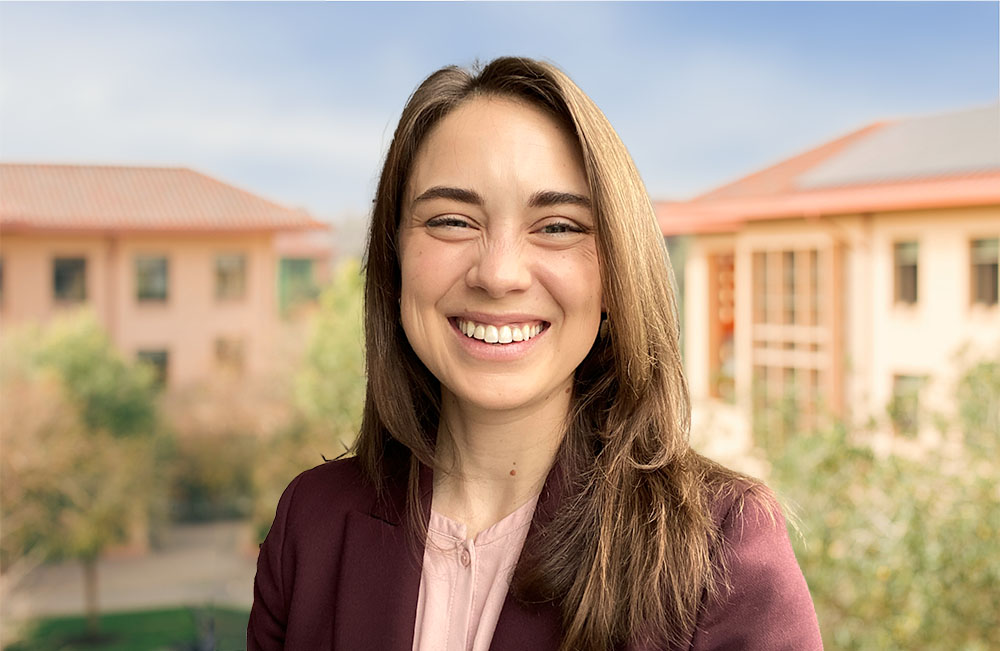 Deal, of Johnson City, Tennessee, is looking forward to joining a problem-solving Knight-Hennessy community.
"Our society's most wicked problems can't be addressed through any single approach," Deal said. "The Knight-Hennessy Scholars program is designed to break down the barriers that often divide disciplines, resulting in ideas that are as intersectional as the issues they seek to address. I'm grateful to join a community equally defined by creativity and inclusivity, where insights can and should come from any and every background."
Deal will pursue a joint Master of Business Administration at the Stanford Graduate School of Business and Master of Public Affairs at Princeton University's School of Public and International Affairs. She graduated from UVA in 2017 as a political and social thought major with a minor in Spanish, as well as a Jefferson Scholar. She has been working for investment firm T. Rowe Price in Baltimore.
"I came to Baltimore to lead public policy research at T. Rowe Price, which gave me firsthand experience in translating government decisions to market incentives across every industry in our economy," Deal said. "That skillset opened my mind to the immense potential for private capital to amplify critical innovations addressing complex challenges such as banking access and housing insecurity."
Her mission, she said, "is to ensure that the fundamental building blocks of financial stability – employment, education, banking, housing, retirement – are accessible, equitable and just."
The latest UVA news, delivered to your inbox.
Barbara Brown Wilson, an associate professor of urban and environmental planning, is optimistic about Deal's future.
"Katie is one of those students who strengthens your faith in the future of humanity – she's smart, kind, patient, curious and driven to put her talents toward doing good in the world," Brown Wilson said. "She's an incredibly capable person, and it was always clear that she would be well suited to lead us all someday soon, so I'm glad to see her taking the next step on that leadership journey."
Michael Joseph Smith, the Thomas C. Sorensen Professor and director of the Program in Political and Social Thought, said Deal was an "invaluable member of the PST Class of 2017."
"She had a deep and abiding interest in affordable housing and wrote an outstanding thesis on public-private partnerships to promote it with history professor Andrew Kahrl," Smith said. "She combines the energy of an activist with a practical commitment to social justice, with the diligence of a scholar, so I am delighted that she was awarded the Knight-Hennessy Scholarship."
Deal sees the scholarship advancing her on a path she has already started.
"I've discovered that I thrive most when I'm constantly surrounded and challenged by people who see the world from a rich array of perspectives and who share a commitment to becoming better than they were yesterday," Deal said. "Knight-Hennessy presented a once-in-a-lifetime opportunity for me to contribute to and grow from that kind of community. Through the training and resources that Knight-Hennessy provides, I'll become better equipped to create and lead teams driven by inclusivity and progress."
Media Contact
University News Associate Office of University Communications
mkelly@virginia.edu (434) 924-7291