In the mid-1960s, Charlottesville native George King III became the first African American student-athlete to compete at the University of Virginia.
A decade later, Sharlene Brightly, a Richmond native who also is Black, was a member of the University's first varsity women's basketball team.
On Sept. 23, King and Brightly were announced as recipients of the Atlantic Coast Conference's inaugural UNITE Awards, created to honor individuals affiliated with the conference who have made an impact in the areas of racial and social justice.
"It is my pleasure to announce Mr. King and Ms. Brightly as Virginia's initial Unite Award recipients," UVA Director of Athletics Carla Williams said. "Their love for sport helped to break down barriers and blaze trails for generations of future Wahoos. We join the ACC in saluting you and all of the other Unite Award recipients across the league."
In the first year of the award, the league is celebrating the individuals who – according to available information – are the first male and female athletes of color to integrate the athletic teams at each current ACC institution.
King, who had been a member of the undefeated state championship Lane High School football team in 1963 prior to arriving at UVA, was a freshman letter-winner on the 1964-65 wrestling team and also played on the freshman lacrosse team that spring.
King went on to earn a degree from Hampton Institute after serving in the U.S. Air Force. A former president of the Charlottesville NAACP, he enjoyed a career as a technical adviser for Aerojet Electrosystems and as a data security analyst for UVA Health.
Brightly earned a letter as a member of the basketball team during the 1973-74 season when she was a second-year student. She lettered again during the program's second season before electing to concentrate on her academic requirements during her final year at the University. 
Brightly earned her undergraduate degree in 1976 in linguistics and went on to a long career in network operations in the telecommunications field in Northern Virginia. Active in her community, she was a member of the board of directors for Recording for the Blind and Dyslexic of Metropolitan Washington.
"This is a tremendous opportunity to recognize the amazing pioneers in our league," ACC Commissioner Jim Phillips said. "As a conference, we are thrilled to celebrate these deserving individuals as we continue our commitment to racial and social justice. As we look to the future, our commitment to diversity, equity and inclusion will remain steadfast."
Law Students Win Tillman Scholarships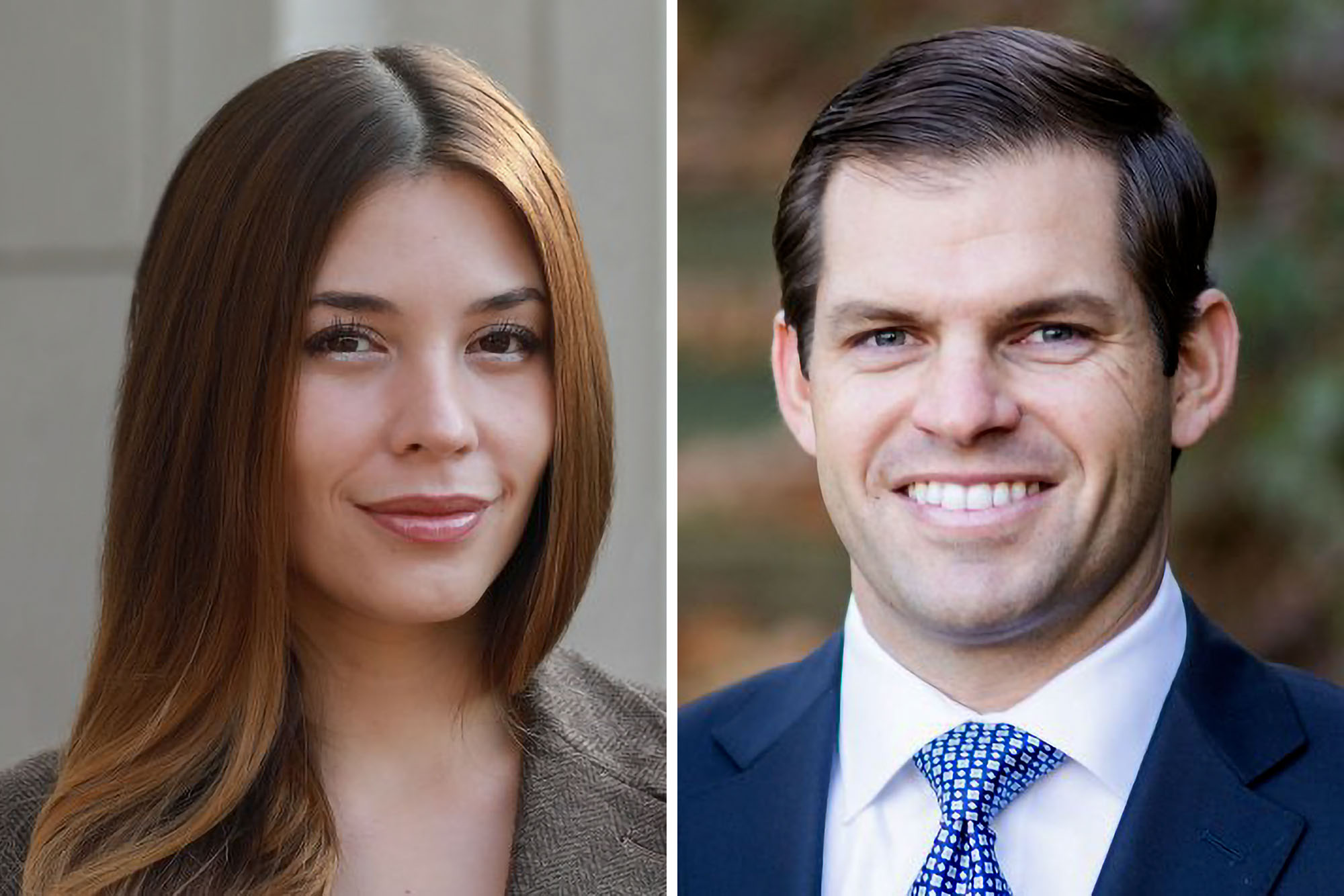 Law students Aleja Rocha, left, and Sam Long received scholarships from the Pat Tillman Foundation for students who demonstrate a track record of leadership and a commitment to "service beyond self." (Photos by Julia Davis, left, and Sarah Morris)
School of Law students Sam Long, a third-year J.D. student, and Aleja Rocha, who is studying for an LL.M. degree to be awarded in May, have been named 2021 Tillman Scholars.
Named for an NFL player killed in Afghanistan after he enlisted in the Army following the Sept. 11 terrorist attacks, The Pat Tillman Foundation benefits military service members, veterans and their spouses. Scholarship recipients must demonstrate a track record of leadership and a commitment to "service beyond self," according to the foundation's website. The foundation funds recipients pursuing undergraduate, graduate or professional degrees.
The U.S. Marine Corps commissioned Long, whose five siblings are all also veterans, after he earned a B.S. in political science from the U.S. Naval Academy. He went on to earn an M.S. in accounting from Liberty University. He also was a 2020 Tillman Scholar at the Law School.
"This year, being selected as a Tillman Scholar is a unique reminder of my privilege to serve others," Long said. "It was a privilege to serve our great nation as a Marine infantry officer, and the Tillman Scholarship has blessed my family with the privilege to attend law school. Selection to the Tillman community is a reminder that service above self is the highest calling one can pursue."
Rocha, of Colombia, worked in an administrative court, where she facilitated reparations to soldiers whom the Colombian Army had conscripted. She met her husband, a U.S. Army Special Forces officer, when he was deployed in her country.
"Being selected as a Tillman Scholar is an absolute honor because it makes me part of an incredible cohort of humans that are dedicating their life to selfless service toward others, are passionate about their intellectual growth and are humble leaders that want to impact the world in a positive way," she said. "I know that this recognition will open many doors, allowing me to connect with more people with whom I can work in a team looking at and executing efficient ways to make a better and more peaceful world."
Rocha is the third UVA Law student to receive the Tillman Scholarship, after Brian Wotring (Class of 2013) and Long.
UVA Doctor Receives National Leadership Award From Black Media Group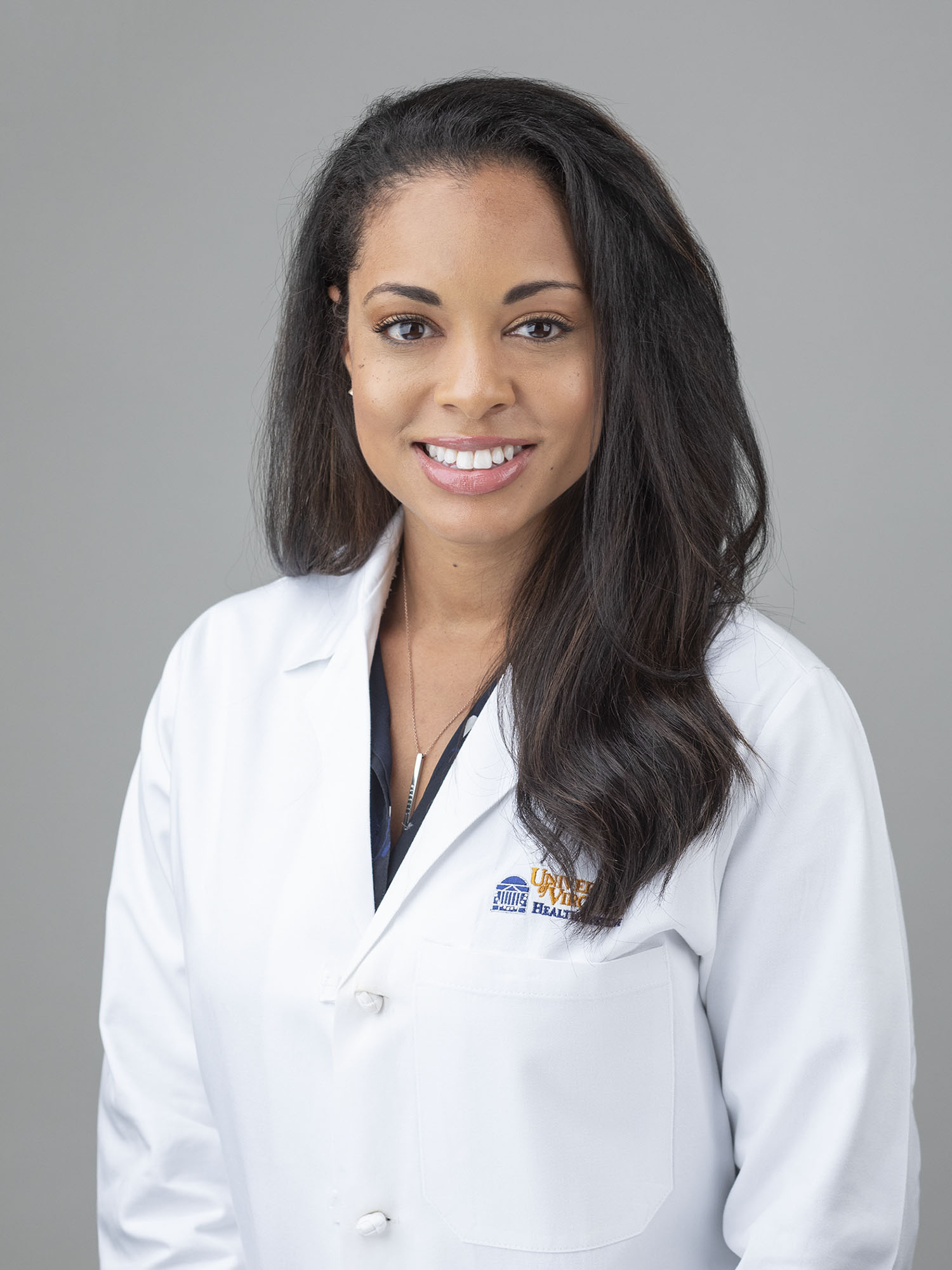 A Black media group honored Dr. Ebony Hilton-Buchholz for her passionate advocacy for health equity and her persistent advocacy of COVID vaccination. (UVA Health photo)
Dr. Ebony Hilton-Buchholz, associate professor of anesthesiology and a national advocate for health care equity and COVID vaccination, on Sept. 16 received the 2021 National Newspaper Publishers Association National Leadership Award for excellence and innovative leadership in Black America. The NNPA is the trade association of more than 230 African American-owned newspapers and media companies.
The association honored Hilton-Buchholz alongside U.S. Sens. Raphael Warnock and Cory Booker; U.S. Rep. Cori Bush; Dr. James Hildreth, president and CEO of Meharry Medical College; and Olympic record-setting track star Allyson Felix, each recognized for their excellence and commitment to the Black community and the world at large.
Hilton-Buchholz, a critical care anesthesiologist at UVA Health, has led the fight against misinformation about the coronavirus and has become a leading advocate for transparency surrounding COVID-19. She is often quoted in national media reports, denouncing quick re-openings, anti-vaxxers and reckless gatherings during the pandemic, and expresses similar sentiments in a well-followed Twitter account.
At the awards ceremony, Hilton-Buchholz said there's still much work to do.
"I cannot begin to tell you how honored I am to be considered," she said. "But I have to be honest, it's difficult to think of my efforts as worthy when there is so much left to do.
"One thing I can promise is to continue trying my best and showing up in hopes of truly deserving this prestigious recognition."
Hilton-Buchholz's efforts also have received recognition from the National Medical Association and the National Minority Quality Forum as one of the top 40 under 40 Leaders in Health Care.
In addition to pioneering medicine, Hilton-Buchholz is a children's book author, public speaker and community activist.
Four Wahoos Win Student Emmy Awards
Fourth-year student Amelia Delphos and May graduates Heather Thomas, Kyra Min and Cabell Eggleston won Student Production Emmy Awards from the Capital Region of the National Academy of Television Arts and Sciences. 
Min and Eggleston won for "Spring Broken, College on Covid," a documentary about what UVA students and their acquaintances experienced when the pandemic disrupted classes, jobs and lives in the spring semester of 2020.
"The reality of this accomplishment is still settling in," said Eggleston, a Roanoke native who majored in media studies. "It had been so long since we made and submitted 'Spring Broken' that I find that I have to remind myself that, 'No, this is a big deal.'"
Min and Eggleston shot the film as part of a media studies class, "Basic Reporting," taught by professor (and former CBS News national correspondent) Wyatt Andrews.
"Producing 'Spring Broken' definitely pushed me to new limits, and I learned a lot about how to tackle managing projects, creating a cohesive story and hitting deadlines – all of which are skills that have helped me in the long run," said Min, a Haymarket native who majored in media studies.
Added Eggleston: "I've been looking for a career in production ever since I graduated, so this win really confirmed that for me. Working on 'Spring Broken' actually helped me figure out what path I wanted to take in life. The Student Emmy just helped reignite my drive."
As part of an independent study project overseen by Andrews, Delphos, a history major from Virginia Beach, and Thomas, a media studies major from Fairfax, won for their documentary, "Black at UVA."
"Heather and I poured our hearts and souls into this project," Delphos said. "After the tumultuous summer of 2020, we really wanted to highlight the experiences of Black students at the University. We wanted to tell the stories that are often overlooked and really examine what it is like to be a Black person at UVA in 2020. I think we accomplished that and the award is just further vindication that we succeeded."
Added Thomas: "Amelia and I know the work we put into this, and it just feels really great to know that this piece of work that we're both so proud of had a positive impact on the team that reviewed it. I do feel extremely blessed to be able to represent UVA by receiving such a high level of recognition. Without a traditional journalism school, I'm just so thankful to have had mentors at UVA – namely our adviser on this project, Wyatt Andrews, because he had a unique commitment to all of us as his students and allowed us the opportunity to get hands-on experience in reporting. He held us to professional standards so that we would get the most out of our work."
Pathologist Earns Spot on 'Power List'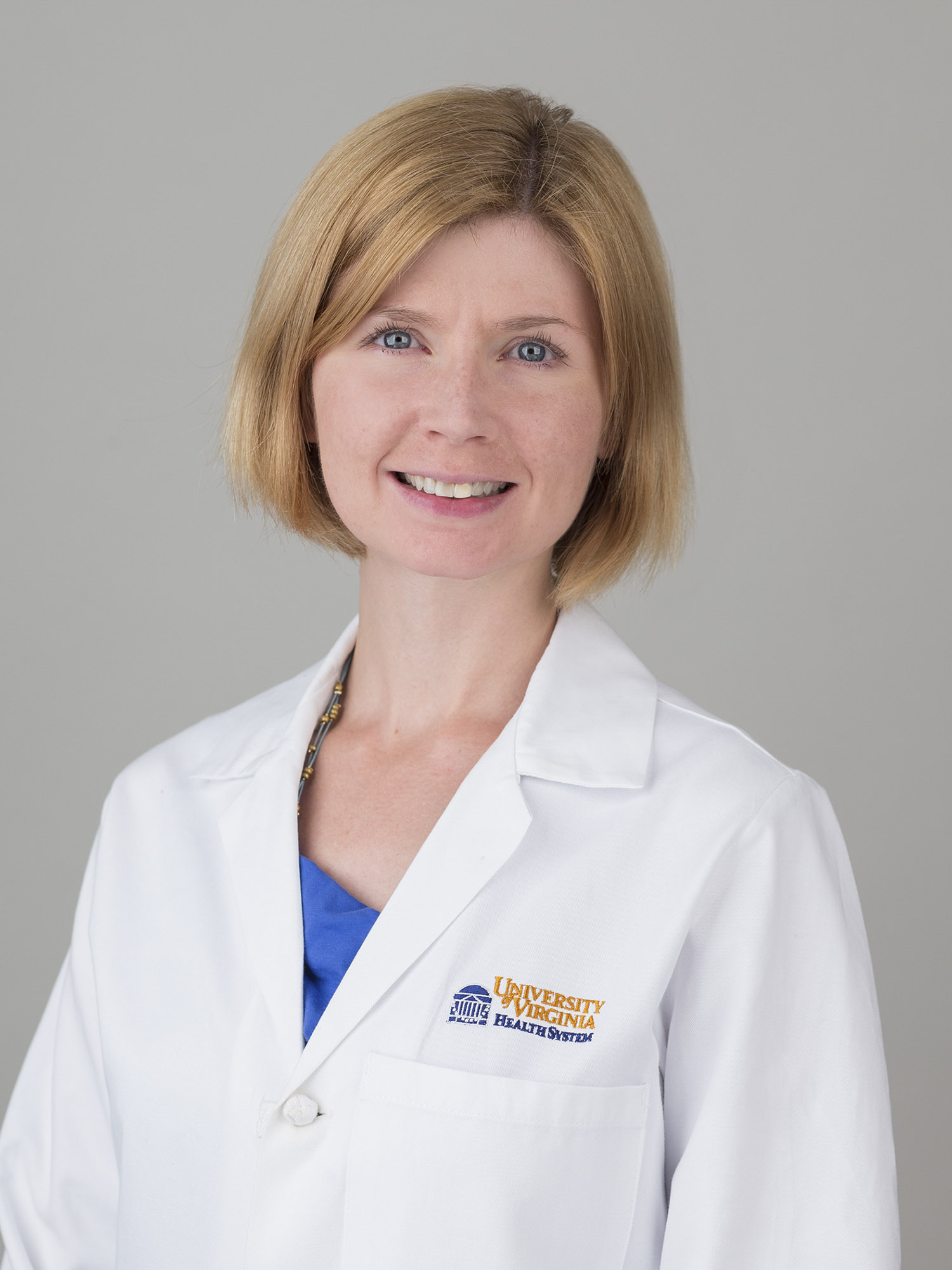 Dr. Anne Mills, associate professor of pathology, was named to The Pathologist's "Power List" in a challenging year for the field. (UVA Health photo)
The Pathologist magazine has named Dr. Anne Mills, associate professor of pathology, to its 2021 "Power List" – no small feat in a year in which laboratory professionals were pushed to the limits to develop and refine COVID tests in addition to their usual activities.
"Putting together last year's Power List was a surreal experience; at the time, we were just getting to grips with how COVID-19 was affecting the world and changing our everyday lives," the magazine's editors wrote. "We faced a very uncertain future – especially with the grave need for faster, better, more widespread testing (not to mention vaccines and treatments). Now in 2021, pathology and laboratory medicine have learned many lessons in terms of developing faster tests, increasing accuracy, working with staff and reagent shortages, adapting labs to operate within the bounds of social distancing, and working faster than ever before to diagnose disease and research new treatments and preventions."
The magazine broke the list into six categories; Mills was honored under the "Leading Roles" header.
Mills told The Pathologist that pathology runs in her family. "My father was a pathologist. He always seemed stimulated by and engaged in his work, but also managed to have a balanced and full life outside of the hospital."
Pathologists, she told the magazine, can play a critical role in addressing issues of inequitable access to health care by advocating for patients and joining initiatives for medically underserved populations. "It's also well-established that provider diversity helps optimize patient care, so we can build pipelines for diverse candidates to enrich our fields."
Seed Grant Gives Boost to Astronomer's New Idea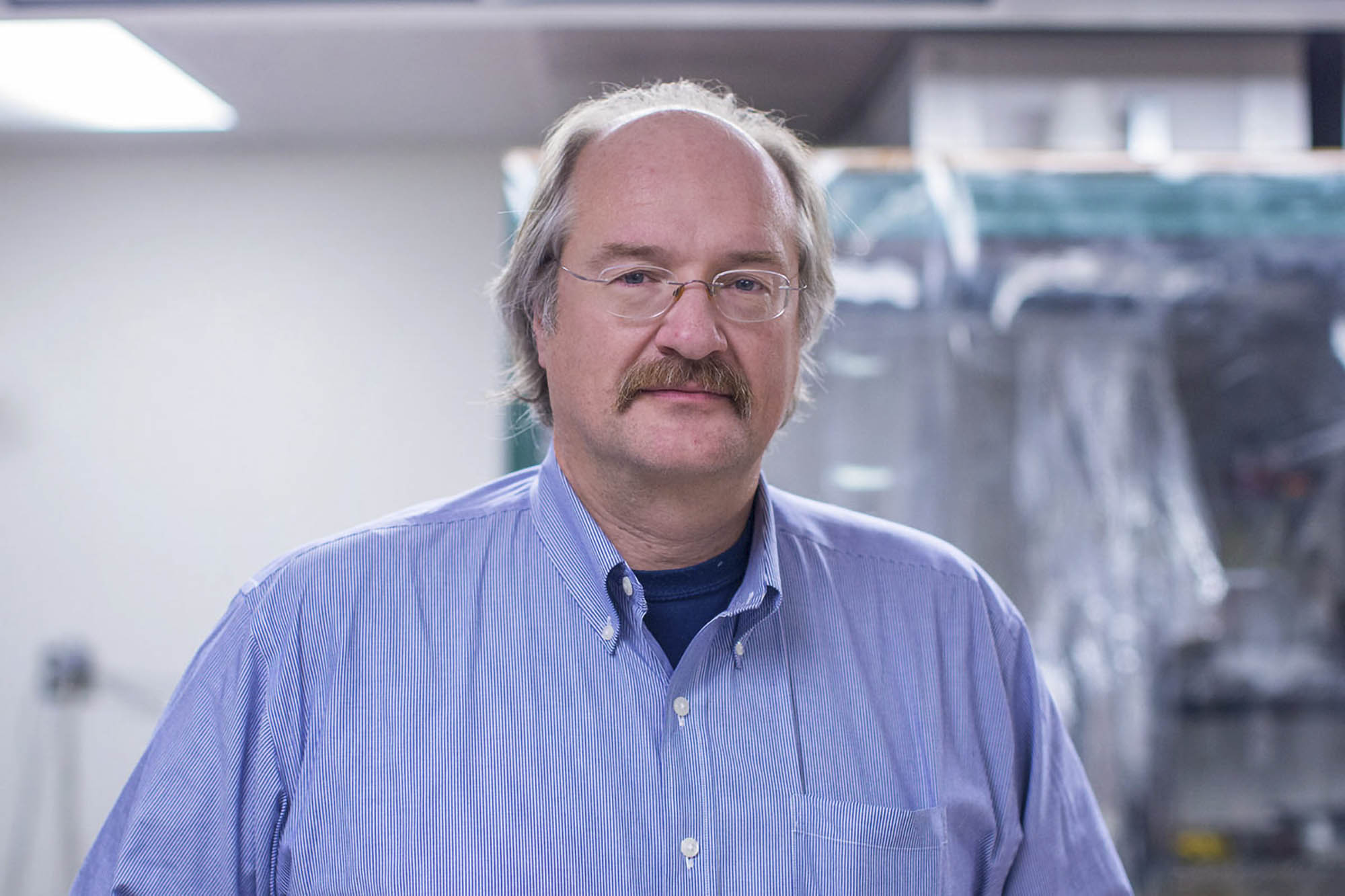 Astronomer Steven Majweski's proposal was entitled "Optical Fibers for Astronomical Imaging: Development and Use of the Distributed Field Fiber Imaging Testbed." (Photo by Sanjay Suchak, University Communications)
Astronomy professor Steven Majewski is among five physics and astronomy researchers to win the Research Corporation for Science Advancement's competitive Cottrell Plus SEED (Singular Exceptional Endeavors of Discovery) Awards for 2021.
SEED Awards offer Cottrell Scholars the opportunity to start creative new research or educational activities, granting $50,000 for research projects.
Majweski's proposal was entitled "Optical Fibers for Astronomical Imaging: Development and Use of the Distributed Field Fiber Imaging Testbed (DIFFIT)."
"We received an array of high-quality proposals from excellent researchers in a variety of physics fields," Research Corporation for Science Advancement Senior Program Director Silvia Ronco said. "We're looking forward to seeing these high-risk, high-reward ideas developed into competitive programs of research."
Research Corporation for Science Advancement was founded in 1912 and funds basic research in the astronomy, chemistry, physics and related fields at North American colleges and universities. 
Milligan Named Berlin Fellow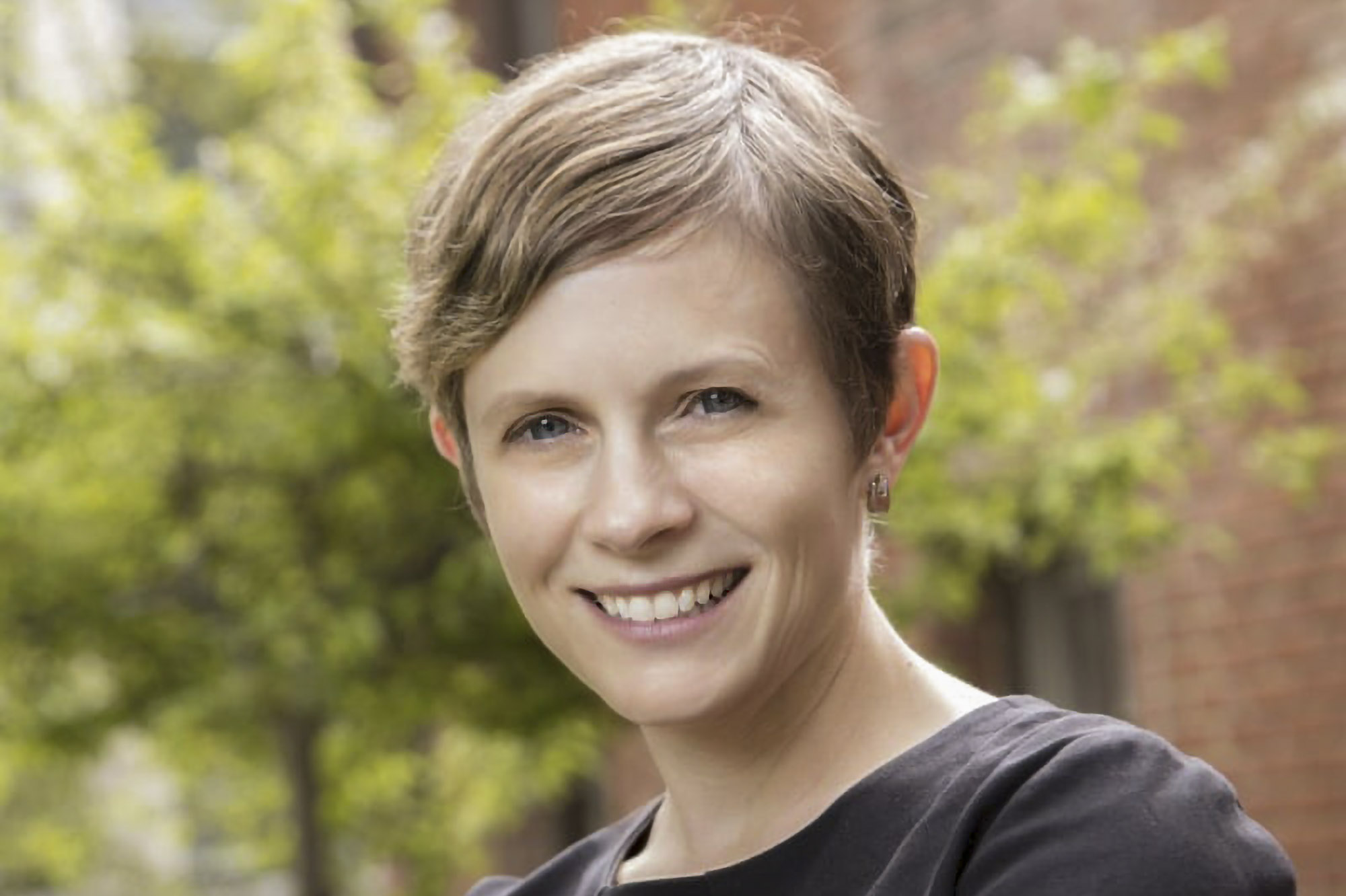 Law professor Joy Milligan will examine how the U.S. government might repair the enduring harms of racial segregation this fall as a Berlin Prize Fellow. (UVA Law photo)
As a Berlin Prize Fellow during the fall, law professor Joy Milligan will examine how the U.S. government might repair the enduring harms of racial segregation.
The American Academy in Berlin granted 22 Berlin Prizes for fall 2021 and spring 2022. The academy awards the prize annually to U.S.-based scholars, writers, composers and artists who represent the highest standards of excellence in their fields, according to the academy's website. Fellows spend a semester at the academy's Hans Arnhold Center.
Milligan studies issues at the intersection of law and inequality, with a particular focus on race-based economic inequality.
Nursing Professor Becomes School's 50th National Academy Fellow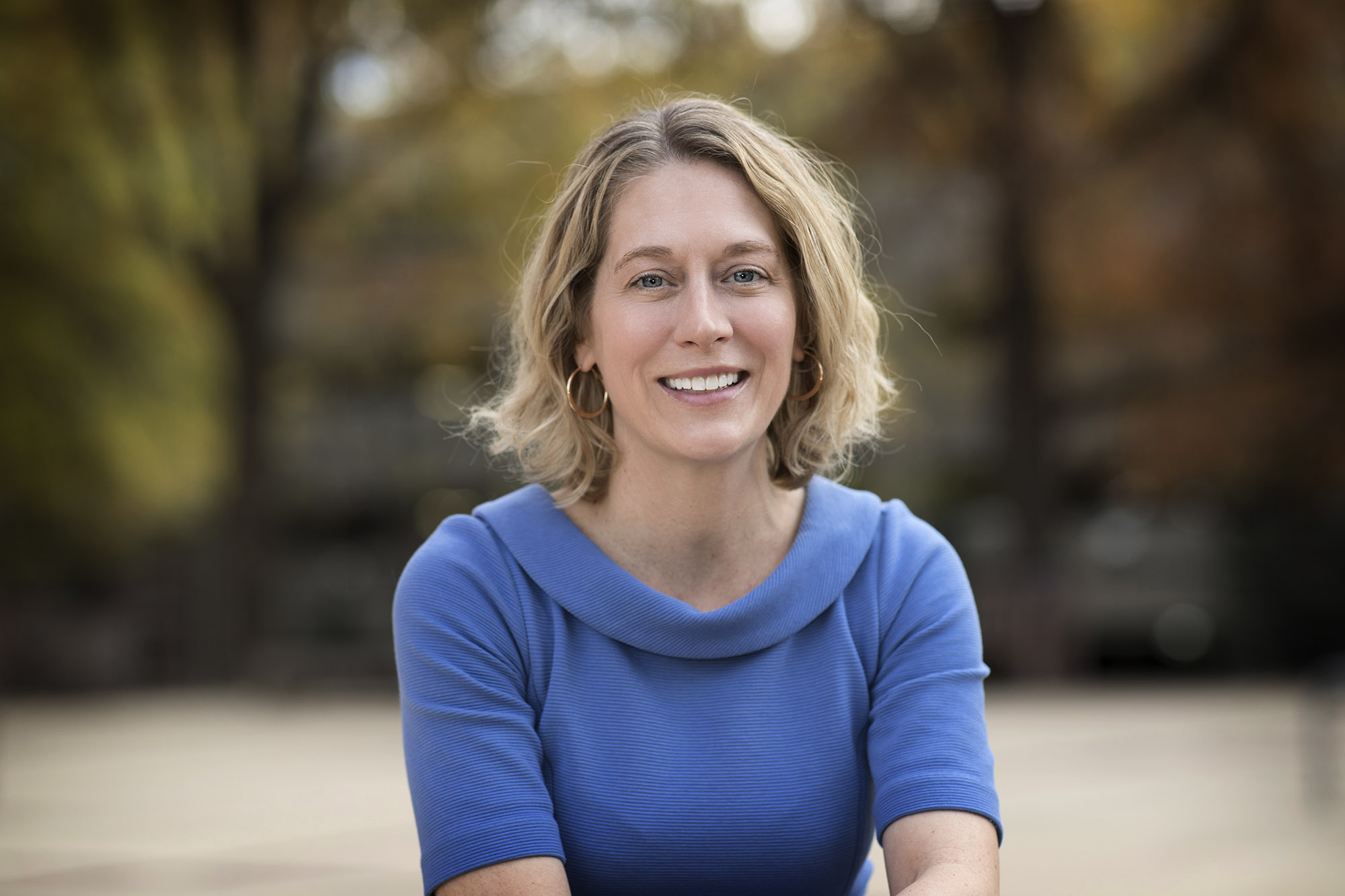 Nursing professor Virginia LeBaron's research has focused on boosting palliative care among patients in underserved populations. (Photo by Dan Addison, University Communications)
Nursing professor Virginia LeBaron – a palliative care nurse practitioner, Fulbright scholar alumna, multi-million-dollar research grantee and recently published poet – will be named a fellow of the American Academy of Nursing at a Washington, D.C., ceremony in October.
LeBaron, already a fellow of the American Academy of Nurse Practitioners, will join more than 2,900 academy fellows who are leaders in education, management, practice and research and engage to transform American health care systems. This most recent honor brings the School of Nursing's national academy fellowships count to 50, and its number of American Academy of Nursing fellows to 33.
A 1994 UVA graduate, LeBaron studied the geography of cancer pain, access to pain relief, and opioid abuse and diversion in Southwest Virginia, where cancer mortality is 23% higher than elsewhere in the state. In 2018, she earned a $350,000 National Institutes of Health grant to develop a novel app to detect and measure cancer pain in Nepal, where patients with late-stage cancer often suffer untreated pain due to a chronic shortage of morphine, the gold standard for treating pain from advanced cancer. That same year, she began a pilot study with UVA Engineering colleagues to develop wearable technology and environmental sensors to detect, manage and predict pain from advanced cancer, work that she's expanding upon thanks to a four-year, $3.4 million NIH grant earned in 2021.
LeBaron is also a published poet with this year's release of "Cardinal Marks," her first book. 
Education Professor Awarded Carter G. Woodson Scholars Medallion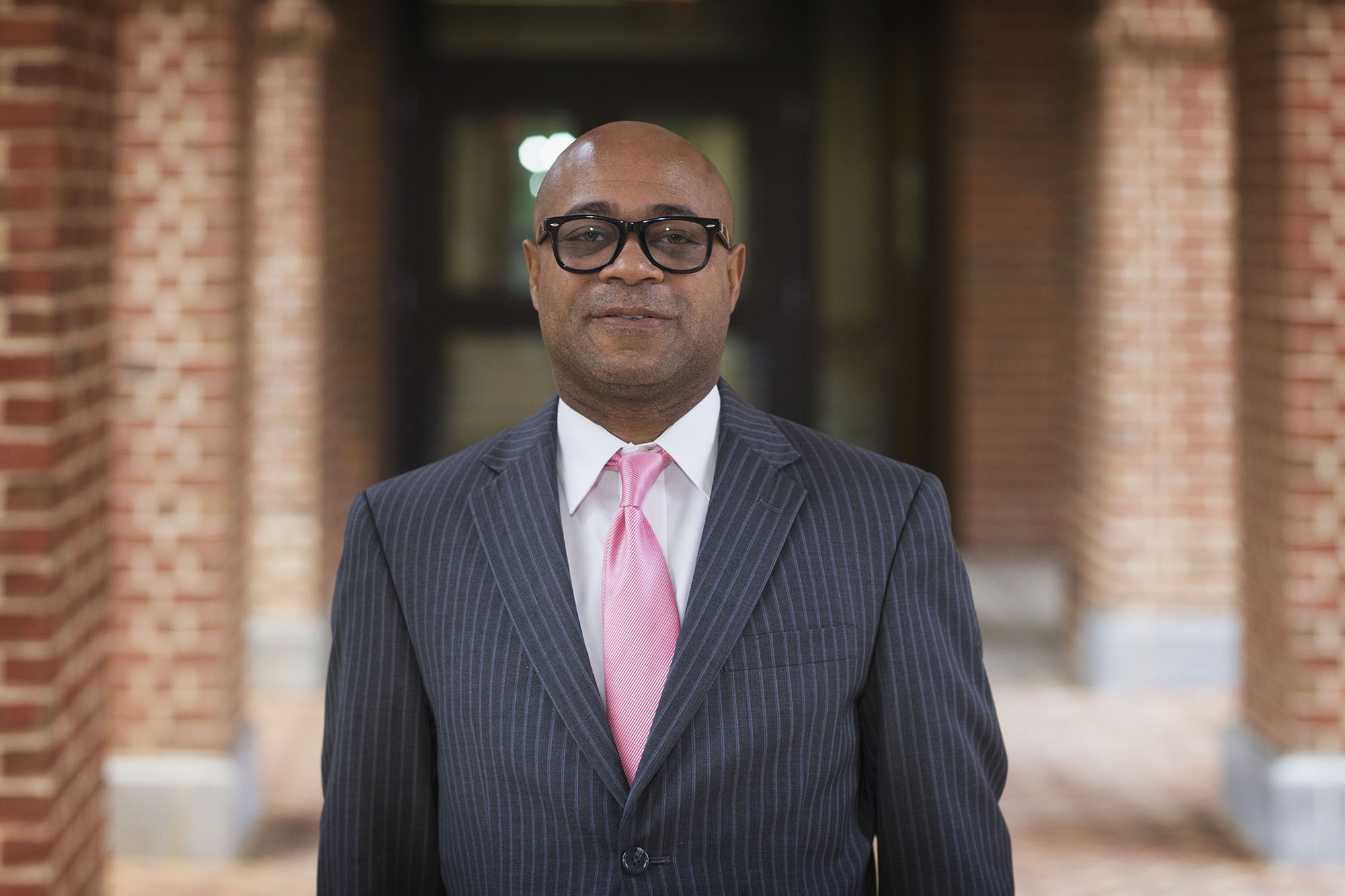 Education professor Derrick Alridge directs UVA's Center for Race and Public Education in the South. His work focuses on African American education and the civil rights movement. (Photo by Dan Addison, University Communications)
Derrick P. Alridge, Philip J. Gibson Professor of Education in the School of Education and Human Development, received the 2021 Carter G. Woodson Scholars Medallion from the Association for the Study of African American Life and History.
According to the association's website, the Carter Godwin Woodson Scholars Medallion is awarded to a scholar "whose career is distinguished through at least a decade of research, writing, and activism in the field of African American life and history." Founded by Carter G. Woodson, the association is the founding organization of Black History Month.
Alridge said the organization has played a pivotal role in his development as a scholar and activist over the past few decades.
"To receive the Woodson Scholars Medallion was unexpected, but it is also an incredible honor," he said. "I am extremely humbled. As an historian of African American education, I have always looked to Carter G. Woodson as role model for my work as an historian of Black education."
An educational and intellectual historian, Alridge directs UVA's Center for Race and Public Education in the South. His work examines American education, focusing on African American education and the civil rights movement. Alridge also serves as the principal investigator of the Carter G. Woodson Home Ethnographic Study (a collaboration with the National Park Service) and principal investigator for the Teachers in the Movement Project. He is an affiliate faculty member with UVA's Carter G. Woodson Institute for African American and African Studies.
His most recent book, "The Black Intellectual Tradition: African American Thought in the Twentieth Century," was published in August. The book features essays by scholars from a multiplicity of disciplines and makes the case for the development and evolution of a distinctive system of Black thought in 20th-century America.
Law School Tops Food Drive
The School of Law won the 15th Legal Food Frenzy competition for total donations among Virginia law schools.
The Legal Food Frenzy is an annual collaboration of the Office of the Attorney General, the Young Lawyers Division of the Virginia Bar Association and the Federation of Virginia Food Banks.
The legal community raised 1.4 million pounds of food in April. Awards were presented June 17 at a virtual ceremony hosted by Virginia Attorney General Mark Herring to recognize 16 statewide and regional winners of the 2021 campaign.
Article Information
September 28, 2021
/content/accolades-pioneering-student-athletes-recognized-breaking-racial-barriers