The excellence of research, leadership and health care at the University of Virginia is reflected in a range of awards and honors recognizing people and organizations all over Grounds. Here is a roundup of some of their recent accomplishments.
Alison Booth Nets NEH Grant to Expand Collective Biographies of Women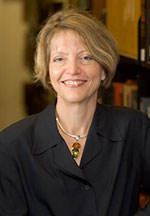 Martyrs and murderers, queens and reformers – these are some of the women written about in 19th- and 20th-century English-language collections of biographies of women that English professor Alison Booth has been bringing together in the Collective Biographies of Women bibliography and database through U.Va.'s Institute for Advanced Technology in the Humanities.
Booth received a highly competitive grant of almost $60,000 from the National Endowment for the Humanities' Office of Digital Humanities to expand her online project and build upon the common ground of her ongoing research on biographical narratives and networks, currently documented in 1,200 biographical collections published since 1830. Collections of women's biographies published between 1830 and 1940 in Britain and North America, written by both men and women, cover a surprising range of subjects – historical and literary, biblical and legendary – and have much in common with the genres of popular fiction, self-help and history.
The project, "Cohorts of Women in Biographical Collections," will improve the biographical records of women in many contexts, model biographical-archival data exchange, and create a "Cohort Analysis Prototype," a tool widely useful for sharing and maintaining unique biographical records and visualizing textual, archival and social cohorts and networks.
U.Va. Professor Tapped to Lead National Institute for Nursing Leadership
Randy Jones, associate professor of nursing and director of the School of Nursing's undergraduate program, was one of 17 nursing professors chosen to lead the American Academy of Nursing's inaugural Institute for Nursing Leadership.
The new group will forge positive change through care and policy by placing more nurses on the nation's governing boards, commissions and task forces, with a special emphasis on federal and gubernatorial appointments. It will also prepare other academy fellows and emerging nurse leaders for such appointments, and evaluate the impact and value of nurse appointments on the work of the decision-making bodies on which they serve.
Jones, a triple 'Hoo, is a psychiatric mental health nurse practitioner who studies prostate cancer, health disparities and the processes behind treatment decision-making. He has been an academy fellow since 2010.
The American Academy of Nursing's 2,300 fellows are the country's most accomplished leaders in education, management, practice and research. Of the School of Nursing's 53 full-time faculty members, 26 are academy fellows.
Dr. David Weiss Named Among Top Orthopedic Trauma Surgeons in North America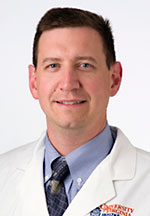 Orthopedics This Week has listed Dr. David B. Weiss of the U.Va. Health System as one of the 19 best orthopedic trauma surgeons in North America. The health care publication compiled its list based on a phone survey of leaders in orthopedic trauma.
"From the treatment of wounded warriors to domestic violence victims to auto accident patients, orthopedic traumatology has experienced significant advances in the science and treatment of trauma over the last 15 years," the publication said. "Much of this progress is due to the people who appear on this list."
Weiss has directed the Division of Orthopedic Trauma at U.Va. since 2010, where his specialties include complex fractures of the ankle, knee, hip, shoulder, elbow and pelvis. "In addition to being a skilled surgical technician, Dr. Weiss is highly dedicated to education in orthopedic trauma," one survey respondent said. "He has consolidated orthopedic trauma care in Central Virginia with his leadership skills, surgical acumen, teaching abilities and bedside manner."
The opportunity to quickly help a patient who has sustained a serious injury is what inspires Weiss, he said.
Three U.Va. Professors Elected to American Law Institute for Their Scholarship
School of Law professors Richard Bonnie, Brandon Garrett and Rachel Harmon were elected to the American Law Institute this month, joining an elite group of judges, lawyers and professors interested in improving the law.
Bonnie, Harrison Foundation Professor of Medicine and Law and director of U.Va.'s Institute of Law, Psychiatry and Public Policy, teaches and writes about criminal law, bioethics and public policies relating to mental health, substance abuse, aging and public health. He is also a professor of public policy at the Frank Batten School of Leadership and Public Policy and a professor of psychiatry and neurobehavioral sciences.
Garrett, an expert on wrongful convictions and DNA exonerations, is the author of "Convicting the Innocent: Where Criminal Prosecutions Go Wrong" and "Too Big to Jail: How Prosecutors Compromise with Corporations," both published by Harvard University Press. His teaching and research interests include criminal procedure, wrongful convictions, habeas corpus, corporate crime, scientific evidence, civil rights, civil procedure and constitutional law. Garrett served as a member of a National Academy of Sciences National Research Council committee that in 2014 produced the report "Identifying the Culprit: Assessing Eyewitness Identification."
Harmon, Sullivan & Cromwell Professor of Law, is an expert in law and policing who teaches in the areas of criminal law, criminal procedure and civil rights. From 1998 until [MM1] she joined the law faculty in 2006, she served as a prosecutor at the U.S. Department of Justice. After a brief stint at the U.S. Attorney's Office in the Eastern District of Virginia, Harmon worked in the Criminal Section of the Civil Rights Division, prosecuting hate crimes and official misconduct cases, many of which involved excessive force or sexual abuse by police officers. 
The American Law Institute is the leading independent organization in the United States producing scholarly work to clarify, modernize and otherwise improve the law. The Law School has 21 faculty members in the American Law Institute, including emeritus faculty.
U.Va. Cancer Center Earns National Radiation Oncology Accreditation
For meeting national quality and patient safety standards, U.Va. Cancer Center has been awarded a three-year accreditation in radiation oncology by the American College of Radiology.
The center earned accreditation by meeting the organization's specific practice guidelines and technical standards following a peer-review evaluation – including a site visit – by board-certified radiation oncologists and medical physicists who are experts in the field. Patient care, patient safety, personnel qualifications, equipment, quality control procedures and quality assurance programs are assessed as part of the review.
The American College of Radiology is a national professional organization that has been accrediting health care facilities for 27 years with a focus on radiation oncology, medical imaging and comprehensive health services.
Radiation oncology care is provided at the Emily Couric Clinical Cancer Center, the Gamma Knife Center and the Moser Radiation Therapy Center. U.Va. uses the latest technology and offers comprehensive, advanced treatment options – including brachytherapy, intraoperative radiation therapy and TomoTherapy – that enable the health care team to tailor care to each patient's needs.
"Earning accreditation following a thorough review by the ACR highlights the hard work and skill of our entire team, as well as the comprehensive, high-quality care we provide our patients," said Dr. Thomas P. Loughran Jr., U.Va. Cancer Center director.
Health System Receives Highest Designation for Epilepsy Centers
According to the National Association of Epilepsy Centers, the U.Va. Health System's F.E. Dreifuss Comprehensive Epilepsy Program has been recertified as a provider of the highest level of epilepsy care.
That means the program is a Level 4 epilepsy center that offers complex neuro-diagnostic monitoring; extensive medical, neuropsychological and psychosocial treatment; and a broad range of surgical options. U.Va. also offers several specialty clinics for patients with epilepsy, including one of the few clinics solely devoted to the care of adolescents and a clinic focused on treatment using the ketogenic diet. As an academic medical center, U.Va. is also a leader in epilepsy research and clinical trials.
The Health System meets and exceeds the national association's guidelines, with a team that includes 11 adult and pediatric epileptologists, neuropsychologists, neurosurgeons, nurses, technicians, social workers, nutritionists and educational counselors.
"We're pleased to be recertified as a Level 4 center," said Dr. Nathan Fountain, the epilepsy program's medical director. "At U.Va., we're able to present patients of all ages with a truly comprehensive suite of treatment options to control – and in many cases stop – debilitating seizures."
Media Contact
University News Associate Office of University Communications
anneb@virginia.edu (434) 924-6861