Noting that students who attend the public colleges and universities on its "America's Top Colleges" list, released in August, spend nearly $30,000 less annually than those who attend private institutions, Forbes magazine issued a separate ranking of public universities.
The University of Virginia ranked No. 5, behind the University of California, Berkeley; the University of Michigan, Ann Arbor; the U.S. Naval Academy; and the U.S. Military Academy.
Forbes wrote: "Although public colleges do not dominate the Forbes America's Top Colleges List – only a quarter of schools in the top 100 are public and less than half of the overall list is made of public institutions – public schools provide some of the most accessible and high-quality education in the country."
In its individual profile of UVA, Forbes noted the University's placement in several of the magazine's other lists, including No. 33 among top colleges overall, No. 24 among research universities, No. 4 in the South, No. 31 in best-value colleges, No. 100 in best employers, No. 54 for best employers for diversity, and inclusion in the unranked list of best employers by state.
Rounding out the top 10 publics were the University of California, Los Angeles; the U.S. Air Force Academy; the University of North Carolina, Chapel Hill; the College of William & Mary; and the U.S. Coast Guard Academy.
Black Faculty and Staff Group Awards Inspirational Leaders
UVA's Black Faculty & Staff Employee Resource Group gave its top faculty and staff awards to Elgin Cleckley and NyShae' Carter, respectively.
Cleckley, assistant professor of architecture and design thinking, won the group's Armstead Robinson Faculty Award, given to a current faculty member who has "achieved a sustainable impact on the Black experience at the University of Virginia, actively and enthusiastically seeks to bring greater diversity to the University community [and] demonstrates a commitment to mentoring and advising students and colleagues," according to the award's criteria.
Cleckley arrived at UVA less than a year before August 2017's violent "Unite the Right" white supremacist rallies, part of a cluster of faculty to teach in the schools of Architecture, Nursing and the Curry School of Education and Human Development. He wasted no time becoming involved with the University and Charlottesville communities.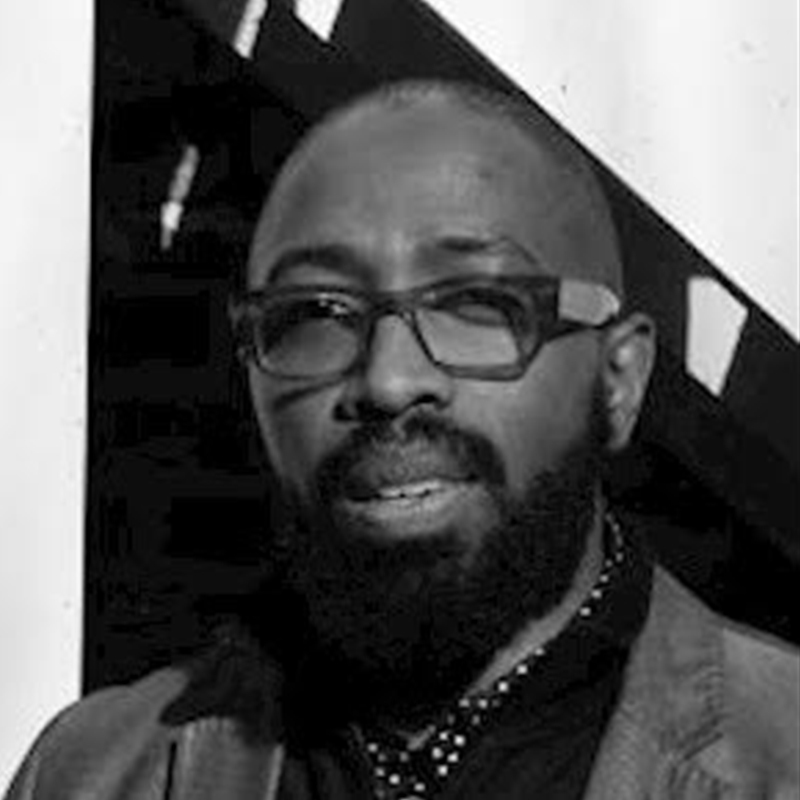 Elgin Cleckley has made his presence felt in the University and local communities since his arrival two years ago. (Submitted photo)
As "one of the strongest voices for inclusion, diversity and equity at the School of Architecture," according to Dean Ila Berman, Cleckley chairs the school's Equity + Inclusion Committee, advises the school's chapter of the National Organization of Minority Architecture Students and is leading a racial equity assessment of the Architecture School with the Racial Equity Institute.
He has worked with UVA's Meriwether Lewis Leadership program, and lectures in design thinking to nursing and Curry students. Students give rave reviews to his inspirational teaching.
"Elgin has introduced many students and teachers at UVA and in community schools to the concept of design thinking, a methodology for people-centered problem-solving, a creative process to solve problems through empathy," wrote former School of Nursing Dean Dorrie K. Fontaine, one of his nominators. "He has taken this approach to addressing some of our community's thorniest challenges, including race relations on Grounds and in the community."
He has been involved with the New Vinegar Hill Project, seeking to build bridges between the community and University, with a project that "provided high school and University students with opportunities to reach out to community members, and to listen to ideas for development of a vibrant and economically thriving mixed-income neighborhood," Fontaine wrote.
Cleckley also won Jefferson Trust funding for a course that seeks to reinterpret James Monroe's Highland plantation within the contest of race and class.
Carter, administrative assistant for CFO and programs at the Center for Politics, won the Lincoln Lewis Staff Award, given to a current staff member who "actively and enthusiastically seeks to promote greater diversity to the UVA community [and] demonstrates a record of promoting forward thinking and new ideas."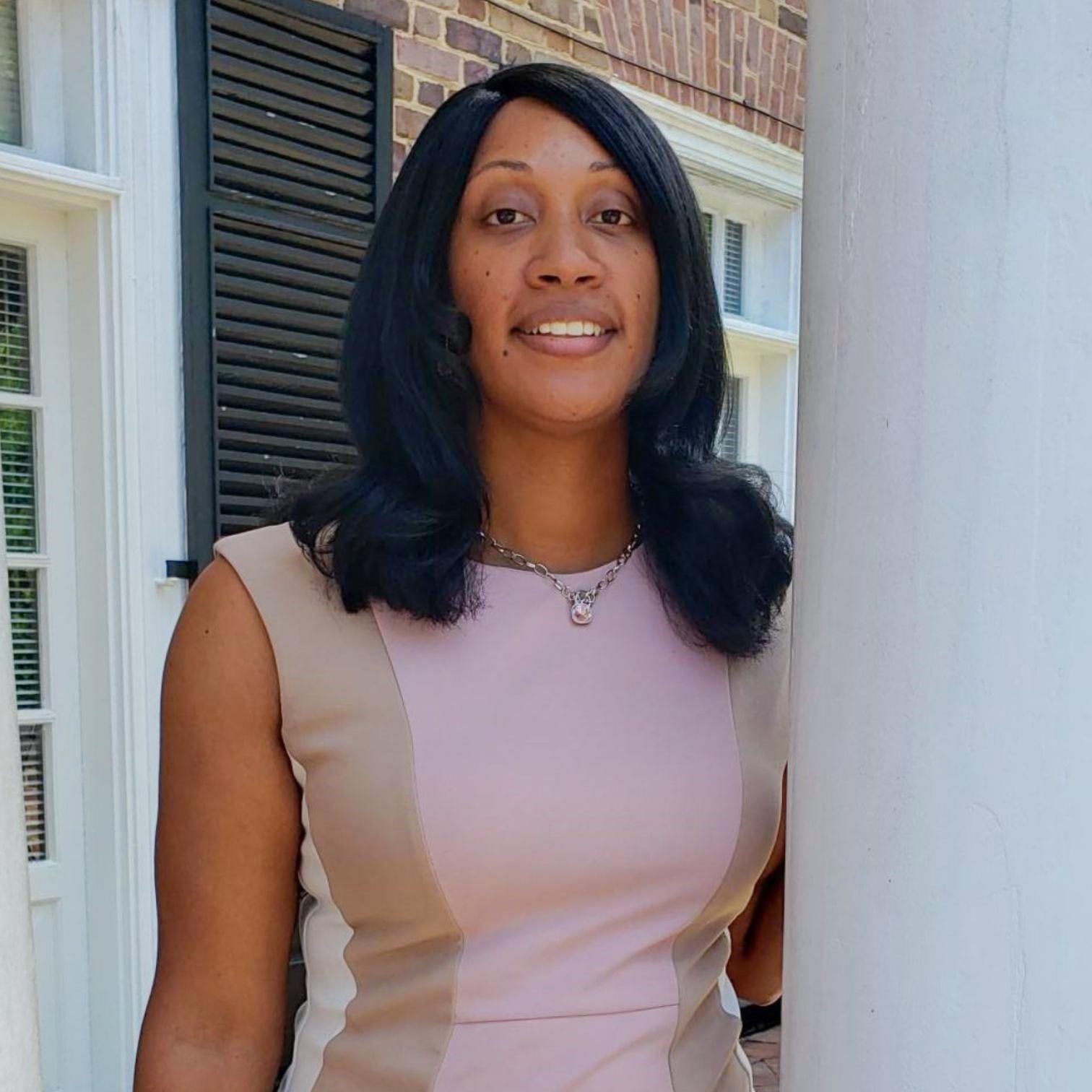 NyShae Carter has helped to invigorate the Black Faculty & Staff Employee Resource Group. (Submitted photo)
As chair of the Black Faculty & Staff Employee Resource Group's communications committee, Carter revamped the organization's communications platforms, "creat[ing] four social media channels, a newsletter, business cards, brochures, thank-you notes and two updated websites within a matter of months," according to one nominator.
She is also a member of the Staff Senate, and outside the University, serves as president of the board of directors for Piedmont House, a local nonprofit organization that provides services to men who have recently been released from incarceration and want to better their lives.
"NyShae' is incredibly focused and innovation," wrote another nominator. "Her service to our community is inspiring and our group has the potential for greatness with NyShae' helping to lead the charge."
UVA-Led Consortium on Legacy of Slavery Receives Recognition
The Society of American Archivists Council recently honored Universities Studying Slavery, a consortium that UVA's President's Commission on Slavery and the University established in 2015, for the group's "important work in providing a forum for academic institutions to critically examine their histories." 
Universities Studying Slavery first focused on Virginia colleges and universities, in order to promote cross-institutional collaboration on research and other efforts to address slavery in academic history. But after about a year, those involved realized there was wider interest; the organization now comprises 56 universities and colleges, including two in Canada and five in Europe, with more in the process of joining.
The mission shared by all members is dedicated to "truth-telling, meaningful community engagement, and implementing reparative justice initiatives," Ashley Schmidt wrote recently. Schmidt serves as an academic program officer for UVA's Commission on the University in the Age of Segregation, which is taking up where the previous commission on slavery leaves off.
Members of the consortium meet regularly; they convened at the College of William & Mary in Williamsburg in the spring, and this October, the University of Cincinnati and Xavier University will co-host the next conference.
The Society of American Archivists Council presented a resolution at its national meeting in Austin earlier this month, where Schmidt received the award. The council noted that the Universities Studying Slavery consortium "serves as a vital hub for participating institutions to work together as they address both historical and contemporary issues dealing with race and inequality in higher education and in university communities, as well as the complicated legacies of slavery in modern American society."
Time Magazine Honors 'BackStory' History Podcast
TIME magazine named "BackStory," a history podcast, produced by Virginia Humanities, one of 17 "Best History Podcasts to Listen to Right Now" in a July 31 article.
The podcast – which originated more than a decade ago as a syndicated public radio program featuring current and former UVA historians – offers historical perspectives on current events. A recent edition focuses on the 400th anniversary of the arrival of the first African slaves in Virginia.
TIME wrote: "Plenty of history podcasts are made by curious, diligent lay-people. This one comes directly from academics, which means it's especially accurate, thorough and reliable. But don't mistake academic for tedious – it's also entertaining. U.S. historians Ed Ayers, Brian Balogh, Nathan Connolly and Joanne Freeman of Virginia Humanities endeavor to look at today's headlines through the lens of American history. They assure their listeners that these are the stories they 'want to learn,' not the ones they 'had to learn' in history class."
Energy Department Recognizes University for Progress Toward Energy Goals
The U.S. Department of Energy recognized UVA's Clark Hall refitting as part of its Better Buildings Challenge program, which highlights "leading businesses, manufacturers, cities, states, universities, and school districts, [that] commit to improving the energy efficiency of their portfolio of buildings by at least 20% over 10 years and share their strategies and results."
Department of Energy representatives toured Clark Hall to review the building's energy and water upgrades. The Division of Facilities Management's "Delta Force" team implemented a combination of energy and water conservation upgrades, converting all 5,000 interior and exterior fixtures from fluorescent lamps to LED, installing low-flow toilets and faucet aerators, recalibrating air handling units, and upgrading HVAC controls.
As a result, Clark Hall achieved an annual energy savings of $750,000, or 65%, along with an annual water savings of $22,000, or 79%, relative to their pre-retrofit baseline.
Clark Hall is a mixed-use academic building that opened in 1932 to house the UVA School of Law, and currently houses the University's Department of Environmental Sciences and Charles L. Brown Science & Engineering Library. It is home to classrooms, office space, a library, a café, laboratories, exhibits, lecture halls and a "wet lab."
Law Weekly Three-Peats as Best Law-School Newspaper
The American Bar Association's Law Student Division recently named the Virginia Law Weekly at the School of Law as the "Best Newspaper" in its annual Law Student Division Awards – the third straight year the paper has earned the recognition.
The Virginia Law Weekly has published weekly during the academic year – usually 12 times per semester – since 1948. It distributed between 325 and 350 copies for free each week. Its 32-member, all-volunteer staff research, report, photograph, write, edit and produce each issue.
In the 2018-19 academic year, the staff covered Sixth Circuit Judge Amul Thapar's visit to UVA and was cited by SCOTUSblog in its profile. It ran stories on the school's changes to the student printing policy and changes to the membership policies of the Virginia Law Review.
The Law Weekly also reported on visits by retired Supreme Court Justice Anthony Kennedy, Seventh Circuit Judge Amy Coney Barrett, Judge Carlton Reeves of the U.S. District Court for the Southern District of Mississippi and U.S. Sen. Sheldon Whitehouse.
The winners were recognized Aug. 10 at the ABA's annual meeting in San Francisco.
Mathematician Earns NSF Early Career Award
The National Science Foundation has awarded Sara Maloni, an assistant professor of mathematics, with an Early Career Development award. The five-year, $450,000 CAREER award is "the highest distinction that the NSF can provide to junior researchers in the mathematical sciences," according to the organization's website.
This is an honor awarded to only three early-career scientists in topology this year and about 40 scientists in the mathematical sciences.
From the grant's abstract: "In his Erlanger program of 1872, Felix Klein defined geometry to be the study of properties of a space which are invariant under its group of symmetries. It was Charles Ehresmann in 1935 who started the study of deformation spaces of geometric structures, asking which 'shapes' can be 'locally modeled' on a certain geometry. In 1982 William Thurston's Geometrization Conjecture, now a theorem, thanks to Grigori Perelman, renewed the interest in locally homogeneous spaces, that is spaces that look the same at each point. [Maloni] proposes to study families of structures on manifolds and how they change when one perturbs them, focusing in particular on geometric and dynamical aspects."
The grant also funds future collaborations with, and outreaches to, undergraduate and graduate students, post-docs and fellow early-career mathematicians.
Professional Society Recognizes Pathologist Among '40 Under Forty'
Dr. Joseph Wiencek, assistant professor of pathology and associate director of clinical chemistry at the UVA Health System, has been named to the 2019 ASCP "40 Under Forty" list of "high-achieving pathologists, pathology residents and medical laboratory professionals under age 40 … who have made significant contributions to the profession and stand out as the future of laboratory leadership."
The 40 honorees received discounted registration to the ASCP 2019 Annual Meeting in Phoenix and complimentary enrollment in the essential Lab Management University Core Competencies package, part of a collaborative educational initiative of ASCP and the American Pathology Foundation.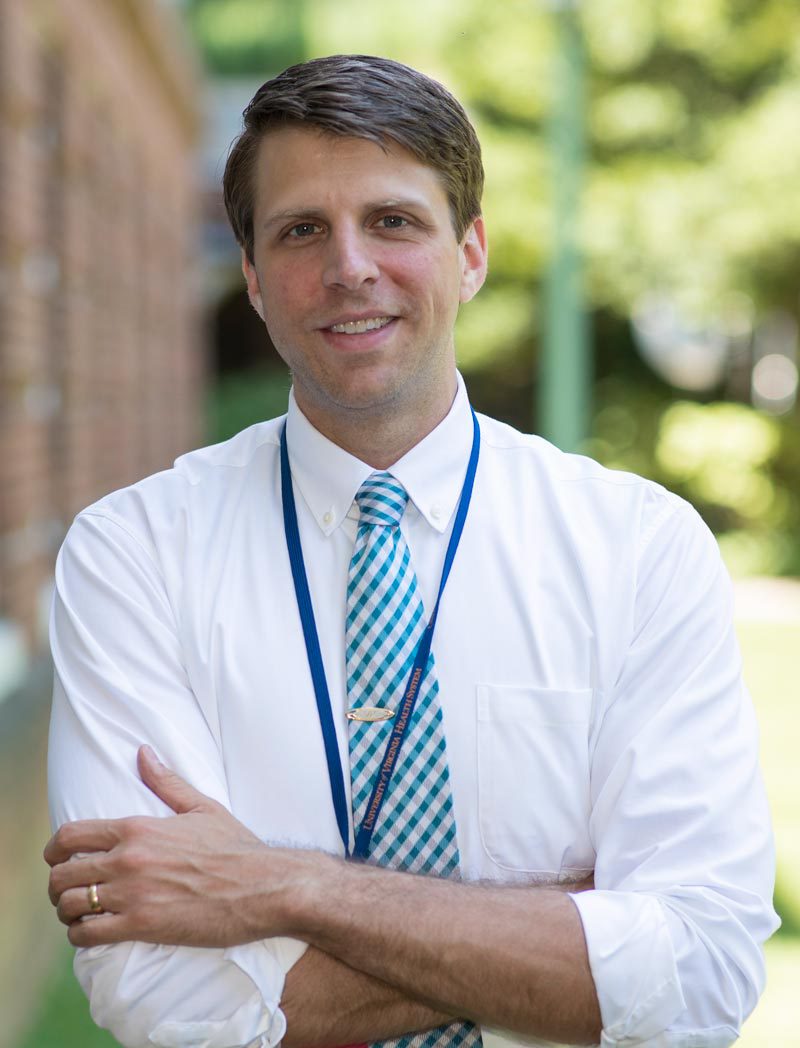 Dr. Joseph Wiencek's research interests include preanalytical variation in laboratory testing, diagnostic stewardship and medical education. (Photo by Dan Addison, University Communications)
Applicants submitted a résumé and answered questions about how they are functioning as an innovator in health care, or how they are contributing to leading innovations within the profession. A committee of ASCP pathologists, laboratory professional and resident members, including three 2018 40 Under Forty honorees, evaluated candidates based on their accomplishments, experience, leadership skills and dedication to innovation in the field of laboratory medicine and pathology.
Wiencek earned his B.A. in chemistry from The Ohio State University in 2008 and his Ph.D. in clinical/bioanalytical chemistry from Cleveland State University in 2015. During his doctoral work, he completed a two-year internship in the Clinical Biochemistry Laboratory at the Cleveland Clinic's Pathology and Laboratory Medicine Institute in 2015.
Wiencek then went on to complete his postdoctoral training in clinical chemistry at the Vanderbilt University Medical Center, Nashville, in 2017. His research interests include preanalytical variation in laboratory testing, diagnostic stewardship and medical education.
Founded in 1922 in Chicago, ASCP is the world's largest professional membership organization for pathologists and laboratory professionals.
Keim-Malpass is First Nurse Named 'Cost of Care' Fellow
Associate professor Jessica Keim-Malpass has been named a fellow of Costs of Care, the first nurse ever to assume such a role. Costs of Care is a non-governmental organization focused on the reduction of health care costs by eliminating waste and redundancy and ensuring that patients receive care that is safe, dignified and affordable. It curates, sources and disseminates knowledge from patients and frontline clinicians to help health systems deliver better care at a lower cost.
In her early research, Keim-Malpass – a pediatric and oncology nurse and researcher who teaches in both the schools of Nursing and Medicine – studied how and why young people with advanced cancer shared their stories on social media.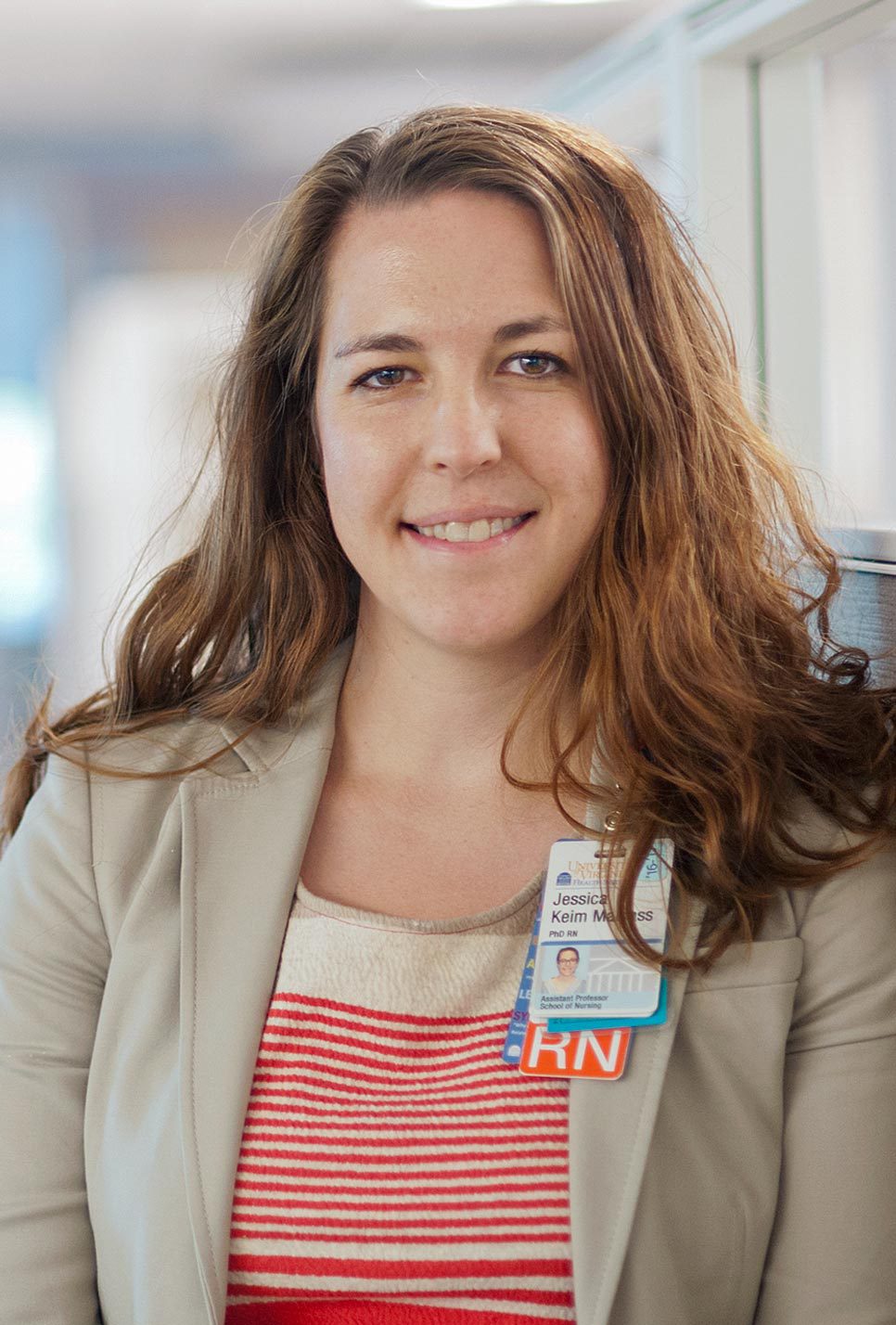 In her research, nursing professor Jessica Keim-Malpass found that dealing with the finances of cancer treatment can feel worse than the symptoms of the disease itself. (School of Nursing photo)
At the heart of their stories, she noted, lurked health care costs.
"Many in my study ranked their financial toxicity worse than their symptom experience with cancer treatment," Keim-Malpass said. "I remember stories of women at the end of life considering divorce so they wouldn't be left with the medical debt. I also became acutely aware of the information imbalance and lack of transparency in costs, and how infrequently the topic would come up during clinical consultations.
"Additionally, I began to understand the cumulative stress of financial uncertainty in shared medical decision-making. [As an oncology nurse], I felt helpless when I could not provide patients adequate responses to straightforward questions like, 'What will this surgery cost me?'"
As a member of the Costs of Care team, Keim-Malpass will develop educational materials, establish implementation frameworks and lead workshops that aim to improve care and reduce costs.
Kluge-Ruhe-Commissioned Bark Painting Wins Art Prize
A bark painting commissioned by UVA's Kluge-Ruhe Aboriginal Art Collection has won a prestigious Australian art award, the Museum and Art Gallery of the Northern Territory in Darwin City announced in August. 
The painting, in natural pigments on eucalyptus bark, titled "Journey to America," depicts Aboriginal artist Djambawa Marawili's clan design connecting the Coat of Arms of Australia with the Statue of Liberty.
Kluge-Ruhe commissioned a painting by Marawili for its upcoming exhibition, "Madayin: Eight Decades of Aboriginal Australian Bark Painting from Yirrkala." Kluge-Ruhe Director Margo Smith said the resulting painting deviates from Marawili's past work in surprising ways.
"This astonishing painting symbolizes Marawili's experience visiting the United States and the historical and contemporary connections that Yolngu people have created overseas through their art," she said.
Marawili undertook an artist residency at Kluge-Ruhe in 2015, during which time he examined Yolngu bark paintings in the collection and at the Smithsonian Natural Museum of Natural History in Washington, D.C. Seeing designs related to sacred knowledge, or "madayin," in bark paintings at these museums ignited his desire to work with Kluge-Ruhe to develop a major exhibition of Yolngu bark paintings spanning eight decades. He said, "I came to America and I found my madayin, and now I want to share it with the world."
To develop this exhibition, Marawili and other Yolngu artists and knowledge-holders have returned to Kluge-Ruhe repeatedly beginning in 2017. Curator Henry Skerritt, who has collaborated with Yolngu throughout the project, said, "Djambawa's award-winning painting is a masterpiece, but it is far more than just a beautiful painting. It is a statement about Yolngu ownership over a project that he initiated during his time at Kluge-Ruhe."
Marawili's bark painting took the grand prize at the Telstra National Aboriginal and Torres Strait Islander Art Award in Darwin. An acclaimed artist and principal ceremonial leader of the Madarrpa clan of northeast Arnhem Land, Marawili has pioneered a new aesthetic movement among Yolngu artists. In 1996, he won the Bark Painting category of the Telstra awards for a work commissioned by John W. Kluge that is part of the Kluge-Ruhe Collection.
Article Information
September 3, 2019
/content/accolades-uva-lands-no-5-among-public-universities-forbes-list