SmartAsset, a personal finance website, ranked the University of Virginia No. 2 in Virginia and No. 28 in the nation in its best value rankings, announced in September.
The ranking takes into account five factors: tuition, student living costs (including room and board, books, supplies, transportation and other personal expenses), scholarship and grant offerings, retention rate and starting salary.
In Virginia, UVA ranked just behind Virginia Military Institute and ahead of Washington and Lee University, Virginia Tech and the College of William & Mary.
The survey listed the University's in-state tuition as $16,412 and student living costs at $14,774, offset by average scholarships and grants of $14,579. The student retention rate was 96%, and graduates' average starting salary was $62,300.
Diversity Magazine Lauds Schools of Medicine, Nursing
UVA's schools of Nursing and Medicine are among 43 institutions of higher education selected to receive 2019 Health Professions Higher Education Excellence in Diversity Awards from INSIGHT Into Diversity magazine.
The Health Professions HEED Award recognizes U.S. medical, dental, pharmacy, osteopathic, nursing, veterinary, allied health, and other health schools and centers that demonstrate "an outstanding commitment to diversity and inclusion across their campuses," according to the publication's announcement.
"The Health Professions HEED Award process consists of a comprehensive and rigorous application that includes questions relating to the recruitment and retention of students and employees and best practices for both; continued leadership support for diversity; and other aspects of campus diversity and inclusion," the magazine's co-publisher, Lenore Pearlstein, said. "As we continue to see a record number of Health Professions HEED Award applicants each year, nearly every school tells us they use the application itself as a tool to create new programs and to benchmark their accomplishments across campus. The process allows them to reflect on their successes and also determine where more work needs to be done. We also continue to raise the standards in selecting Health Professions HEED institutions."
The 43 honorees will be featured in the December issue of INSIGHT Into Diversity magazine.
Jane Miller to Be Inducted Into Lacrosse Hall of Fame
Former University of Virginia women's lacrosse head coach Jane Miller will be inducted into the Intercollegiate Women's Lacrosse Coaches Association Hall of Fame as part of the three-member 2019 class, the organization announced in September. 
Miller coached at UVA from 1983 to 1995 and posted a 145-44 record. Her teams made six NCAA semifinal appearances and claimed championships in 1991 and 1993. Miller was named the Division I Coach of the Year in 1991 by the IWLCA, coached three IWLCA players of the year and was on the staff for Team USA at the 1986 IFWLA World Cup.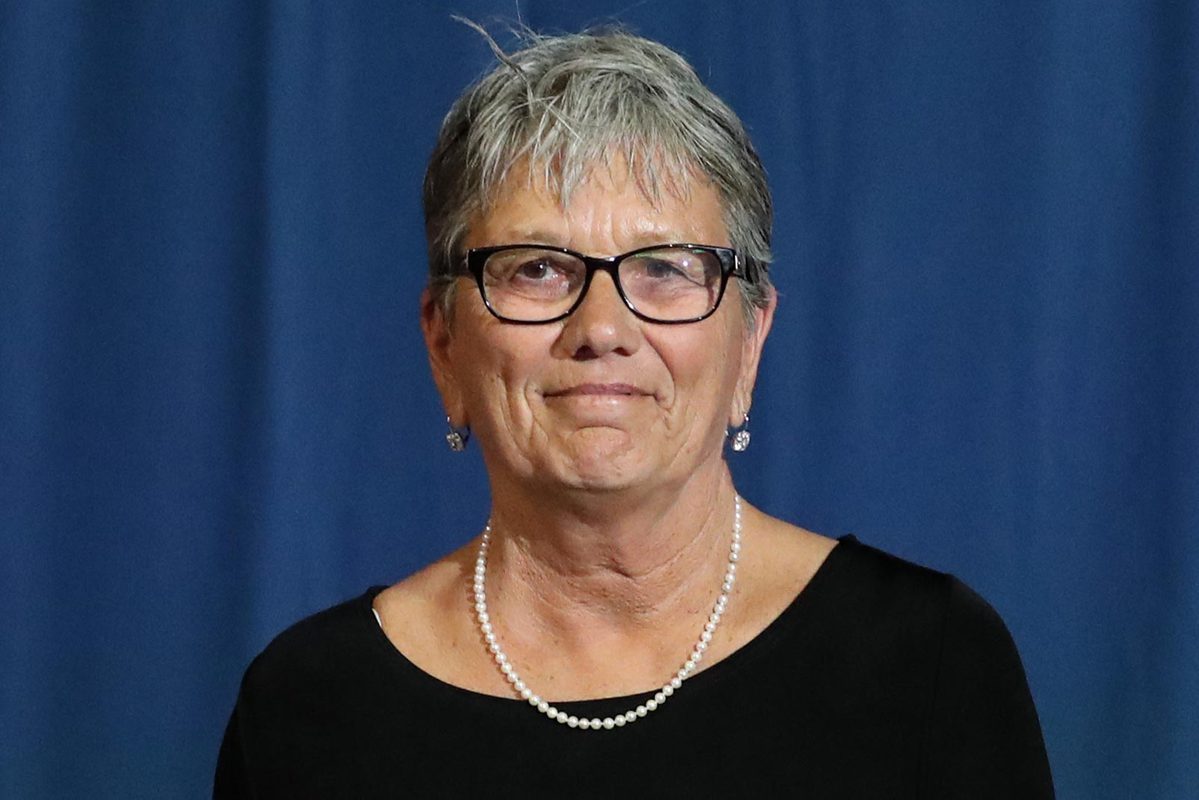 As an administrator, Miller served on the NCAA Women's Lacrosse committee for several years and chaired the NCAA Division I Championship/Sports Management Cabinet. She was the first senior women's administrator appointed to the NCAA Division I Board of Directors, participating in the governance of NCAA Division I athletics for three years.
Joining Miller in the 2019 class are Diane Geppi-Aikens and Robin Sheppard. The class will be formally enshrined Nov. 21 during the IWLCA annual meetings in West Palm Beach, Florida.
"The Hall of Fame class of 2019 represents not only a high level of achievement on the field, but an unparalleled level of service to the game and the profession off the field," said Kathy Taylor, president of the IWLCA and head coach at Colgate University. "Diane, Jane and Robin are all icons in women's collegiate lacrosse and their efforts to advance the game and support their coaching colleagues have left the sport immensely better than they found it."
Dove Honored Twice for Contributions to African American Culture
Rita Dove, Commonwealth Professor of English, picks up two major national accolades this month. On Friday, the Hurston/Wright Foundation bestowed upon her its highest honor, the 2019 North Star Legacy Merit Award. On Tuesday, Harvard University will award her, along with Queen Latifah and five others, a W.E.B. Du Bois Medal.
The Zora Neale Hurston/Richard Wright Foundation, named for the two prominent 20th-century black authors, works to discover, mentor and honor black writers. Its North Star Award pays homage to the star that guided enslaved Africans and African Americans to freedom. The foundation recognized Dove with a Legacy Award in 2010 for her book-length poem, "Sonata Mulattica."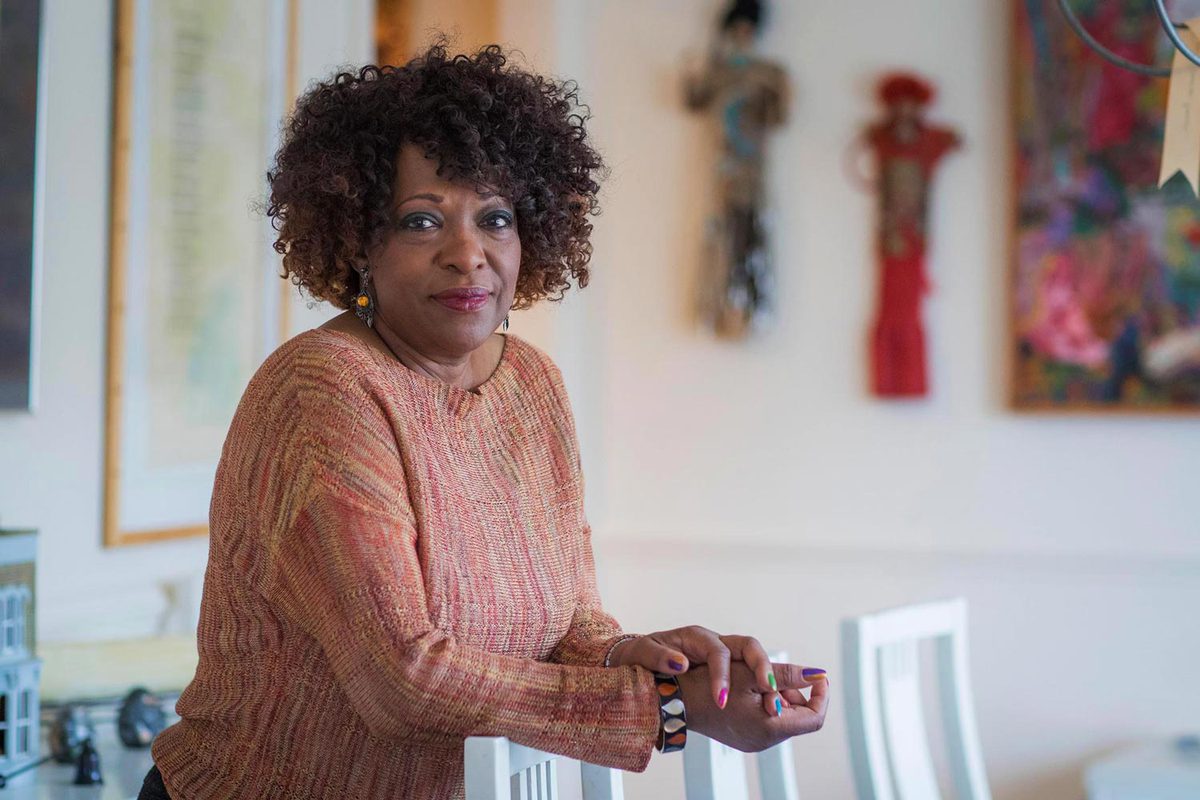 "The recipients of the award are individuals whose writing careers represent brilliant accomplishment and whose service to the writing community inspires others," the foundation website says.
Harvard University's Hutchins Center for African and African American Research will honor Dove with one of its W.E.B. Du Bois Medals, which recognize individuals who have made "significant contributions" to African and African American history and culture, according to the center.
A former U.S. Poet Laureate, Dove, who has been on the Creative Writing faculty since 1989, has an impressive array of awards. They include 28 honorary doctorates, a Pulitzer Prize, the National Humanities Medal bestowed by President Bill Clinton, and the National Medal of Arts presented by President Barack Obama, making her the only poet who has received both medals. She also served as the Poet Laureate of Virginia from 2004 to 2006. 
Her 10th volume, "Collected Poems, 1974-2004," which W.W. Norton published in 2016, was a finalist for the National Book Award and winner of the NAACP Image Award for Outstanding Literary Work. In addition, Dove has published a novel, a book of short stories, a play that has been produced many times, and numerous essays, plus songs and texts for musical collaborations.
Serpentine Society Honors Three Administrators 
UVA was recently ranked the nation's No. 7 most welcoming college or university for LGBTQ students, and the University's Serpentine Society is recognizing three administrators who have been instrumental in creating a welcoming environment.
The society, an alumni organization that reaches out to and advocates for lesbian, gay, bisexual, transgender and queer UVA alumni, faculty and students, awarded Gary Nimax, assistant vice president for compliance, its Bernard Mayes Award for his lifetime of work on LGBTQ issues. Catherine Spear, associate vice president for equal opportunity and civil rights, and Valerie Gregory, associate dean of admission, received the group's Outstanding Service Award.
The Mayes Award "recognizes notable alumni and faculty who have contributed positively to advancing LGBTQ causes both within the University community and beyond," according to the society.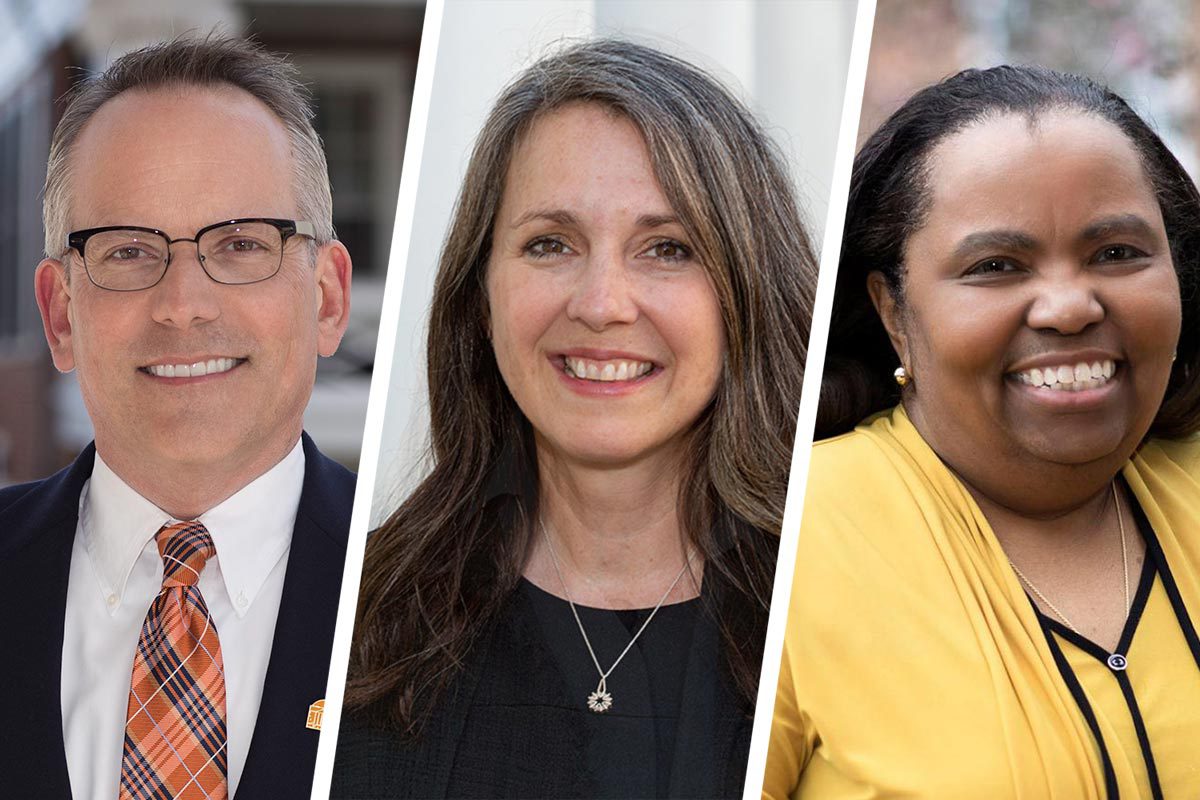 Nimax, a UVA alumnus, has worked at the University since 1989 in a variety of roles. He currently works with compliance managers across Grounds to develop and enhance University programs to comply with federal, state and regulatory requirements. He also serves on the board of UVA's Osher Lifelong Learning Institute.
Since 2011, Nimax has chaired the University's LGBT Committee. According to the Serpentine Society, the committee "has served Academic Division and Medical Center employees in expanding the University's LGBT inclusion and equity in areas such as health insurance benefits, non-discrimination policy, communication and outreach, training, social events, guidelines for all-gender restroom signage, and benchmarking against nationally recognized standards and rankings."
"Gary Nimax has had a tremendous impact on shaping LGBTQ life at UVA," Brendan Maupin Wynn, chair of the Serpentine Society's board, wrote. "Gary has put in years of diligent work to make better policies on behalf of LGBTQ students, faculty and staff. He deserves every accolade for his tireless efforts."
The Outstanding Service Award goes to "individuals contributing to a more positive and supportive culture at the University for LGBTQ students and significant improvement in the lives of the LGBTQ community on Grounds."
Spear leads a 16-person team in support of the University's prevention, education and response efforts to ensure equal opportunity and protect the civil rights of University community members, including students, faculty, staff, and visitors.
"Catherine Spear is an exceptional ally to the LGBTQ community through her work in EOCR," Wynn wrote. "She advocates for a strong legal and policy framework at UVA which fosters a climate that discourages discriminatory conduct and unfair treatment. Catherine goes beyond what is required of her to make LGBTQ people feel safe and welcome at UVA."
Gregory started at UVA as assistant dean of multicultural outreach in the Office of Undergraduate Admission and is now associate dean of admission and director of outreach, leading efforts to assist families from underrepresented and underserved groups with the college admission process.
Additionally, "Valerie Gregory has been an invaluable partner for the Serpentine Society's Scholarships Committee, which awards need- and merit-based grants and scholarships to LGBTQ students," Wynn wrote. "Without her, we could not have so successfully ramped up our scholarships program, which now awards more than $200,000 a year."
The awards will be bestowed during the Serpentine Society Fall Weekend, Nov. 1-2.
Cancer Researcher Among Inaugural Class of Pharmacology Society Fellows
The American Society for Pharmacology and Experimental Therapeutics has named John Lazo, Harrison Distinguished Teaching Professor and associate dean for basic research, as a member of its inaugural class of 22 fellows, created "to honor our most distinguished members," according to a society announcement.
Lazo, who also serves as associate director for basic research at the UVA Cancer Center, focuses his research on the mechanism of action of novel drugs, particularly anticancer agents, and on the fundamental biological role of protein tyrosine phosphatases.
He has published 370 scientific articles, edited seven books and holds 11 U.S. patents.
Lazo has been a member of the society since 1978, serving as president in 2012, councilor from 2007 to 2010, member of the Board of Publications Trustees from 1997 to 2003, and a member of the Science Policy Committee for the last six years. He was associate editor of Molecular Pharmacology and the Journal of Pharmacology and Experimental Therapeutics, as well as editorial board chair of Molecular Interventions.
Lazo received the ASPET-Astellas Award in Translational Pharmacology in 2008 and was elected a fellow of the American Association for the Advancement of Science in 1997.
He has served on the Board of Directors for the American Association for Cancer Research and the Carnegie Museum of Natural History. He has mentored 15 Ph.D. students and 32 postdoctoral fellows. He also co-founded several early stage biopharmaceutical companies.
The fellows will be honored April 4 at the society's annual meeting in San Diego.
Nursing Professor Earns Ethics Award
The Society of Critical Care Medicine has selected School of Nursing professor Beth Epstein for its 2020 Grenvik Family Award for Ethics, which recognizes a member's efforts to address significant ethical problems in critical care and promotes humanistic values.
Epstein, who earned bachelor's and doctoral degrees from the School of Nursing and has been a UVA faculty member since 2004, teaches ethics and pharmacology. She was part of the team lauded in 2016 by the American Nurses Credentialing Center's Magnet designation team for developing a moral distress intervention for nurses and physicians. She also developed and studied the impact of a high-tech device connecting parents with their infants and caregivers in the Neonatal Intensive Care Unit, technology that has since been adopted in the NICU and beyond.
Two UVA Doctors Among Endocrine Society's 2020 Laureates
The Endocrine Society, a national professional society of endocrinologists, recently named Dr. John C. Marshall and Dr. Richard J. Santen among its 2020 laureates.
Santen received the society's highest honor, the Fred Conrad Koch Lifetime Achievement Award, recognizing lifetime achievements and exceptional contributions to the field of endocrinology. Santen, a professor of medicine, is a past president of the Endocrine Society.
His research uncovered the role of hormones in breast cancer and pioneered the development of aromatase inhibitors, now the standard of care treatment. His expertise in estrogens led to a strong clinical interest in the treatment of menopause and to his selection by the Endocrine Society to write a definitive Scientific Statement on this topic.
Marshall received the Outstanding Leadership in Endocrinology Award, recognizing outstanding leadership in fundamental or clinical endocrinology. Marshall, a world renowned and highly innovative reproductive endocrinologist, previously served as editor of the journal Endocrinology and as secretary/treasurer of the Endocrine Society.
His research has focused on the regulation of gonadotropin secretion in human health and disease and has contributed greatly to the understanding of complex reproductive disorders like polycystic ovary syndrome.
Two From UVA Added to Aramark's 'Ring of Stars'
Brooke Kinsey, UVA Dining's sustainability coordinator, and Amanda Brock of UVA's School of Law and UVA Dining, are among 200 Aramark employees worldwide named to the company's 2019 Ring of Stars class. This milestone accomplishment will be recognized by Aramark – the University's dining contractor – during an exclusive celebration this month.
The 2019 Aramark Ring of Stars class is made up of frontline employees who serve the company's customers and clients as chefs, cashiers, stadium hawkers, servers, route drivers, custodians and in many other roles. They work in schools and universities, hospitals, sports venues, on delivery routes and in businesses of all kinds. 
Brock was selected for her work at the Law School, "where she has excelled as the ambassador for all things coffee and advice at the School of Law's Great Harvest Bakery," according to the company's announcement. "Mandy is a true hero when it comes to providing both caffeine and encouragement to the students, faculty and staff. Her approachable and warming service leads the University Dining program's guest satisfaction measurements. Whether she is passing along an encouraging word, a fresh-baked muffin, or a steaming hot latte, nobody leaves Mandy's counter disappointed."
"These 200 Service Stars represent the best of our organization and go above and beyond to enrich and nourish the lives of thousands of people around the world every day," said Lynn McKee, Aramark's executive vice president for human resources.
This year's class was selected from more than 1,100 nominations from 19 countries around the world where Aramark operates. The Ring of Stars winners are celebrated at a special program in Scottsdale, Arizona, and receive a distinctive gold ring to commemorate the achievement.
Article Information
October 20, 2019
/content/accolades-uva-nabs-another-high-ranking-best-value