While working with Barclays Investment Bank in Singapore, Akanksha Prasad relied on falafel for a quick, healthy and filling meal on the go. However, she soon realized that the classic Middle Eastern fritters were not nearly as common in her native India.
"You frequently come across falafel when traveling the rest of the world, but it was not a common item on menus in India," said Prasad, who grew up in India and is now a second-year student at the University of Virginia's Darden School of Business.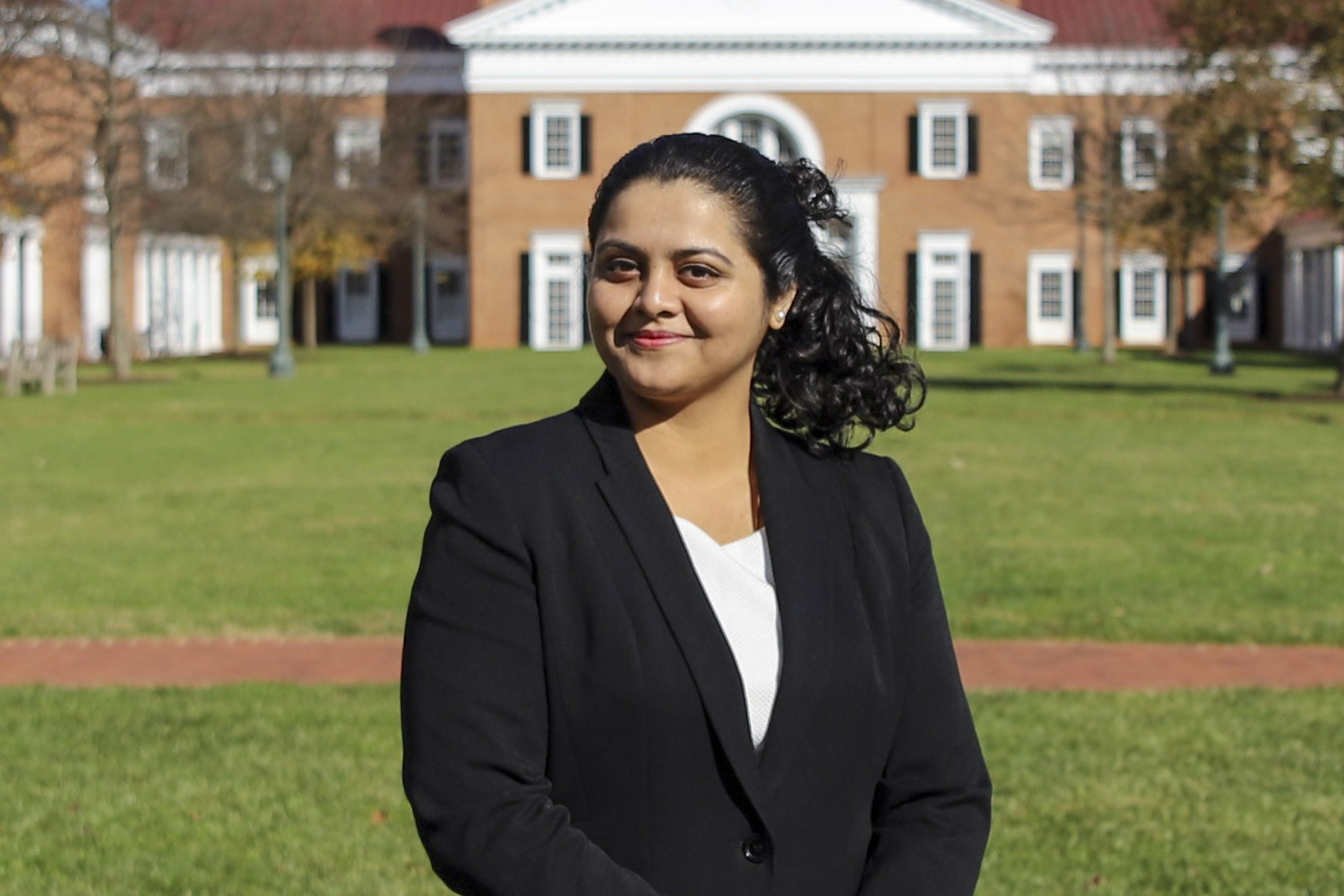 Akanksha Prasad is a rising second-year student at the Darden School of Business.
India she decided, could use a really good falafel restaurant. And she could be the one to start it.
"I already wanted to start something on my own, and I am a big foodie," she said. 
With co-founder Chirag Thaker, Prasad – then in her early 20s – opened her first restaurant, Falafel Factory, in Bengaluru in 2013, serving the warm chickpea patties in a pita pocket or wrap, atop salad or rice, or on their own with hummus and garlic sauce.
It proved to be a hit, and three more locations around the city followed, as did several accolades, including a "Best Wraps in Bengaluru" award in 2016.
"Falafel shares a lot of similarities with Indian food – similar ingredients and spices with a totally different output," Prasad said. "It uses everyday ingredients, it's healthy, it's filling, it's fast and it's perfect for eating on the go"
In offering both quick counter service and home delivery, Prasad caught the fast-casual wave epitomized by restaurants like Panera Bread and Chipotle in the United States. Such chains recorded explosive growth in the mid-to-late 2010s – right around the time Falafel Factory opened.
"Quick-service restaurants were seeing a lot of growth," Prasad said. "With traffic limiting how far customers wanted to travel, home deliveries also became an important stream of revenue."
For three years, Prasad worked to build Falafel Factory from one restaurant to a thriving chain. However, she soon realized that she needed to learn more about operating a business on a larger scale. At the end of 2016, she decided to sell Falafel Factory to another local restauranteur and enroll at Darden.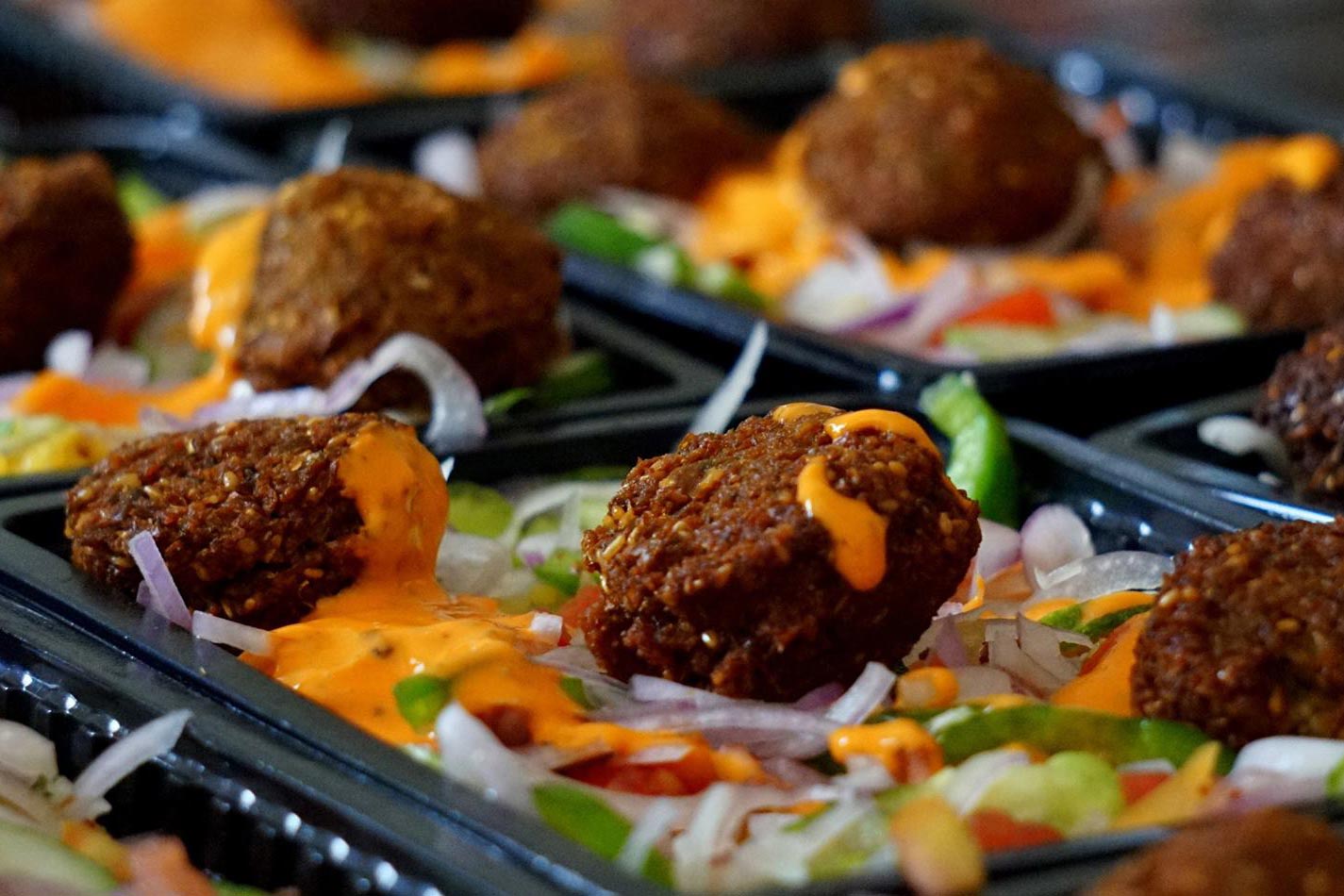 Darden student Akanksha Prasad started Falafel Factory in India in her early 20s, eventually opening four locations. (Photo courtesy Akanksha Prasad)
"I learned a lot really quickly, and I got firsthand experience in getting a business off the ground," she said of her experience starting a restaurant chain. "I learned a lot about managing people, operations, logistics – very important in the food business – and marketing to target customers."
At Darden, she hopes to learn how to take that success to the next level, whether in the restaurant industry or elsewhere.
"I want to know how to scale a business – how to take a million-dollar idea and convert it to a billion-dollar idea," Prasad said.
So far, Darden has fit the bill. Prasad loved her first-year classes and is currently wrapping up a summer internship with McKinsey & Company, one of the top consulting firms in the world.
"McKinsey is a great company," she said, speaking from the company's Atlanta office this summer. "We work with really cool companies, helping them answer challenging questions."
Post-graduation in 2019, Prasad hopes to join a consulting firm full-time.
"Consulting will enable me to build upon the skills I acquired in the restaurant business, and also learn a lot of new things really quickly," she said. "The skillset you gain from such a fast-paced, impact-oriented environment is really valuable in the long term for anyone in the business world."
After that, even Prasad herself cannot predict where those skills will take her in the long term, or if she will end up back in the restaurant business.
"I am still working on finding my niche, and that is part of why Darden has been so great," she said. "It has given me access to a great many people, all with their own unique set of experiences that I can leverage to understand the large variety of career options that exist and find the best way forward for myself."
Media Contact
Article Information
July 24, 2018
/content/after-bringing-fast-casual-falafel-india-akanksha-prasad-turns-darden