As the University of Virginia's spring semester started in cold, cloudy January, Soumya Chappidi, then a third-year student in the Department of Engineering Systems and Environment, was already daydreaming about her summer plans. She was counting the days until she could bask under a Mediterranean sun in Valencia, Spain, while taking an immersive Spanish class to fulfill a requirement for her minor in global studies in education.
Her classmate, Clare Hammonds, also a third-year in Engineering Systems and Environment, was busy calculating her moves for the summer, too. Students often consider the break between the end of their third year and beginning of their fourth year a critical time for securing internships, with potentially huge implications for future job opportunities. Hammonds had already nailed down one internship offer from a technology consulting firm in Richmond, and was awaiting word from another global company.
Little did these optimistic students know a nano-sized virus was about to disrupt their big plans and change the course of history.
By March, the novel coronavirus was spreading across the globe, closing borders and collapsing economies. Over spring break, UVA and many other institutions announced a move to all-virtual classes. Hope for summer internships faded in early May as many businesses around the country announced they were canceling their summer hiring.
As the semester ended, Chappidi was back home with family in South Carolina, having given up on a sunny couple of months in Spain. Hammonds moved to Montana to wait it out with her family when she learned her internship had vanished.
Summer was beginning to look a little hopeless for these two.
Back in Virginia, Gov. Ralph Northam announced that nonessential medical appointments could begin again in mid-May after being canceled in late March. Opening back up came with some major requirements for medical offices, though, like limiting waiting room occupancy and acquiring necessary personal protective equipment.
Medical and dental office workers quickly began to ramp services back up under the new guidelines. But it wasn't long before many of them began to experience severe bottlenecks in the operation of their clinics, threatening to close them down again.
At UVA's Fontaine Research Park Building 415, part of UVA Health, more than a dozen clinics were facing a big logistical challenge: balancing staggered patient arrivals and other safe clinic operational guidelines while trying return to their pre-COVID-19 patient volumes. Medical staffers were also very concerned about the amount of time patients might wait in their cars during the hot summer days, since the waiting rooms couldn't accommodate everyone.
"Obviously, COVID-19 has really changed the way that we're delivering care, delivering medicine," said Dr. Kimberly Dowdell, a general internal medicine physician whose clinic operates out of the 415 building. "When we got notification that we were going to be reopening after a brief kind of closure for COVID-19, and using this concept of having patients wait out in their cars as their waiting room, I thought this sounded like an awful idea to me as a doctor."
Dowdell had recently participated in the Leadership in Academic Matters program, a semester-long class overseen by the UVA provost's office that coaches faculty who have demonstrated leadership potential in many different areas, including networking.
During that program, Dowdell met William Guilford, assistant dean for undergraduate education at UVA Engineering and an associate professor of biomedical engineering.
Sensing a need for an engineering solution to her clinic's logistical problems, Dowdell reached out to Guilford to explain the situation and see if UVA Engineering could help. That call initiated the quick creation of a team of faculty volunteers from the Department of Engineering Systems and Environment, including professor William Scherer; assistant professors and wife and husband Sara and Robert Riggs; associate professor Brian Park; and emeritus professor Preston White.
The collaboration also paved the way for the resurrection of a lost summer for Chappidi and Hammonds.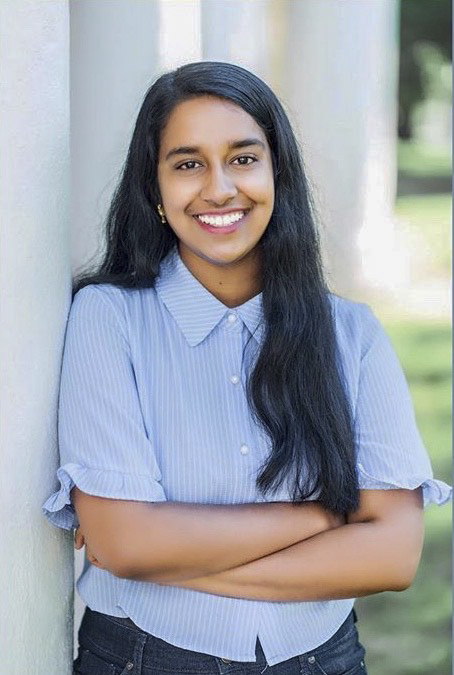 The collaboration with UVA Health resurrected a lost summer for engineering student Soumya Chappidi, who had been planning on traveling to Spain. (Contributed photo)
"I knew many of our students lost internships this summer, so there were sharp students available who could significantly contribute with defining the problem, data cleaning and analytics, data organization, and statistical modeling work. And we have students who are very capable," Scherer said. "So the Engineering School received funding from the COVID-19 Support Fund, which was set aside by the UVA Health Foundation. With that funding in place, we were able to support these students and help replace their lost summer plans."
From their dining room tables and makeshift desks far from Charlottesville, Chappidi and Hammonds dove head-first into the data, cleaning up and organizing it to understand the problem the clinics were facing and search for potential solutions.
"The data was very messy," Hammonds said. "So we were kind of running into issues with that, which is all very real-world. There's always going to be issues with the cleanliness of the data and working through that. But we were kind of just familiarizing ourselves with the data and working more with it and working alongside the professors."
Chappidi added, "We analyzed the data first to understand what was happening in the clinics, and to see if there were any patterns. Then we dug into those patterns to see if there were any conclusions that we could make, or any alternatives, that might help lower the capacity of patients waiting."
What they found was that the congestion of patients waiting for appointments, caused by COVID-19-driven reductions in the capacity of the clinics, typically in the morning, could be thinned by incorporating more telemedicine appointments and by changing the recommendations clinic staff gave to patients regarding the times to arrive for appointments. The engineering faculty-and-student team made some initial recommendations, and their study is continuing this fall.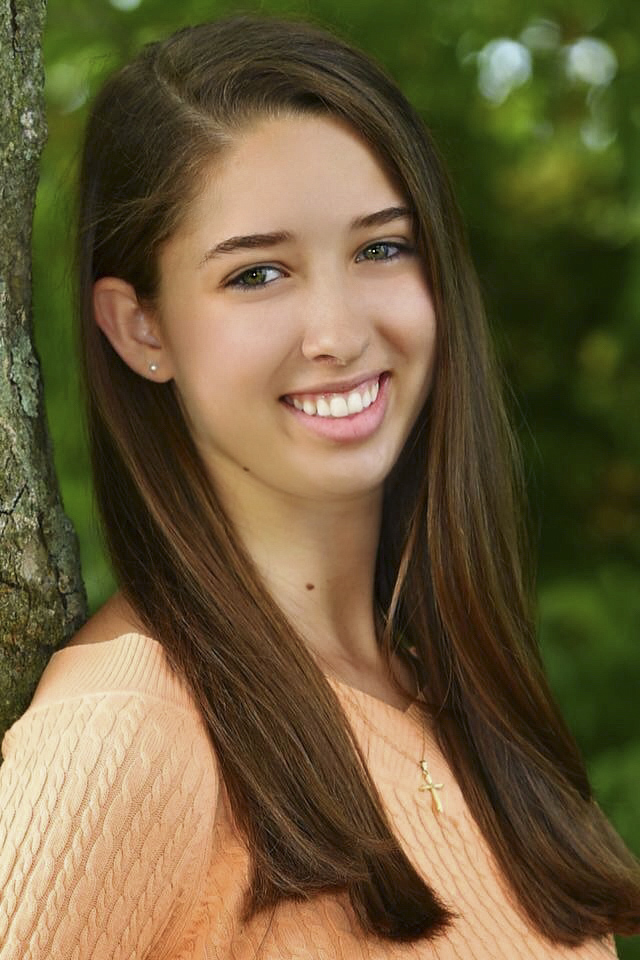 The project gave engineering student Clare Hammonds firsthand experience in working closely with clients and dealing with problems that often arise in real-world situations. (Contributed photo)
The project has given Chappidi and Hammonds firsthand experience in working closely with clients and dealing with problems that often arise in real-world situations, like out-of-the-blue variables that can challenge the narrative of the data being used to understand a problem.
"I think it's eye-opening for them to realize how real problem-solving is not a straight-and-narrow path," Scherer said. "The students are using data, using modeling, using simulation, but realize, 'Wow, in the real world it's a complex system.'"
White, who is known globally for his work in developing complex simulations and statistical engineering, said he's had a lot of fun working with Chappidi and Hammonds. "This is a real good experience for them. They've learned a ton, and their work keeps getting better and better."
One of the highlights for the students has been working side-by-side with faculty. "In class, we're kind of always seeing projects from fellow students, which is great, but you never see exactly how the professors would approach it," Hammonds said. "Having their guidance and their opinions on how to do things has been really interesting."
While their summer experiences were not what they originally envisioned, both students feel good about the accomplishments they've made and the value to the community they hope their work has brought.
"It's a really rewarding experience, because the results of this work could really have a good impact and help keep people safe. So that's important," Chappidi said.
"One thing my clinic has done is to start to incorporate standing telemedicine times to help offload some of the patients coming in," Dowell said.
The engineering team's continued work on the project this fall involves building a simulation that could help provide helpful recommendations to UVA Health, which could be replicated by the many clinics at Fontaine Research Park and beyond.
Media Contact
Article Information
October 12, 2020
/content/after-covid-dashed-their-plans-students-solved-real-world-problems-uva-health