University of Virginia alumnus John Paul "Jack" Jones, a World War II veteran, successful attorney and newspaper publisher – and a lover of basketball, for whom UVA's John Paul Jones Arena is named – died at age 100, his family announced Saturday.
"He was beloved by many and he loved the Hoos," Virginia Director of Athletics Carla Williams said. "I'll never forgot the pure joy I saw in him for UVA and our men's basketball program at the [2019] Final Four."
Jones was born in San Antonio in 1920, the son of Paul Tudor Jones and Louise Allen Jones.
After completing an undergraduate degree at Vanderbilt University in 1941, Jones joined the U.S. Navy and served in World War II. 
In 1946, Jones entered UVA's School of Law and earned a J.D. in 1948, subsequently starting a law practice in Memphis that specialized in interstate commerce and labor law.
But Jones also had newspaper ink in his blood. Jones's grandfather, Charles L. Berlin, had helped start what became the Memphis Daily News – originally known as the Daily Abstract of Transfers – in 1886. Jones' mother took over as publisher in 1909, before handing the reins to Jones in 1960. He worked at the newspaper until 1994.
Jones considered himself a "history junkie." He had a strong interest in American history, especially the friendship between two of America's founding fathers, Thomas Jefferson and naval officer John Paul Jones (no relation), which he learned of when he was a law student in Charlottesville.
In his retirement, Jones focused on philanthropic activities. Among many endeavors, he served on the board of the Memphis Literacy Council, the American Cancer Society and Future Memphis. 
In 1996, Jones' sons, Paul Tudor Jones II and Peter Schutt, endowed a scholarship in his honor at the University of Memphis School of Journalism.
Paul Tudor Jones later donated $35 million in his father's name as the lead gift for UVA's John Paul Jones Arena, which was, and still is, considered one of the nation's finest basketball venues.
In a 2016 interview with the Daily Progress, Paul Tudor Jones said his father became a basketball "fanatic" after his mother was diagnosed with Alzheimer's disease.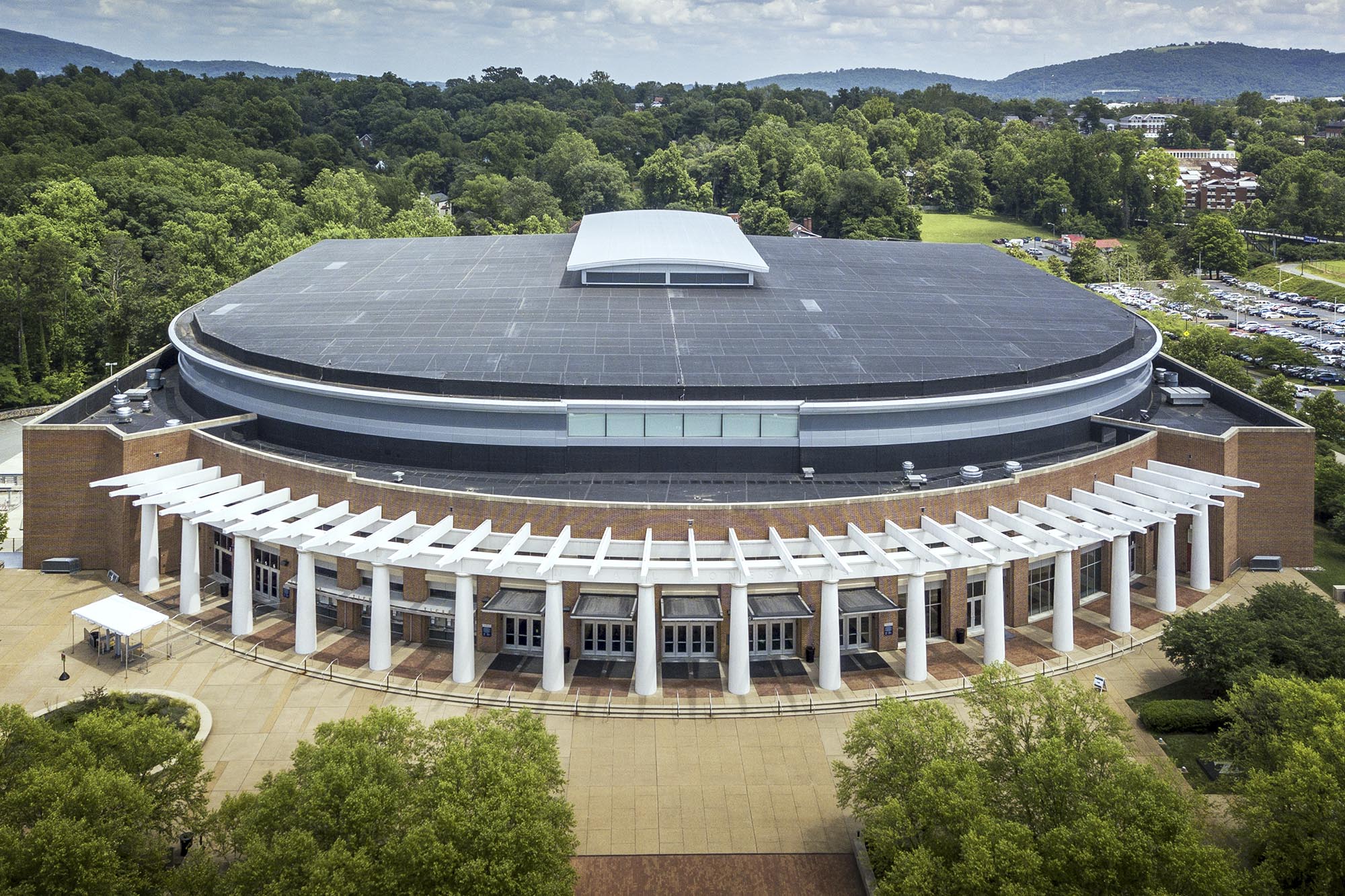 "There's no doubt in my mind that he's alive today because of Virginia basketball and Memphis Grizzlies [NBA] basketball," Tudor Jones said. "It literally is what keeps him going."
John Paul Jones Arena opened on Nov. 12, 2006, with John Paul Jones accepting the ceremonial game ball prior to the Cavalier men's basketball team's 93-90 win over the University of Arizona.
"Jack had an extraordinary love for the University – and UVA basketball," Barry Parkhill, Virginia's associate athletic director for development, said. "He always had that special twinkle in his eyes. He was a great American."
Article Information
November 23, 2020
/content/alumnus-veteran-and-basketball-arena-namesake-john-paul-jones-dies-100