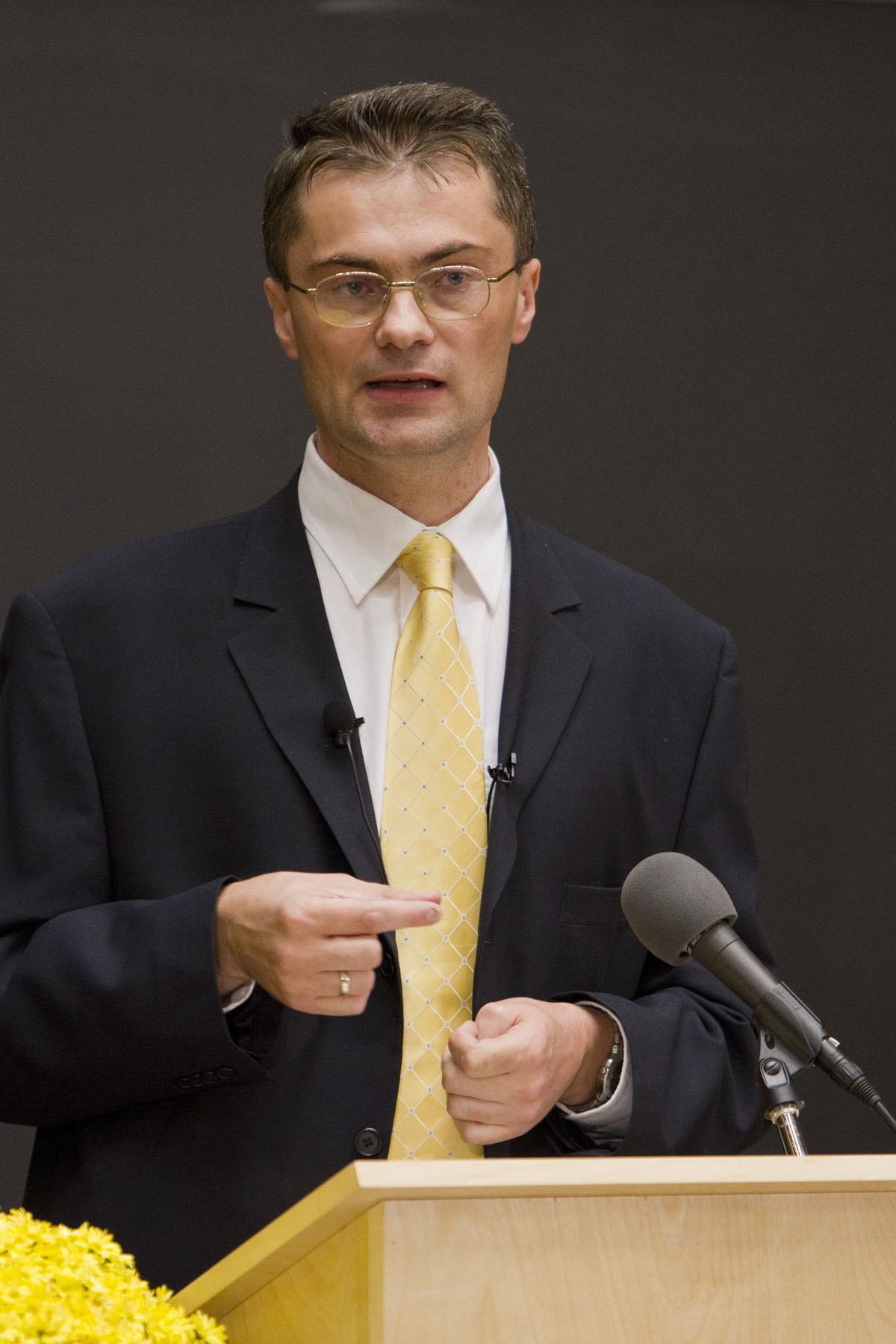 November 3, 2010 — U.S. voters Tuesday removed a political party from power for the third national election in a row. Republicans regained control of the House of Representatives from the Democrats – just two years after the Democrats retook the White House. In 2006, both chambers of Congress shifted from the Republicans to the Democrats.

If that sounds confusing, imagine living in a country where voters must elect three presidents at once.

The electorate in Bosnia and Herzegovina did just that on Oct. 3. Last month, fewer than 4 million voters in the country had more than 8,000 candidates to choose from in balloting that also included candidates for parliament. The presidency in Bosnia and Herzegovina rotates every eight months among three people: a Bosniak, a Serb and a Croat, each elected to a four-year term.

"The elections a month ago were actually made very successfully – completely democratically, free and fair," Bosnia and Herzegovina's ambassador to the United States, Mitar Kujundzic, told a University of Virginia audience on Tuesday.

In the run-up to October's elections, the man who was eventually elected as the president representing the Serb-majority Republika Srpska, Nebojsa Radmanovic, threatened to lead a secession from Bosnia Herzegovina. Kujundzic said it was an empty threat. "There is no political force, . including the government of Srpska, which would intend either to secede from the country or launch any unlawful attempt toward any other part of the country."

It was the fifth cycle of balloting for the former Yugoslav Republic. Bosnia and Herzegovina gained independence following a bloody civil war that killed more than 100,000 people. 

The Dayton Peace agreement that ended the war in 1995 carved the country into two autonomous ethnic entities: one a Serb majority called Republika Srpska, and the other the Federation of Bosniak Muslims and Catholic Croats.

"This peace structure was the result of a very complex historical process," Kujundzic said. "This is what was agreed by all the parties at the time of the Dayton peace agreement and they are bound by them."

He spoke as part of the University's Ambassadors' Speakers' Forum, sponsored by the Office of the Vice Provost for International Programs.

Bosnia and Herzegovina is working toward membership in the North Atlantic Treaty Organization and the European Union. It has been a candidate for NATO membership since April, when it was given a "Membership Action Plan" – the final step before given full membership to the military alliance of democratic states in Europe and North America. Bosnia and Herzegovina is also a potential candidate for membership in the EU, which is an economic and political union of nearly 30 mainly European states.

Kujundzic said gaining entry to the two alliances will be a lengthy process, but predicted it would ultimately be successful.

"Where do we expect Bosnia in 20 years?" the ambassador asked rhetorically. "The answer is both in the EU and NATO membership."


— By Jane Kelly