The Bigger Picture: Drumroll, Please!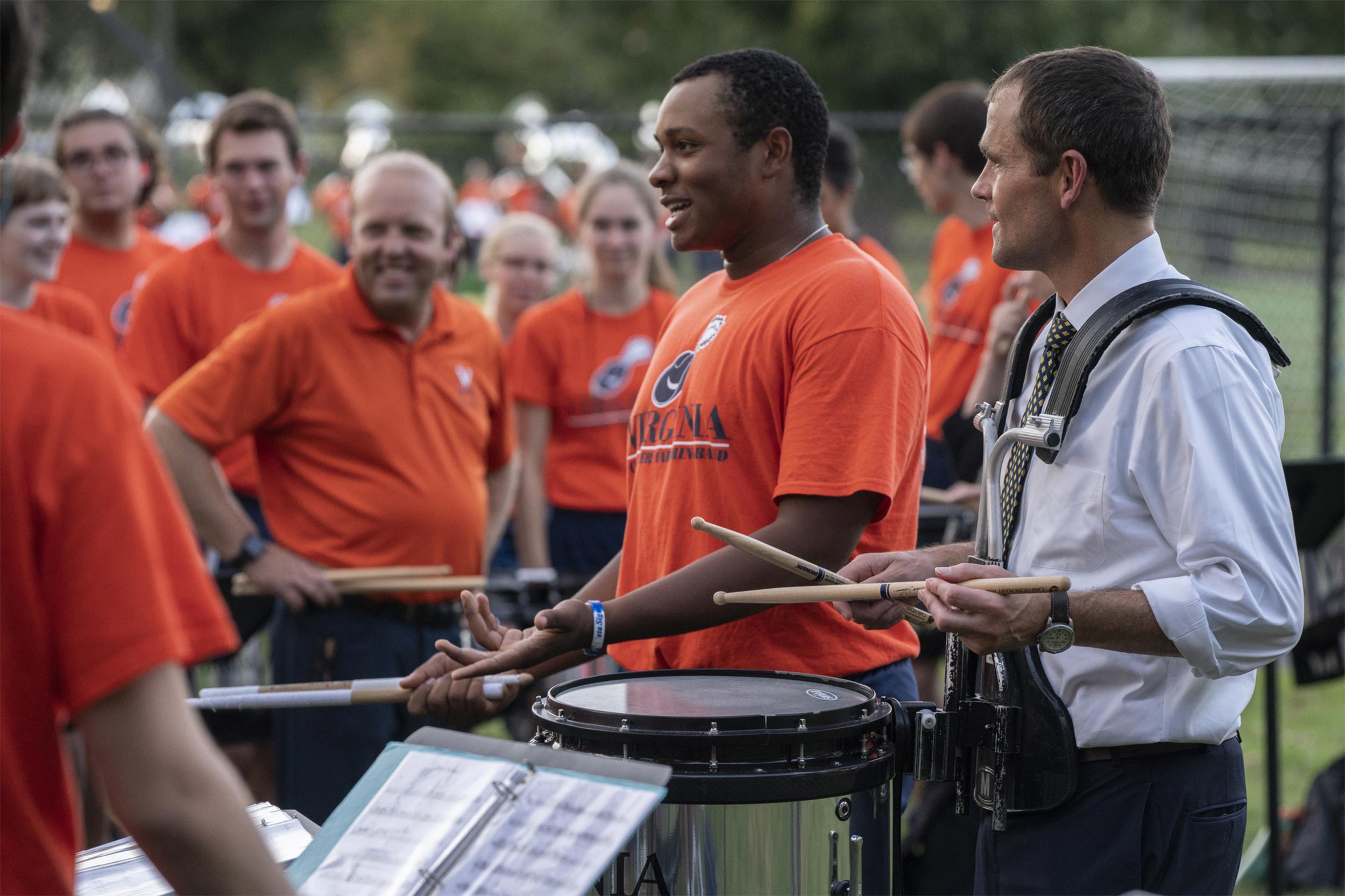 Many evenings during football season, right as the sun goes down over the University of Virginia Grounds, the 325 members of the Cavalier Marching Band fill the air with music.
Last Thursday, they had a surprise visitor: UVA President Jim Ryan.
Ryan roamed among the different instrument groups, chatting with students and even trying his hand at a few notes. As it turns out, he's not a bad drummer; maybe we'll see him on the field at Scott Stadium sometime.
Article Information
https://news.virginia.edu/content/bigger-picture-drumroll-please