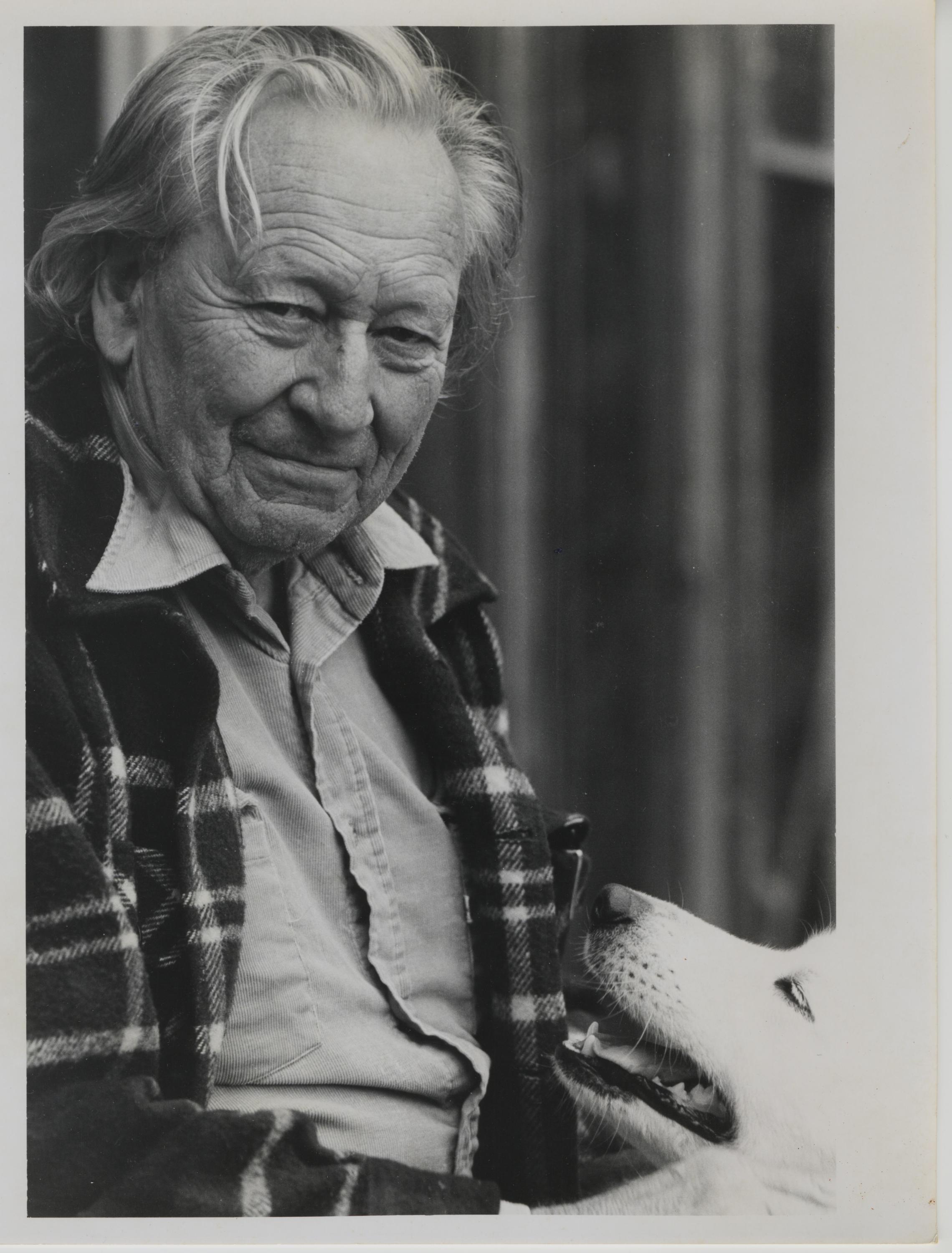 "The major problems in the world today are the result of the difference between how nature works and the way people think," anthropologist Gregory Bateson wrote in the 1970s.
Bateson – a philosopher, biologist and cognitive scientist, as well as anthropologist once married to colleague Margaret Mead – is often credited with helping to inspire the modern ecology movement with his ideas about the interconnectedness of human thinking with the natural environment. He will be the focus of a symposium at the University of Virginia April 10-12 that aims to re-awaken interest in his work and generate new conversations about his most productive ideas.
One of the 20th century's most integrative and cross-disciplinary thinkers and writers, Bateson, who died in 1980, was a pioneer in the development of a systems approach, called cybernetics, that understands living beings and objects by their interdependent, dynamic relationships and patterns. In his most famous book, "Steps to an Ecology of Mind," first published in 1972, and in other writings, Bateson applied this approach to not only ecological systems, but also organisms, cultures, families, arts, games and communications. His work also inspired the creation of family therapy.
His daughter, Nora Bateson, recently produced an award-winning documentary about her father, "An Ecology of Mind," with consultation from a former student, Stephen Nachmanovitch, who lives in Charlottesville. A musician, author, educator and multimedia artist, Nachmanovitch continues to write and teach about Bateson.
Reserved seating for a screening of the film at Vinegar Hill Theater April 11 is already full, but seats might still be available at a 9 a.m. showing that day at Tandem Friends School. Click here to reserve a spot.
Ira Bashkow, associate professor in the College of Arts & Sciences' anthropology department, co-organized the symposium, sponsored by a grant from the Buckner W. Clay Endowment for the Humanities, with Nachmanovitch. Bashkow's interest in Gregory Bateson grows out of his historical research with Lise Dobrin, also on the anthropology faculty, on Mead and her fieldwork in New Guinea.
Bashkow, Nora Bateson and Nachmanovitch will participate in an interdisciplinary panel discussion April 12 at 1 p.m. in Brooks Hall, followed by a reception from 3 to 4 p.m. Other panelists from U.Va. include: professor of environmental sciences and of biology Manuel Lerdau; psychology professor Angeline Lillard; professor and chairman of religious studies Kurtis R. Schaeffer; associate professor of biology Sandra Seidel; and English professor Herbert "Chip" Tucker. Phillip Guddemi, president of the Bateson Idea Group, and Katie King, professor of women's studies at the University of Maryland, College Park, will join them.
Nora Bateson and Nachmanovitch also will give a presentation, free and open to the public, April 10 at 12:30 p.m. for the Medical Center Hour in Jordan Hall.
Media Contact
University News Associate Office of University Communications
anneb@virginia.edu (434) 924-6861