When he was a child, Ron Short watched as his father farmed and worked in the coal mines in Southwestern Virginia to provide for his family. The economy shifted after World War II, and, desperate to make a livelihood, members of Short's family steadily moved away from the area, seeking employment in places like Northern Virginia and Indiana.
"That was the largest outmigration of people from one region in this country's history," he said from Duffield last month. "It was even bigger than the Dust Bowl days, when people moved out to California when they watched their farms blow away."
The phenomenon left a gaping hole in Southwest Virginia's economy, which also relied heavily on tobacco farming. The University of Virginia and UVA's College at Wise are doing something about it, thanks in part to a new fellowship helping to revitalize the region.
UVA recently awarded its first-ever Appalachian Prosperity Project Fellowships to two teams of faculty from the University and UVA-Wise. One project will work to increase participation in STEM education by elementary and primary students in Southwest Virginia. The other will seek to spur economic development through botany.
In April, Ryan Huish, a UVA-Wise biology professor and one of the fellowship recipients, held a workshop on growing industrial hemp at the Cove Ridge Conference Center at Natural Tunnel State Park in Scott County. Called "Virginia's Next Big Cash Crop: Industrial Hemp," it was an invitation to farmers to learn to grow the plants in Lee, Wise and Scott counties.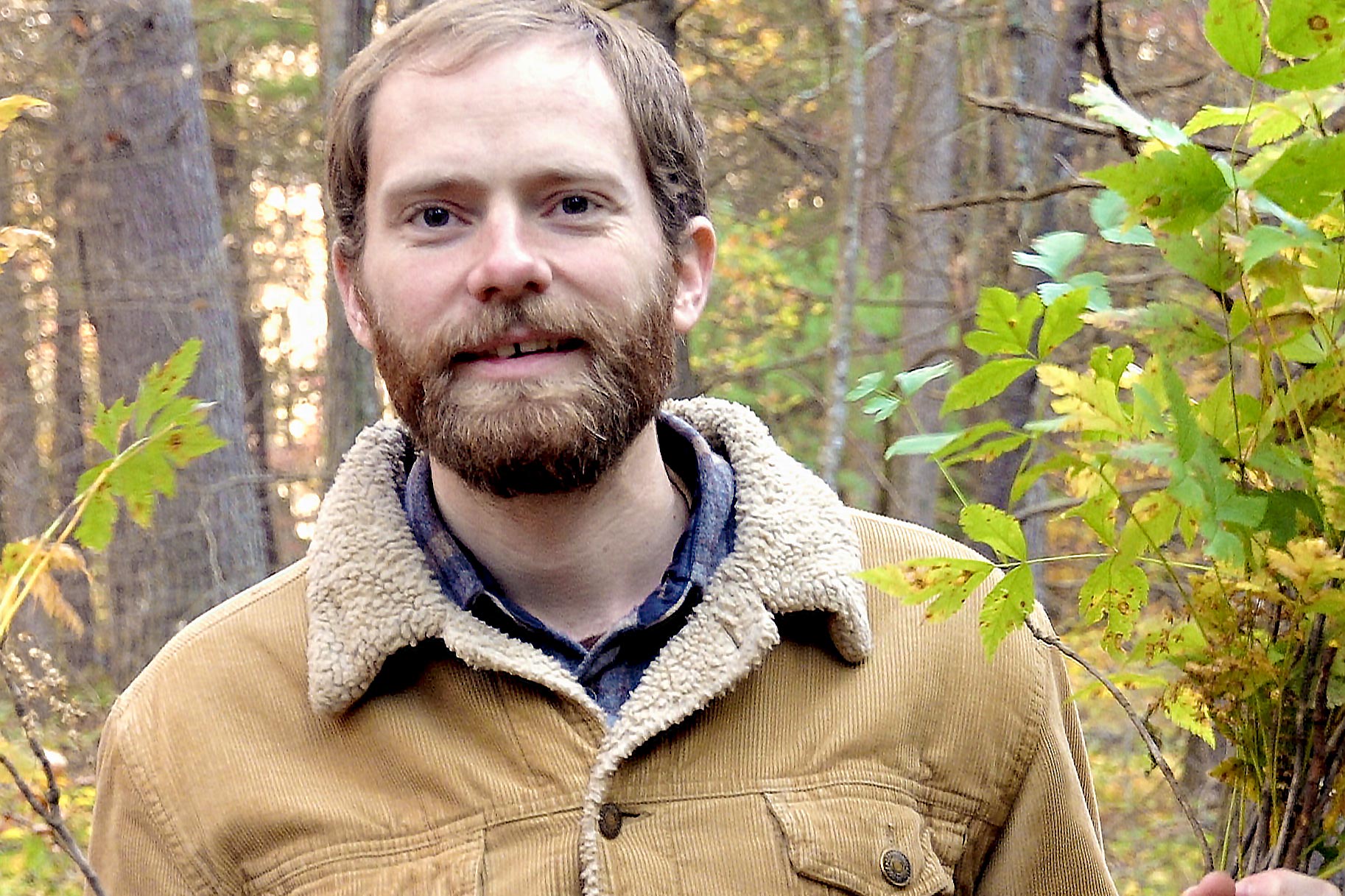 Ryan Huish said Southwest Virginia is "heaven for a botanist. There is so much plant diversity. We love the rural communities and people here and have set our roots down." (Photo courtesy UVA-Wise)
"I'll tell you, it was overrun," Short said. "The room was full and people were standing out the door listening and along the walls. It was completely full. Farmers from Tennessee, from Kentucky, from Southwest Virginia."
Coal had a boom-bust cycle in the 1970s and '80s, when the fuel saw a resurgence in Southwest Virginia. Short's father eventually had to leave mining because he contracted black lung and had bleeding ulcers.
Huish said it's stories like Short's that motivate his work. "People have a sense of identity and value in this area and it's just sad to see that people are moving out and are not keeping traditions alive for the next generation," he said. "It's like a chain. You lose that one link and it's often broken."
Huish said hemp used to be farmed in Virginia a long time ago, "so in a way, we're trying to revive this and trying to relearn all the things that we've forgotten," he said.
He said there are three categories for hemp: one for the production of seed, one for the production of fiber, and one for the production of flowers used for medicinal oils like CBD.
"The seeds are for food," he said. "You can extract oil from the seeds for things like cosmetics and cooking oil – different than CBD oil – and the fibers can be used for fabrics like canvas." (The word "canvas" comes from the word "cannabis," which is a genus of hemp.)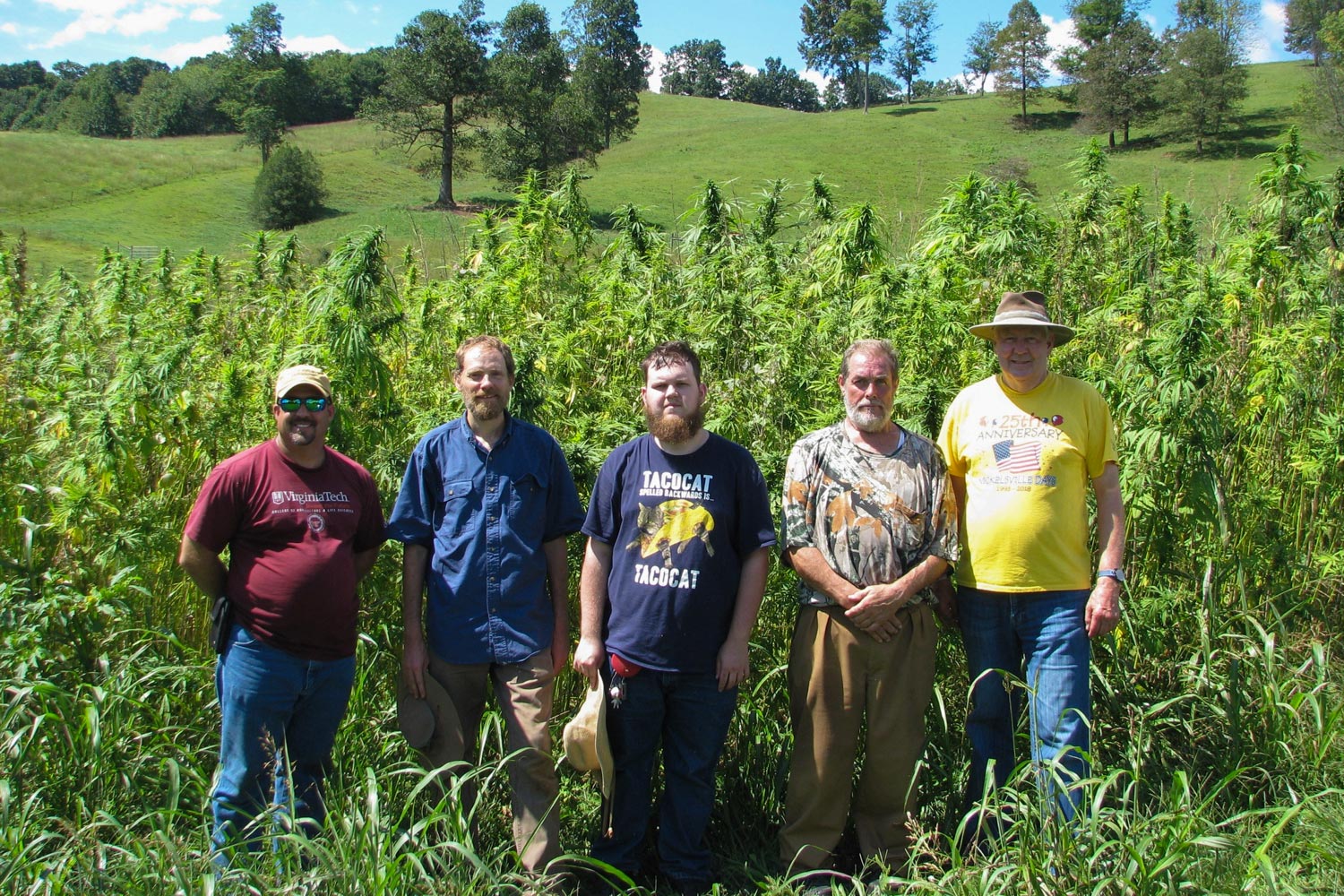 Huish, second from the left, poses with area farmers in front of a stand of hemp. (Photo by Ammon Huish)
Hemp can even be pelletized and used as an alternative for coal, because when it is burned it releases a lot of energy.
"There are thousands and thousands of uses for hemp," Huish said. "That's not my forte, but people are exploring that option. Wouldn't that be great if we could replace coal with hemp?" he asked.
Mike Timko, UVA's Lewis & Clark Professor of Biology, a professor of public health science and director of the Human Biology Distinguished Major Program, said this work is important and will help farmers in the region shift from farming tobacco to farming hemp.
Is it a game-changer? "Absolutely," he said.
Short is pleased that UVA and UVA-Wise are partnering with the local community to revitalize the area. Speaking at the Natural Tunnel Park meeting in April, he said he thought the work would save family farms in Southwest Virginia.
"That was a fervent prayer on my part, and it was an attempt to help those men and women have some hope," he said.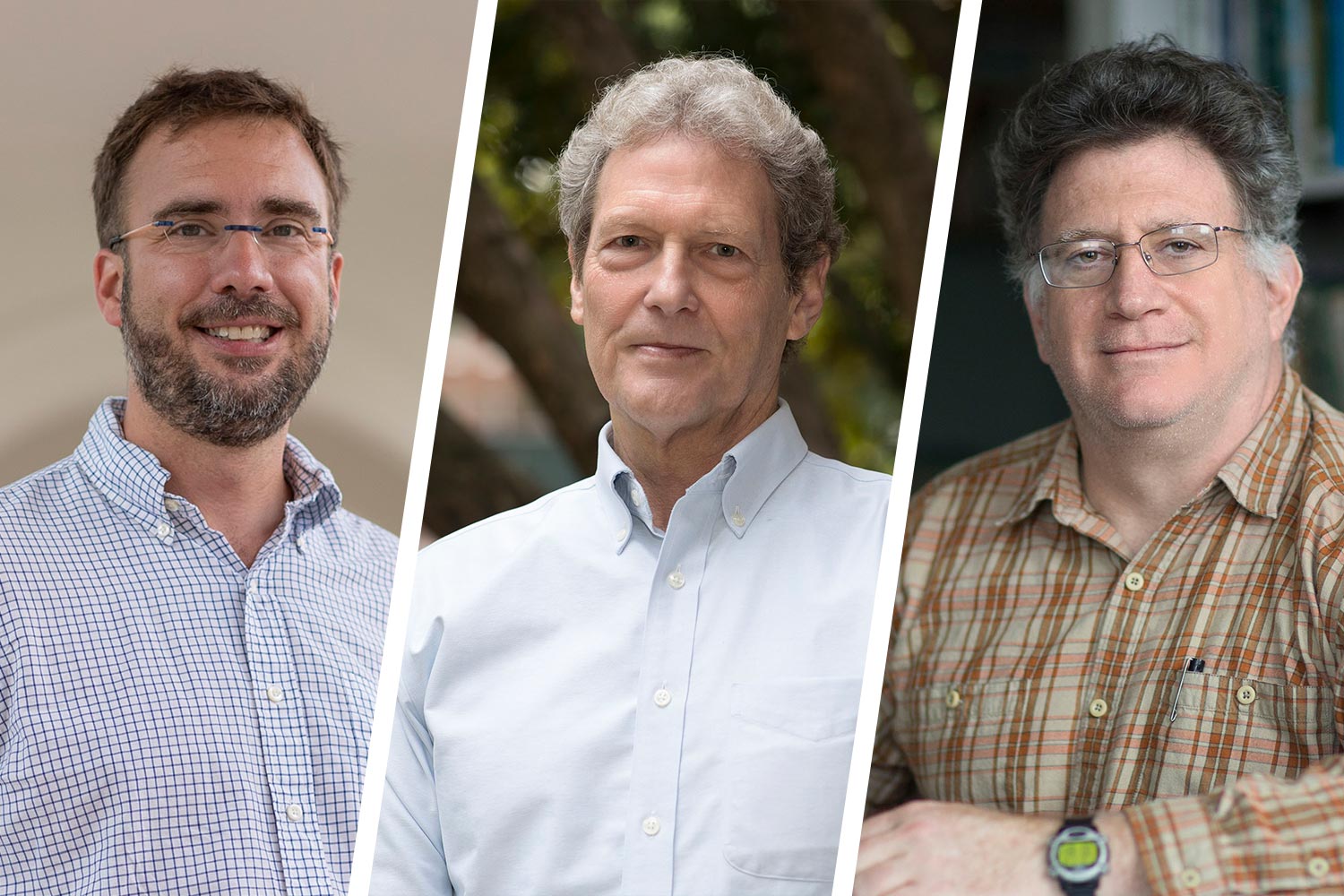 Huish's associate Appalachian Prosperity Project fellows, chemical engineer Bryan Berger, biologist Mike Timko and environmental scientist Manuel Lerdau. (Photos by Sanjay Suchak and Dan Addison, University Communications)
Short said finding ways to replace the tobacco economy with hemp in Southwest Virginia is really important. "Having that college, that university here locally for us as an alternative to the people of this region is key," he said.
"UVA-Wise is a lifesaver. That's all there is to it. My dad, who had a seventh-grade education, bragged to people that we lived in Wise, where there was a college, because he knew how important that was."
Article Information
July 16, 2019
/content/can-hemp-bring-back-economy-appalachian-virginia