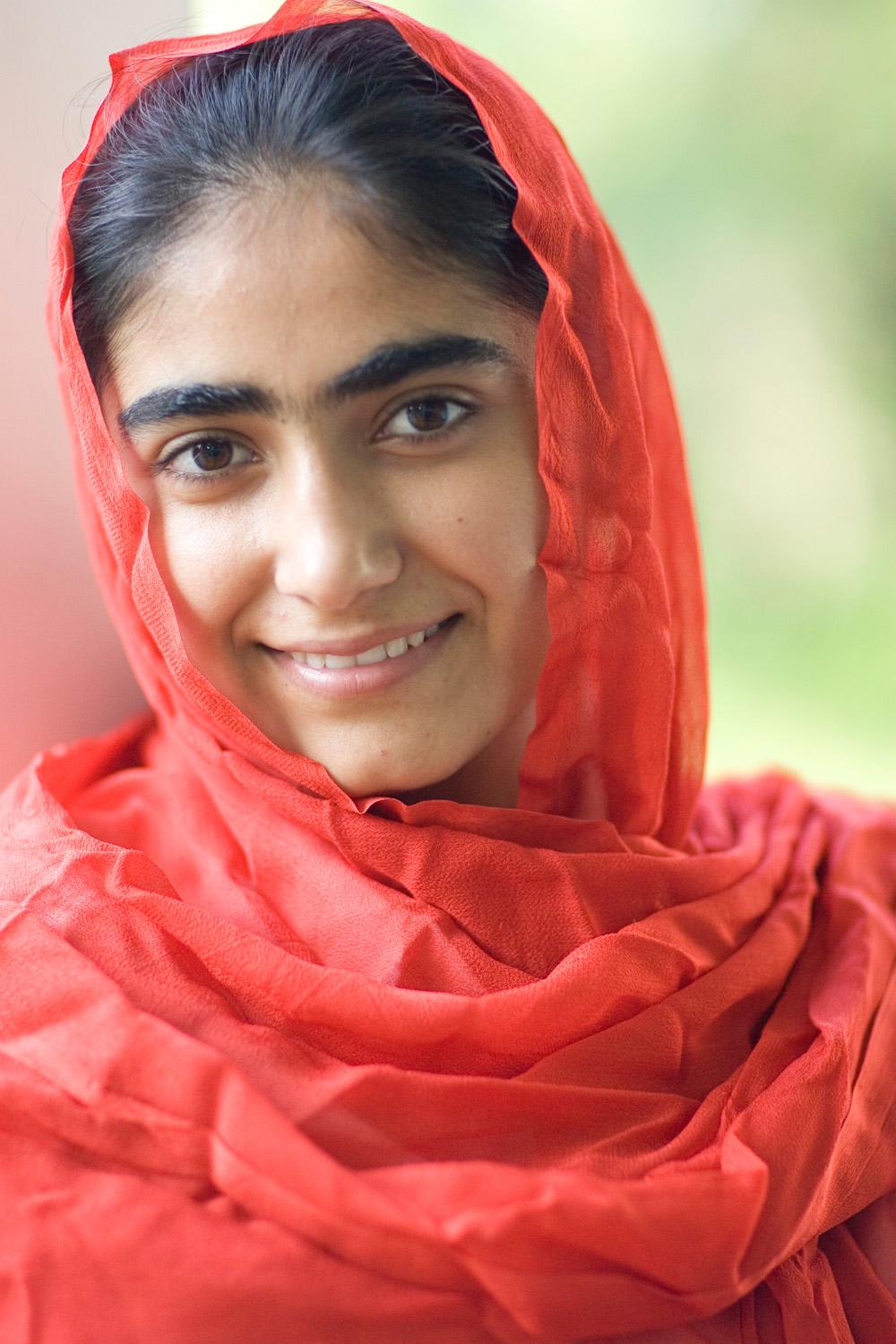 UPDATE: May 14, 2008 — Sahar Adish is scheduled to graduate on May 18, 2008. She is planning on taking a year off before entering medical school. It will be a busy year; she hopes to obtain her United States citizenship, then return to Kabul, Afghanistan to work with the United Nations.


June 12, 2007 -- If the Taliban had followed through on its threat to kill Kamela Adish in 1998 for the sin of educating girls, it would have caused barely a ripple in America — another woman dead in war-torn Afghanistan; another sad statistic in the regime's oppression of women.
Fortunately, she received a reprieve, and since then the Adishes have caused far more than a ripple. More determined than ever to educate their children, the family — Kamela; her husband, Naeem; sons Honishka and Ali; and daughter Sahar — fled Afghanistan and eventually resettled in Charlottesville, Va., where they have thrived. (One son, Baktash, had already left Afghanistan to study in India, and now lives in Canada.)
On June 4, the family celebrated a milestone in their new life: at a star-studded luncheon in New York City, Sahar — now 19 and preparing for her fourth year as a pre-med student at U.Va. — received a prestigious George Foster Peabody Award for a film she helped to make in high school retelling her family's story.
"Sahar: Before the Sun" was one of nine youth-made films combined in a program called "Beyond Borders: Personal Stories from a Small Planet," that aired on CNN International and the Independent Film Channel. Listen Up! Youth Media Network bankrolled the project, and Sahar and friends Joseph Babarsky, Luke Tilghman and Sonja Jovanovic made their film at Charlottesville's nonprofit Light House Productions studio.
"These films demonstrate that young people around the world had stories to tell and that, given equipment and a little training, could tell them powerfully," raved the University of Georgia's Grady College of Journalism and Mass Communication in making the announcement.
The awards were presented at the Waldorf-Astoria Hotel. Among the entertainment recipients were TV shows "Friday Night Lights," "Scrubs," "Ugly Betty" and "The Office." Sahar had her picture taken with another fellow award-winner — Spike Lee.
The highlight of the weekend, she said, was spending time with some of the other teens involved in the "Beyond Borders" project during a Listen Up!-sponsored cruise around Manhattan. "I was glad to meet all of them, because all of them had such wonderful stories," Sahar said.
The Adishes' own story is certainly compelling. Late in the morning of Aug. 15, 1998, Taliban loyalists came knocking at the Adishes' apartment door in Kabul, tipped off that Kamela was defying a ban on educating girls by teaching about 20 children — female and male — in her home. The Taliban had occupied Kabul two years earlier and imposed its brand of sharia, or Muslim religious law; in response, Kamela, a teacher for 25 years, began home-schooling her children. She soon accepted neighbor's children, too, fearing that if she turned them away, their parents would alert the authorities to her activities.
When a child answered the knock, men pushed into the apartment. As the children scattered, the intruders beat Kamela. "They said, 'We are going to kill you for this business. You broke our law,'" Kamela recalled recently before her shift as a housekeeper at the National Radio Astronomy Observatory. (Indeed, Sahar's film includes a series of three photographs of another woman being led into the street and shot.)
Later, Naeem arrived home from his job as a geologist in the government's department of mining and resources. He was immediately seized, beaten and taken away.
The next night, a mullah arrived to tell Kamela that she was to be executed the following night, and asked if she had any last messages for Naeem. She insisted on seeing her husband; he was brought to her around midnight. When the 4 a.m. call to prayer went out, she was allowed to escape. Neighbors had begged for her life, and assured authorities that she would not teach again. The Adishes quickly fled to Pakistan, spending a year in Peshawar before moving to Islamabad, where Kamela taught in Afghan schools.
In 2000, they filed for refugee status with the United Nations High Commission for Refugees. After hearing nothing for six months, they went through six interviews before finally being told in September 2002 that they would be allowed to relocate to the United States with the aid of the International Rescue Committee.
Though the move was abrupt, the transition to American culture was not difficult, the Adishes say. Kamela and Naeem are both well-educated and lived well in Kabul; Naeem even had a government car and driver. "It was not a very big change for us, about the clothes, about the culture," Kamela said. "The very big thing here was the language," which prevents Kamela and Naeem from working in their fields in America.
Though the IRC offered assistance with English, Kamela and Naeem decided that their children's education was more important than their own. Naeem took a job as a housekeeper at a local hotel. Kamela worked for awhile at a child-care center, picking up some English there before taking a housekeeping job with Facilities Management in order to receive family healthcare coverage.
"Within two years of being here and working themselves to the bone, they were able to put a down payment on a house," said Robert Hueckstedt, a family friend who chairs U.Va.'s Department of Asian and Middle Eastern Languages and Cultures. "This is the much more common immigrant story. They came here and worked like dogs."
Sahar and Ali began attending Charlottesville schools within days of arriving; Honishka enrolled at Piedmont Virginia Community College, and later transferred to U.Va. (He graduated in May with a B.A. in politics and is working as a refugee-resettlement caseworker in Atlanta.)
"Education is one of their top priorities," said Carolyn Burgess, their IRC mentor. "Once you've really been denied access to something, it becomes very important to you."
That, said Sahar, is the point of her film.
"There were a lot of people who came and thanked us for sharing the story and letting the kids know the value of education," she said.
Sahar no longer pursues making films. Instead, she is spending her time studying for the Medical College Admissions Tests. She's also president of U.Va.'s Afghan Student Association. Ultimately, she hopes to become a doctor and one day to return to a more stable Afghanistan.
"I could go to a remote village and I could be useful," she said. "I could help people."
Her homeland, she said, is never far from her thoughts.
"I thank God for having he opportunity myself," she said, "but there are millions of other girls like me who are waiting for a better chance."