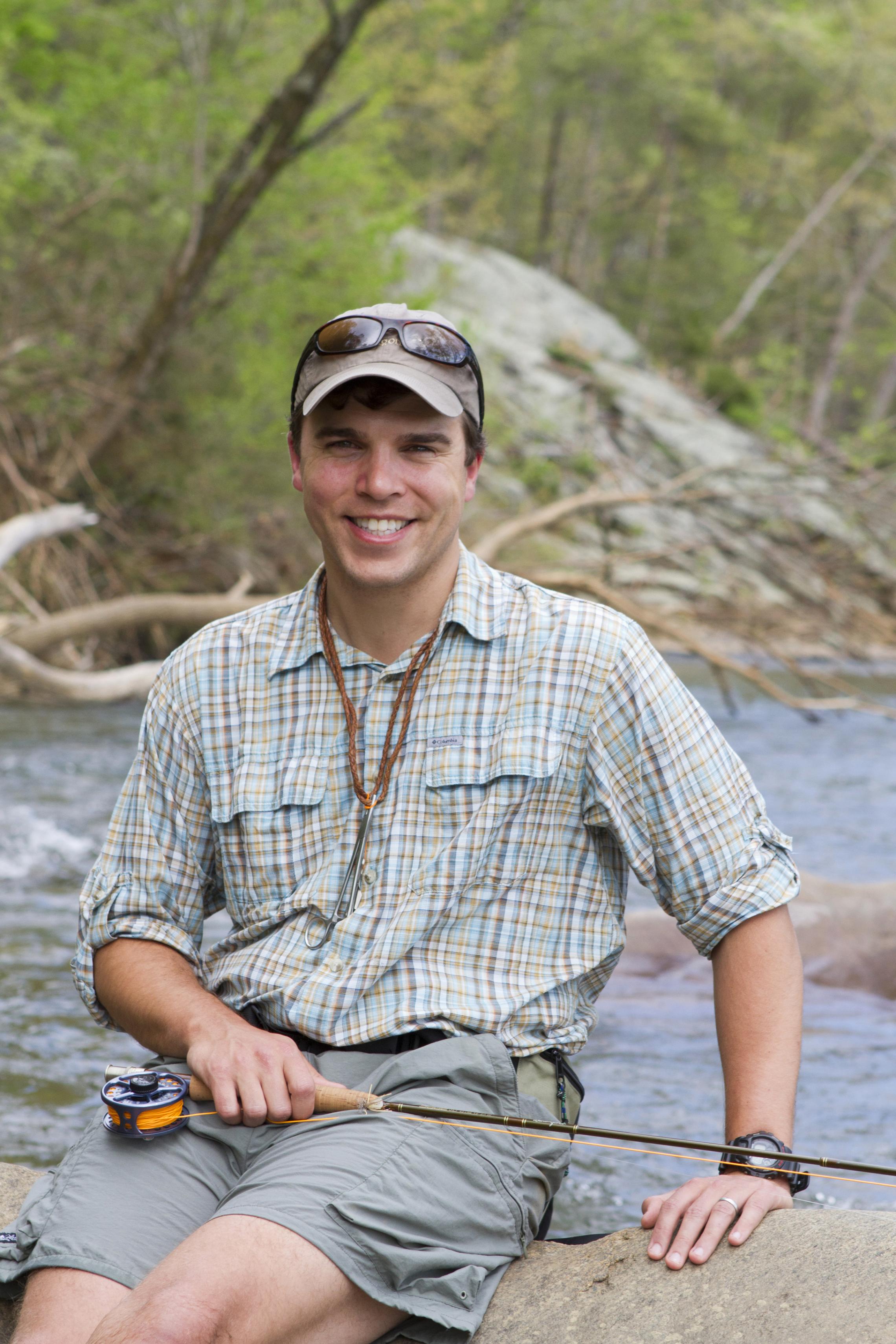 May 1, 2012 — Bryan West is happiest when he's facing new challenges, a trait that led him from working as a fly-fishing guide to fighting in Iraq in the special operations component of the Marines – Force Recon – to the University of Virginia's Darden School of Business, where he has been angling for his MBA.
"I have learned that I thrive off of interaction, and I am happiest when I am stimulated by new challenges on a fairly frequent basis," said West, who will land that degree on May 20. "A career in business – as I understood it – offered me the ability to do that throughout each stage of my career."
West grew up on a tree farm in Loganville, Ga., and "went to the same, tiny school from kindergarten through high school," he said.
He attended the University of Georgia before leaving early to become a fly-fishing guide in Georgia and Montana. "They were some of the best years of my life," West said. "It was a marriage of a passion and a paycheck."
As a Marine, he took part in two combat deployments – going on 150 missions, including more than 100 direct action raids – and rose to the rank of sergeant.
"It was a great four years,'' he said. "It offered non-stop challenges and an opportunity to serve my country. It was a great chance for me to evolve. I needed that and I got it."
West earned a BS in engineering from Vanderbilt University, then chose Darden because it was a place that took "a holistic approach to learning – and learning how to execute – business."
"The school has certainly helped me with some of the fundamentals of business," he said, "but more importantly, it has helped me understand just how vital it is to be able to clearly communicate lessons learned or even my own vision to people of all backgrounds and biases. Similarly, the program has allowed me to experiment to really hone in on my strengths and weaknesses and how I can apply and further those throughout my life, much less in a business setting."
West served on the Honor Committee during his final year at Darden and interned at McKinsey & Company last summer. While still a summer intern, McKinsey offered him a full-time job, which he will start after graduation.
His goals in life are to "be able to point to growth every year of my life and to maintain meaningful relationships forever."
He has also forged a philosophy of life that sees hard times as good things. "My 20s were a heck of a time,'' he said. "Lots of ups and downs. I'm really thankful for every experience I had, particularly the downs. Hard times are more valuable than fun, easy-going times. Putting that into perspective real time is the true challenge of life."
West, 31, especially remembers three moments of his life as remarkable: "The moment I walked off the bus returning from my first deployment to see members of my family waiting on me. My wedding – just an awesome day with my wife, Christina, and bluegrass music on the Gallatin River in Montana. And last, but certainly not least, the birth of my daughter last August."
– by Beth Schmid