While visiting the University of Virginia School of Medicine after completing her undergraduate studies, Busola Shifatu saw herself in some of the UVA students that she met with, especially fellow Black women on their way to becoming doctors.
"During the interviews, I was paired with a fourth-year medical student who was also a Black woman, and got to hear about her experience," said Shifatu, who grew up in Lagos, Nigeria, before attending DePauw University in Indiana.
"I loved seeing her interact with her friends, and this amazing, diverse group," she said.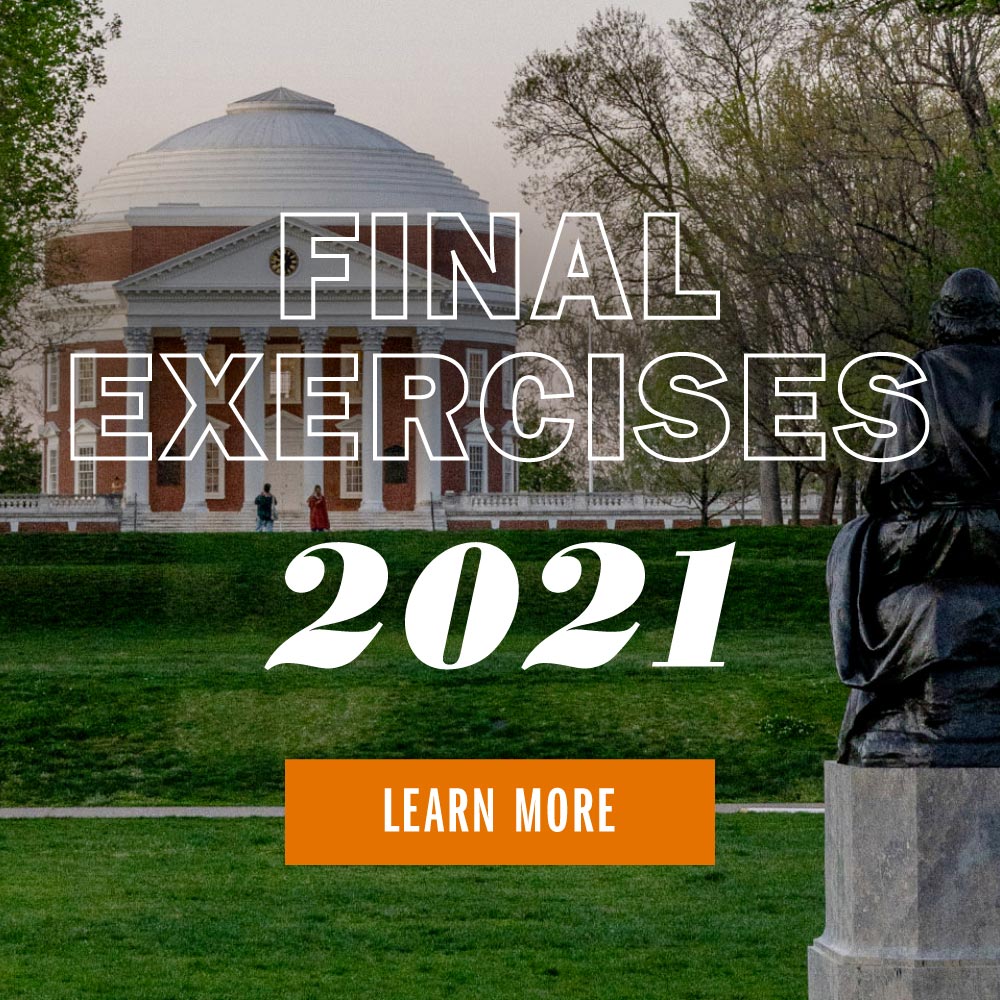 Once she enrolled, Shifatu knew she wanted to build on that legacy and help students of any background feel at home at UVA. She joined the UVA Student National Medical Association, focused on increasing minority representation in medicine, and, in her fourth year, became a co-president of qMD, the School of Medicine's LGBTQ+ student group.
"One of the reasons I applied to be president was that, while everyone was really friendly and welcoming at the meetings I went to my first three years, I always felt a little out of place because I was often one of a few people of color in those spaces," she said. "I just wanted to be visible, as a person of color, so that other people could see themselves there, too."
Shifatu has worked on numerous initiatives in her time leading qMD, including bringing in virtual speakers to talk about their experiences in medicine and developing an OUTlist and ALLYlist that helps students and prospective students easily find classmates, faculty and staff who identify as LGBTQ or work to support LGBTQ students.
"That is something I am really proud of, and I hope people who are considering coming here will see those lists and know that there is a community here for them," Shifatu said.

One of her most ambitious projects to date focused on adding material to the school's core curricular content. Shifatu and other fourth-year medical students worked with faculty members on training and curricular content focused on caring for LGBTQ patients, and helping health care providers understand how to make their patients feel comfortable and welcomed.
"There are so many little things that we can do to make patients feel more comfortable," Shifatu said, from signs noting that an office is LGBTQ-friendly to making sure to address someone by their preferred name. "Making curricular changes to core courses is a big task, but we have had a lot of positive feedback, and I am excited for that to keep going."
While her fellow students carry on the work she began, Shifatu will start her residency in child neurology at Children's National Hospital in Washington, D.C. It's the next step in a dream she has carried with her since high school in Lagos.
"In Nigeria, you have to decide pretty much at the start of high school what you want to do, and I was interested in medicine because I liked science," she said. Shifatu comes from a big family – she counts more than 70 cousins – and grew up surrounded by children. Becoming a pediatrician felt like a natural fit.
The neurology part, though, came as a bit of surprise. Shifatu first encountered child neurology during her third year at UVA, when students rotate through different departments, and she loved it right away.
"I fell in love with neurology, which I really was not expecting," she said. "You see things that no one else in the hospital really sees, and it's all about thinking about problems in different ways and coming up with solutions. It's Sherlock Holmes mystery-solving, in a way."
As a child neurologist, Shifatu will treat children with a range of neurological disorders, ranging from more common concerns like epilepsy to very rare genetic disorders. Because the disorders are often long-term or life-long, child neurologists frequently work with a child from infancy through young adulthood.
"It's very eye-opening, as a physician, to have these long-term relationships and really be a voice for them and their families," Shifatu said.
She is particularly excited to be at Children's National, which treats patients from all over the world and has a particularly diverse team.
"It's a phenomenal hospital, and I will get to work with people from so many different backgrounds," she said. "It feels like a great fit."
Media Contact
Article Information
April 6, 2021
/content/class-2021-aspiring-child-neurologist-leaves-legacy-acceptance-representation