Late August at the University of Virginia brims with unbridled energy – and with scores of welcome events put on by the University and student groups.
Students (and parents), here is your guide to the fun things UVA is doing to put out the welcome mat.
Welcome Address from President James E. Ryan
Students and parents alike are invited to Old Cabell Hall Auditorium on Saturday at 1 p.m. for a welcome address from James E. Ryan, who became UVA's ninth president Aug. 1. A question-and-answer session will follow his remarks. Members of Ryan's leadership team will also field questions.
If you are unable to attend, the address will be livestreamed and recorded. (It can be viewed on this YouTube channel.)
First-Year Dorm Meetings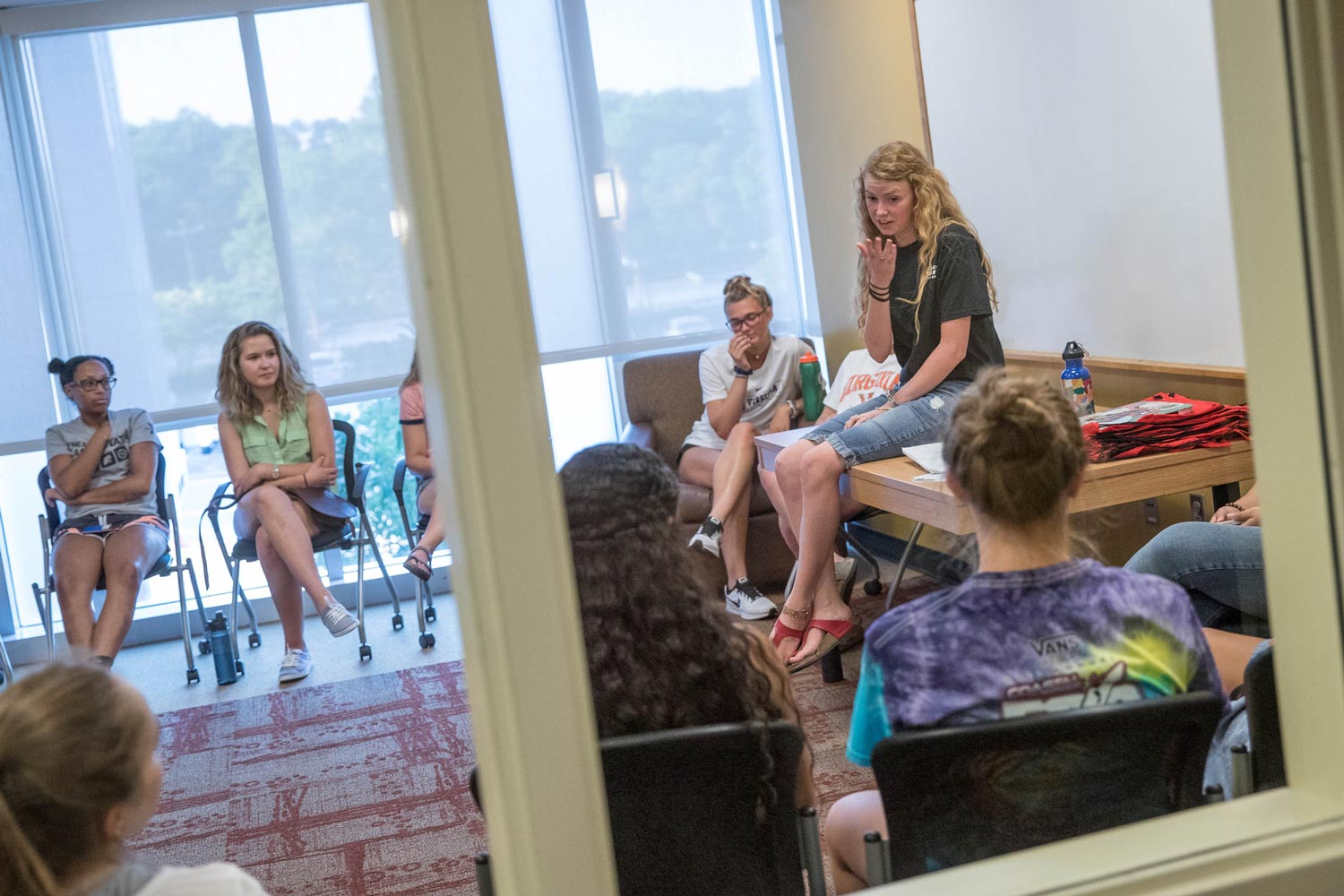 Once all dorm residents are moved in, resident advisers will hold mandatory meetings in halls across Grounds to get everyone acquainted, review rules and expectations and agree upon shared goals to create a sense of community.
UVA's RA program is highly competitive. This year, more than 250 students are deployed throughout University housing.
Wahoo Welcome
UVA's official welcome program, "Wahoo Welcome," is the second part of students' orientation and weaves in programming sponsored by student groups – including the student-run University Programs Council, which hosts parallel programming called "Welcome Week."
On Friday from 9 p.m. to midnight, students are invited to "Amp Up the Arts" in the McIntire Amphitheater, where there will be food vendors, stations to make dorm crafts, henna tattoos and more.
Check here for a complete list of activities.
"Hoo's Home" and Rapper T-Pain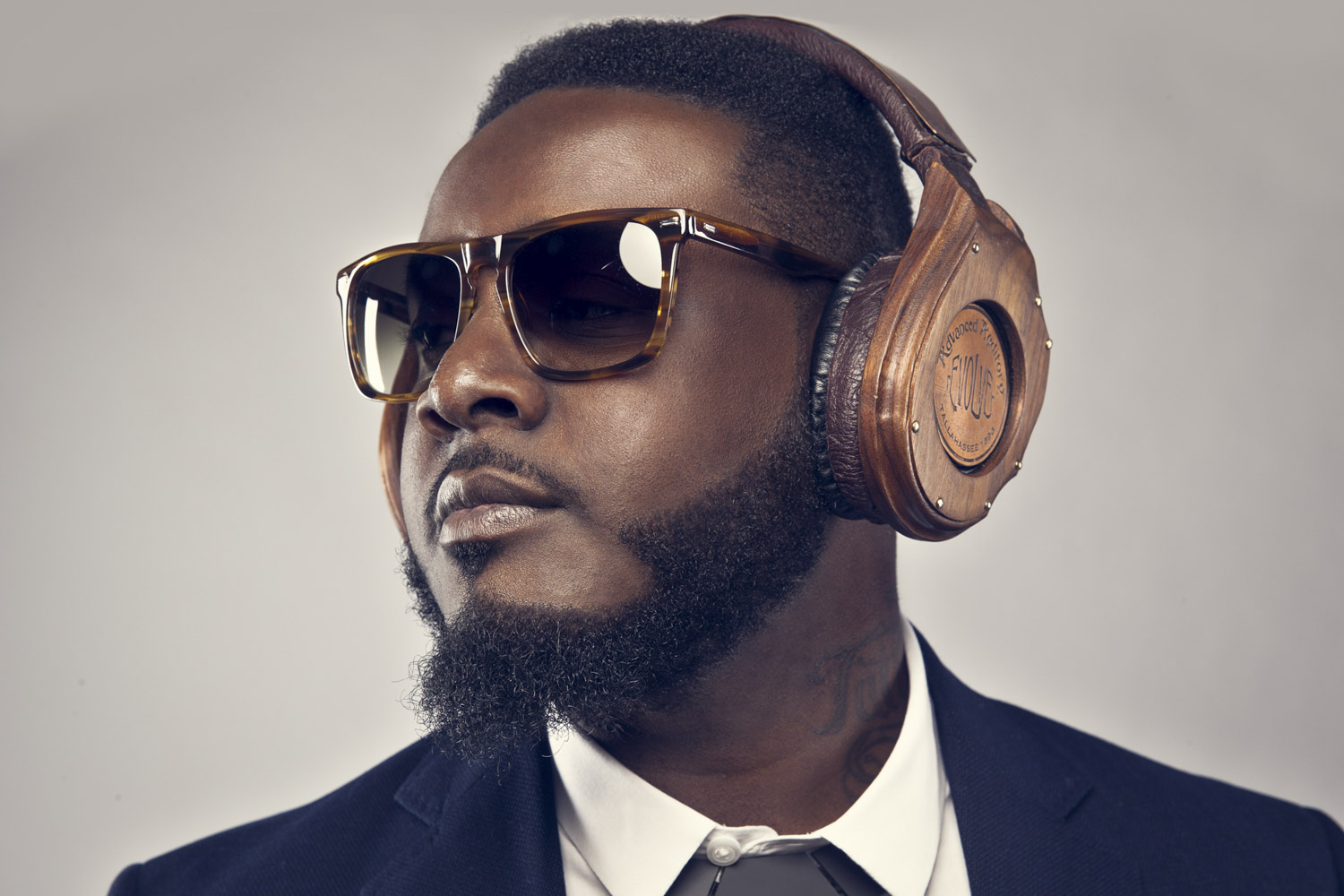 On Saturday evening at 9 p.m. in the McIntire Amphitheater, the University Programs Council presents two-time Grammy Award-winning RCA recording artist and pop culture icon T-Pain, who is known for his popular auto-tuned music.
The concert, free to students, helps kick off the council's theme, "Hoo's Home," a raft of alcohol-free programming designed by students, for students in concert with UVA Intramural-Recreational Sports, UVA Dining, Housing and Residence Life and class councils.
Later that evening, from 10 p.m. to 2 a.m., activities at the Aquatic and Fitness Center on Stadium Road will feature escape rooms, a photo booth, LED mini golf and free food trucks.
Opening Convocation and Honor Induction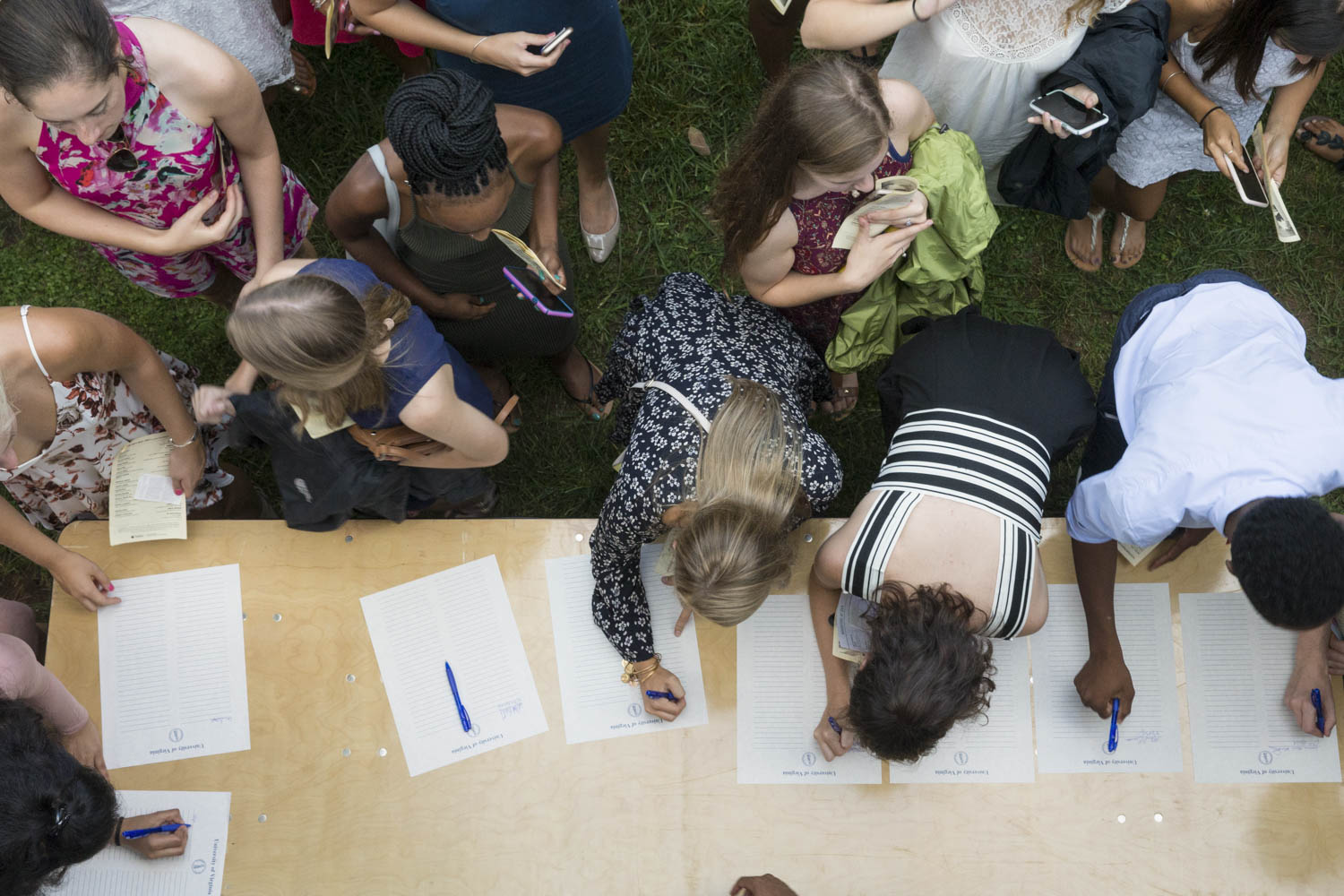 Sunday evening on the Lawn at 6 p.m., members of the Class of 2022 and transfer students will assemble for Opening Convocation, where Ryan will officially welcome them to UVA and ask them to sign the University's honor code.
Earlier Sunday on the Lawn at noon, the University will host a new opening convocation and barbecue for graduate and professional students.
Student Activities Fair and Cookies, Coffee and Careers
On Monday from 11 a.m. to 2 p.m., students are invited back to McIntire Amphitheater and the lower Lawn to learn about the hundreds of clubs and activities offered at UVA.
UVA's Career Center will host introductory "Cookies, Coffee and Careers" open houses from 1 to 5 p.m. throughout the week at its office in 1515, the student center on the Corner.
Rotunda Sing and "Live from New York, It's Sasheer Zamata!"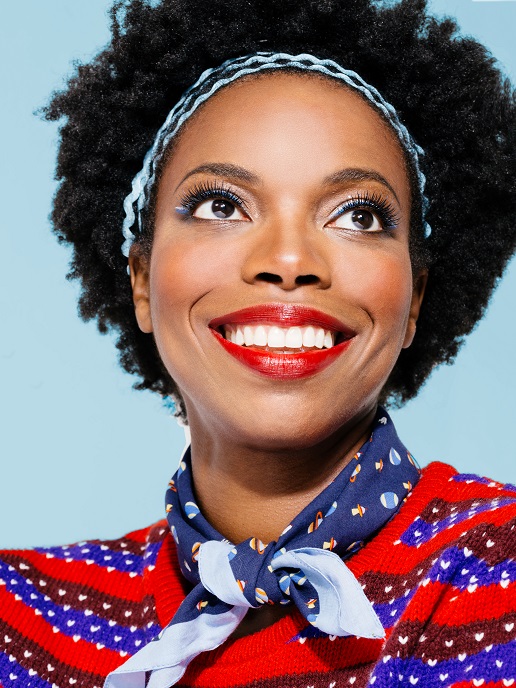 UVA alumna Sasheer Zamata played several recurring characters on NBC's "Saturday Night Live," including Janelle, a teen who hosts a YouTube channel, "How 2 Dance with Janelle"; and Keeley, a contestant on "Black Jeopardy!" She also impersonated celebrities like Rihanna, Nicki Minaj, Tyra Banks, Beyoncé, and of course, Michelle Obama.
On Aug. 30 from 9 to 10 p.m., Zamata will return to Grounds to deliver her signature comedy in Old Cabell Hall Auditorium.
One night earlier, UVA's many a capella groups invite students to sing it out at the annual Rotunda Sing from 8 to 10 p.m. on the Lawn.
Service Fest and Hypnotism
Students can get an early taste of the many service opportunities at UVA on Friday, Aug. 31 in the Newcomb Hall Ballroom, where they'll find information about service opportunities at UVA and in Charlottesville.
That evening, UVA welcomes back hypnotist Tom Deluca, who for decades has cast his fun spells on students. His show is from 7 to 9 p.m. in the McIntire Amphitheater.
"Welcome Week is always one of the most exciting times for the council," said Debbie Yoo, who chairs the University Programs Council.
"Our goal is to aid new students in becoming acclimated to the University and to meet different groups of people," she added. "These Welcome Week events also serve as a tradition to returning students, where they are able to return to their familiar communities of friends before classes begin [Tuesday]."
For a full list of welcome events and rain site information, visit this link. Welcome, Wahoos!
Article Information
August 22, 2018
/content/class-2022-move-kicks-week-welcome-programming-uva