Editor's note: This article was originally published Jan. 27, 2016.
The Lloyd Building in The Corner business district, which most recently housed the Student Bookstore, will be transformed to feature rehearsal and performance space under a new student-designed plan.
The University of Virginia is leasing the building, located at 1515 University Ave., to provide students with a recreational location near the Grounds that will include a possible lounge area, limited food service and meeting rooms, in addition to performance and rehearsal space.
Administrators plan to have the building operational by the fall.
"This is an opportunity for the University to have a presence on The Corner to support community-gathering that is inclusive for all students, and to support the student experience," said Christina Morell, associate vice president for student affairs in UVA's Office of the Vice President and Chief Student Affairs Officer. "This is something that connects the University to The Corner."
There is little room on Grounds to expand non-academic space for students. With Newcomb Hall and the Student Activities Building in almost constant use, "This provides an opportunity to meet a need," Morell said. "This is a great opportunity to support student activity and interests which, given current space, we have limited capacity to do. The Lloyd Building fits into the network of available spaces."
The building is about 15,000 square feet spread over three floors: a basement, a main floor and a second floor. The main floor has a pressed tin ceiling that workers are attempting to preserve, said James Zehmer, project manager on the building for Facilities Management.
The concept being examined now includes a lounge in the basement where students can relax and play pool or video games. The ground floor would contain a stage for performances and feature a café serving casual food and non-alcoholic drinks. The top floor of the building will contain offices, possibly one for career counseling related to the arts, and rehearsal spaces.
"We want to have a safe space that fits the climate and the culture of the University," said J. Marshall Pattie, an associate dean of students in charge of Newcomb Centers and Services. "We also want the space to be an inclusive environment where everyone feels welcome."
Students are designing the space and its programming. University leaders asked 25 second-year students enrolled in UVA's new Meriwether Lewis Institute for Citizen Leadership to "dig deep" into the project and propose plans for the building, said Dakota Lipscomb, a third-year politics major in the College of Arts & Sciences. The students received floor plans and toured the structure. They presented their plans in July.
"We talked with first- and second-year students about where they feel comfortable, where they feel uncomfortable, and they want a place that is alcohol-free, fun and promotes the arts," said Brittany Hsieh, of Richmond, a third-year computer science and global public health major who is minoring in global environments and sustainability. "This is also the type of place where we might be able to showcase student artwork."
Hsieh, who works for the Office of the Dean of Students in Newcomb Hall, managing and setting up events in the building, became interested in the Lloyd project and contacted Pattie about it in an effort to give back to the University community.
"I have realized that my role as a student leader is to envision the Lloyd Building and anything I do in my other organizations with first- and second-years in mind," Hsieh said. "As a third-year, my time at the University is slowly coming to an end. What I do from this point forward is truly for future students of the University."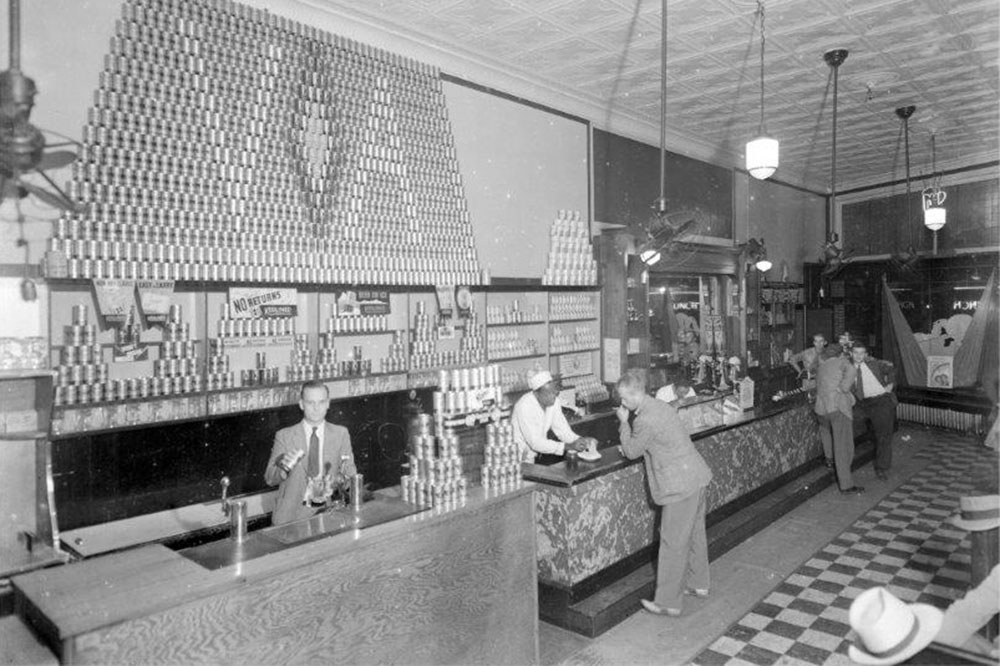 The primary functions of the building will be to foster healthy community connections, support students' social and intellectual development, help students refine their leadership skills and enable students to pursue opportunities that match their skills and interests, Morell said.
"We recognize that in order to maximize opportunities and meet student needs, we need to be open to using the space in new ways – one where there can be a shift between its daytime and nighttime functions, while maintaining a connection to the overarching student experience objective across all uses," she said.
"We want to be able to provide a space for students who don't drink and don't want to feel pressured to do so," Pattie said. "Students will want to go there and listen to music or performances. The University Programs Council will have a strong role in programming the space."
"We want to keep the space versatile because student needs change from year to year," Pattie said. "There are no more single-purpose spaces. We will be looking at it each year to see what drew people in."
The building's location makes it ideal for linking students living in the 14th Street area with peers living on Grounds and along Rugby Road and Madison Lane.
The structure started as a private residence house built for Katherine Minor in 1896. In 1928, it was turned into a commercial building, with a large addition extending the building out to the street. Known as the "Minor Court Building," it had room for five businesses, three of which were accessed from the side alley.
The building housed the Cavalier Diner – one of The Corner's most legendary watering holes – from 1928 to 1944. Jamison's College Store, with its iconic 16-foot soda fountain, followed the diner, and in 1957, Lloyd's Rexall Drugstore opened there and remained until 1993. The Student Bookstore was in business from 1994 to 2014.
Article Information
February 12, 2016
/content/corner-host-new-space-students-designed-students