When she enrolled at the University of Virginia's Darden School of Business in 2011, Hillary Lewis was no stranger to eating on the go. Already a Wall Street veteran, she was committed to both a healthier lifestyle and to gaining the tools needed to help her become an entrepreneur.
But what was she going to sell?
It was at a local grocery store where Lewis got the idea for Lumi, a cold-pressed, organic juice made from fruit, vegetables and an extremely high-pressure system. She'd read the label of a juice manufactured in New York that used high-pressure processing, and she decided to bring the method to Charlottesville and create a completely organic juice product.
"You drink Lumi today and you're like, 'Whoa, it's really intense,' because it's so much nutrition and so much flavor. It tastes the way food is supposed to taste," she said.
The business process began while Lewis was still at Darden.
"Support across the board from Darden has been completely amazing," she said.
After earning her M.B.A. in 2013, Lewis spent the summer developing the eight flavors of the juice – with Charlottesville-themed names such as "Belmont Beet," "Piedmont Pineapple" and (U.Va. shout-out) "Wahoo Orange" – in addition to raising capital and looking for a space to produce the product.
Then, within a whirlwind six months after graduation, Lewis landed a partnership with RelayFoods and soon after, Whole Foods – and her product was being sold in grocery store shelves nationwide.
Is there a secret to her success? "There is no secret sauce besides hard work," Lewis said.
Today, Lumi – an acronym for "Love U, Mean It," Lewis's message to consumers to love their bodies – offers varieties of juice that include ingredients such as beets, cucumbers, oranges, carrots and apples, which are locally sourced from Virginia during the fall. All of the juices are produced through high-pressure processing, which preserves the integrity of the nutrients and enzymes in the juices without using heat like conventional pasteurization.
"I'm passionate about healthy food and beverages," Lewis said. "It's something people don't think about when they go to the grocery store, how important it is what they're eating and how it affects their health. Lumi is just the real stuff from the earth, pressed into juice."
She said that drinking juice is a natural way for the body to absorb nutrients – better than taking multivitamins, and far healthier than a drink from Starbucks.
Lumi is sold in Whole Foods in the Mid-Atlantic region and has partnerships with The Fresh Direct, The Fresh Market Safeway and several local grocers in Charlottesville, as well as with online retailers like Relay Foods.
After reaching nearly $1 million in revenue over two years and processing 40,000 pounds of organic produce per month, Lewis has no plans to slow down.
"Once I started selling juice, it's been hitting the pavement nonstop," she said. "Lumi is coming out with variety packs and we would love to expand into a few more products. We hope to continue growing strong, and to be able to continue to create jobs for Charlottesville."
Lewis added that Darden sells Lumi, and it is also sold at Virginia Commonwealth University. "So that's our next big question – when can we find Lumi on campus?" she said.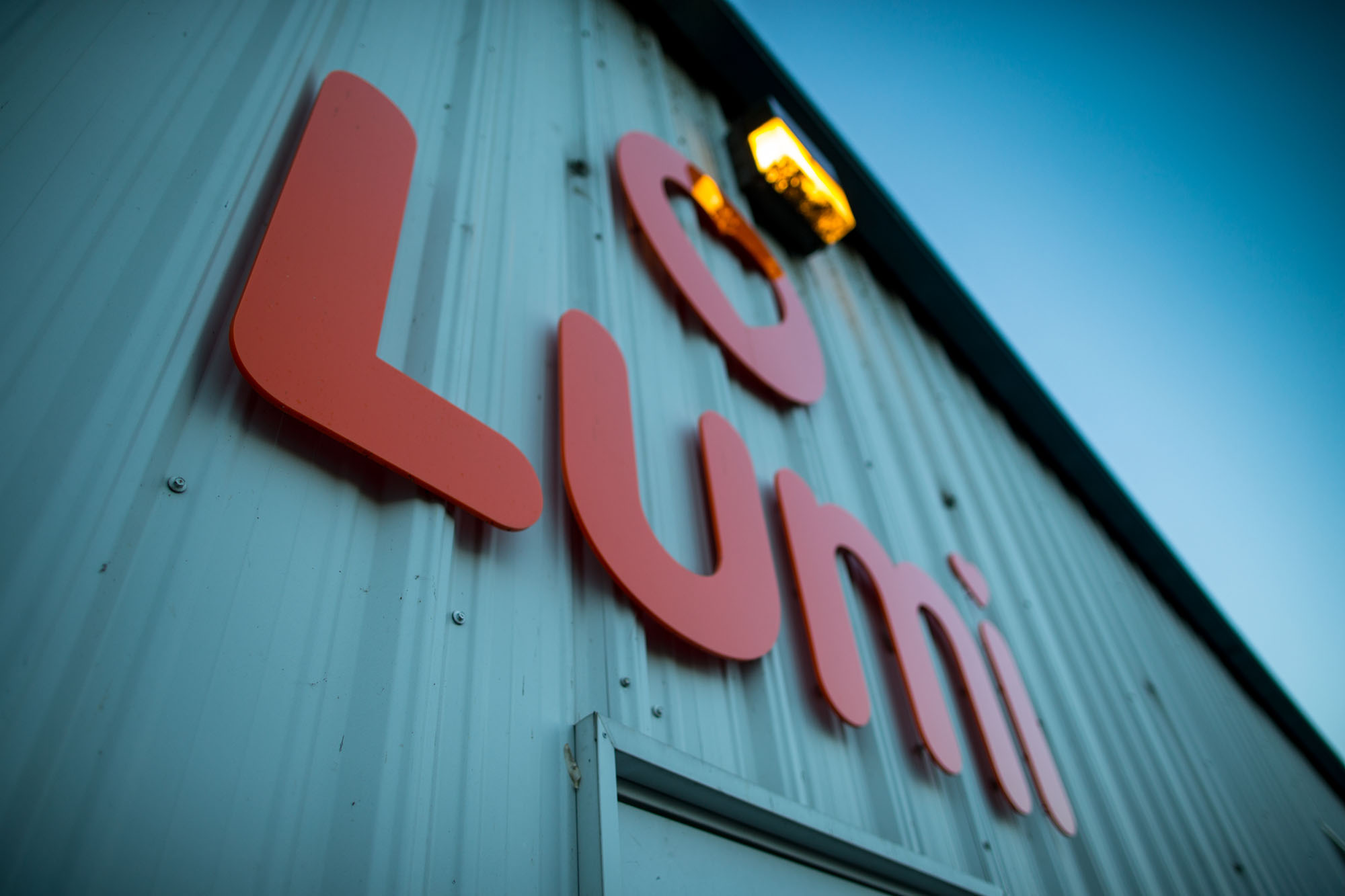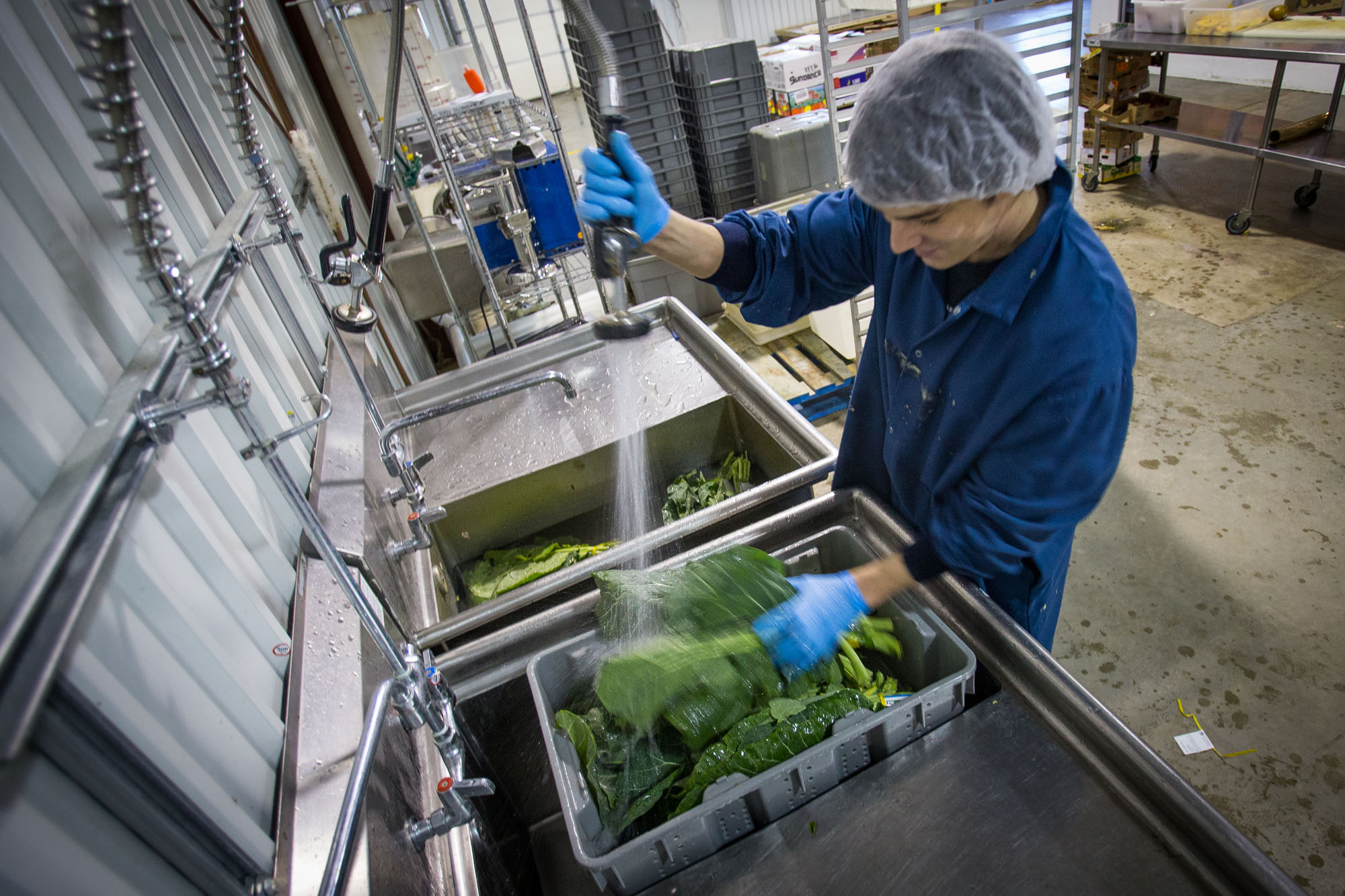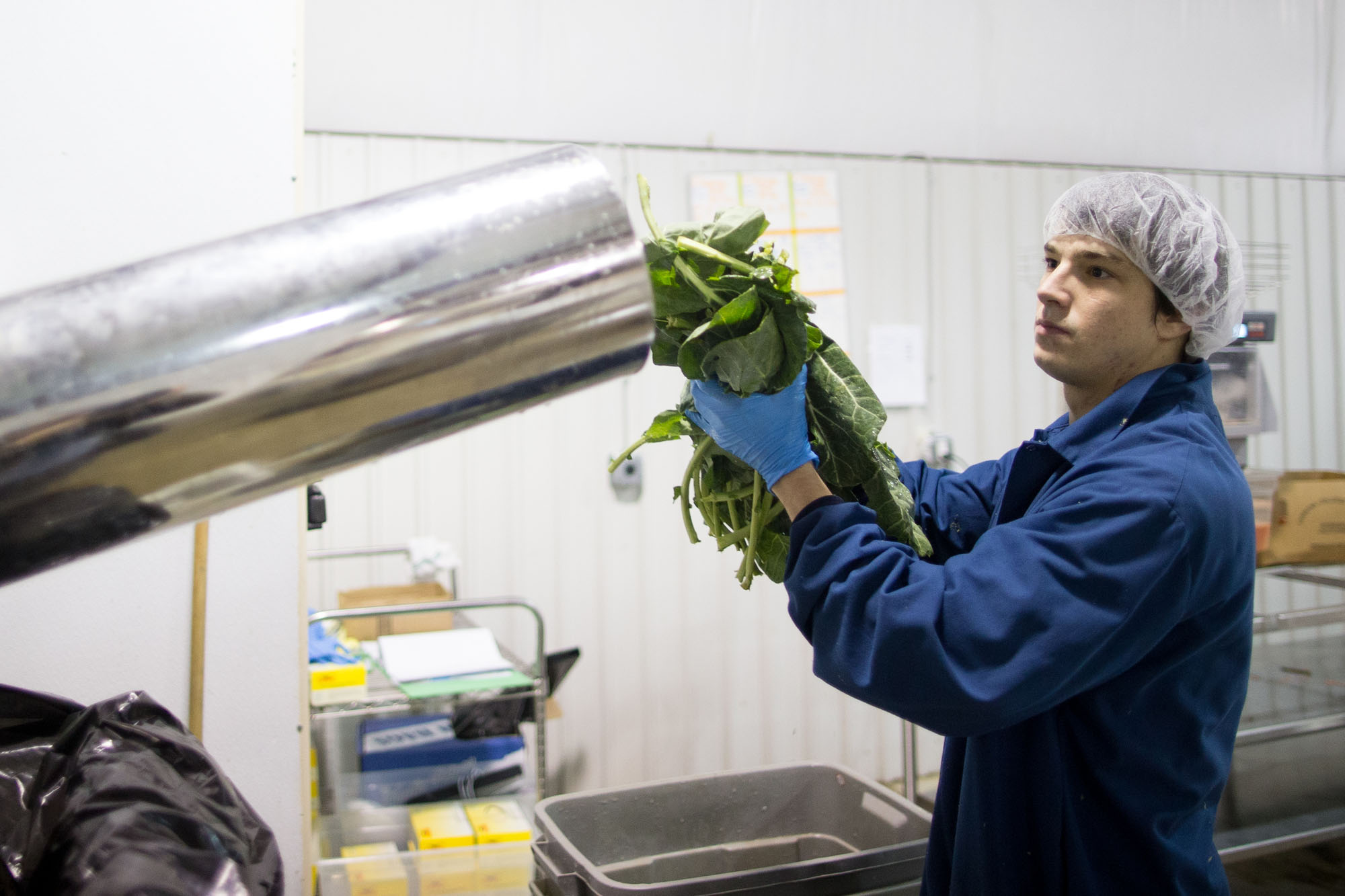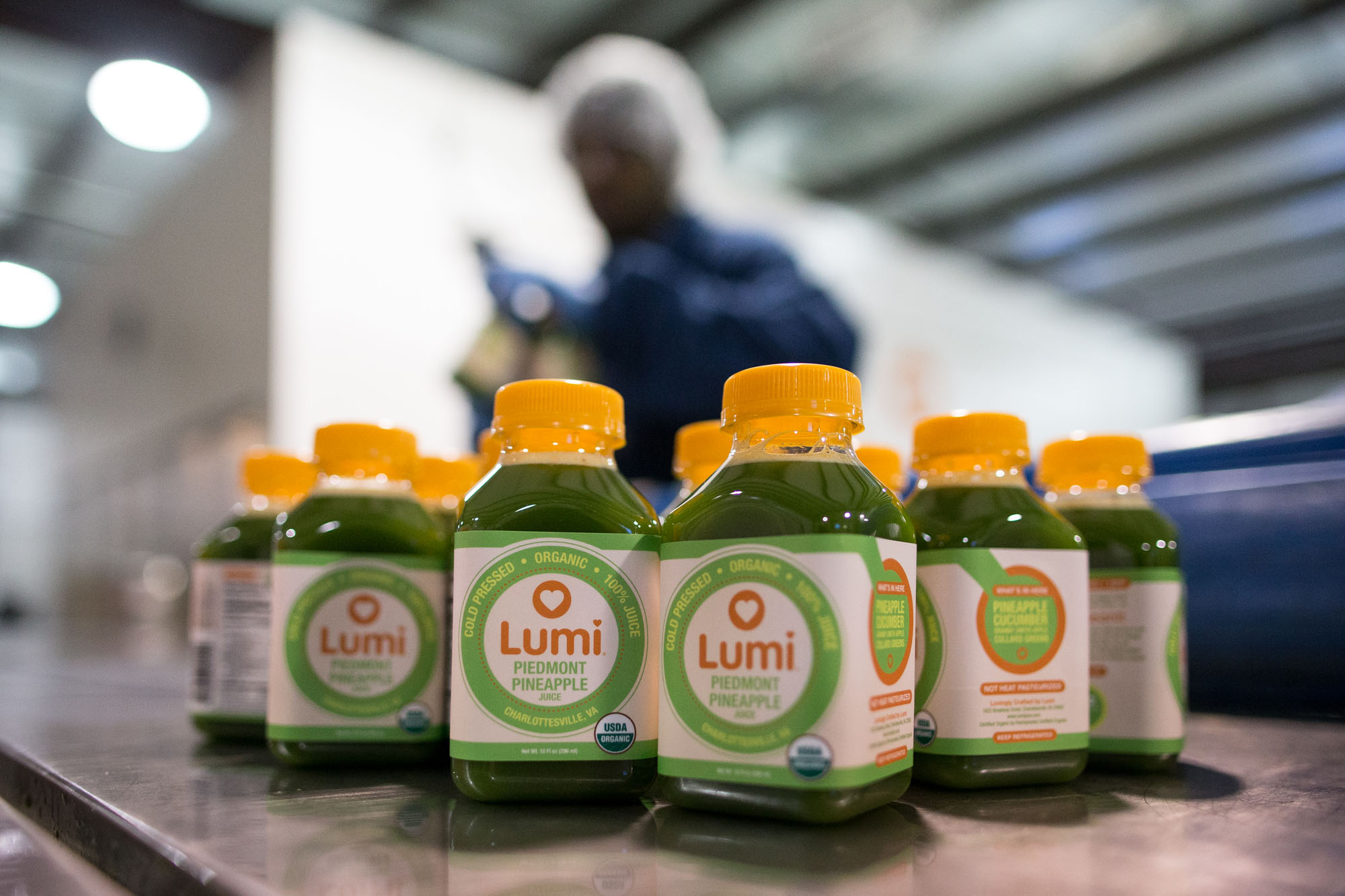 Media Contact
Article Information
April 1, 2015
/content/darden-entrepreneur-hillary-lewis-shaking-juice-business-video