Politics professor Todd Sechser and media studies professor Siva Vaidhyanathan will direct the two newest labs for interdisciplinary research sponsored by the University of Virginia's Democracy Initiative.
Established in 2018 by the College and Graduate School of Arts & Sciences in partnership with UVA's Miller Center to explore contemporary challenges confronting democracies, the initiative announced its selection of lab proposals by Sechser, the Pamela Feinour Edmonds and Franklin S. Edmonds Jr. Discovery Professor of Politics, and Vaidhyanathan, the Robertson Professor of Modern Media Studies and director of the Center for Media and Citizenship.
Secher's "Democratic Statecraft" lab and Vaidhyanathan's "Deliberative Media Initiative" lab join the "Religion, Race and Democracy" and "Corruption Laboratory for Ethics, Accountability and the Rule of Law" projects the Democracy Initiative launched last year. Each of the labs aims to manage a series of interconnected research, teaching and public affairs projects related to their specific themes.
More broadly, the Democracy Initiative is dedicated to the study of how democracies have fared in their efforts to achieve legitimacy, stability, civil equality, accountability, prosperity and resilience in the face of contemporary and past challenges.
Melody Barnes, co-director of the Democracy Initiative, said the lab selection committee reviewed a number of outstanding proposals from interdisciplinary teams featuring faculty from numerous UVA schools and academic departments before selecting Sechser and Vaidhyanathan's projects.
"Ultimately, we selected two new labs well-aligned with the Democracy Initiative's mission – rigorous scholarship and research, enhanced opportunities for students to explore the practice of democracy in and beyond the classroom, and a commitment to engage policymakers, practitioners and the public," Barnes said. 
Social Media's Impact on Democracy
Vaidhyanathan said the Deliberative Media Initiative lab will address one of the central problems facing democracy in the 21st century, as factionalism, amplified by social media, has made democratic governance difficult and has undermined democratic norms and trust in institutions.
"While our current media ecosystem helps motivate like-minded people to find each other and act, it undermines the ability of diverse groups of people to deliberate informatively and dispassionately about issues using a shared body of accepted facts," Vaidhyanathan said. "The lab would address the problem by assessing and analyzing the current state of media and prescribing technologies, practices and ethics that might foster and promote deliberation."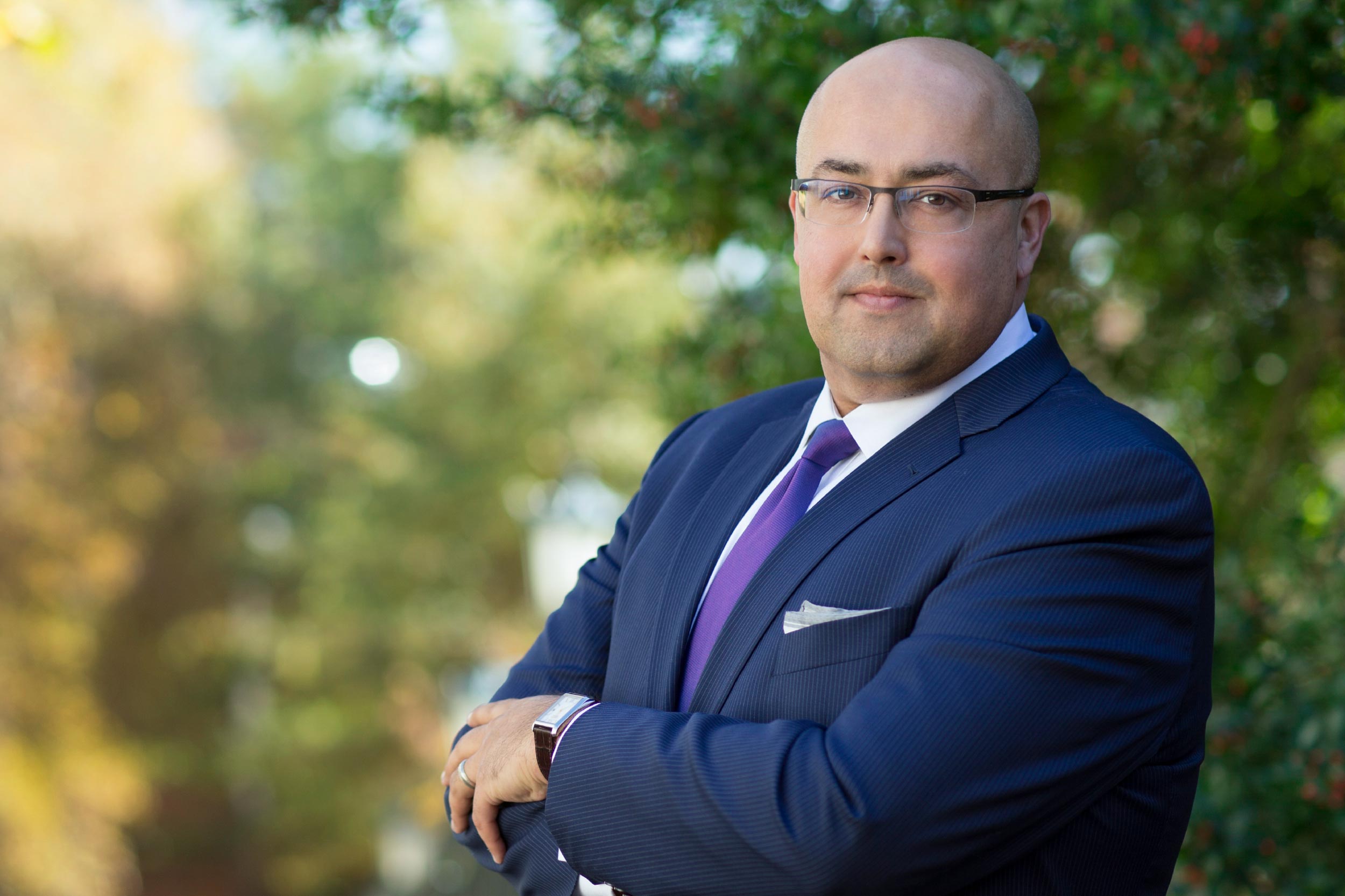 Media studies professor Siva Vaidhyanathan's lab will focus on creating more deliberative platforms in the modern media landscape. (Photo by Dan Addison, University Communications)
The lab's roster of contributors includes Arts & Sciences faculty members from the departments of Media Studies, Politics, Psychology and German Studies, as well as faculty from the Latin American studies and American studies programs, the Batten School of Leadership and Public Policy, the School of Engineering and Applied Science and UVA's Data Science Institute.
In addition to publishing scholarly research and educating students, Vaidhyanathan said the lab will also – as an extension of the Center for Media and Citizenship – produce media products, engage with policymakers and collaborate with an internet company with the intent of developing a model deliberative platform.
"Ultimately, this lab aims to move the global media ecosystem from one pitched to motivate factions to one that fosters deep deliberation among informed citizens," he said. "Fundamentally, this laboratory would push the question from one of analysis to one of imagination: How could we construct a media system that would foster deliberation, and thus democracy?"
Confronting Authoritarianism
Sechser said the Democratic Statecraft lab will enlist nine faculty members from the departments of history, politics and psychology, as well as the Batten School and the School of Law.
"At the end of World War II, the United States began constructing a world order based on the core principles of democratic governance, the rule of law and free trade," said Sechser, who also holds appointments as a Batten School professor and senior fellow at the Miller Center, and whose research interests include coercive diplomacy, emerging technologies, nuclear security and political violence. "But those core principles are increasingly under threat today.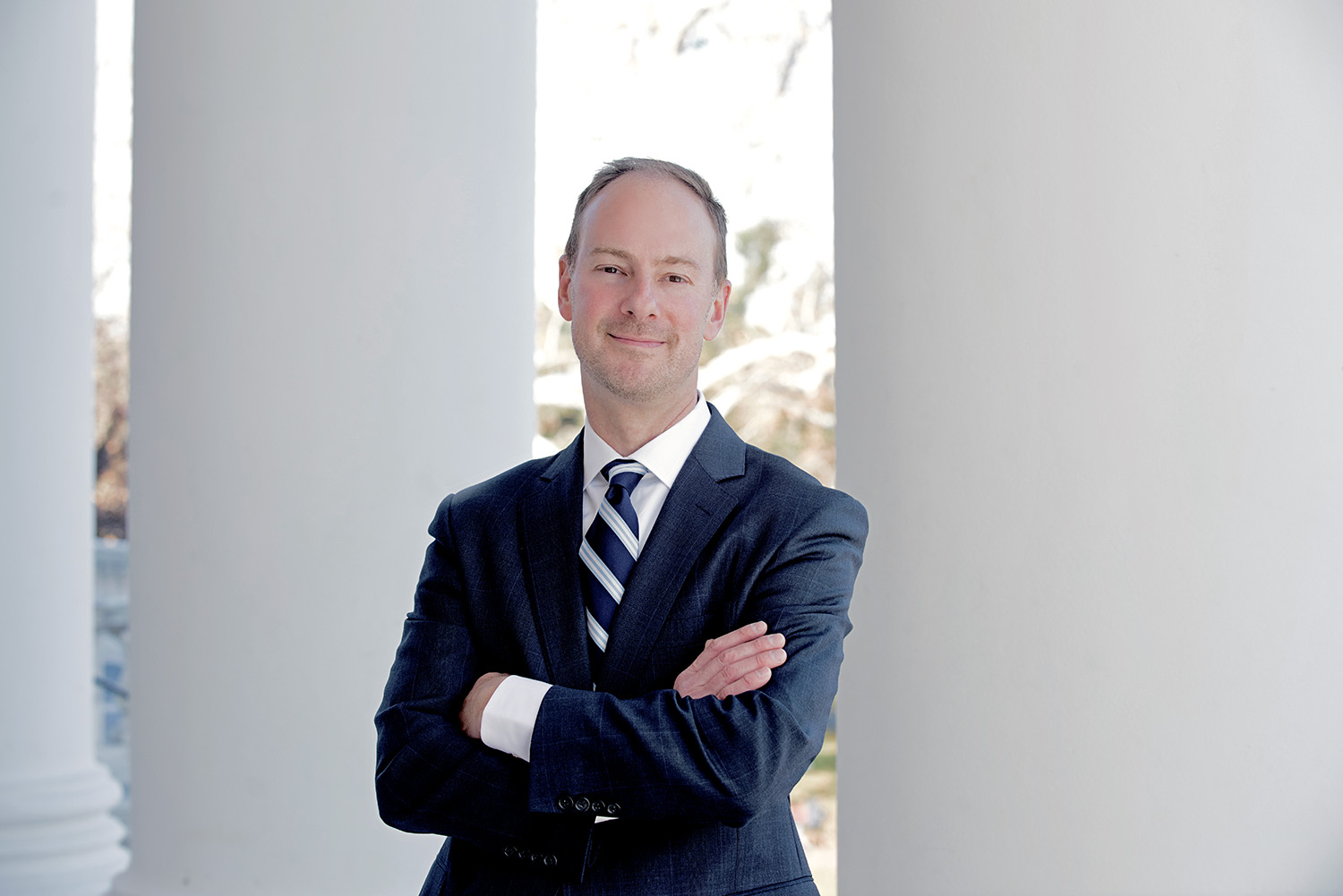 Politics professor Todd Sechser's lab will seek ways to preserve the core principles of democratic governance, the rule of law and free trade. (Contributed photo)
"Russia and China are actively trying to weaken Western democracies, fracture democratic alliances and overturn liberal norms while offering authoritarianism as an alternative model of governance. Around the world, populist leaders are eroding democratic institutions from within. The purpose of the Democratic Statecraft lab is to help map a strategy for meeting the challenge of authoritarianism and safeguarding the institutions that are the foundation of the American-led world order."
Sechser said the Miller Center and the Brookings Institution will serve as institutional partners to the Democratic Statecraft lab, which plans to organize a pair of future symposiums, one geared toward academic scholarship and another geared toward public policy strategies inspired by the scholarship produced by the lab's contributors.
"The lab brings together scholars from across the University to develop effective responses to global threats to democracy," he said. "We are building partnerships outside the University with those in the policy community who are working on these problems. Confronting authoritarianism is the defining challenge of American foreign policy in the 21st century, and we need to prepare now to face that challenge."
Article Information
May 1, 2019
/content/democracy-initiative-launch-two-new-labs