Christopher Joseph
Joseph, who moved into Watson-Webb House on Aug. 18, is a Questbridge Scholar. Questbridge is a national nonprofit that connects high-achieving, low-income students to universities around the country, providing full tuition and fees for students.
He arrived in Charlottesville on a plane from Palm Coast, Florida, on his own. Moving into college with the help of family is stressful in its own right. What could it feel like to make that huge transition on his own?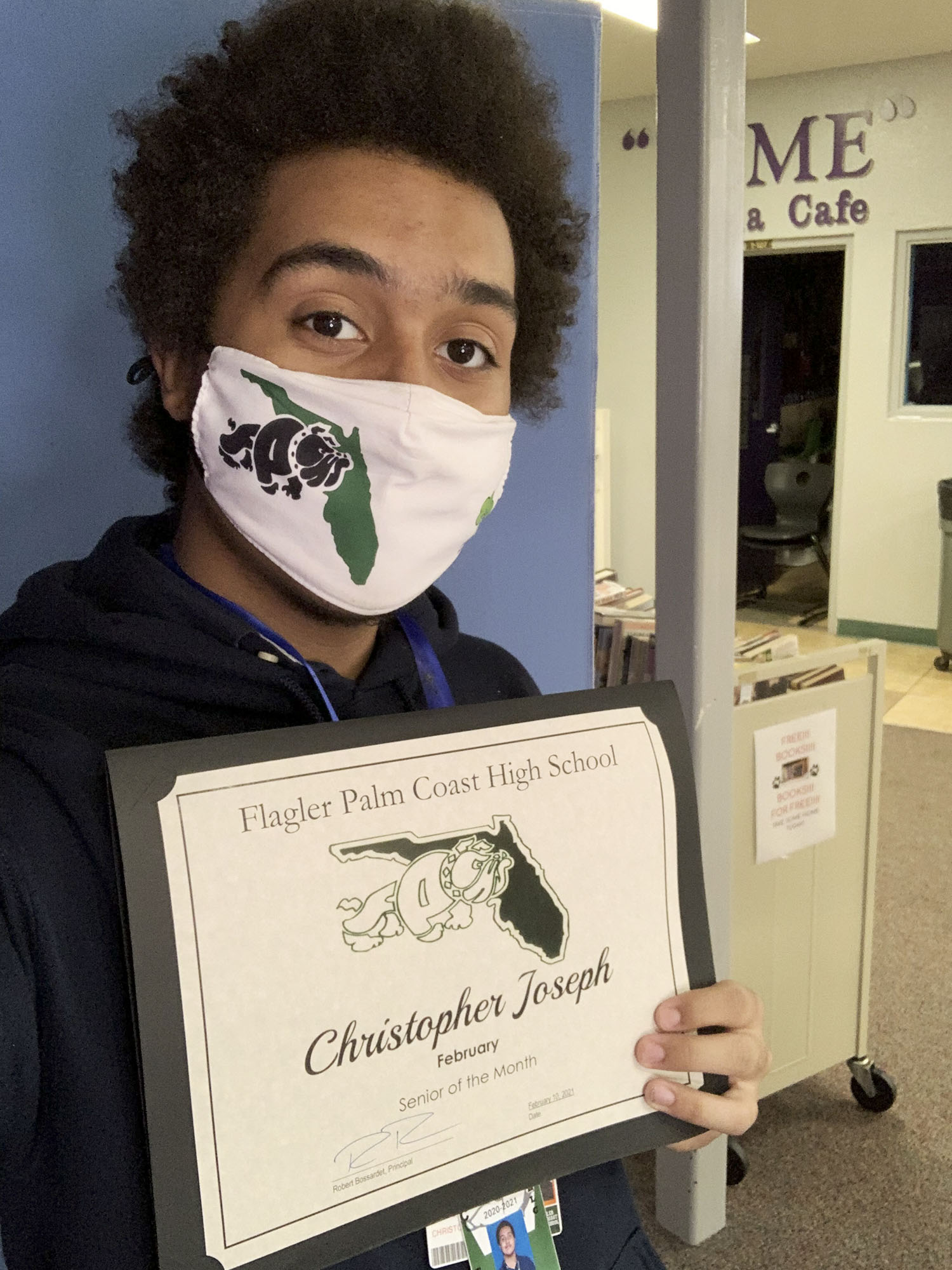 Christopher Joseph is a Questbridge Scholar and hails from Florida. (Contributed photo)
"To be honest, we didn't really discuss it that much, but I didn't want to burden them with 20 hours of driving," he said. "I thought that the plane ticket would be a lot easier and a lot safer, because the longer you are on the road, I feel like, the more likely chance you might get in an accident, rather than being on a plane for a couple hours. And I ultimately, I just wanted to save [my parents] gas money as well."
In addition to his volunteer work as a project leader with Love Engage and Direct, a group that helps connect low-income families with community resources, Joseph was invited to be an ambassador on Patio, a college chat app that has a subgroup for UVA's Class of 2025.
In that role, Joseph started building a community even before arriving on Grounds. His task is to monitor the group chat, which has more than 2,300 members.
"I'm going to stay with the Patio app. Our next phase is to basically branch out to the other classes, like the Class of 2024," he said.
Academically, although not "100% sure," Joseph is looking at delving into engineering.
"I think mainly what I'm looking forward to academically is exploring a lot of new classes," he said. "And we had a joke going around on one of the group chats on the app. I think it was about a class called 'Defense Against the Dark Arts.' I want to try that out sometime."
By the Numbers: Class of 2025
91%
served their communities
90%
listened to someone whose opinions differed from their own
67%
changed their minds about an important issue