At present, little is known about COVID-19's effects on the human body over the longer term, after apparent recovery. But University of Virginia clinicians are seeking answers.
Pulmonary and critical care physician Dr. Alexandra Kadl and Dr. Chintan Ramani, a senior fellow, have set up a post-COVID-19 clinic to track the health and progress of patients who been discharged from the hospital and are recovering from particularly bad cases of the disease. These patients were in the intensive care unit and the majority of them were on mechanical ventilators and under sedation. A few were on high levels of supplemental oxygen.
More than 200 patients have been admitted to UVA Health for COVID-19 since the pandemic came to Virginia. More than half have been ill enough to require intensive care. Since the clinic started, 40 of the patients have been seen in clinic, each at the six-week point after discharge.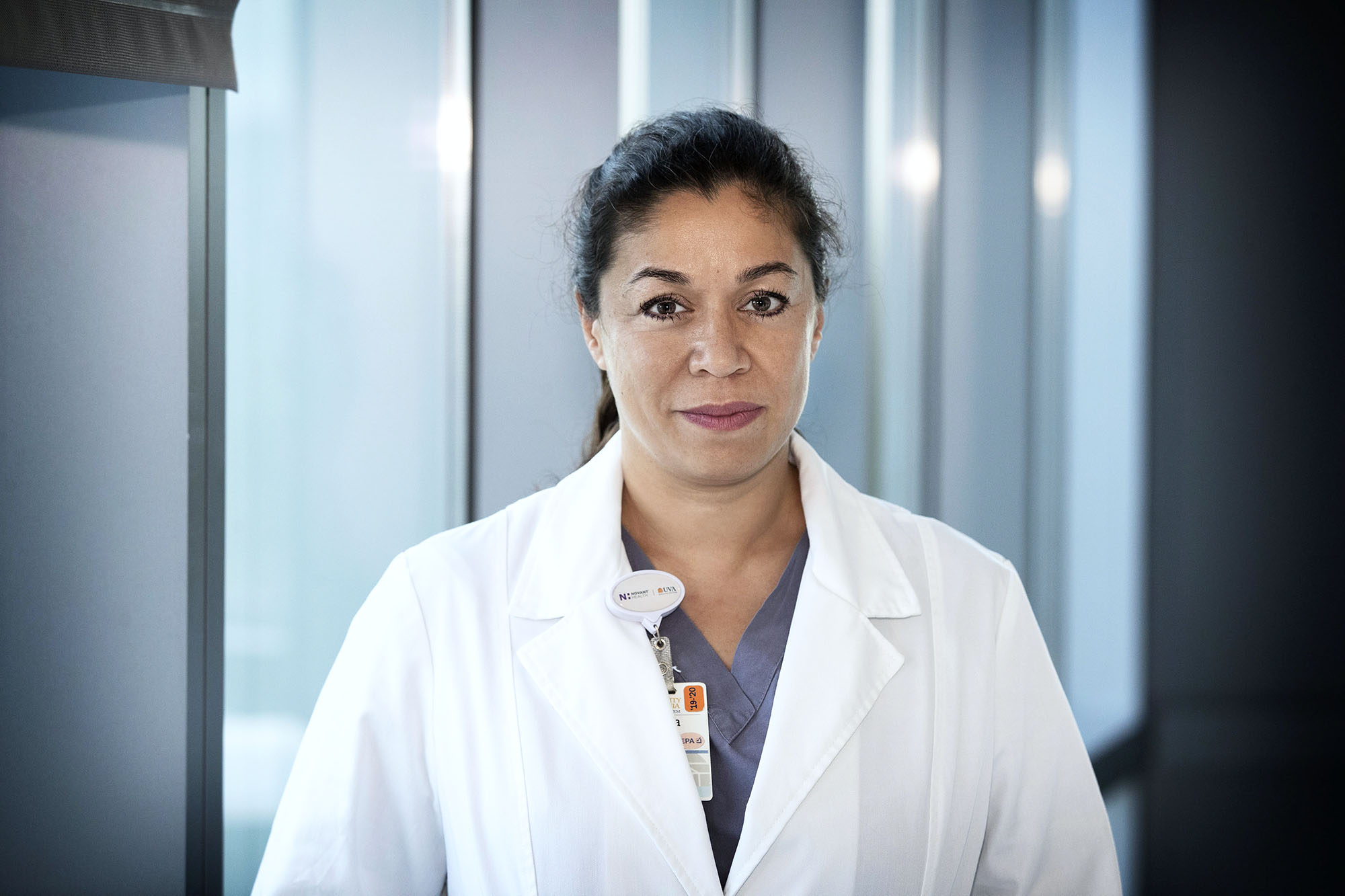 Previous studies of former intensive care patients, particularly flu victims, have found that these patients exhibit a range of lingering health problems, such as impaired lung function, chronic pain, fatigue, depression and cognitive decline. They might also experience memory loss, insomnia and anxiety. These afflictions can affect a person's ability to work and get through the routines of daily life.
So far, the former patients participating in UVA's post-COVID clinic are recovering well and returning to normal life.
"We are performing very comprehensive follow-ups, and our early patients, the ones that came to us in April, May and June, have actually recovered very well, despite having been critically ill," Kadl said. "All but one have been back to their usual daily activities, and none are on supplemental oxygen. We have only seen minimal impairment in cognitive function, and no patients show signs of post-traumatic stress syndrome."
Kadl said UVA Health was never overrun with patients during the first surge of COVID-19 like hospitals in some large cities, such as New York.
"We've been able to take good care of our patients, providing individual care," she said. "We have a well-running system in our intensive care unit. We have a very tight team of doctors, nurses and respiratory therapists who've been focused on our patients with all the needed resources. I hope and think that the excellent care our patients have received during hospitalization is a big part of the reason they've recovered so well."
She also attributes the good results to the fact that Charlottesville, a small city, experienced its COVID-19 surge later than some of the nation's large cities.
"We had early social distancing and masking in place here – the public really stepped up – and that helped reduce our caseload so we could provide individual care and not get overwhelmed," she said.
Kadl said Ramani has arranged for study participants to return to the hospital for pulmonary function tests and overall health evaluations six weeks after discharge. Many of these former UVA Health ICU patients travel to Charlottesville from homes in Northern Virginia and other areas of the state. Some are further participating in clinical studies after their post-COVID clinic visit.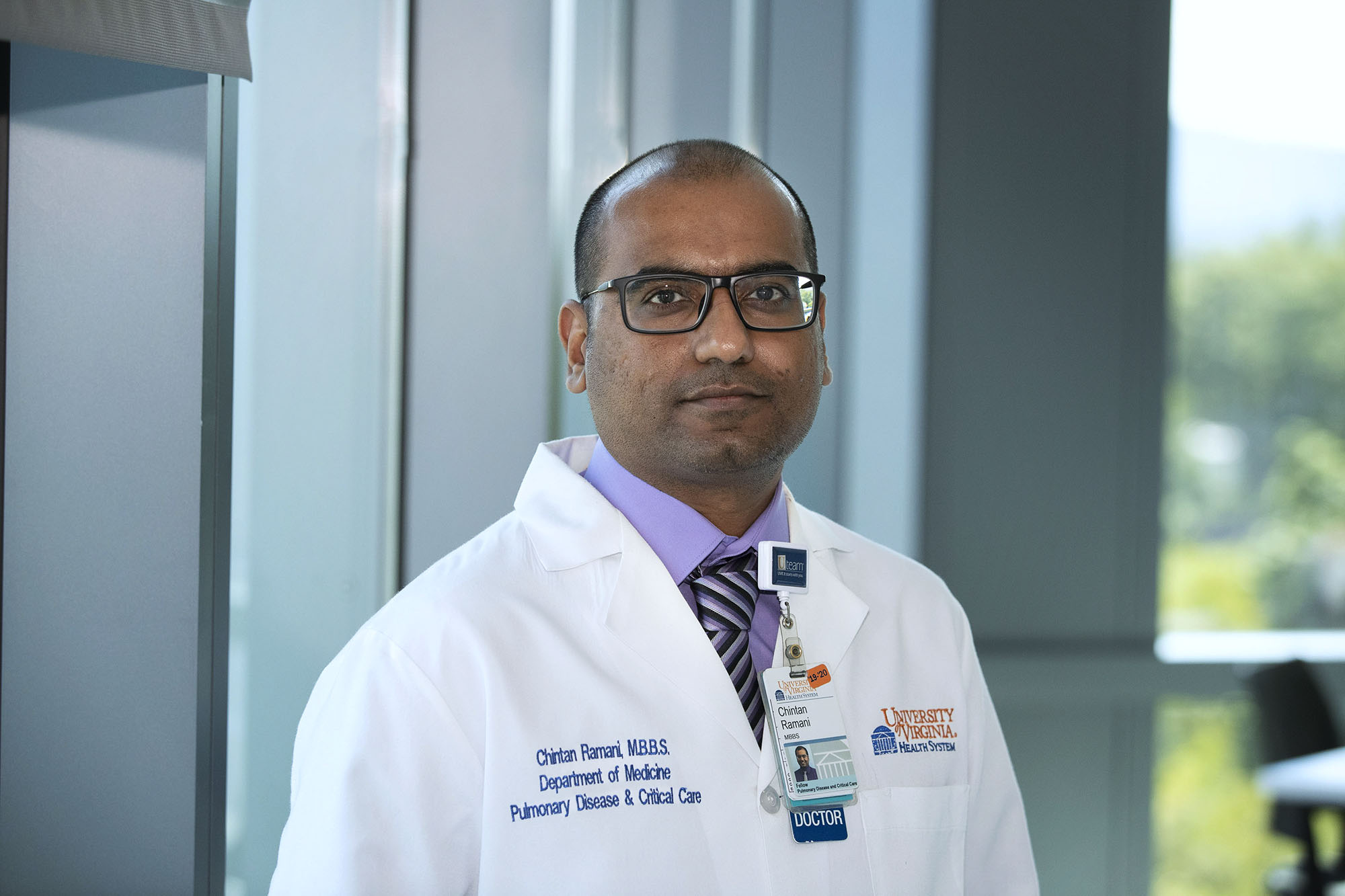 "Other studies of patients discharged from ICUs have sometimes found it difficult to sustain participation for various reasons," Kadl said. "But we're finding that COVID patients are a very unique population, in that they are very willing to participate, and even travel back to Charlottesville. Dr. Ramani, and our clinical staff, really took ownership of this project and have been calling the patients so they come back for evaluation. We've had excellent turnout as a result of this group effort."
Despite recently declining case counts in many areas of the country, COVID-19 is still very much around, Kadl said, and it affects young people.
"We have had several patients between their 20s and 40s who have become severely ill with this disease," she said. "Many of our patients have no previous medical history; the only problem may be that they are obese, which seems to be risk factor. But just because somebody is young or hasn't had health problems, doesn't mean they are necessarily protected from severe COVID-19."
She said physical distancing and masking remain important mitigation measures.
"We are still seeing new cases, and so it's important that we all do our part in reducing the spread of this infection so we can return to normal as soon as possible," she said.
Kadl and her team have published their findings on UVA Health's first 29 critically ill COVID survivors in Chest, a leading pulmonary critical care journal.
Article Information
August 31, 2020
/content/early-follow-shows-uva-patients-recovering-well-covid-19