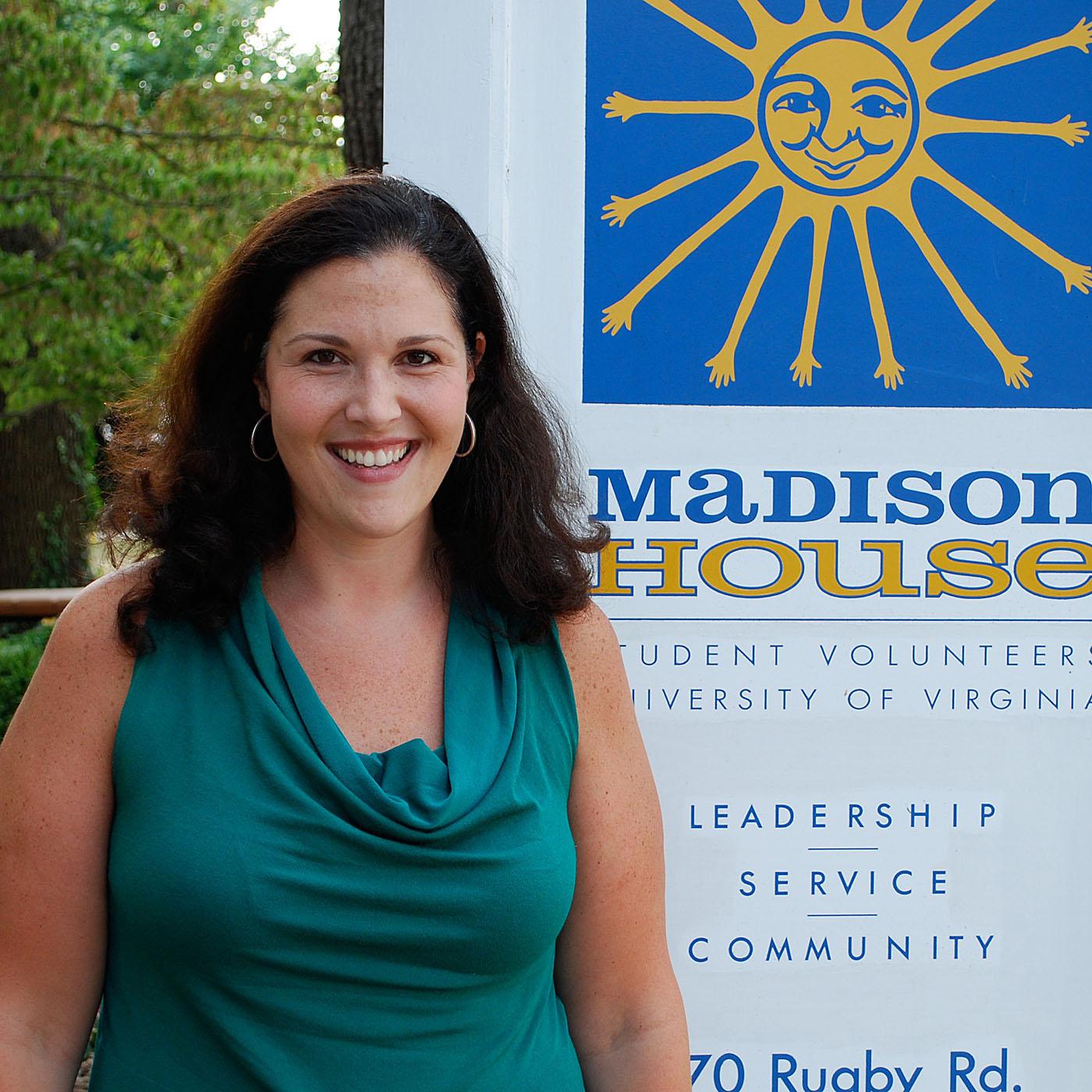 February 25, 2010 — Madison House, the student volunteer center at the University of Virginia, has announced the appointment of Elizabeth Bass as its executive director.
Bass has been on staff at Madison House since the summer of 2003. She has served as the associate director in charge of programs and, since last year, as the interim executive director.
"Elizabeth Bass offers an amazing combination of dedication, energy and experience and was clearly superior to the other candidates evaluated in our national search process," said Ryan Vaughan, co-chair of the Madison House Board of Directors. "We look forward to working closely with her and the rest of the staff as we continue our 40-year history of developing student leaders through service to the community."
Bass has a long history with Madison House. While a U.Va. student, she served as a day care volunteer, student program director and co-chair of the board.  She was a founding member of the Madison House Alumni Council, an organization dedicated to supporting and strengthening the tradition of service at Madison House through alumni involvement.
She served as the volunteer coordinator of the Shelter for Help in Emergency before returning to Madison House as a staff member.
"It is truly an honor to serve this organization in a new capacity. Madison House, and all of its students, staff, board and community partners mean so much to me, and I look forward to building our future together," Bass said.
"Elizabeth is well loved by all the students who have the privilege of working with her," said Sarah Elaine Hart, head program director for the Madison House Day Care Program and president of the Class of 2010. "She is deeply respected as a leader and appreciated as a professional who takes the time to foster strong personal ties and positive working relationships with staff and students alike."
Bass earned a bachelor's degree in sociology in 1999 from U.Va.'s College of Arts & Sciences and a master's in social work from Virginia Commonwealth University in 2003.
While a graduate student at VCU, she interned with Communities in Schools in Richmond and the Richmond Behavioral Health Authority. During the summer of 2002, she worked as a fellow in the Department of Planning and Budget, Health and Human Services as a part of the Governor's Fellows Program.
Bass has served in several roles on the U.Va. Young Alumni Council. Each summer, she volunteers as a counselor with Special Love, a camp for children with cancer.
Madison House, which is celebrating its 40th anniversary this year, is one of the largest organizations of its kind in the nation. Each week, more than 3,000 students volunteer their time and energy to improve the community and themselves by providing companionship to senior citizens and hospital patients, tutoring children in schools, building houses in low-income neighborhoods and much more.


— By Anne Bromley