University of Virginia alumni Bradford and Bryan Manning knew they were going on "The Ellen DeGeneres Show" on Wednesday, but they did not know exactly what the host had in store for them.
The brothers, who live with a degenerative eye disease called Stargardt disease, launched their clothing company, "Two Blind Brothers," this summer to raise funds for blindness research and new gene and stem cell therapies that could slow or even reverse vision loss. Neither brother takes a salary from the company, relying on income from their day jobs in New York City.
"Instead of letting their diagnosis set them back, it became their mission to help others," DeGeneres told her audience before welcoming the brothers onstage.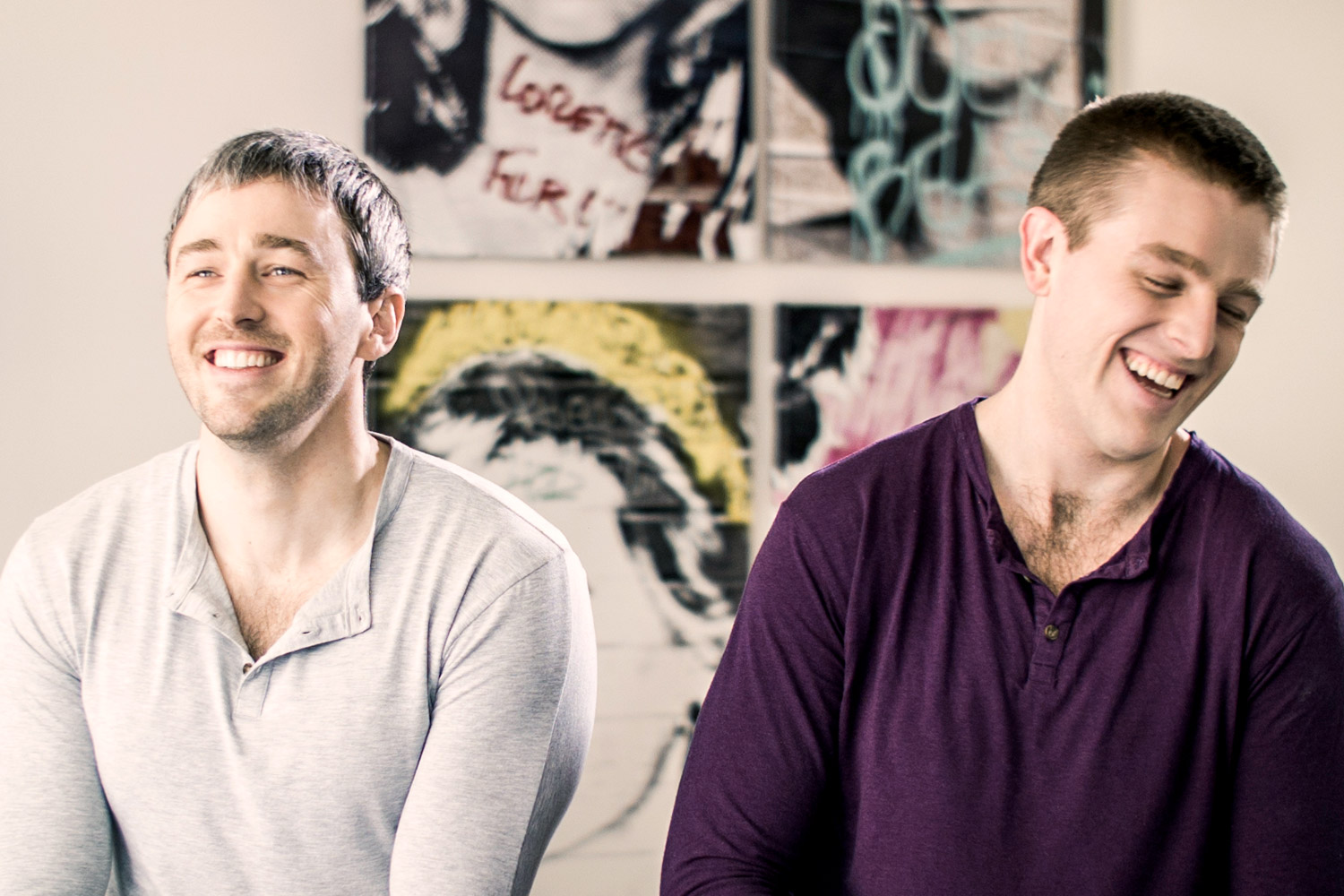 "It was very surreal," Bradford Manning said of taking the stage with DeGeneres. "In awarding Ellen the Medal of Freedom, President Obama remarked that Ellen makes you laugh at something, rather than someone. We really admired that. Learning how to laugh at yourself and have a sense of humor is very important for anyone going through unique challenges."
DeGeneres, who regularly spotlights charitable causes on her show, questioned the Mannings about their disease and their company, which sells casual shirts in long and short-sleeved styles. Near the end of the segment, she informed the brothers that she would like to buy a shirt and jokingly brought out a giant checkbook. In it, there was a check for $30,000 from DeGeneres and publishing company Shutterfly.
Everyone in the audience received a shirt, and the Mannings walked off the stage knowing that they can now do even more to spur the research that could change their lives and the lives of millions around the globe.
"We are overwhelmingly grateful," Bradford Manning said. Most of the money, he said, will go directly to the research programs that the company supports, perhaps with some reserved for future marketing campaigns or other efforts to raise awareness and funding for promising new research.
Read more about the Manning brothers and the story behind their company in UVA Today's previous article, "Two Blind Brothers, One Bold Vision."
Media Contact
Article Information
January 5, 2017
/content/ellen-degeneres-had-big-surprise-uvas-two-blind-brothers