Anybody who's ever run, at either a competitive or recreational level, knows that the mental challenges of exercise are sometimes far greater than the physical ones.
That's just one reason why Emma Myer, a second-year University of Virginia student who is a member of the track and field and cross country teams, was intrigued by the opportunity to take part in the Citizen Leaders and Sports Ethics Community Impact Fellowship, a new leadership program for student-athletes started by UVA Athletics and UVA's Contemplative Sciences Center.
Myer was joined in the 12-month fellowship, which started last spring, by Madeleine Boylston, a second-year student on the volleyball team; Morgan Murphy, a second-year on the softball team; and Quentin Matsui, a second-year on the lacrosse team.
Fellows identify a specific, pressing challenge to the well-being or flourishing of their teammates or the larger community of student-athletes at UVA, then spend their fellowship year designing and implementing programs to overcome those challenges with evidence-based tools, such as mindfulness meditation and other contemplative practices.
The fellowship aims to empower student-athletes to address unique issues they face – particularly the strain of balancing competitive sports pressures with academic responsibilities and social and emotional well-being.
"Our goal is to propel them toward their own interests, their own values, their own life goals," said Heather Downs, director of academics at UVA Athletics. "We're integrating a lot more reflective experiences so that students can really dig deep and figure out more about themselves. Student wellness is the motivating factor for everything we're doing."
Leslie Hubbard, the Contemplative Sciences Center's program director for student engagement and contemplative instruction, said the fellowship is designed as an opportunity for student-athletes to become community leaders.
"It allows them the chance to develop the knowledge and long-term skills to pursue more engaged, healthy, values-driven and successful personal, professional and civic lives, at UVA and beyond," she said.
Here's a look at what Myer, Boylston and Murphy have been working on since the program's inception.
Emma Myer
The Challenge: "The specific challenge that I identified and wanted to work on was mental strength. Mental strength within an endurance sport is probably just as important as, if not more important than, an athlete's physical capabilities. Mental strength is something that is hard to practice and make better, so my goal is to provide resources and helpful skills in order to strengthen my teammates' mental strength capacity." 
The Plan: "My plan for informing my fellow teammates about mental strength and what they can do to build their strength is through a blog. I have been uploading blog posts every two weeks with stories, information or helpful tips to increase mental strength, on and off the track.
"When I was chosen for this fellowship, the coronavirus pandemic had not yet hit our country, so I didn't originally plan to incorporate it, but I have included, and plan to include, more posts about time management, stress and handling the coronavirus pandemic as a student-athlete.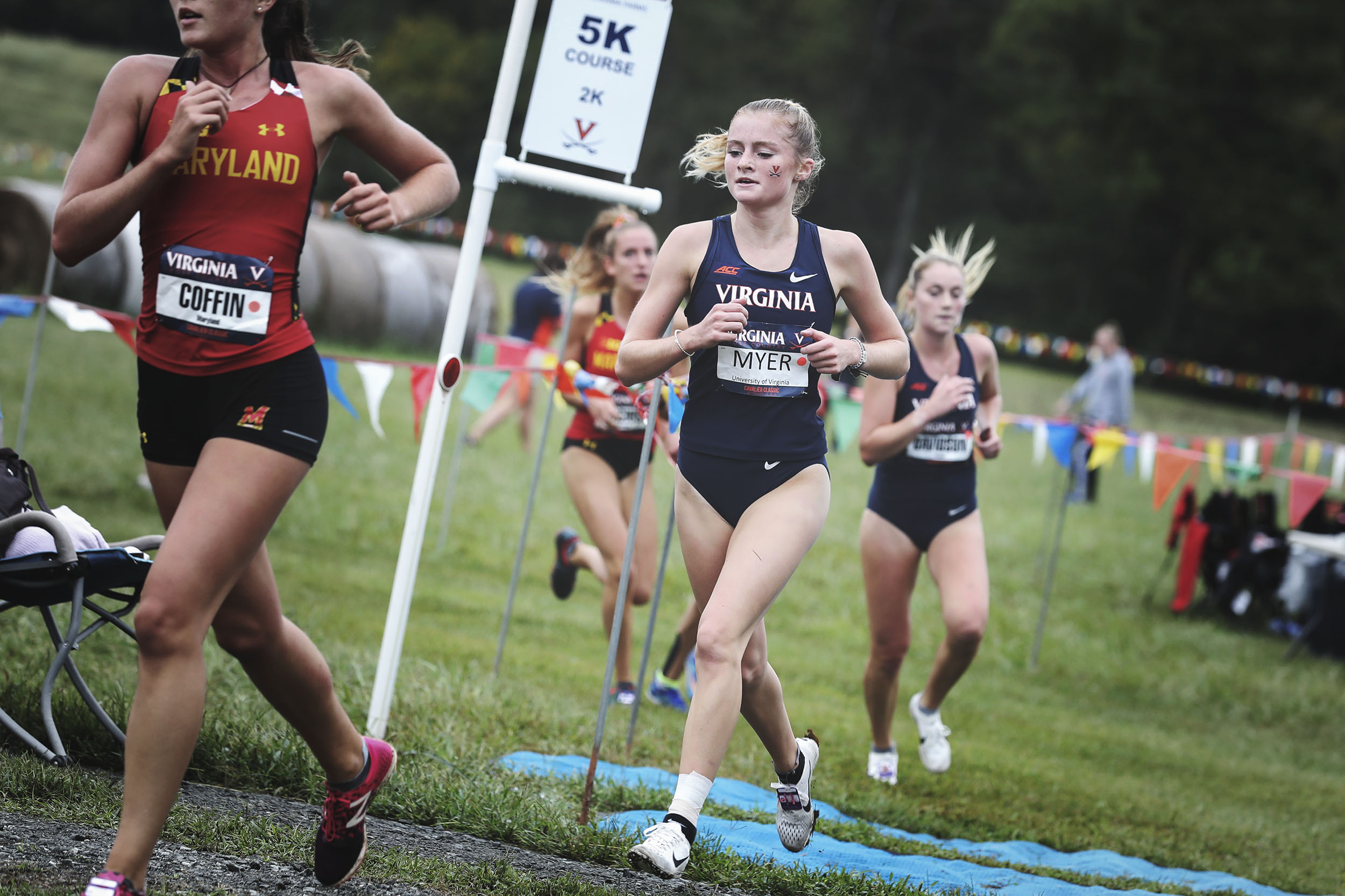 Emma Myer, a second-year student who is a member of the track and cross country teams, says she has learned what mindfulness meditation can do for a runner. (UVA Athletics photo)
"I have uploaded a post about mindfulness meditation and its benefits to running on my blog. Most people don't know what mindfulness is in-depth and its true benefits, so I tried to inform my teammates on a basic level and educate them on how it can help them in practice and while competing." 
The Takeaways: "In surveys, I plan to ask my teammates if they use the practices I've taught them, and if they have, has it helped them? I will also assess if they are more knowledgeable about mental strength itself and how much power it has over your performance.
"Overall, my fellowship experience has been great. I've had the chance to get to know Leslie Hubbard more and learn important information from her. I look forward to continuing this journey. 
"Although my job in this fellowship is to teach and implement tactics for my teammates to use, I've also learned so much by doing research and finding out what mindfulness meditation can really do for a runner." 
Morgan Murphy
The Challenge: "The challenge I decided to focus on was the lack of connection between athletes and the larger community. I think athletes miss out on connections with a bigger purpose and sense of community due to chaotic schedules and a lot of stress. I really wanted to find a way for UVA's athletes to come together and work toward a bigger purpose or goal." 
The Plan: "I decided to partner with UVA's Team Impact, which is a national organization that works with college athletics to provide children with chronic or life-threatening illness a support system, to create an event. This event will allow each team and their Team Impact matches to connect with one another and other teams.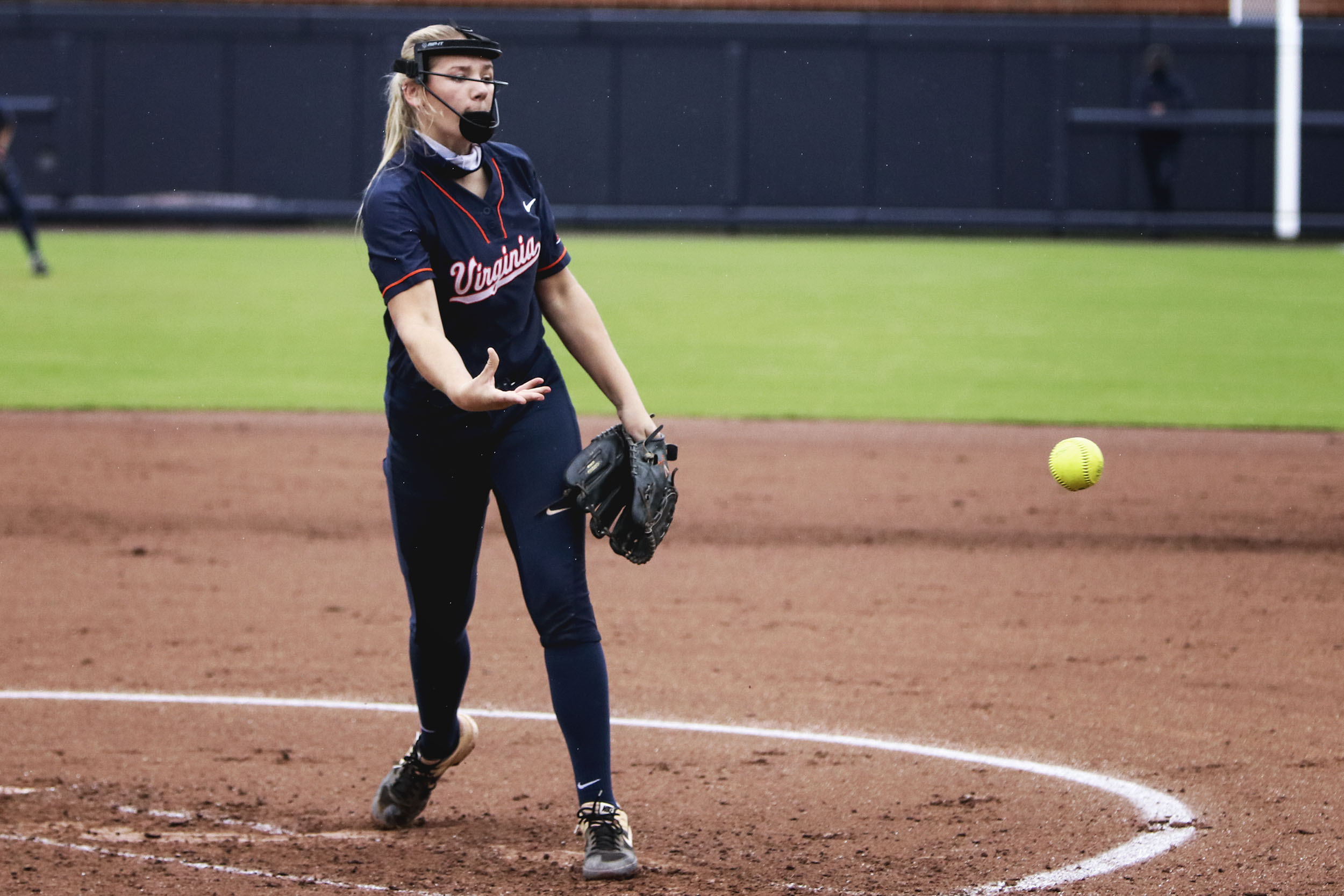 Morgan Murphy, a second-year student on the softball team, says the fellowship has pushed her to become a better leader. (UVA Athletics photo)
"While we are not using meditation or mindfulness techniques in my fellowship, we are focusing on connection. Connection is important to stay healthy and lead a purposeful life, and it is a prominent dimension to the contemplative sciences."  
The Takeaways:
"We are still in the planning process of how we will measure the effectiveness of the project. We are hoping to use surveys to determine whether or not those who participated felt that they were connecting to a larger community and better connected to UVA's athletic community.
"I have really loved my experience working on this fellowship so far. My adviser, Leslie Hubbard, has been great to work with, and this fellowship has really pushed me out of my comfort zone. 
"This fellowship has really pushed me to become a better leader and organizer. Due to COVID-19, our plan had to be adjusted constantly and we had to adapt very quickly because of different circumstances. We faced many obstacles in the planning stages and we had to be very flexible and inventive to work around a lot of restrictions. I had to learn to think out of the box." 
Madeleine Boylston
The Challenge: "When I first started this project, my team was facing a lot of injuries. There was just injury after injury, and it's hard to keep the performance at a high rate when players are going in and out. So the 'pressing challenge' that I focused on was the how to keep team chemistry when the team and players on the court are continuously changing. How do we keep our team chemistry/groove/mojo through adversity?" 
The Plan: "My project focuses on team chemistry. It is about improving the relationships on the team, on and off the court, because I strongly believe that off the court is just as important as on the court.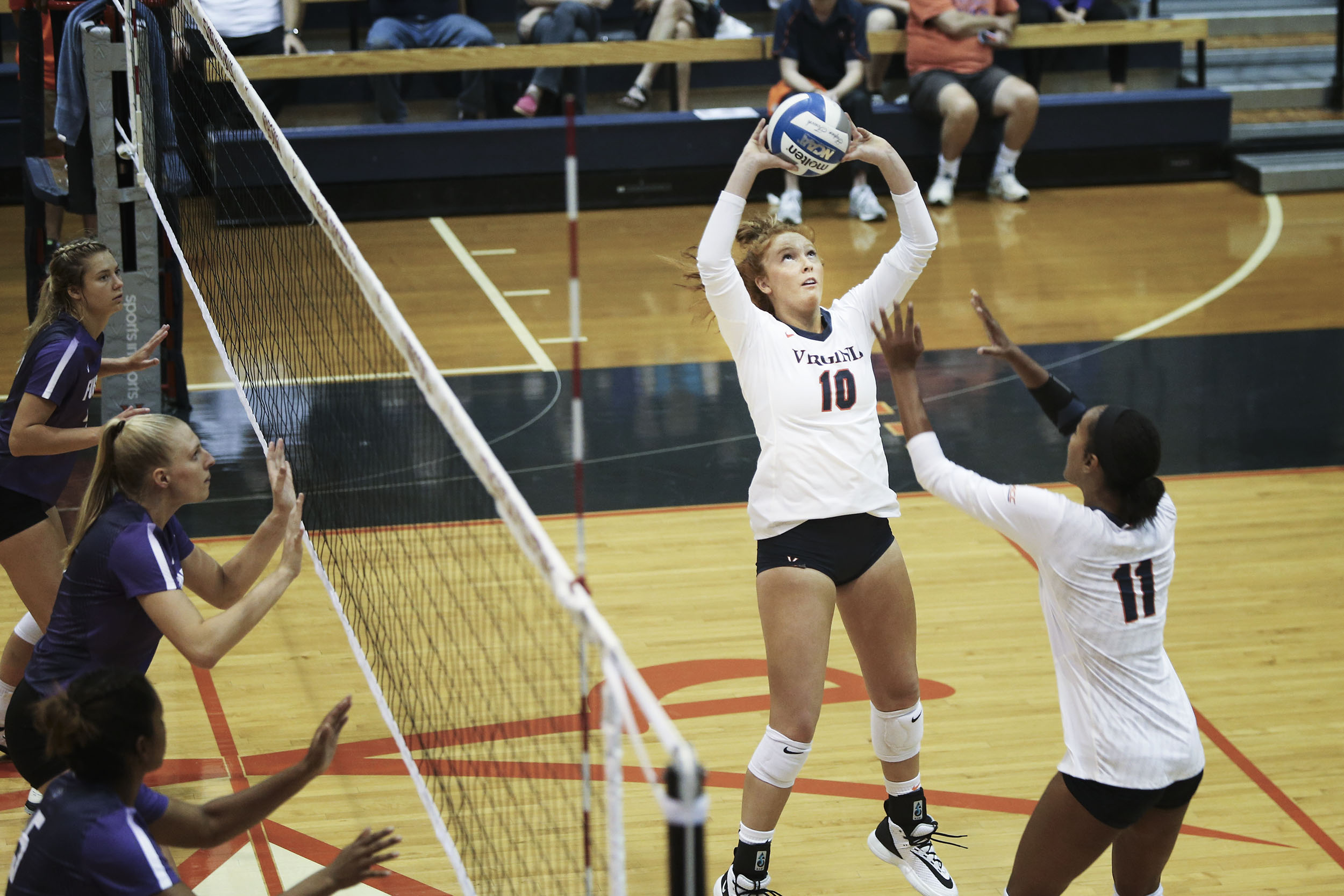 Madeleine Boylston, a second-year student who plays volleyball, focused on team chemistry for her project. (UVA Athletics photo)
"I am using the platform Flipgrid, where the team can individually send in video responses to questions another member asks. For example, 'What do you hate people saying to you when you make a mistake?' or 'What type of practice do you thrive in? Serious or light-hearted?'
"Questions like those to get to know each other better. In the ideal world, we would be doing these small team-building activities together, but with everything going on I had to change the project a little bit." 
The Takeaways:
"I think this project highlights the importance of the mind when it comes to sports. Our mental game is a HUGE factor to our performance and playing such a team sport like volleyball, it is so important to find the trust and vulnerability and other aspects of wellbeing with each other that the contemplative sciences explores. 
"The fellowship experience has been so fun. Leslie is amazing and so supportive and helpful with coming up with ideas and being creative during this time. It's not that easy to do this during the circumstances, but I think Leslie, the other fellows and I have adapted pretty well."
Article Information
October 23, 2020
/content/empowering-student-athletes-heart-exciting-new-fellowship