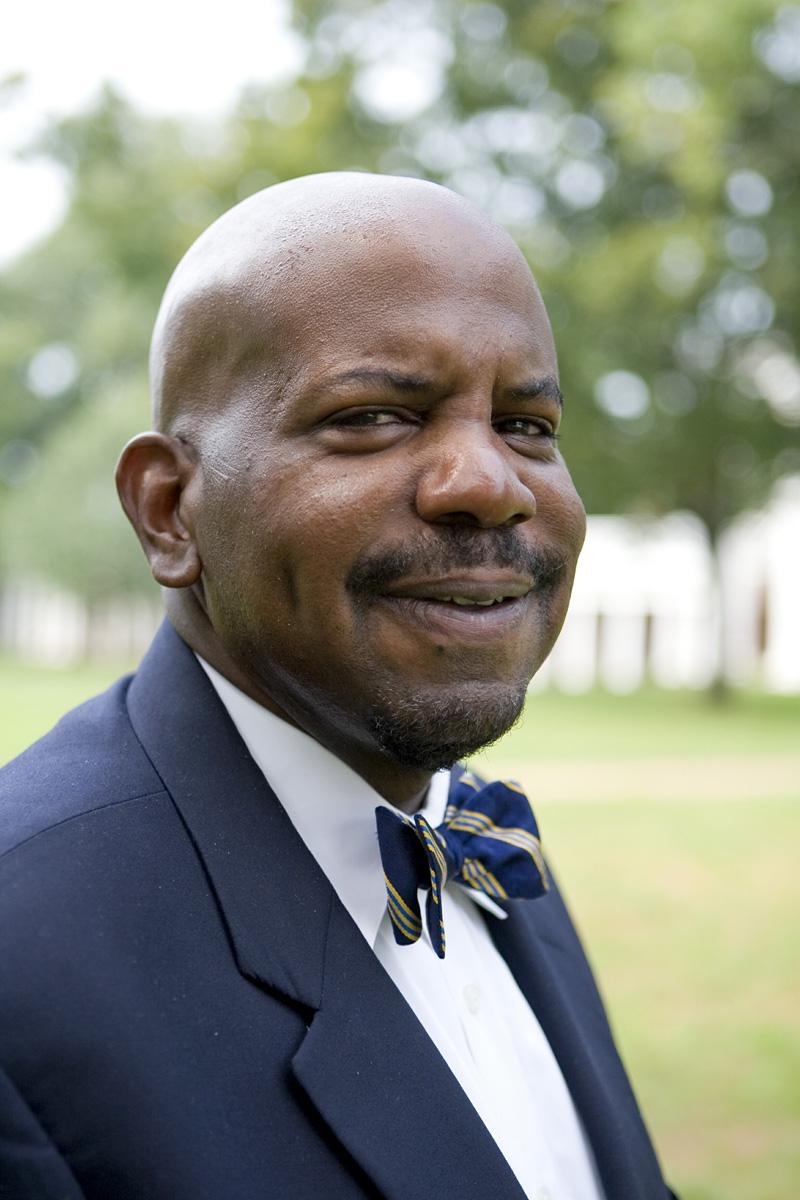 Sept. 28, 2007 — Dr. Cato Laurencin, University Professor, Lillian T. Pratt Professor and chairman of the University of Virginia Department of Orthopaedic Surgery and professor of biomedical engineering and chemical engineering in the School of Engineering and Applied Science, has been named the first winner of a new award that honors the first African-American to receive an undergraduate degree from U.Va.
Dr. Laurencin received the Robert A. Bland Award in Engineering and Applied Science on Friday (Sept. 28) at a dinner for the Thornton Society, the leadership giving society of the engineering school. in U.Va.'s School of Engineering and Applied Science.
The Bland Award recognizes extraordinary contribution to the field of engineering and applied science by an African-American Engineering School student, faculty member or
graduate, or by any Engineering School student, faculty member or graduate whose contribution to the field is of particular significance to African-Americans.
This award is given in honor of the personal challenges and accomplishments of Bland, who received his degree in engineering from the University in 1959. Bland was one of three African-American students who entered in the fall of 1955, but the other two left before graduating.
After his graduation, Bland became an engineer at the Naval Weapons Center in Corona, Calif. and rose through the ranks, eventually serving as department manager of the Missile and Launching Systems Department in the Naval Surface Weapons Systems Engineering Station. There he supervised more than 300 engineers, technicians and support personnel. He also earned a master's degree in psychology and a doctorate in education and worked as an instructor at Oxnard College and Ventura College for 14 years.
In presenting the award to Dr. Laurencin, George Cahen, professor of material science and associate vice president of the Virginia Engineering Foundation, cited Dr. Laurencin's mentorship of junior faculty and said "his record of contributions to the field of engineering and his inspiration of scores of African-American and other students and faculty is truly extraordinary."
Added Cahen: "To many of his African-American mentees, Dr. Laurencin has provided the first tangible example of achievement in the science and engineering arena by an African-American and this has resulted in a cadre of African-American clinicians, engineers, and researchers who themselves are determined to follow in his example of achievement and success."
Board-certified in orthopedic surgery, Dr. Laurencin is a fellow of both the American College of Surgeons and the American Academy of Orthopedic Surgeons. He has lectured throughout the world in the areas of shoulder surgery and biomaterials science as an American, British and Canadian Traveling Fellow, and has been an instructor in shoulder surgery at the American Academy of Orthopedic Surgery's Orthopedic Learning Center.
Dr. Laurencin's research interests are in the areas of biomaterials, tissue engineering, drug delivery and nanotechnology. He received the Presidential Faculty Fellowship Award from President Clinton in recognition of his research work involving biodegradable polymers.
Dr. Laurencin is a fellow of the American Institute for Medical and Biological Engineering, and an international fellow in Biomaterials Science and Engineering. He has received the William Grimes Award for Excellence in Chemical Engineering from the American Institute of Chemical Engineers and the Leadership in Technology Award from the New Millennium Foundation. He also has been elected as a member of the prestigious Institute of Medicine of the National Academy of Sciences for his professional achievement and commitment to service.
Dr. Laurencin earned his B.S.E. in chemical engineering from Princeton University; his Ph.D. in biochemical engineering/biotechnology from the Massachusetts Institute of Technology, where he was a Hugh Hampton Young Scholar; and his M.D. from the Harvard Medical School, where he graduated magna cum laude.