With the sweep of a pen late last month, Gov. Ralph Northam signed new legislation that abolished the death penalty in Virginia.
"There is no place for the death penalty in this state, in the South or in this country," Northam proclaimed after touring the former execution chamber at the Greenville Correctional Center.
From his office at the University of Virginia School of Law, professor Richard Bonnie added a "good riddance." Not long after he graduated from UVA Law in 1969, Bonnie was at the vanguard of a movement of young attorneys who spent decades building the case against the death penalty in the Old Dominion.
Bonnie represented, pro bono, four of the first five prisoners to sit on Virginia's "new" death row after the Supreme Court reinstated the death penalty in 1976.
"I was practically just out of law school," he said. "It was an opportunity to be helpful and put my ideas to work, but it was also kind of intimidating."
Virginia historically led the nation in executions. But after Furman v. Georgia raised doubts about the constitutionality of the practice in 1972, the U.S. Supreme Court declared a moratorium throughout the country, inviting states to revise their laws to avoid a capricious or discriminatory outcome.
In response to the state revisions, including in Virginia, a new subspecialty of criminal law took shape focusing on death penalty litigation. Bonnie, currently the Harrison Foundation Professor of Medicine and Law and director of the Institute of Law, Psychiatry and Public Policy at UVA, suddenly became recognized as a leading expert, which is why he took on death row cases after the trial attorneys completed their direct appeals.
He hadn't aspired to be a capital defense advocate. His only prior litigation experience was supervising an appellate litigation clinic at the Law School, from 1969 to 1970, before briefly serving in the military in Washington. His scholarship in capital post-conviction litigation developed after he returned to the Law School in 1973. It was then that he began a collaboration with professors Peter Low and John C. Jeffries Jr. on the casebook "Criminal Law," which has been in publication for 45 years.
"There are two types of professors who teach criminal law," Low told him. "Those who are really interested in the insanity defense and the death penalty, and others who aren't so interested."
Bonnie added, "He wasn't that interested in it, but of course I was."
Bonnie's scholarship would provide casebook material on the developing death penalty jurisprudence. His research also helped establish a pathbreaking law and psychiatry program in the schools of Law and Medicine. This early effort included the Forensic Psychiatry Clinic, which conducted forensic evaluations of the early wave of capital defendants under Virginia's new capital sentencing statute. The law took effect in July 1977, a year after the Supreme Court reinstated the death penalty. Professor and 1977 Law School alumna Elizabeth Scott directed the clinic.
The new capital sentencing statute embraced a form of guided judicial discretion. In its effort to reconcile the Supreme Court's insistence that a constitutional statute had to narrow discretion while allowing individualized consideration of the "frailties of humankind," the General Assembly "more or less invited psychiatric testimony," Bonnie noted.
"There weren't that many people who were paying attention, frankly, to the issues that were likely to arise under this new generation of statutes," he said. "My attention suddenly became completely redirected toward the administration of the death penalty and psychiatric testimony in criminal cases. All these forces swallowed up my career in this amazingly short period of time."
His first death row client was Michael Marnell Smith, who was convicted in 1977 in a rape-murder case from earlier that year. Bonnie filed an amicus brief on behalf of the Law School's Post-Conviction Assistance Project challenging the constitutionality of the new Virginia statute and urging the court to narrowly interpret the vague language of the "aggravating circumstances" specified by the statute.
He also argued that psychiatric testimony introduced by the prosecution violated Smith's Fifth Amendment right against self-incrimination.  
The Supreme Court of Virginia took note of Bonnie's vagueness arguments in interpreting the statute, but refused to consider the Fifth Amendment argument because Smith's attorney, who had consulted with Bonnie during the initial trial, failed to raise the issue on appeal – which Bonnie had advised him to do.
After the state Supreme Court affirmed the conviction and death sentence, trial counsel referred the case to Bonnie, who partnered on this case, and future ones, with a young Charlottesville-based attorney, Lloyd Snook, who was an associate at the law firm of attorney and alumnus John Lowe. Their post-conviction appeals in both state and federal court were unsuccessful.  
Smith's death sentence was ultimately upheld by the U.S. Supreme Court in a 5-4 decision. Although the dissent agreed with Bonnie's argument that the psychiatric testimony violated Smith's Fifth Amendment rights, the majority ruled that Smith's trial lawyer had forfeited the claim by neglecting to raise the issue in the Virginia Supreme Court.  
"This 'freakishness' of the legal process is one of the factors that ultimately doomed the death penalty," Bonnie said. "Should whether or not a defendant is executed turn on an attorney's unintended failure to raise a meritorious claim on appeal – even though he raised it at trial and even though an amicus party brought it to the attention of the state Supreme Court?"  
Smith became the fifth person executed under the new statute. But his case and the others that Bonnie litigated called attention to the many ways in which capital cases must be subject to more stringent rules than ordinary criminal cases. Each of the two aggravating circumstances that provided a necessary predicate for a death sentence under state law are problematic, Bonnie noted.
"The state had to prove, essentially, that this person was too dangerous to be allowed to live anymore," he said, or that the particular offense was so "unwantonly vile, horrible or inhuman" that it demands the "ultimate" punishment.
"So what does that mean? Our argument was that neither finding provides an adequate constitutional basis for the death penalty," Bonnie said. "What is 'dangerousness' if you have proper prison security during a mandatory life sentence?"
Two other clients Bonnie represented, Alton Waye and Morris Mason, were also put to death. A fourth, Joseph Giarratano, would have a different fate.
Giarratano was convicted of killing a woman and her 15-year-old daughter, allegedly during a drug blackout in 1979. He wanted to die – so much so that he thwarted his trial counsel's attempts to save him. After a perfunctory direct appeal to the state Supreme Court, Giarratano declined to allow his lawyer to challenge his death sentence.
"He wasn't filing his appeals, and the state set a date for the execution," Bonnie said. "We knew Joe because we had evaluated him at the clinic before sentencing and sent the trial judge a report. So people started calling me and saying, 'What are you going to do about this?' I went to see Joe on death row. Basically, I got him to give us some time, to think about it some more, and promised to assure that he was hospitalized for psychiatric treatment, because he was hearing voices telling him to kill himself."
Giarratano told his lawyers they could file a habeas petition on his behalf.
"Even if he had declined to authorize us to do so, I was prepared to file a 'next friend' petition seeking judicial consideration of his competence to waive his right to seek post-conviction review of his death sentence," Bonnie said.
The move kept Giarratano alive. Attorneys later presented evidence that he might not have committed the crime. Gov. L. Douglas Wilder ultimately commuted Giarratano's death sentence three days before his execution date. He was granted parole in 2017.
After ending his "brief and frustrating career as a capital litigator," Bonnie continued to consult with lawyers representing capital defendants, including the attorney for 9/11 conspiracist Zacharias Moussaoui, not only about legal issues but also about the unique ethical dilemmas faced by capital defense lawyers.
Bonnie reflected on the fact that so many lives during the 1970s and '80s had been entrusted to junior attorneys.
"There were single early-career lawyers being appointed to be counsel in these capital trials where there should have been more senior people appointed," he said. "We didn't have death penalty specialists, and they needed to be trained. And then you also needed a specialized capital defense bar. When we were starting, there was no compensation at all for habeas litigation. The quality of trial representation did get better over a period of time, but it took a couple of decades."
Giarratano himself aided the cause of post-conviction defense. He became something of a constitutional scholar while in prison, filing a class action in the U.S. District Court for the Eastern District of Virginia, arguing that indigent prisoners on death row deserve state-sponsored help with post-conviction appeals.
He won his case in 1989. While the U.S. Supreme Court later held that there is no such right for indigents, Giarratano's advocacy helped set other wheels in motion.
A joint Virginia General Assembly subcommittee looked into the problem, and in 1989 recommended that the Virginia Bar Association explore the possible creation of a capital resource center, which would help death row prisoners secure competent counsel and provide education to attorneys about capital litigation.
The Virginia Capital Representation Resource Center officially formed in 1992 with the help of federal funding. Bonnie dropped his litigation work by the mid-1990s, which is when another alumnus, the center's long-serving director, Rob Lee, began to practice.  
Bonnie, Lee and other observers have cited the rise in competency among advocates in the space, the decline in violent crime that began in the 1990s and a disinterest among the public for eye-for-an-eye justice as factors that resulted in the death penalty's demise.
With the last individual, William Charles Morva, put to death in Virginia in 2017, the state executed 113 people in the modern era.
For Decades, Alumni Have Taken Up Death Row Cause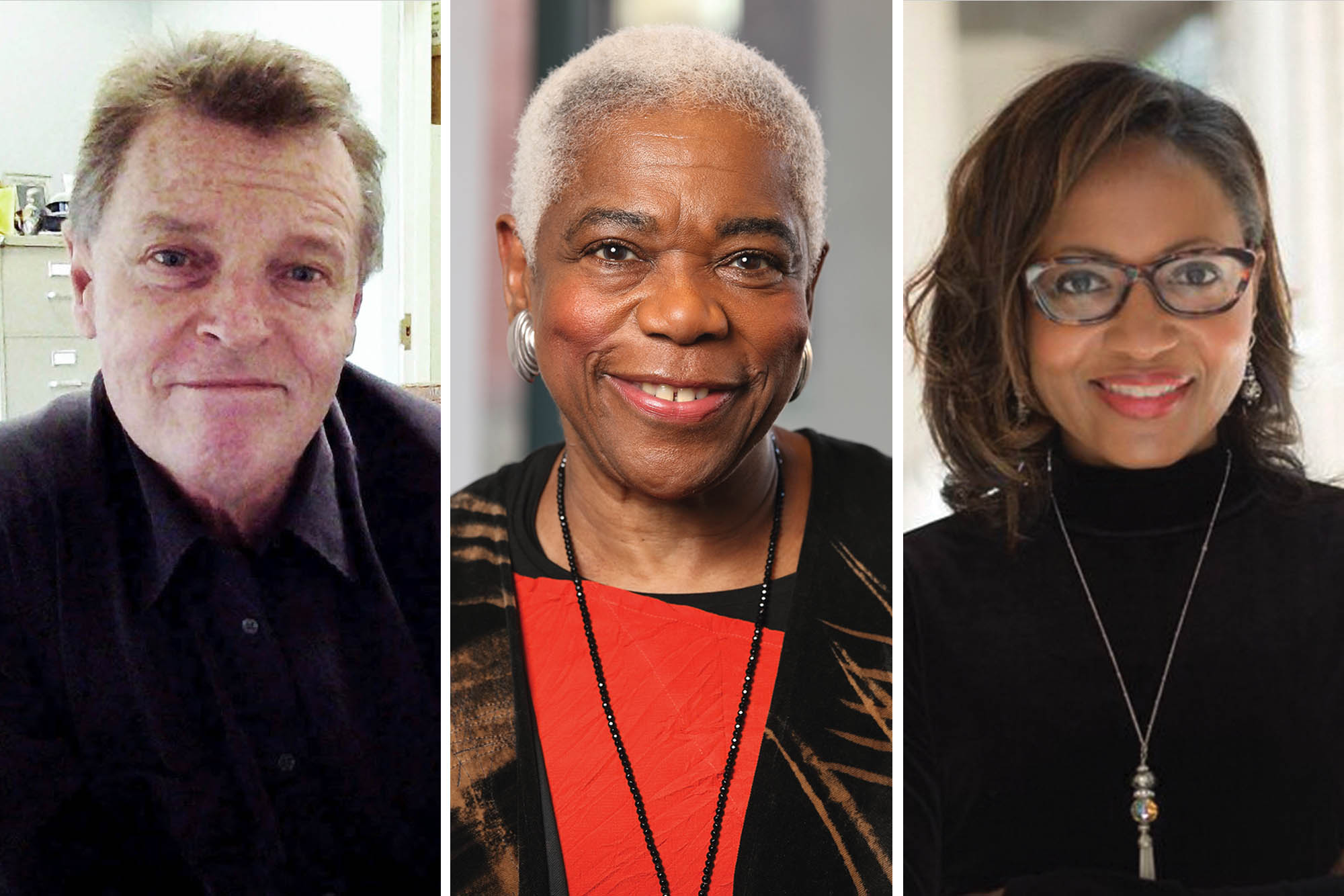 Alongside Bonnie, several UVA Law alumni have worked on issues related to capital punishment in Virginia. Thanks in part to their efforts, the death penalty was on the decline well before the commonwealth officially ended the practice.
1992 graduate Rob Lee has helped lead the efforts as director of the Virginia Capital Representation Resource Center.
"Longstanding problems in the application of the death penalty identified by the Governor and legislators, and not seriously challenged in recent debates, make its abolition a necessary piece of meaningful criminal justice reform," Lee wrote in a media statement.
Lee was among several contemporaneous students who went on to do capital defense work. His wife, professor Deirdre Enright, also a 1992 graduate, formerly served as an attorney at the center. She now directs the Innocence Project at UVA Law with professor Jennifer Givens, another former attorney at the center.
Marie Donnelly (Class of 1993), of Illinois, and Kathryn V. Stanley (Class of 1992), of Georgia, went on to represent capital clients elsewhere in the U.S. And subsequent graduates such as Terrica Redfield Ganzy (Class of 2002), deputy director of the Southern Center for Human Rights in Atlanta, have also taken up the cause.
Elaine Jones (Class of 1970), the Law School's first Black female graduate, was there for the case that started it all, Furman v. Georgia. As a young attorney with the NAACP Legal Defense Fund, she helped convince the clerk of court in Georgia to certify the case to the U.S. Supreme Court. She shared the story of that persuasive moment for a 2018 article in UVA Lawyer.
In Furman's 5-4 decision, the Supreme Court ruled that the death penalty as applied was cruel and unusual punishment, and in violation of equal protection. The ruling acknowledged the likelihood of historical racial bias in capital sentencing.
The ruling forced the 37 states that permitted execution to reexamine their approaches. All pending executions were downgraded to life in prison.
"I went back to New York with an excellent result," Jones said.
Article Information
April 8, 2021
/content/faculty-spotlight-he-rose-his-career-bonnie-made-case-against-death-penalty