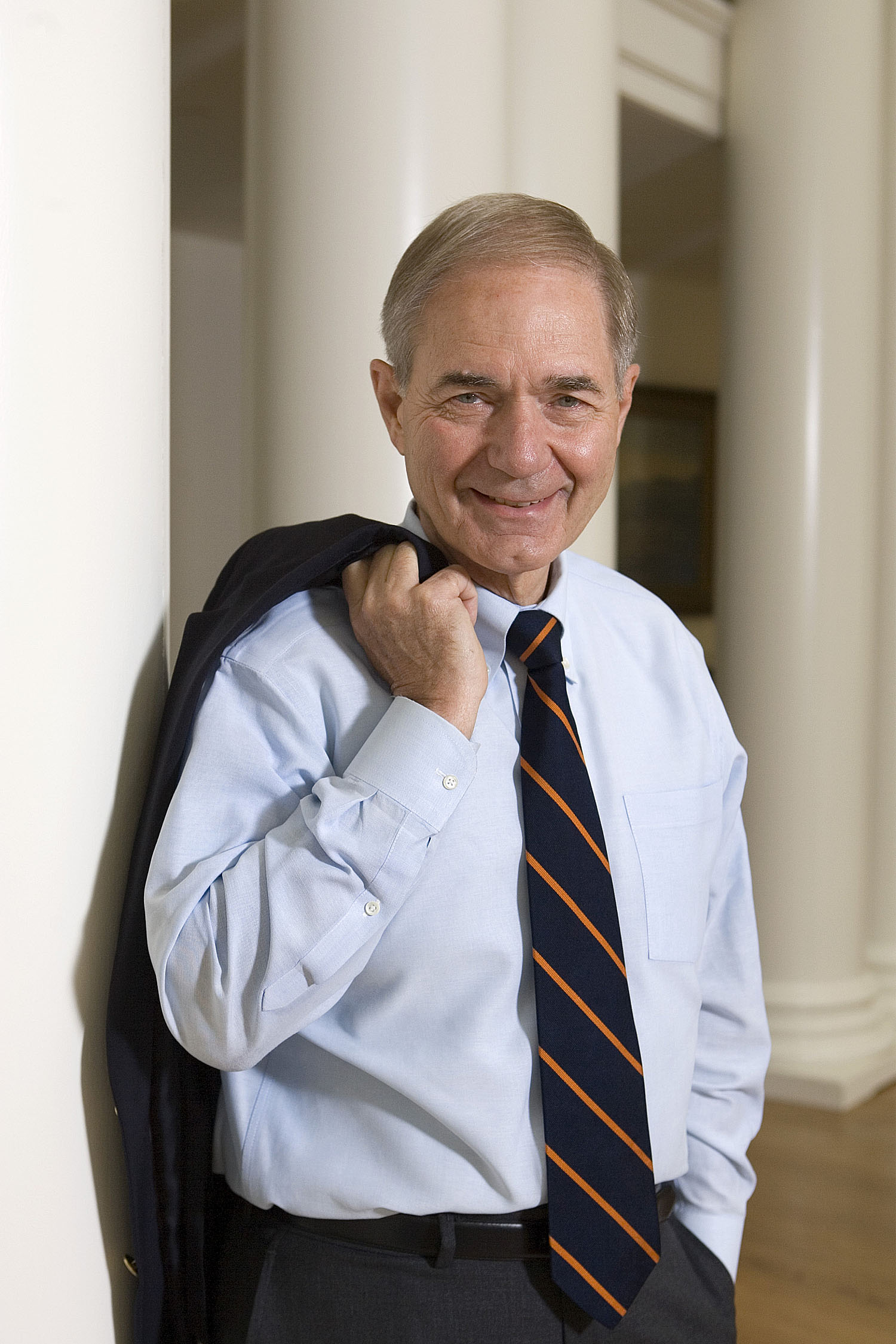 April 11, 2011 — Outgoing University of Virginia administrator Leonard W. Sandridge will receive another honor this week: The annual Founder's Day Tree Planting will recognize his 44 years of service to the University.
Each year the University plants a tree to acknowledge an individual who has made a significant contribution to U.Va. This year's tree will be in honor of Sandridge,
executive vice president and chief operating officer
, who will step down from his duties at the end of the academic year. He joined the University as a classified employee and worked his way up the ranks to his current post – a job he says is the best in the country.
The search for his successor is under way.  
The tree planting ceremony will be April 13 at 11 a.m. on the middle tier of the Lawn between Pavilions VI and VIII. It's free and open to the public; parking will be available in the Culbreth Road Garage.
Visit the
Office of Major Events website
for details on Founder's Day activities.
Article Information
April 08, 2011
https://news.virginia.edu/content/founders-day-tree-planting-april-13-honor-leonard-sandridge