In Congress, Facebook and Twitter are being asked to grapple with serious ethical issues plaguing their platforms.
Companies like Starbucks are trying to overcome incidences of racial bias among their employees, and many others – CBS among the latest – are dealing with issues of sexual harassment.
Still other companies are seeking to lessen their impact on the environment, or rectify huge pay gaps among their employees.
The Darden School of Business at the University of Virginia is betting that the companies that most successfully navigate these and other social ills – and do their part to get rid of them – will be the most successful companies of the next century.
More importantly, Darden professors and students are already leading the way.
"Around Darden, there is this very ingrained view that businesses can and should help solve social problems in a way that benefits both the business and society at large," said Joey Burton, executive director of Darden's Institute for Business in Society. He noted that many of today's MBA students came of age during the financial crisis and witnessed the power of business – for both good and ill – firsthand.
"Our students leave Darden with a very thorough foundation in business ethics that encourages them to think about their leadership in business as a way to make the world a better place," he said.
Here are four big issues professors and students are focused on.

The Business Innovation and Climate Change Initiative, led by Darden's Batten Institute for Entrepreneurship and Innovation, studies how business can contribute to sustainability.
They are producing road maps for various industries – starting with the automobile industry – to decarbonize by 2060 and meet the goals of the Paris Agreement.
Next on their list? Solar and wind energy, more sustainable industrial manufacturing.
In May, Tayloe Murphy Professor of Business Administration Michael Lenox published a book with co-author Aaron Chatterji, "Can Business Save the Earth?"
For Lenox, the answer is "yes" – if a broader coalition of stakeholders can come together to create conditions for sustainable business to flourish.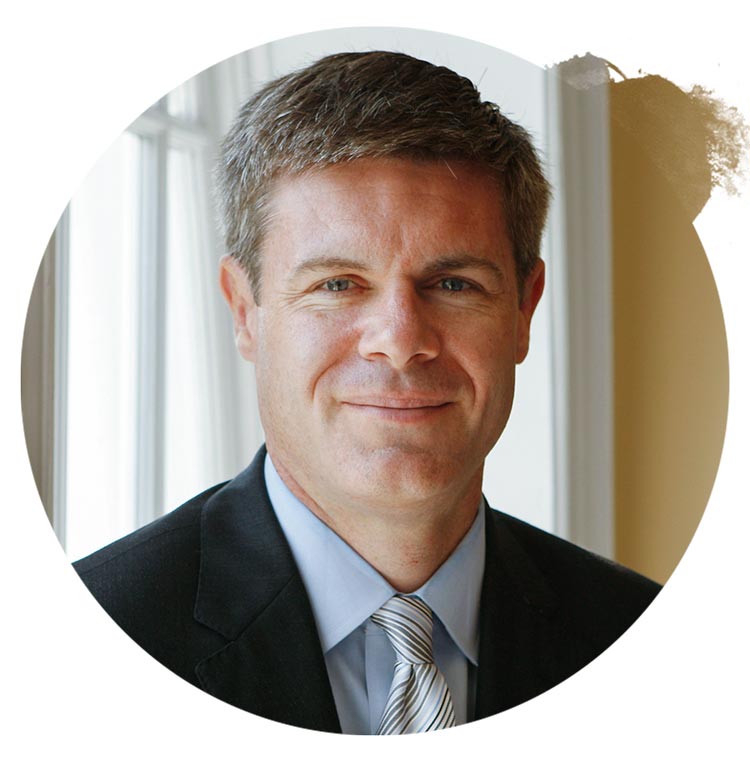 Mike Lenox (Photo by Ian Bradshaw)
Lenox believes that changes in the private sector can help bring the world in line with the 2016 Paris Agreement, which aims to limit global temperature rise this century to 1.5 degrees Celsius.
"We are going to need massive innovation across a large number of sectors – not just the generation of new ideas, but bringing those ideas to market and commercializing them," said Lenox, who has worked on and researched sustainability in business since the early 1990s. "It's a tall order, but markets can be quite powerful, especially when they reach a tipping point."
Take electric cars, for example. Lenox leads Darden's Business Innovation and Climate Change Initiative, which, among other things, has mapped out how different industries can decarbonize by 2060 – a key effort in reaching the temperature goal. Electric cars could be important to that, especially if they become good business as well as good for the environment.
"You can't rely simply on people buying green. It's going to have to be that electric vehicles are cheaper, more efficient and just better than internal combustion engines," Lenox said. Already, about 1 percent of new vehicles are electric and major automakers are pouring their energy into creating cost-effective, consumer-friendly options.
"I think we could reach a tipping point, where electric becomes the dominant automobile technology, as soon as five or 10 years from now," Lenox said. 
Other focal areas of the Business Innovation and Climate Change Initiative include growing solar and wind energy and reducing or replacing fossil fuels in industrial manufacturing processes.

Darden professors Ed Freeman and Jim Freeland teach an award-winning class on economic inequality and social mobility.
Freeman said he is concerned about loss of hope: "For me, I am most concerned about the loss of opportunity, and the loss of hope among a whole class of people. That concerns me a great deal."
The class examines the underlying causes of inequality and asks students what businesses can do about it.
Facing what they say is one of the most concerning issues of our time, Darden professors Ed Freeman and Jim Freeland, initially with the help of colleague Ed Hess, designed and taught a course on the topic: "Economic Inequality and Social Mobility."
Ed Freeman (Submitted photo)
The course, winner of the 2017 Ideas Worth Teaching Award from the Aspen Institute Business & Society Program, examines the underlying causes of inequality, mostly in the United States but also around the world, and encourages students to debate what businesses can do about it.
"Celebrated business leaders like Paul Tudor Jones, Bill Gates and Warren Buffett, recent Nobel Prize winners and former President Obama have identified this as a defining issue, impacting people and businesses in so many different ways," Freeland said. "It's something our students need to know about, because they are going to be right in the middle of it."
"Through the last 200 years, there has been a massive increase in quality of life for everyone around the world. But if you start to look at economic prosperity in the U.S. after 1980, you find big differences between those at the high and low ends of the income ladder," said Freeman, known as one of the country's top ethics professors. "For me, I am most concerned about the loss of opportunity, and the loss of hope among a whole class of people. That concerns me a great deal."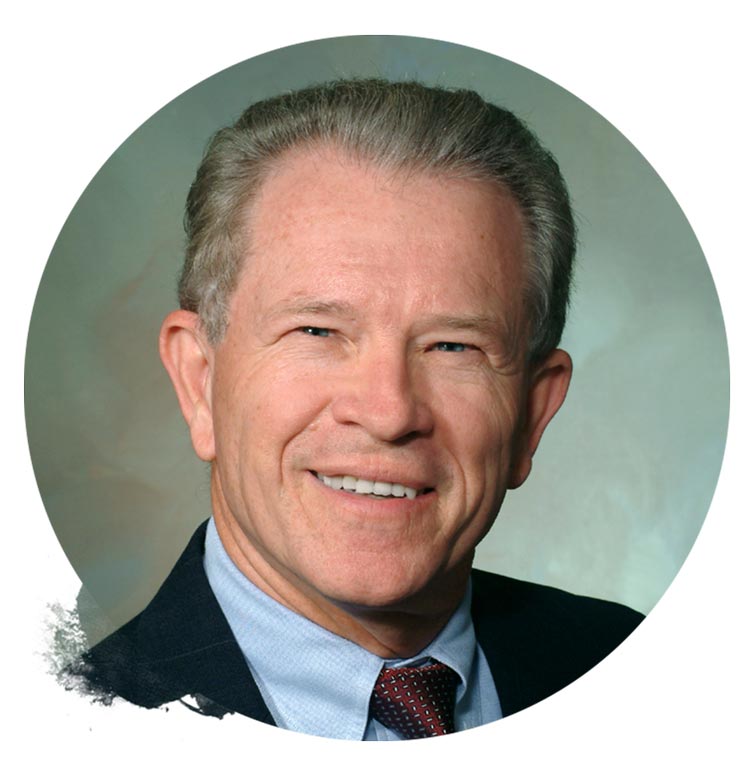 Jim Freeland (Submitted photo)
At the end of the course, students write a paper about what they, as business leaders and as individuals, can do to help address the problem. For example, one student examined how businesses could help fund college education for low-income employees, as Walmart has begun to do for its employees. Others looked at voluntary minimum wage increases by Chick-fil-A and other companies.
"We tend to stay away from broad policy discussions about tax reform, for example, and instead take the view that, in the business sector, we need thousands of experiments, thousands of people testing ideas to see what works," Freeman said. "Our students have been very passionate about seeing what they can do individually."
Freeman and Freeland would like continue teaching the course and are also hoping to write a book for business executives detailing what they have learned about the problem so far and how businesses can be a part of the solution.

Ethics professor Bidham Parmar, along with Freeman, consults with major Silicon Valley companies and has written articles and case studies on ethical dilemmas consuming national news.
He helps companies identify and work through ethical concerns, and he shares that real-world experience with his students.
"We can train the next generation of leaders, continually reinforcing the connection between responsibility and business," Parmar said.
The past few years have raised serious questions about ethical practices at the big tech companies that increasingly saturate our daily lives, from Facebook to Uber and nearly everywhere in between.
Ethics professor Bidhan Parmar, along with Freeman and several others, is making sure that those discussions – currently happening in the halls of government – are also happening in Darden's classrooms.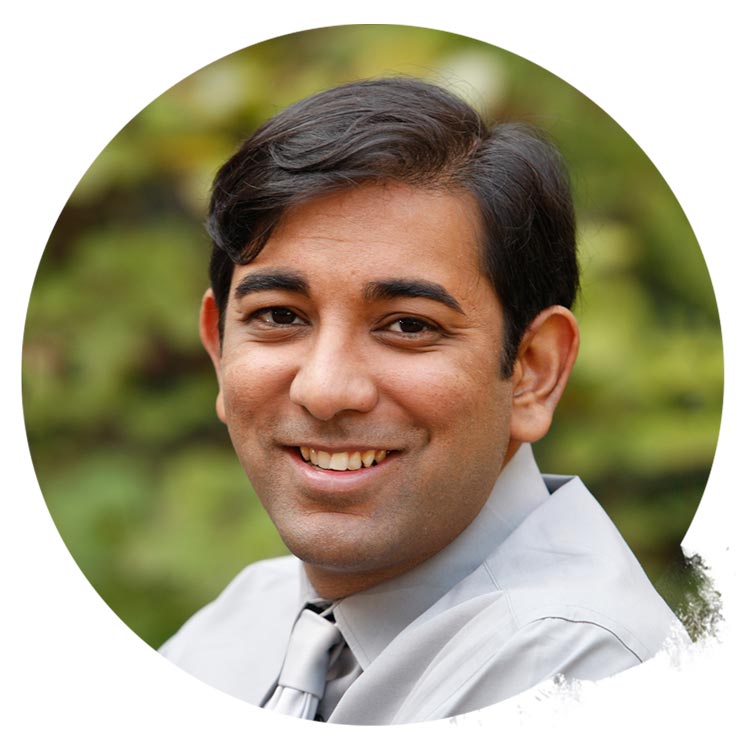 Bidham Parmar (Submitted photo)
Parmar and Freeman have researched and written articles and case studies on ethics dilemmas at major Silicon Valley companies, and have even given talks in Silicon Valley itself, exploring how the disruptive spirit of the area – encapsulated by Facebook's original "move fast and break things" mantra – does not have to leave ethics behind.
"Change is fundamental to innovation, and a lot of entrepreneurs will naturally butt up against norms and social conventions that exist for a reason," Parmar said, citing Uber's disregard for traditional taxi licensing processes. "That's a huge part of what makes them successful. However, they must also work to understand the risks – to their users, to their platforms, to other social groups – as their business evolves."
Too often, he said, businesses get excited about a great bottom-line idea – like Facebook's decision to turn over data to third-party companies – without considering or giving weight to how their decision can affect different groups.
Parmar consults with tech companies to help identify and prevent ethical oversights and also brings those real-world ethical dilemmas straight into the classroom.  
"Business schools have an incredibly important role to play in these discussions," he said. "One, we can help leaders on the front lines assess how they can do better. Two, we can train the next generation of leaders, continually reinforcing the connection between responsibility and business. Our students will understand how their actions affect not just a company, but a broad group of stakeholders and society as a whole."

Major companies – with Starbucks as a recent example – have struggled with discrimination in retail.
Tami Kim's research meticulously documents incidents of discrimination, showing how widespread the problem can be.
Kim is helping companies and MBA students develop better strategies for preventing discrimination in customer service before it becomes a national incident.
There have been a lot of news stories about discrimination in retail. Starbucks became the highest-profile example last spring when a Philadelphia employee called the police to arrest two black men who were sitting at a table waiting for a third person to arrive before ordering coffee.
As concerning as such individual stories are, Darden professor Tami Kim wondered if hard numbers could tell an equally powerful and more widespread story.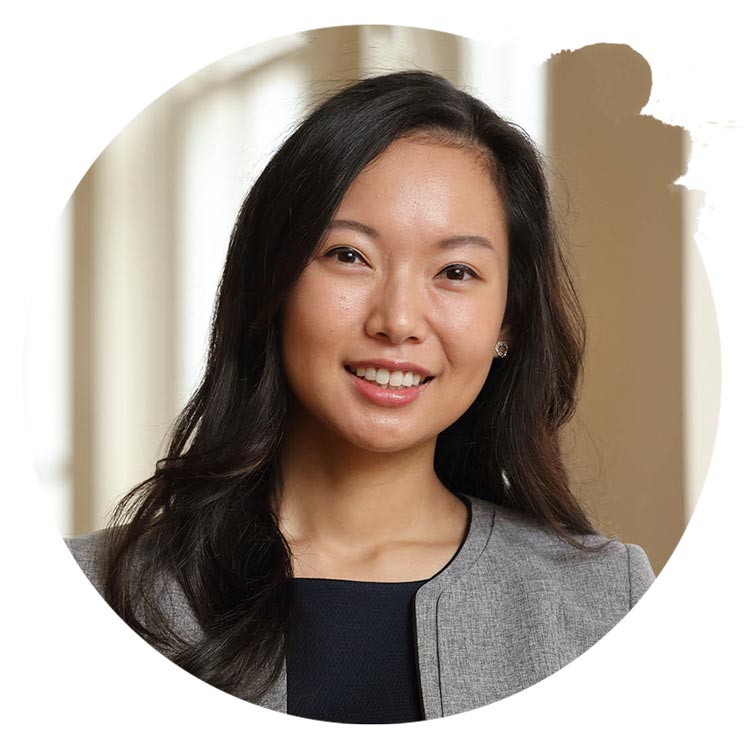 Tami Kim (Photo by Tom Cogill)
"A lot of bias in customer service is not quantifiable, so we wanted to tackle that issue and produce real, extensive data," Kim said.
She and co-author Alexandra Feldberg studied customer service at more than 6,000 hotels in the United States, emailing each with various queries, such as requests for restaurant recommendations. They signed the emails with names that are traditionally associated with different genders and ethnicities, including Caucasian, African-American and Asian.
After coding the responses based on tone and helpfulness, they found that African-American and Asian customers were less likely to get helpful responses, or to get responses at all.
"Black and Asian customers got fewer recommendations, less helpful responses, fewer efforts to establish rapport and fewer efforts to go above and beyond to answer a question," Kim said.
The research is part of a larger effort Kim is undertaking to understand how discrimination plays out in customer service, how it affects customers and employees, and what companies can do about it.
"Our findings suggest that companies might not realize the discrimination their customers are facing, because they do not have a systemic way of tracking and evaluating customer service. It only becomes a question when complaints come up," she said. "We are working on creating a roadmap to help companies identify discrimination and correct it even before it happens."
Media Contact
Article Information
September 13, 2018
/content/four-huge-social-issues-darden-tackling-head