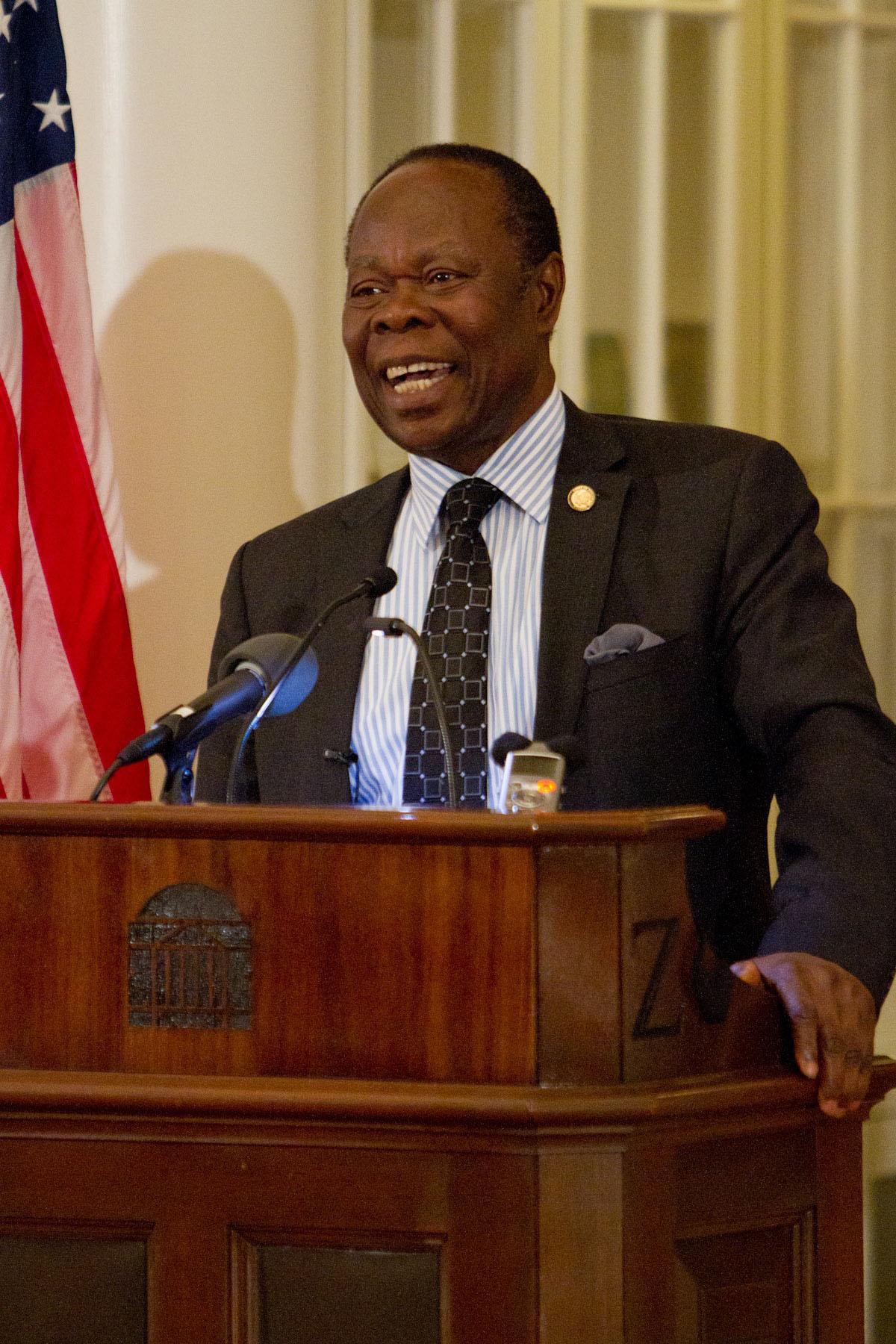 Ghana's ambassador to the United States told a University of Virginia audience on Tuesday that if U.S. investors wait too long to enter his country's market, they may be edged out by their counterparts from China.

Ambassador Daniel Ohene Agyekum said Chinese investors are very active in Ghana. "They can be and they are very aggressive in our part of the world," he said. "So my advice to the American companies? Don't wait for too long."

Agyekum said his country is still developing and wants very much to build strong business relationships with the U.S. "We need your technology. We need your skills. We need your finances," he said.

He sought to allay concerns that companies would not see significant returns on their investments. "The returns on their investments in Ghana, and in Africa in general, is far higher than you would obtain in Europe," he said. "Africa is there for the taking."
The perceived boundaries of distance are no longer a hindrance to doing business with the West African nation, he said, adding, "Delta Airlines is flying from Atlanta directly to Accra, non-stop. Nine, ten hours, you are there."

The ambassador spoke in the Dome Room of the Rotunda as part of the University's Ambassador Speaker's Forum, sponsored by the Office of the Vice Provost for International Programs and the Center for International Studies. He received a warm welcome from students as well as many members of the local Ghanaian community.

Agyekum took questions from many in the audience and urged his fellow Ghanaians to help their country flourish. "If you have a special skill, this is the time to establish contact with people back home," he said. "If you are a doctor, make an effort to establish a small clinic in your community where you know there are a thousand people to one doctor. If you a technician, whatever knowledge you have, go and start something on a small scale."

He said Ghana is not only looking for huge, multinational companies to invest. "We should also be looking at the small- and medium-scale enterprises," he said. "This is how the United States was built."

Agyekum said the government has recommended the establishment of a number of honorary consulates across the U.S. to serve the diaspora, which is estimated to number 300,000. "We are looking at Pennsylvania. There are proposals to establish one in Seattle, Chicago and Dallas."

The city of Charlottesville became a sister city to Winneba, Ghana, in 2009. Charlottesville's mayor, David Norris, delivered welcoming remarks and the city presented the ambassador with two books, one with photos of the local landscape and the other a collection of quotes from U.Va. founder Thomas Jefferson.

The University's Organization of African Students co-sponsored the ambassador's visit. The group's president, Lolan Sagoe-Moses, gave Agyekum a Jefferson Cup. "Every time you drink from this cup, we want you to remember your experience here and think about coming back," he said to applause.
— By Jane Kelly
Media Contact
University News Associate Office of University Communications
jak4g@virginia.edu (434) 243-9935