It's addictive!
Those where the first words that came to mind for media management scholar Anthony Palomba when asked about TikTok, the hyper-viral, short-form, video-sharing app that, according to Business Insider, has 100 million users in the United States alone.
Palomba, a visiting assistant professor of business administration in the University of Virginia's Darden School of Business, dissects audience analysis, consumer behavior, pricing, branding and marketing processes behind entertainment and media.
The 33-year old's youthful video passions centered on Super Mario Brothers and the Legend of Zelda, games that would often take him 10 hours to complete. "Now, it takes me 10 seconds to consume a unit on TikTok," he said. "TikTok is measured in units, it's not measured in levels like those games.
"TikTok is really good at producing really yummy M&M's," he said, of the dopamine hits users experience while watching the quick videos. "It's like popping little brownie bites."
The warp-speed content consumption introduced by TikTok, which burst onto the global scene in 2018, has created a new breed of entertainers who have found purchase with users on the platform. It has made a mega-star of 16-year-old Charli D'Amelio of Norwalk, Connecticut. Her popular dance clips have earned her more than 95.4 million followers, making her the world's most popular TikTokker, landed her on "The Tonight Show With Jimmy Fallon" (before the pandemic) and won her countless sponsorships, bringing her net worth to $4 million.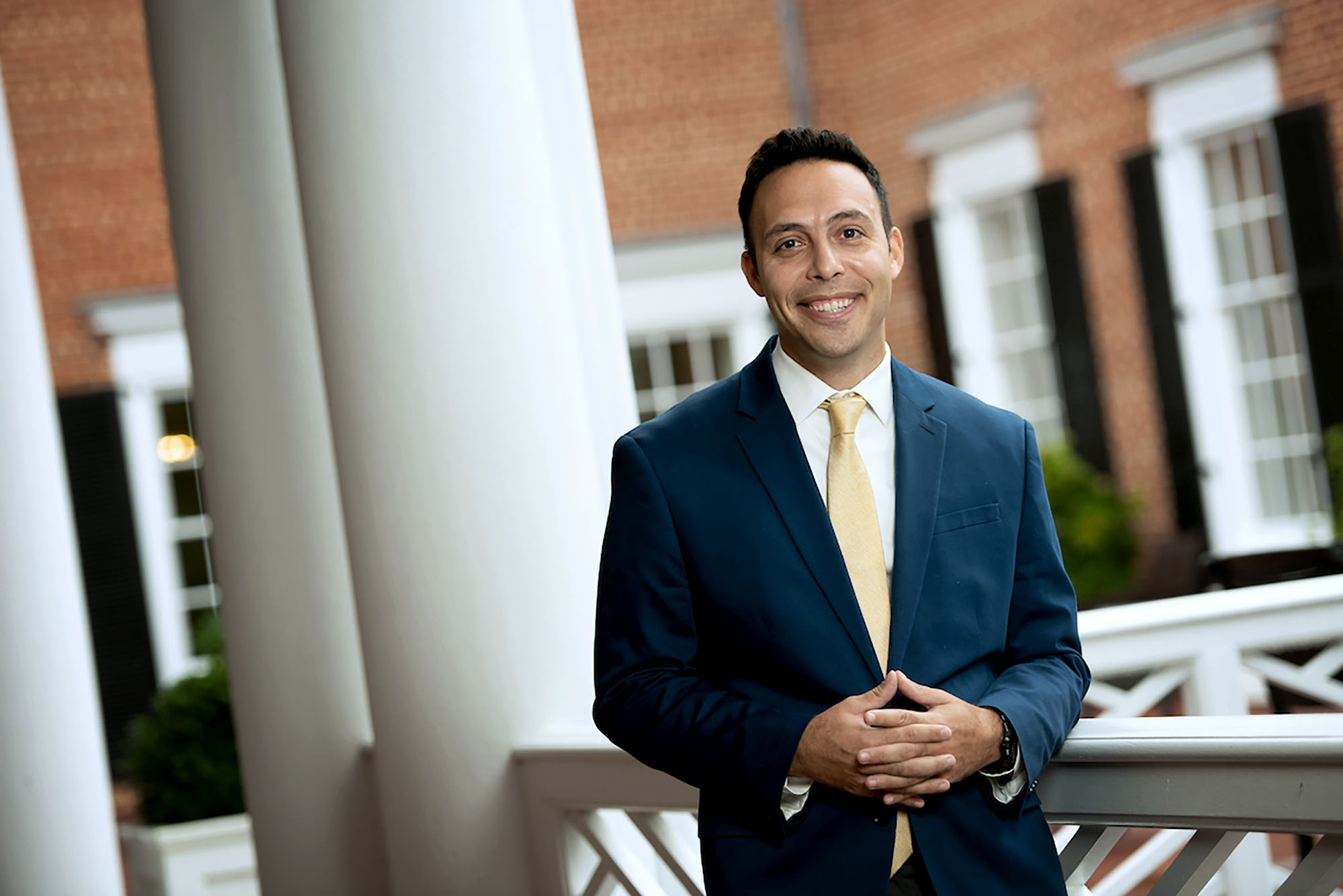 But how does a relative nobody get that kind of traction in just a few years? Palomba said, in many ways, TikTok has eliminated the need for third-party publicity professionals, known in the recording industry as A&R, or artist and repertoire, representatives.
This is because of a TikTok feature called the "For You" page. In a recent blog post, TikTok, which is owned by the Chinese tech giant ByteDance, revealed how videos arrive on users' "For You" pages. The method is based on your previous activity; so if, for example, you've watched, liked or shared cat videos, more will appear. It's like giving an up vote to a post on Reddit. If enough people like the video, it can go viral.
"This is a way in which more talent, voted on by the people, can really come through," Palomba said. "We're seeing that with a lot of TikTok dancers like D'Amelio. You have these key performance indicators that executives can follow. How many likes? How many shares?  How long were people listening? Through these methods, artists can find fans and fans can find artists. An artist can tailor his or her voice to what an audience base wants to hear, receiving feedback from 1 million people rather than one A&R representative or executive."
Palomba said users are taking advantage of the system to get more traction. "You're seeing people who are able to circumvent A&R. You're seeing people able to find their fans," he said.
Users Beware
Palomba says that as enticing as TikTok is, users should beware. "We are kind of like moths to a flame," he said. "But we use it because it's free." When signing on to platforms like TikTok, Facebook and Instagram, users agree to certain terms of use, something that almost no one reads and obliges people to allow access to their private information.
"Some surveys have found that 70 to 80% of adults clearly state, 'Yeah, I don't like that. I don't like the fact that they have my personal information. I don't like the fact that they know that I'm in my living room in Menlo Park, California or Detroit, Michigan."
But while people are not happy about giving up data, including location and viewing habits, the psychological compulsion to be tied to things like TikTok to get instant dopamine hits is addictive.
Another concern is that TikTok is owned by a large media firm in communist China.
"A lot of people are terrified that Chinese executives are gaining information on what we do and how we use the social media platform," Palomba said. U.S. officials don't really know what data is being collected. "It really does remain to be seen, because we don't know how much the Chinese Communist Party impacts the firm ByteDance, which owns TikTok."
A Global Trendsetter
Despite these concerns, TikTok is the fifth-most-popular social media app in the world and is gaining steam every day.
In a perhaps unintended consequence, TikTokkers are resurrecting songs from five and even 40 years ago. The most obvious example of this is the renewed popularity of Fleetwood Mac's 1977 hit, "Dreams." The song recently entered Billboard's top 10 list of streaming songs, and it's all because of a TikTok user whose handle is @420doggface208.
Chugging from a jug of Ocean Spray cranberry juice and skateboarding down a non-descript road, Nathan Apodaca used "Dreams" as his soundtrack. The video took off. Soon, Fleetwood Mac lead singer Stevie Nicks and bandmate Mick Fleetwood were posting their own versions of the song and Tweeting Apodaca's viral TikTok, which has been liked 11 million times.
Palomba said the halo effect of pairing of video and music, one of which is already popular, is entirely engineered by ordinary people. Singer/songwriter Melanie Martinez also experienced this effect when another seemingly random TikTokker played her 5-year-old song "Play Date" over a video of Hollywood megastar Timothee Chalamet. The video is a dancing scene from the movie "Call Me by Your Name," for which Chalamet was nominated an Academy Award nomination for best actor.
"This is a repurpose of that music," Palomba said. "To pair it with this actor, now there's more equity. Now, all of a sudden, you have his brand being a sponsor" for the song. "Literally in real time, you have celebrity endorsements going on."
UVA Alumna Turned TikTok Star
Will Anderson is a member of UVA's Class of 2008 and lead singer for the band Parachute, which has released five albums and toured with such artists as Kelly Clarkson, Gavin DeGraw and Mat Kearney. He is living with his wife in Nashville, where he continues to record music and write for other artists (wife Courtney Kampa is a 2010 graduate of the College of Arts and Sciences.)
Anderson is finding his own fame on TikTok, having joined the platform at the behest of his talent managers in April, just as COVID-19 began shutting down the country.
"I'm managed by couple of good friends of ours up in New York City, and they manage huge artists, and their artists have done really well on TikTok," he said. "So, they approached me and said, 'We really think you would do well on here.'"
Anderson said if you talk with anyone in the music industry right now, they will tell you that TikTok is remarkable. "I don't think there's ever been a platform that has tipped the scales so much in terms of artist discovery," he added.
"TikTok, what it's done has completely wiped out a lot of the previous sort of unknowns about a certain song or artist and gave labels and managers and booking agents hard data immediately to kind of know if something was going to work or not," Anderson said.
His posted his first TikTok in early April and got a respectable 9,815 views. Anderson said in the early days, he was just trying to find the content that would click with the most with views. He found that magical balance in May when he recreated the scoring of the "Law and Order: SVU" theme song from 1997. Wearing a UVA baseball hat, he starts out the roughly 15-second video clip at the keyboard, and goes on to play four different musicians, gleefully closing out the snippet playing the flute.
The gimmick worked and Anderson racked up more than 2 million views on that video. All told, Anderson has more than 100,000 followers on TikTok and said he will keep plugging away on the platform because it's so fun.
"I love it," he said. "Anybody has a chance on there, unlike certain platforms like Instagram or other kinds of TikTok copycats. The algorithm does not discriminate at all."
Article Information
November 4, 2020
/content/great-disrupter-how-tiktok-changing-business-practices-and-making-new-stars