For many years, accessing the left side of the heart has been tricky business for cardiac surgeons.
Until now.
Dr. Scott Lim of the University of Virginia Health System believes he's well on his way to making it business as usual.
Lim is not alone in his optimism. The UVA Licensing & Ventures Group Seed Fund recently announced an investment in 510 Kardiac Devices Inc., Lim's early-stage medical device company that has spent the last three years developing a surgical instrument called the Lim Transseptal System. The device is designed to provide increased control and visibility for physicians in targeting specific locations within the heart.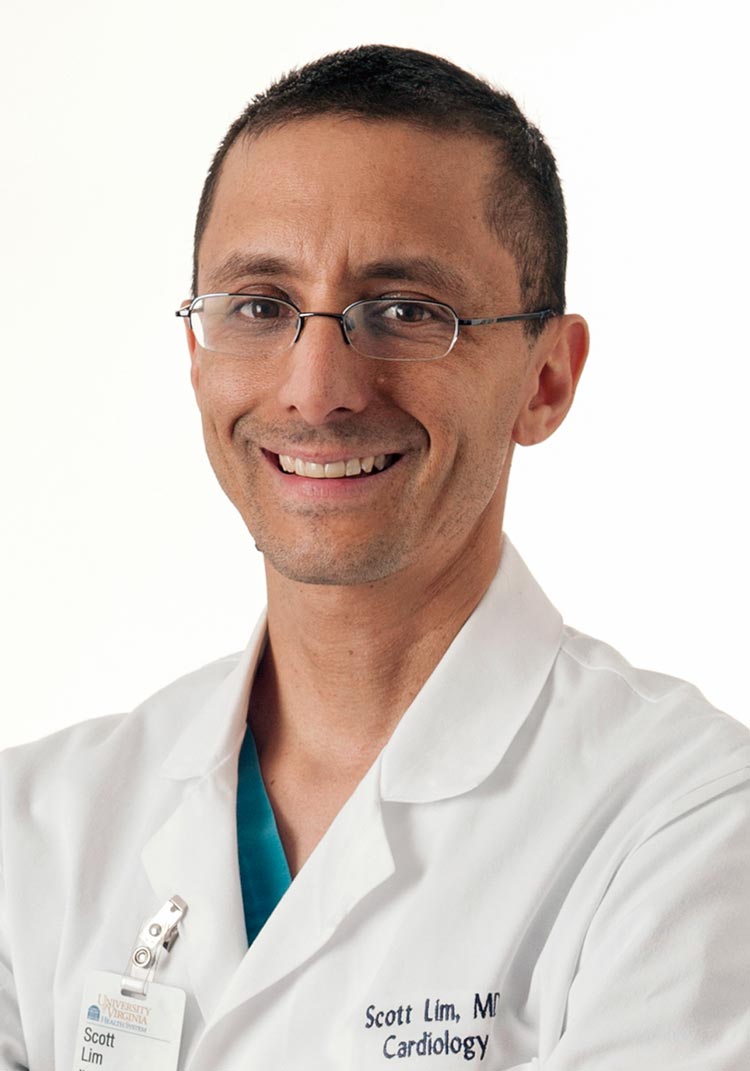 Dr. Scott Lim believes there's a better way to access the heart. (Photo courtesy UVA Health System)
"Patients who have heart problems, which can be anything from heart valve disease to heart rhythm issues, oftentimes we are doing things through the catheter," Lim said. "Catheter-based techniques are 50, 60 years old and haven't really evolved.
"Our idea was how do we make it safer, more efficient and more accurate to do it? That's the essence behind the idea."
Over the years, physicians have gotten good at using the standard technology, but Lim said there is still roughly a 10-percent complication rate.
The new device will provide surgeons with "steerability," according to Jaime Sarabia, CEO of 510 Kardiac Devices.
"We have the ability to deflect the needle and position it in very precise locations, which is extremely important these days because the technologies that come after the transseptal puncture require very specific transseptal crossing locations," he said. "We're able to get more targeted positions, which allow the next procedure to go much more safely, effectively and efficiently.
"It hopefully gives patients better outcomes, because we're giving them a better starting position."
The Licensing & Ventures Group's $10 million Seed Fund supports new ventures emerging from the University portfolio. Launched in 2016, it encourages entrepreneurship and offers UVA-affiliated startups the capital to advance opportunities that are often considered too early for investment by traditional sources.
510 Kardiac Devices received the fund's fourth investment in a Charlottesville-based venture, joining TypeZero Technologies Inc., TearSolutions Inc. and Mission Secure Inc. Individual investment amounts were not disclosed.
TypeZero is a digital health company that is revolutionizing the management of type 1 and type 2 diabetes. TearSolutions is a biotech company that created a synthetic form of a protein to target the cause of dry-eye disease. Mission Secure is a cyber-security company that created a platform to mitigate cyberattacks.
Bob Creeden, managing director of the UVA LVG Seed Fund, said the investment in 510 Kardiac "epitomizes why UVA created this fund."
"By showing institutional support for a UVA-developed technology, we attracted several other investors … to help fund the company through its next stage of development," he said.
Since its inception in 2015, 510 Kardiac Devices has contracted with a manufacturer, designed six generations of prototypes and conducted a successful pre-clinical study.
Lim and Sarabia say they are on target for FDA approval within six to nine months.
"Hopefully," Lim said, "we get this into a lot of cardiac surgeons' hands."
Article Information
May 29, 2018
/content/heart-surgery-can-be-safer-thanks-uva-cardiologists-new-device