Getting the chance to play either basketball for Terry Holland or football for George Welsh was the experience of a lifetime for so many University of Virginia student-athletes.
That's what made Matt Blundin's time on Grounds distinctive. Blundin, a rare two-sport college athlete, got to play for both coaching legends.
"Personality-wise, they couldn't be any more different, right?" Blundin said. "They were just two very different human beings, but they approached the game the same way. They surrounded themselves with amazing assistant coaches and they were great leaders of those coaches.
"Neither one had any preferential treatment for anybody, in my mind. Coach Welsh would treat [star quarterback] Shawn Moore the same way as he'd treat the 121st walk-on. Sometimes it was a little rough, but he was always the same and just fair to everybody.
"But both guys had such a deep knowledge of the games they were coaching. They were just, in their different ways, great leaders. All the guys who played on those teams respected, admired and loved those guys."
Blundin was a forward on the 1989 UVA basketball team that made it to the Elite Eight of the NCAA Tournament. Then, two years later, he quarterbacked the football team to an appearance in the Gator Bowl.
A math major, Blundin – a Pennsylvania native who met his wife, Amy, at UVA – went on to a five-year career in the NFL, playing for the Kansas City Chiefs and Detroit Lions and with a slew of legends including Joe Montana, Marcus Allen and Barry Sanders.
After throwing his final pass for the Lions in 1997, Blundin decided he didn't want to pursue what would likely have been a vagabond lifestyle as a college or NFL coach. Instead, he returned to UVA for his master's degree in education and settled in Charlottesville.
"Raising a family is what I wanted to do and what Amy wanted to do, and we were just a team from the get-go about that," Blundin said. "The plan was to teach and coach in high school. It was something I could see myself doing for a long, long time. And it's been a great ride in education."
Blundin worked in Albemarle County as a teacher, coach and administrator for 17 years, including time Monticello and Western Albemarle high schools, prior to taking over in 2016 as the athletic director at Woodberry Forest School, a private, all-male boarding school located in Madison.
Over the years, he has kept tabs on the Hoos, attending numerous games with Amy and their four sons, along with his father-in-law Dr. Ashley Futral, a retired physician who attended UVA's School of Medicine.
UVA Today caught up with Blundin.
Q. Looking back on the recruiting process all these years later, was that a pretty crazy time? What was that like?
A. I was being recruited very heavily out of high school from schools for football, including Penn State, Notre Dame and Stanford. And I was also being recruited for basketball at, basically, a level down from that; it was the Naval Academy, Northwestern, La Salle.
I was really torn [about which sport to play]. I verbally committed to go to Penn State to play football, but after some soul-searching, I asked if I could do basketball and football at Penn State. Coach [Joe] Paterno didn't think that was a good idea – so he very graciously said, "Go explore what you want to do."
My dad put out some VHS tapes for various dream schools and long shots, and Virginia was one of those long shots for me for basketball. Coach Holland looked at my tapes, and I remember [assistant] coach [Dave] Odom coming up to watch me play at Ridley High School, outside of Philadelphia.
Ultimately, I did come to Virginia. The crazy part was that I came to Virginia on a football scholarship because there weren't any basketball scholarships left. Coach Holland said, "When a scholarship opens up, you'll move over to basketball." And when Lance Blanks transferred to Texas that summer, I was put on a basketball scholarship for my freshman year.
After my freshman year, I wanted to try football as well. I talked to both Coach Holland and Coach Welsh about it. They were on board, we worked it out and that was it. And it worked pretty well for me. I am very grateful to both coaches for making it work.
Q. What did you miss about football in that year you didn't play?
A. I missed competing; I was a freshman in basketball and I wasn't playing at all. I felt also that maybe I was missing on an opportunity, maybe not taking advantage of what I had been given. I thought, "Let's just give it a shot. I'm only going to go through this one time." That was the kind of the conversation I had with my parents about it. They helped me talk it through, asked questions and then left it up to me. But I just remember feeling like, "I just have to give this a shot. I won't have another shot to go through college and try this."
Q. What was it like trying to be a two-sport college athlete at a place like UVA, where academics are just as important as athletics? It must have been a pretty huge time commitment.
A. It was. Now as an athletic director here at a school where academics and athletics are just so top-notch – it feels very similar to that as I look through the eyes of some of the boys here that are trying to make it work.
Going to UVA was a leap for me academically when I first got there, so I knew the shift to doing both sports was going to be hard, but I was just so dedicated to it. I was so absorbed by athletics and trying to make school work at the same time. I didn't do a fraternity … sports year-round for me was a normal thing.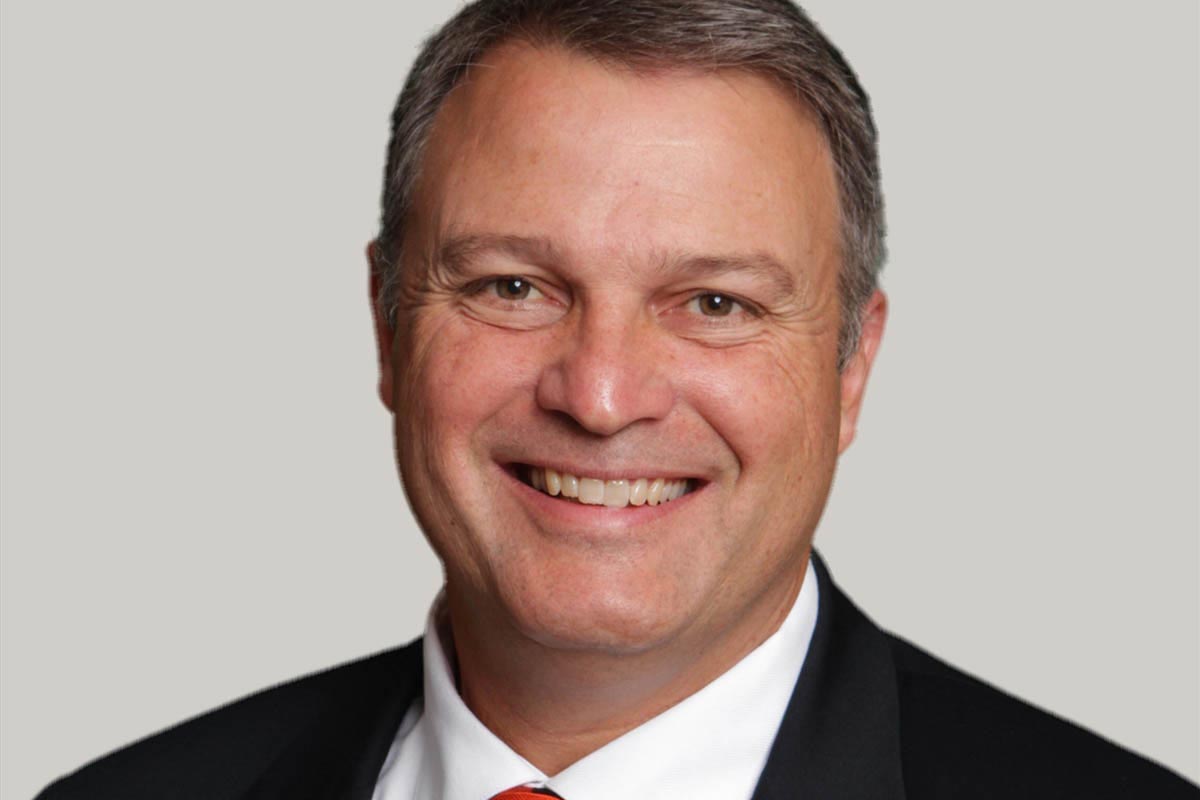 But you only had so much time [as a student-athlete], and when the NFL became a possibility, there was a lot of travel involved my senior year – going to different teams and camps and the [NFL scouting] combine and all that.
When I finished my fifth year at UVA, I didn't finish a class in good standing and had to retake it after I got drafted [to the NFL] to finish my bachelor's degree in math. It was a statistics class. So every Tuesday during my rookie year in Kansas City, I had to travel to the University of Kansas to take the course – and it was actually great. I loved being able to finish it and I felt proud of it.
Q. Guys like Charlie Ward, Deion Sanders and Bo Jackson come to mind when you think of two-sport athletes, but you don't really see them very much anymore.
A. It is harder and harder to do. I think there are much better athletes now and guys who could do it. There are just some amazing players, but the college athletics system is so much more a job for kids, year-round too, that they can't. It's just too demanding.
Q. What were your favorite moments from being a UVA student? Any favorite classes or professors?
A. [Professors] Susan Mintz and Joe Garafalo were basically my mentors. Joe said specifically to me, "I'm going to let you go [off to the NFL], but you have to come back and finish this [degree]." That really resonated with me – he loved football and math and education.
Susan and Joe really pushed me, and I admired them for how they were teaching at that level and were so passionate about what they did. It being such a big university, when you come across those kinds of folks who just love what they do, it really inspires you, and I think that really helped me.
Ironically enough, my first year I had a public speaking teacher, Frank Selben, who I stayed in touch a little bit as I was going through the NFL and saw him once or twice. He really helped me develop a skill. I'm not great at public speaking, but I definitely learned a lot in that class that was applicable later.
Every day you're talking to the press in some way, shape or form, and you're always thinking about how you're coming across and trying to make sure you're getting out there what you want said because back then there was no social media, right? You just had the newspapers and the [television] news and that was it.
Q. Do you have a favorite basketball memory?
A. When we beat Oklahoma in the Sweet 16 and made it to the Elite Eight. We weren't supposed to win that game or make it that far in the tournament. Just winning that game against a team that had so many great players – they had Stacey King, Mookie Blaylock. Winning that game was huge for us. It was so fulfilling because it was such a team effort and such a great group of guys, who I still keep in touch with. Every so often we make it back to a game together or connect in some way. That's been neat to keep that connection.
Q. Who was the best player you ever faced?
A. That's a tough one because there were so many, but I remember having to guard [Duke's] Danny Ferry [a future No. 2 overall pick in the NBA Draft], and that was almost impossible just based on size and his ability. But Duke had other amazing players – [Robert] Brickey. We had some great rivalries with Wake Forest and just some great games. With North Carolina, you had to guard J.R. Reid and that whole crew.
Q. What's your favorite football memory?
A. I remember our last game against Virginia Tech. It was a really special moment because it was such a rough year physically for me – I had an elbow infection I had to work through and had missed some games and then come back. It was really a great group of guys. I was a fifth-year senior and we played really well. I just remember that day, walking out on the field – just that day of seeing all the fans. It was a pretty emotional day, your last day of competition at UVA. We had a bowl game, but that was the last time at UVA. It was a lot of fun that Senior Day – with friends in and out of the stands.
And it didn't hurt that we got to beat Virginia Tech.
Q. Do you still see any defensive players in your nightmares?
A. Levon Kirkland [laughing]. I got knocked out in that game at Clemson one year and he was part of that. Great guy and a great player.
Q. Do you have a favorite NFL moment?
A. That's a tough one because I was a backup and didn't play that much, but in Kansas City I was around so many great players and coaches and learned a ton about the game. Joe Montana was there for a couple years with us. He was just a really good guy to learn from because he had no ego at all about his game. He had zero ego about being Joe Montana. He was just a great football player and an amazing teammate. Dave Kreig was our other quarterback. I was also around Rich Gannon and Frank Reich in Detroit – some great quarterbacks.
[Current Dallas Cowboys head coach] Mike McCarthy was our quality control coach in Kansas City. [Tampa Bay Buccaneers head coach] Bruce Arians was on that staff, along with Herman Edwards, and Marty Schottenheimer was the head coach. Paul Hackett was our offensive coordinator. We had Marcus Allen and Neil Smith and Derrick Thomas on defense. We just had a lot of great coaches and players. It was incredible.
Then I got to Detroit and we had Barry Sanders, who might be the most amazing running back I've ever seen in my life in person. He just had an incredible work ethic and was a great player.
Q. So at 43, Tom Brady isn't that much younger than you and I. Does that kind of blow your mind?
A. Yeah [laughing]. It really does. Because when Joe Montana came to the Chiefs he might have been 38 or 39. He was at the end of his career and trying to play a little bit longer and was in great shape. But looking at how Tom Brady is playing … he's just taken care of himself so well.
Q. How do you explain a guy like him who doesn't have great physical attributes – he doesn't have a big arm and isn't tremendously athletic?
A. Well, neither was Joe Montana, but they were in a system that worked so well for them for so long and then they could make decisions and just had a natural way about them. [Brady] doesn't get rattled and I think he's just such a competitor. He loves winning and playing. It's fun to him.
I think that's the part that makes guys play for a long time because it's way too hard if you're not having any fun with it.
Q. What do you enjoy most about your current job as athletic director at Woodberry Forest?
A. I like trying to solve problems, and I get to do that here every day and work with some really great people. … There's no normal day. But, philosophically, for me, being at a high-level academic and athletic school jibes with what I want to do. I just think both academics and athletics is so important and being able to help kids through both is big for me. I think if kids leave here with a sense of gratitude and learn to serve others, that would be the ultimate success for me.
Q. Are there some lessons you learned at UVA that you try to impart on students now?
A. Absolutely. Those years in college were so formative. Things happen and you go through hard times. But I definitely think the sense of gratitude and hard work and appreciation are things that kids, if they develop it, will be so much better for it down the road.
This is a difficult year for the boys who are at school here. They're home, learning virtually; they can say, "Woe is me, this is so hard," or they can say, "I have had the best experience and opportunity that many, many people can't even fathom being in a school like this." It's just the idea of moving on and being able to have some perseverance with it all, dashed with gratitude. I hope they leave with that.
Q. How do you think playing under both Coach Holland and Coach Welsh has influenced you in your education career?
A. Coach Holland had a lot of poise on the sideline, was a nice calm leader, but very passionate at the same time. You got to see both sides of it. Coach Welsh wasn't that calm on the sideline and was very demanding. So all those things, I've tapped into a little bit.
But in each case, they were who they were. They weren't trying to be somebody else, and I think that's the biggest thing. You try to figure out who you are and make sure you're doing that and that you're there for the kids. You wouldn't have a job if it wasn't for them. So you're there for them and you truly care about them. They both cared about each player who came through.
Article Information
February 17, 2021
/content/hoo-rizons-former-uva-and-nfl-quarterback-learned-under-best