Building a rock wall and fire pit area can sound like a fairly simple home-improvement project, right? You do a little Googling and find some names of landscapers or stonemasons who seem to have received good customer reviews, and who perhaps have some impressive photographic evidence of previous work on their social media pages.
Voila! You're roasting marshmallows, making S'mores and singing campfire songs with your kids in no time, all while patting yourself on the back about how much value you've added to your home when it comes resale time.
But then you examine that rock wall a little closer. Are there supposed to be huge gobs of mortar over some parts of the wall – almost like a child had too much fun with some Play-Doh? And come to think of it, why does the wall seem so wobbly?
Fast-forward a week or two, and you're in the backyard with a hammer and chisel, trying to dismantle the wall so that someone who knows what they're doing can come and rebuild it.
Former University of Virginia volleyball player Alexis Sutton is well-versed on these types of home-improvement horror stories, and that's one of the reasons she founded a company called Tilly in 2019 with three women whom she has known since high school.
Tilly is an online landscape design company that walks you through every step of a project – remotely.
After several years working in the public relations and marketing industry, followed by a stint in corporate philanthropy, Sutton said she's found her niche.
"It's been really fulfilling to hear stories from our customers about the transformations they are making thanks to Tilly," Sutton said. "Especially in the times of COVID, quarantine and stay-at-home orders, homeowners are maximizing every possible inch of their homes, inside and out. We've helped them plan spaces for kids' play structures, bocce courts, pools, hot tubs, fire pits, backyard office pods – you name it!"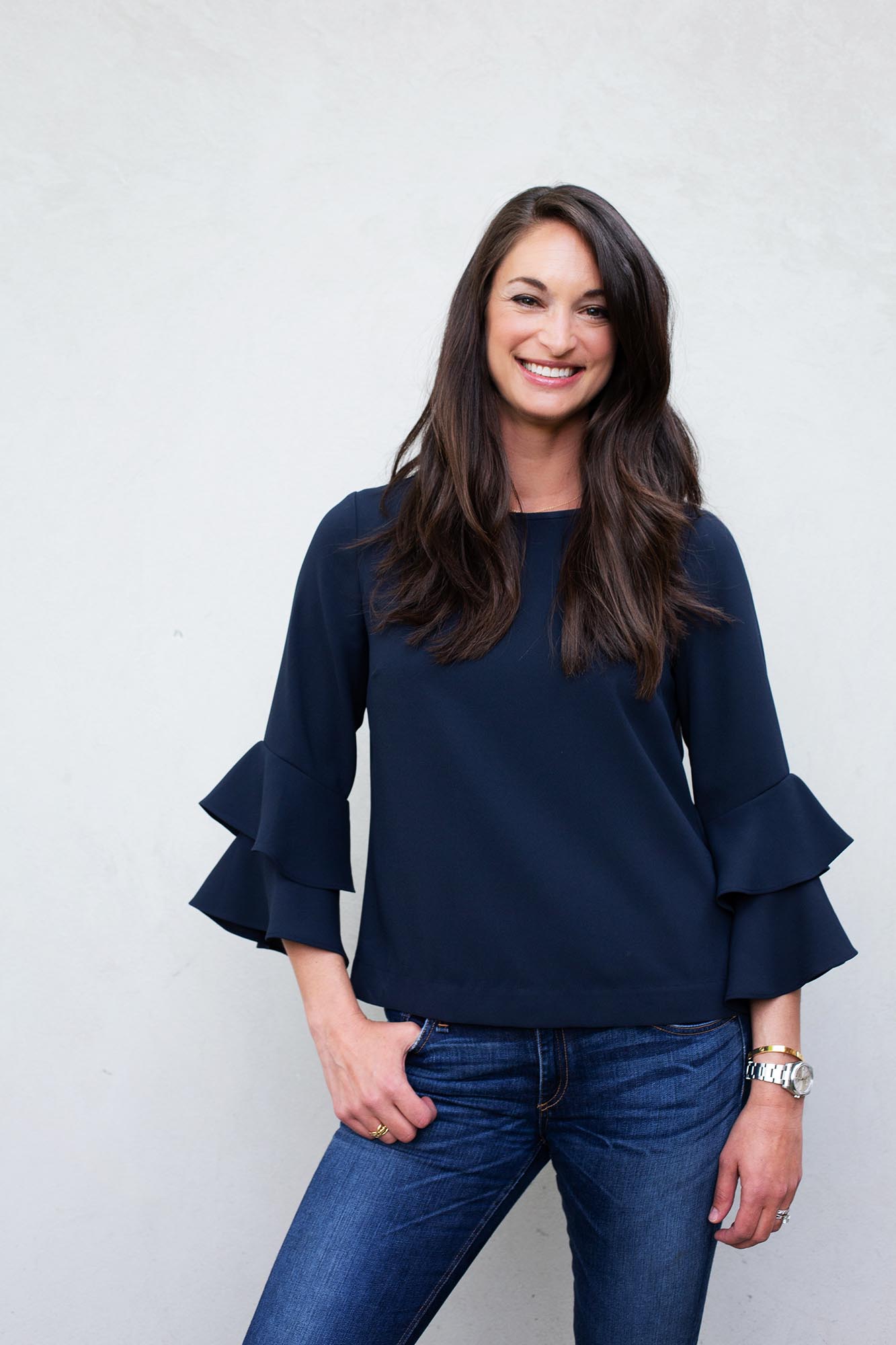 Employing designers all across the country, Tilly has completed projects in 44 states and counting.
The company helps customers find the right design package, then guides them through the process of building a profile that includes photos, measurements, environmental considerations, style preferences and more.
Customers then meet with their designer over video chat for a tour of their property and work through the design process on a two-way platform that allows for easy revisions and approval of the final plan. 
At the end of the process, the customer receives a custom design that will help them hire a contractor to install their plans.
Sutton, an Illinois native who lives with her husband, James, and two daughters in Denver, said one of the things that separates Tilly from competitors is the fact that one of its founders, Blythe Yost, is a certified landscape architect.
"This is now a space where tech entrepreneurs are starting to catch on and having Blythe as our CEO puts us at a huge advantage," Sutton said. "She has managed the landscape design-build process herself many times, and for some of the most discerning homeowners in the country. Her experience is now embedded into our entire design process, which emphasizes the one-on-one designer consultation, leverages her construction expertise, and has resulted in very high levels of customer satisfaction."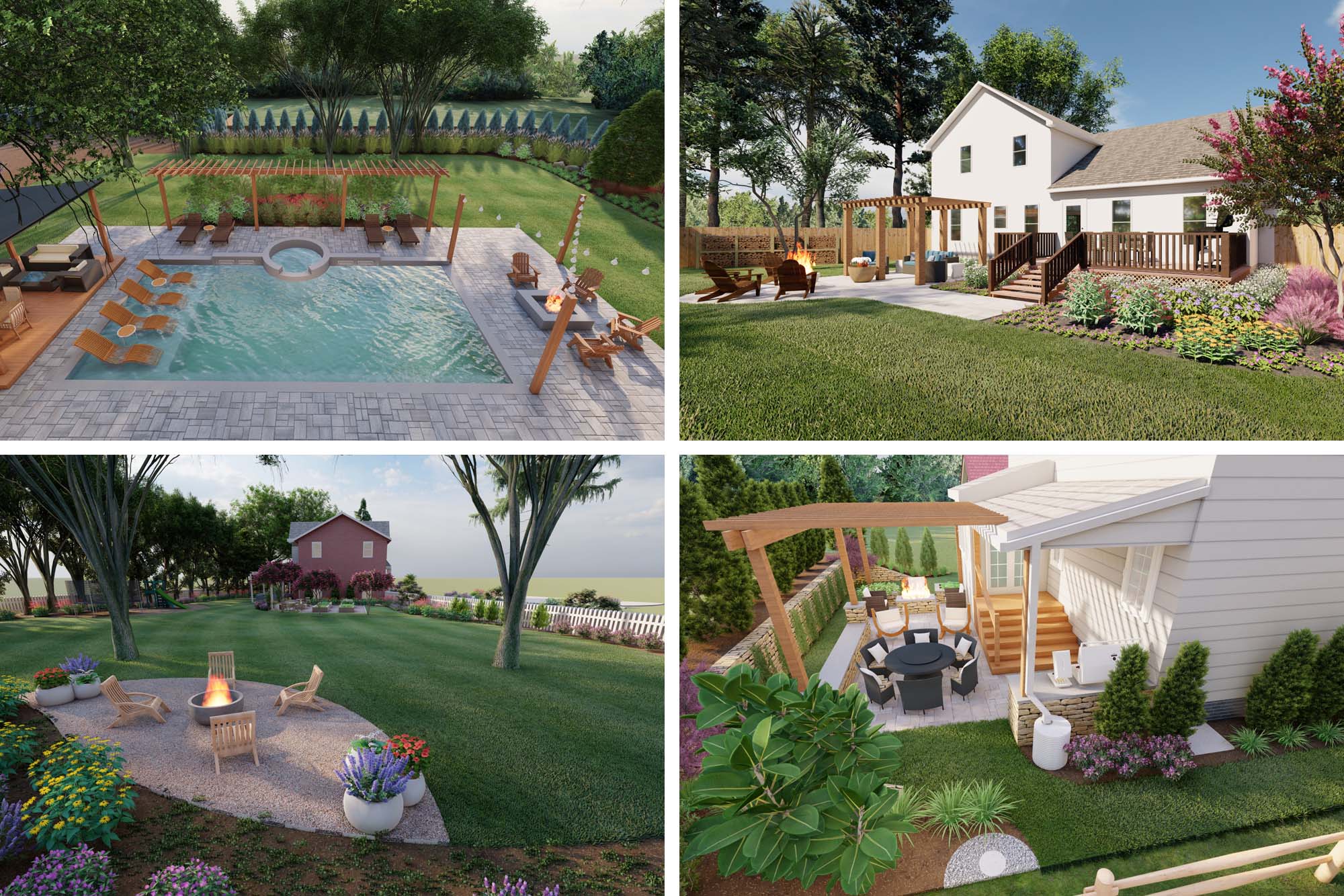 At UVA, Sutton – who went by Alexis Geocaris then – captained the volleyball team. She is a member of the program's "1,000 Kills Club" – she finished with 1,008 in her career – and still ranks in UVA's top 10 in a number of defensive categories.
Sutton said she will never forget getting the first block of her college career against a Stanford University squad that featured several players who had been training for the Olympics.
As a third-year student in 2003, Sutton and fellow standout Sarah Kirkwood helped lead the Hoos to a 25-9 season. The 25 victories rank as the third-most in program history and haven't been eclipsed since.
"It was a really fun team and those bonds will be there forever," Sutton said.
Sutton, who graduated from UVA with a degree in psychology in 2005, looks back fondly at her time on Grounds.
"More than anything, what I was looking for and certainly found at UVA was a well-rounded experience," she said. "I was a student, an athlete, a sorority member, and I had an incredibly rich and diverse four years."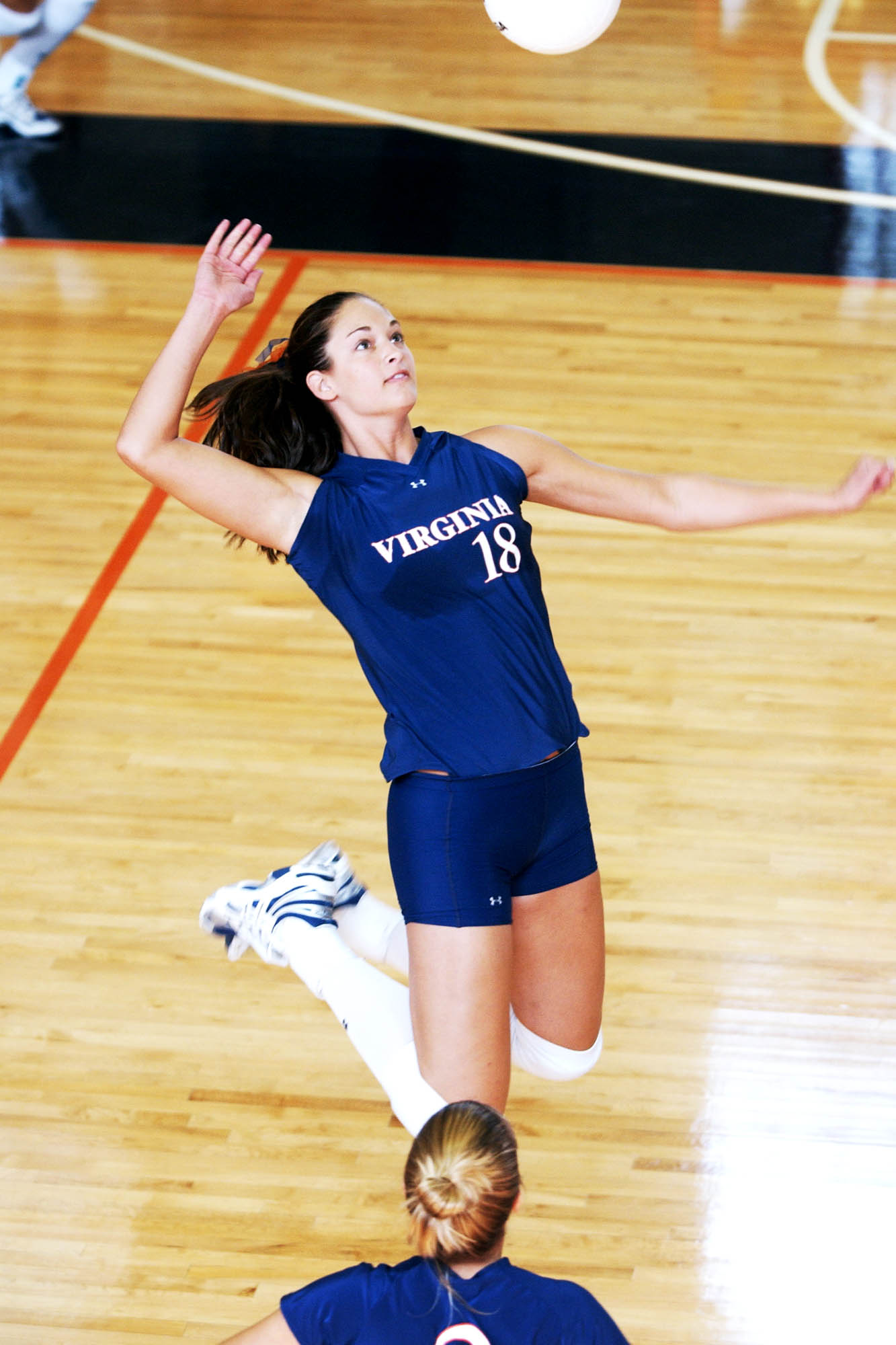 After UVA, Sutton worked in public relations and marketing in Chicago and New York prior to taking a job as director of the Erol Foundation in San Francisco.
"It was a truly forward-thinking, multidisciplinary workplace where I was exposed to fearless environmentalists, world-renowned artists and inspiring business leaders," she said. "I definitely got the entrepreneurial bug while living in the Bay Area, and then brought it with me to Denver."
The a-ha moment for Sutton came while she was on an annual summer trip with her old high school friends – Yost, Heather Hoeppner and Sarah Finazzo.
"With three of us being brand-new to homeownership, we were sitting on the patio asking Blythe for ideas on how to improve our outdoor spaces," Sutton recalled. "This type of customized design advice is cost-prohibitive for the majority of homeowners – starting at $1,500 before you purchase a single plant.
"We thought there had to be a way to essentially scale Blythe's expertise and her design process, making it accessible to a much larger market. And that's what has been driving Tilly ever since."
Yost, a Cornell University alumna, said Sutton has an incredible ability to view potential challenges or setbacks in the most favorable light to find a solution. 
"She can break down complex issues into manageable steps and develop an organized approach that provides a pathway to success," she said.
"Alexis' drive, entrepreneurial roots, and long-time inclination towards beautiful flowers make Tilly a natural fit for her," added Hoeppner, who attended Kenyon College.
Finazzo calls Sutton – whom she has known since the sixth grade – a "natural-born leader."
"Thinking about our friendship over the past 25 years, I can 100% say I never imagined working together and having all the successes we have had thus far with Tilly, but I feel truly grateful for it and am so thrilled I get to take this ride with a lifelong friend," said Finazzo, a Vanderbilt University alumna. "I'm betting our parents, meeting us in our prime awkward stages in sixth grade, didn't see this coming either!"
Sutton said Tilly (currently looking for designers throughout the U.S. to add to its team) is just getting started.
"We see a lot of potential to expand our services," she said, "and to become a trusted resource for all things outdoors, sticking with homeowners throughout their journey into gardening and landscape management."
Article Information
February 22, 2021
/content/hoo-rizons-former-volleyball-star-wants-you-avoid-home-improvement-disasters