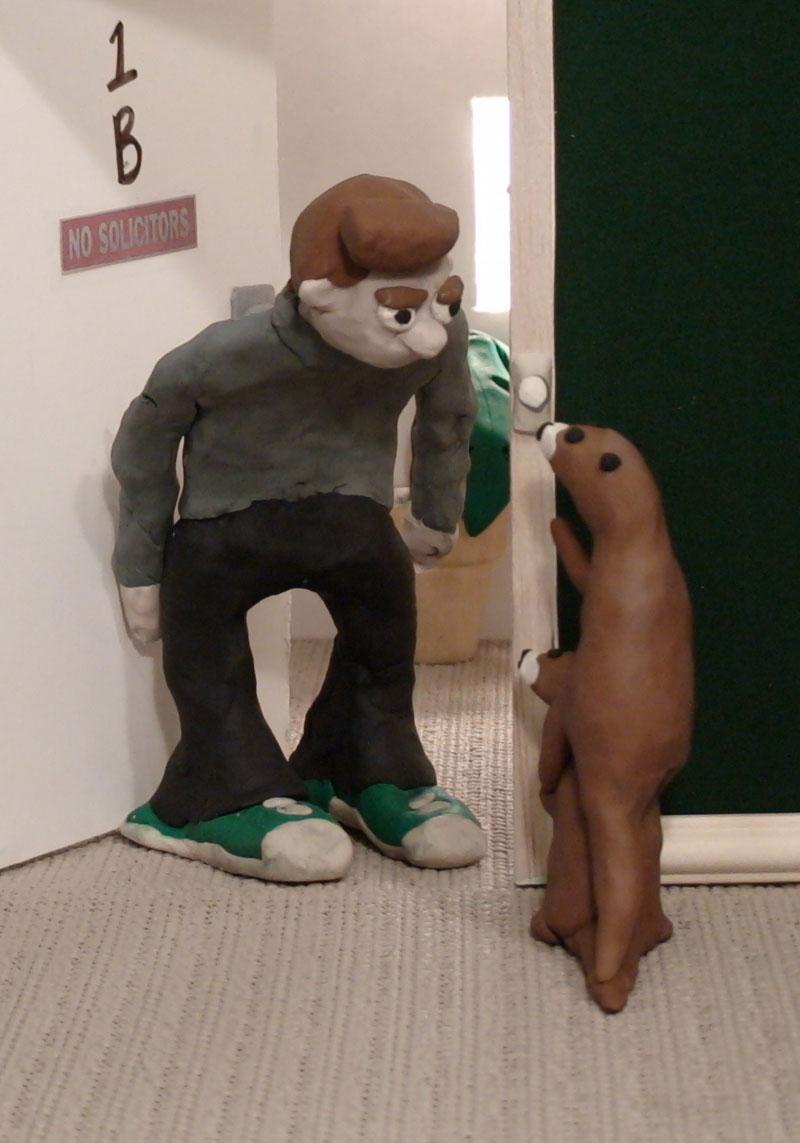 March 31, 2008 — "The Jackalope's Tales" is a collection of films, animations and paintings reflecting student artist Emily Prescott Hamel's unique sense of humor. Inspired by the works of Tim Burton ("The Nightmare Before Christmas"), Hayao Miyazaki ("Spirited Away"), Peter Lord and Brian Sibley (Wallace and Gromit), "The Jackalope's Tales" is a glimpse into the unlimited potential of the human imagination and into animation as an artistic medium.
The exhibit is on view April 14-18, from 6 p.m. to 87 p.m. daily, at the RAWStuff Gallery on West Main Street, above the Studio Art Supply Store. An artist's reception will be held April 18, from 5:30 to 7:30 p.m.
The title of the exhibit is taken from a folkloric animal — a cross between a jackrabbit and antelope — known by various names, including "jackalope," "antelabit" and "stag bunny." The hybrid animal is often the focus of tongue-in-cheek representations in various media and has become part of popular culture.
Hamel, born and raised in Houston, is a double major in studio art and psychology at the University of Virginia. She expects to graduate in May and looks forward to working somewhere in California.
For information, contact Hamel at
eph2v@virginia.edu
or (713) 898-3668.