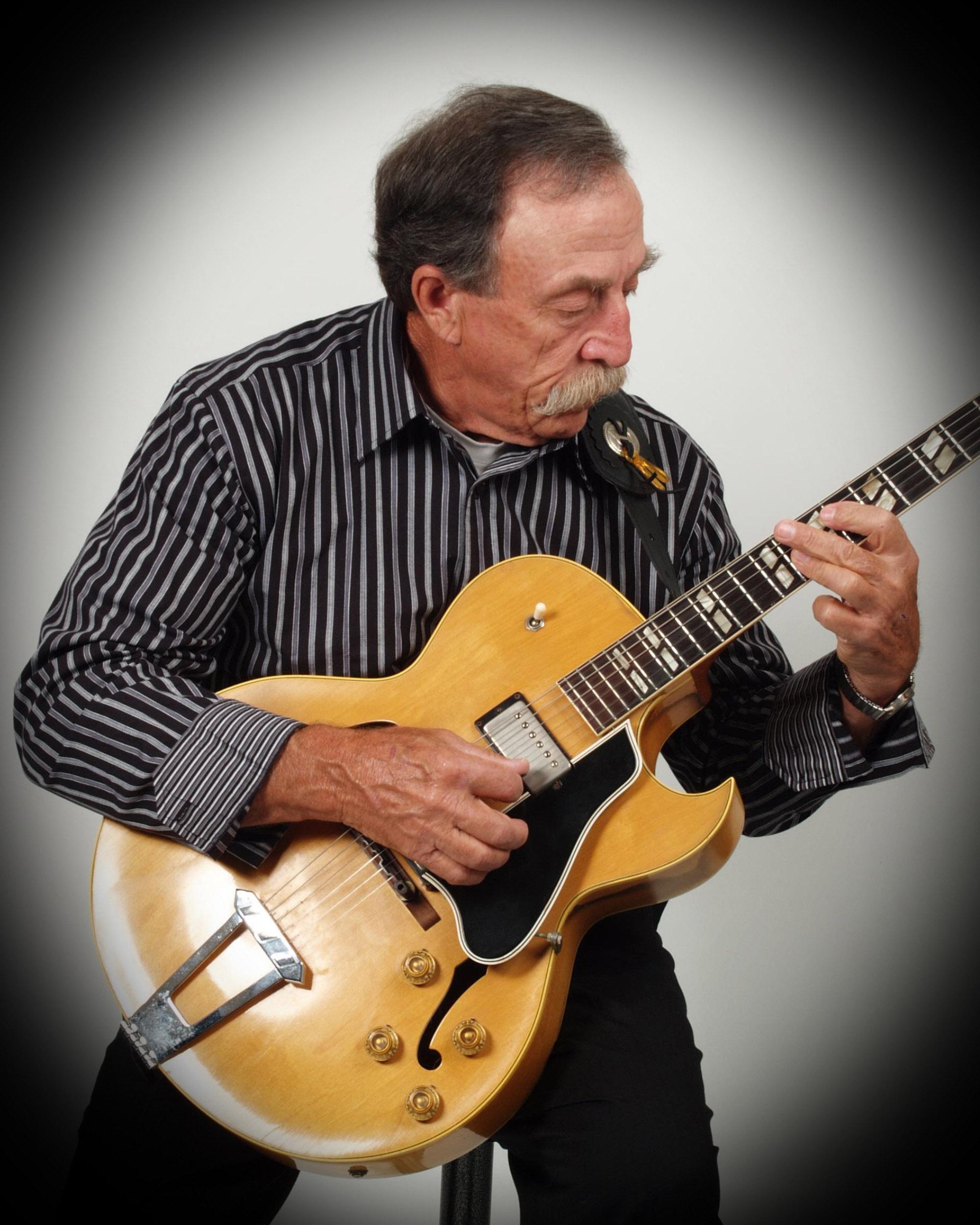 September 23, 2010 — The Charlottesville Jazz Society will present guitarist Lew Woodall and his quartet on Sept. 26 at 7 p.m. in Brooks Hall Commons at the University of Virginia.
The concert is being presented in cooperation with WTJU-FM (91.1), U.Va.'s radio station.
Woodall wandered a long and winding path before finding his way to jazz.  After playing rock, top 40, beach and blues music early in his career, he stopped playing completely for 12 years while he tended to his family and his blueberry farm in southwest Virginia.
Since rediscovering his first love, jazz, in 2000, Woodall has recorded four CDs. His 2008 and 2009 albums "Simply Cooking" and "Simply Cooking II, Second Time Around" (Philology Jazz Records) were well-received.
"Simply swinging is the byword," reviewer John Gilbert wrote. "This quartet has the Old Dominion driving in the fast lane."
Fans of soulful, straight-ahead jazz will be treated to rousing renditions of jazz standards and original compositions in the same spirit.
The pianist on those recordings, Hod O'Brien, said, "Lew Woodall is a good, raw, grassroots blues- and country-influenced guitar player with a hard-driving swing, reminiscent of Cal Collins. He's no pussy-footer. He plays my kind of music."
For this special concert, Woodall will be joined by O'Brien, who will perform on the Steinway grand piano that is now housed in Brooks Hall. Fans of O'Brien's renowned classic bebop style will not want to miss this rare opportunity to hear him play on such an exquisite instrument.
Also performing with the quartet is bassist Tom Harbeck from the Shenandoah Valley, who may be more familiar to jazz fans in this area as a superb guitarist. Rounding out the group is Joel Lubliner on drums, also from Virginia.
Tickets ($10, or $5 for students) are available only at the door. For information, visit the websites of WTJU  or the Charlottesville Jazz Society, or call 434-249-6191.