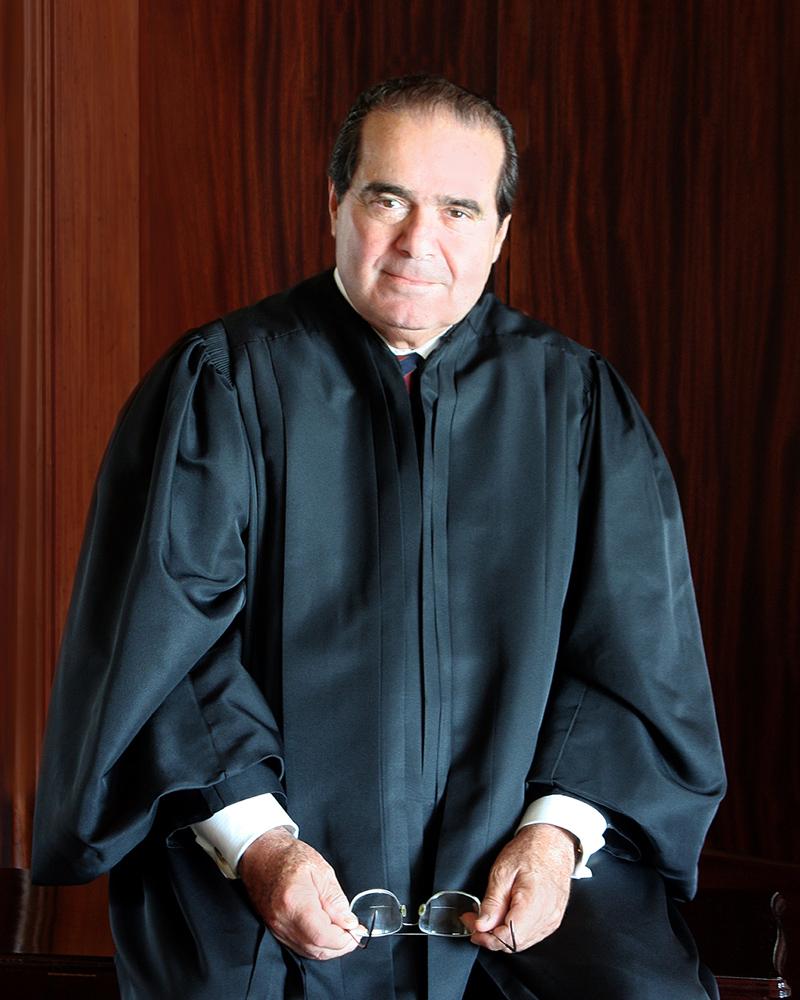 February 14, 2008 -- U.S. Supreme Court Justice Antonin Scalia, a former University of Virginia law professor, will be awarded the 2008 Thomas Jefferson Foundation Medal in Law during the University's Founder's Day festivities in April.
As a leading proponent of interpreting laws and the Constitution based solely on their textual meaning, Scalia has played a critical role in the court's direction over the past two decades.
"Justice Antonin Scalia is one of the most consequential legal figures of our time. His influence stems not only from his seat on the Supreme Court, but also from the power of his ideas and the eloquence of his expression," said U.Va. Law School Dean John C. Jeffries Jr. "He is a person of wit and warmth who does not shy away from the controversy aroused by strong opinions."
Scalia taught at U.Va.'s Law School from 1967 to 1971.
Nominated to the Supreme Court by President Ronald Reagan in 1986, Scalia is the second-most senior associate justice on the court and the first Italian-American justice. He previously served as a judge on the U.S. Court of Appeals for the D.C. Circuit, assistant attorney general for the Office of Legal Counsel, chairman of the Administrative Conference of the United States, and general counsel of the Office of Telecommunications Policy. He was chairman of the American Bar Association's Section of Administrative Law (1981–82) and its Conference of Section Chairmen (1982–83).
After graduating from Harvard Law School, Scalia worked for law firm Jones, Day, Cockley and Reavis in Cleveland before joining the Virginia law faculty. He has also served as a professor at the University of Chicago Law School and as a visiting professor of law at Georgetown and Stanford.
The Thomas Jefferson Medal in Law and its counterparts in architecture and civic leadership are the highest external honors bestowed by the University, which grants no honorary degrees. The awards recognize the achievements of those who embrace endeavors that Jefferson — author of the Declaration of Independence, third U.S. president and founder of the University of Virginia — excelled in and held in high regard.
Sponsored jointly by the University and the Thomas Jefferson Foundation, the nonprofit organization that owns and operates Monticello, the annual awards are conferred during the University's Founder's Day celebrations, held around Jefferson's April 13 birthday. In addition to receiving a medal struck for the occasion, recipients will attend ceremonies in the Rotunda and a dinner at Monticello.
Scalia joins several of his current and former Supreme Court colleagues in receiving the medal: Justices Anthony M. Kennedy and Ruth Bader Ginsburg, former Justices Sandra Day O'Connor and Lewis F. Powell, Jr., and former Chief Justice William H. Rehnquist have all received the honor. Other recipients include former Chief Justice Warren E. Burger, Sen. Sam Nunn and former Secretary of State Warren Christopher.
View a full list of
Thomas Jefferson Foundation Medal in Law recipients
.