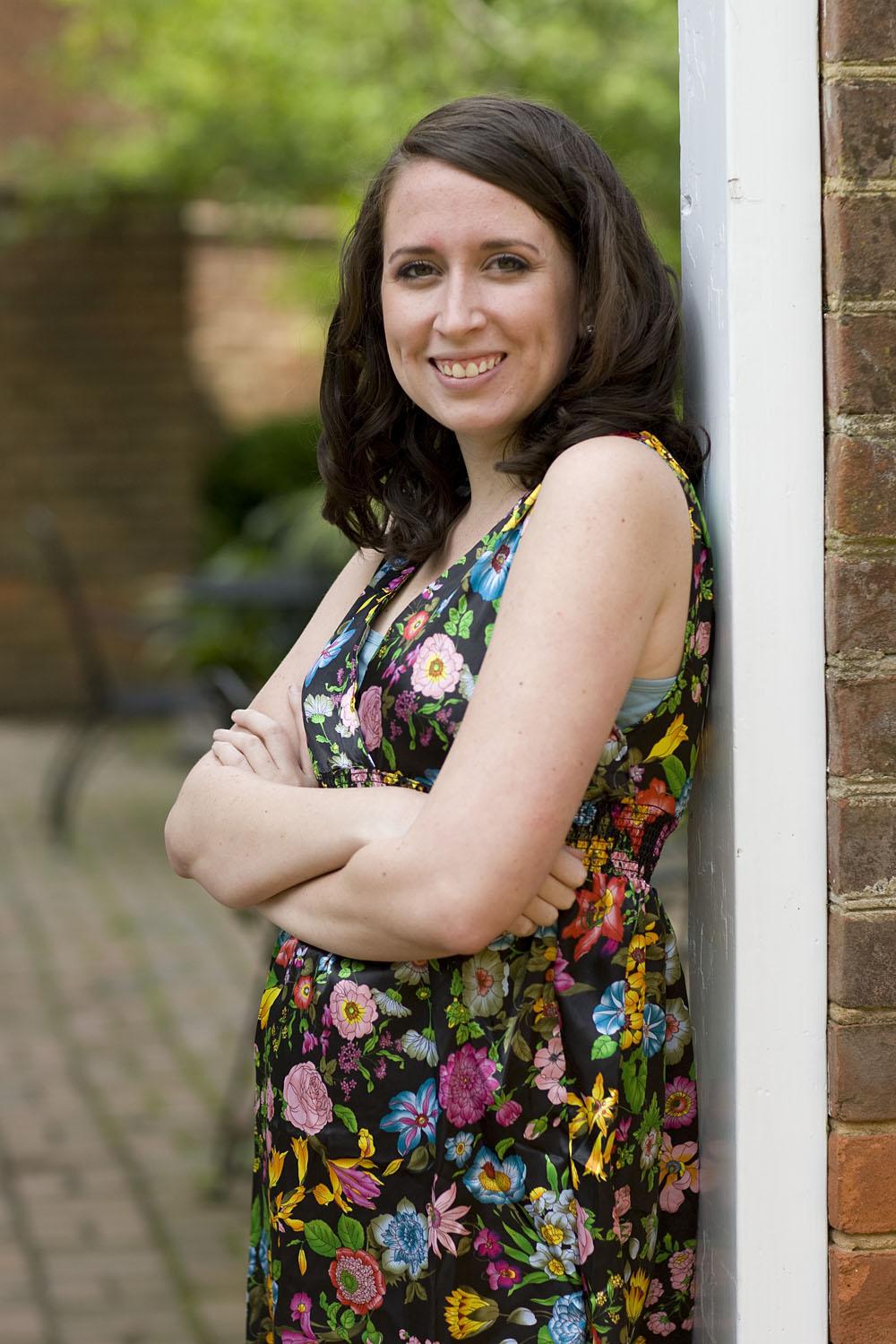 May 8, 2009 — Kimberly Diaz, a member of the Cavalier Marching Band Color Guard, will make her father proud when she marches down the University of Virginia's Lawn to graduate on May 17.
Her father and his family moved from Cuba in the 1960s in search of a better life, she said.
What Kimberly Diaz is most proud of is co-founding the student group, 'Hoos for Open Access.
Diaz and fellow graduate Chalais Massard started the group two years ago to help promote socioeconomic diversity among the student body at the University, partly by helping to spread the word about AccessUVA, the University's financial-aid program.
"AccessUVA made it possible to go to the school of my dreams without leaving me a hundred thousand dollars in debt. It's opened the doors for me to do whatever I want after graduation," said Diaz, a native of Roxbury, N.J.
A double major in economics and psychology, she will head to Washington, D.C., after graduation to join Teach for America and pursue a master's degree in teaching from American University.
"I'm so grateful for everything AccessUVA has given me the last four years, and I'm determined to educate my future students so they know that education truly is the key to opportunity," Diaz said.
Through 'Hoos for Open Access, she has taken that message to high school students, letting them know it is possible to afford going to U.Va. if they make good grades and get in.
The group organizes "call nights," during which members phone students who have been admitted to U.Va. to see if they can answer any questions. In addition, they host prospective students who'd like to visit the Grounds and stay overnight.
'Hoos for Open Access also has created a support network for current AccessUVa students, holding activities such as financial literacy workshops. Near the end of the school year, the 'Hoos host a dinner for graduating AccessUVA students.
"It's great to know that future generations of low- or mid-income students will have a wonderful support system in 'Hoos for Open Access," Diaz said.
— By Anne Bromley