In the hours before New York City emergency physician Dr. Lorna Breen took her own life in April – after months of days-long shifts, swarms of sick coronavirus patients, tragic deaths of patients in hospital hallways and waiting rooms, and deprived of sleep for at least a week – a terrifying thought consumed her:
Would she lose her job, her medical license, and be ostracized by colleagues for acknowledging she was struggling and needed help?
"She was worried," said Lorna's sister, Jennifer Feist, a Charlottesville attorney, "that it would end the career that she had spent her entire life working for. At the time, I thought Lorna's fears were unfounded. What I learned after her death is that … seeking mental health care is considered a sign of weakness among many medical professionals. This paradigm must change."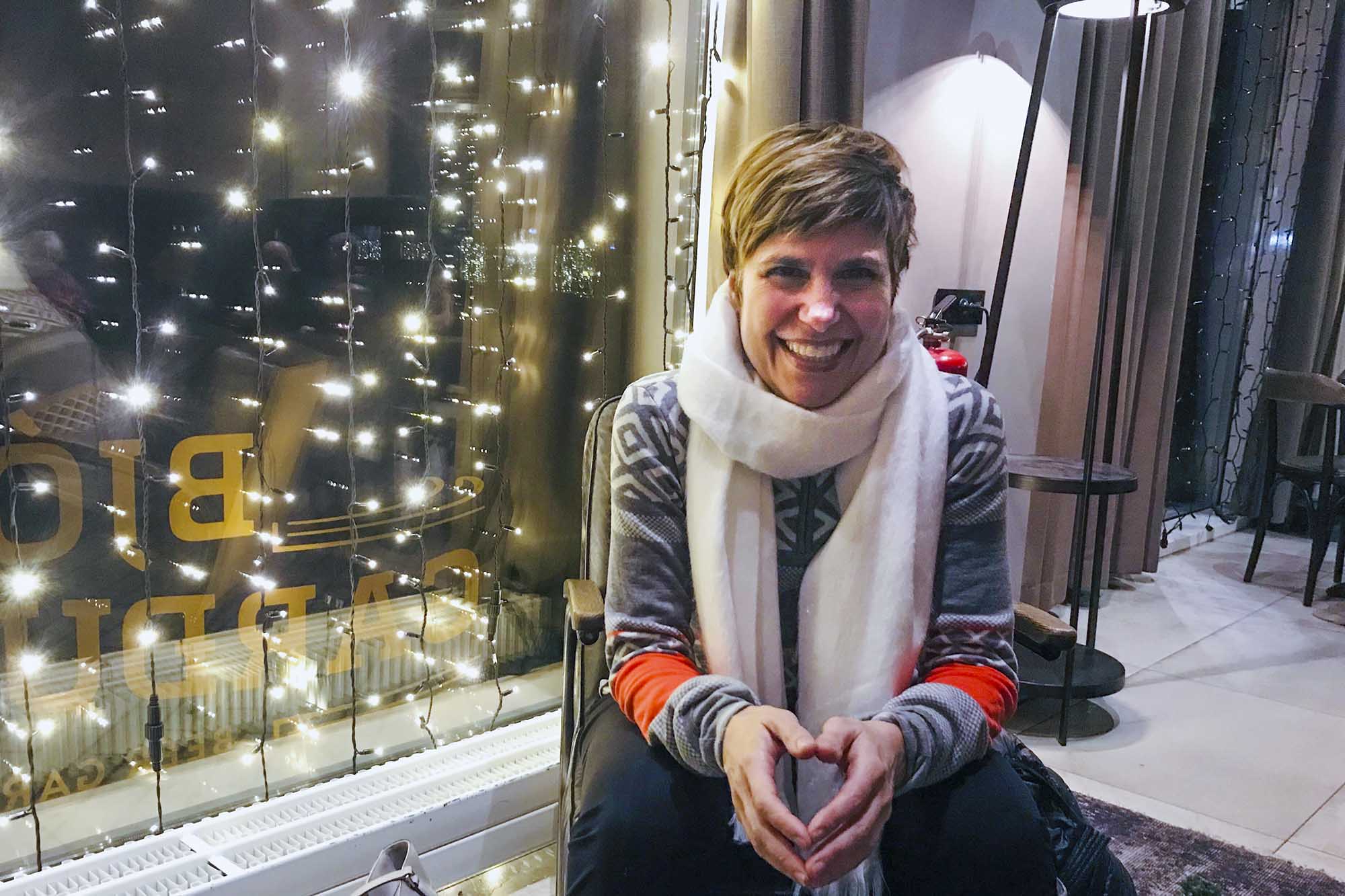 Before her suicide, Dr. Lorna Breen worried that seeking mental health care could cost her her career as an emergency physician. (Contributed photo)
Burnout has long afflicted clinicians, with more than half reporting emotional exhaustion, cynicism and little to no sense of personal accomplishment. Burnout also leads to attrition, medical errors, addiction and substance abuse, and, in some cases, suicide.
An estimated 400,000 patient deaths per year are attributable to medical errors in U.S. hospitals – the nation's third-leading cause of death. Nurses in high-stress environments are more than three times as likely to use marijuana and cocaine compared to their nursing peers from other specialties. And physicians are twice as likely as the general population to commit suicide.
Harm to patients and health care providers could be reduced if more clinicians felt comfortable reaching out for mental health support. For those that do seek this help, however, a culture of stigma and retribution – coming from hiring health care organizations, hospital leaders, state licensing boards, even professional health care organizations – exists in ways both overt and hidden.
Feist, along with her husband Corey Feist, CEO of UVA Physicians Group, and Pamela Cipriano, dean of the UVA School of Nursing, co-wrote a commentary in the current issue of Perspectives. They assert that offering robust mental health resources and support – through peer and in-unit counselors, adequate time off, respite rooms, and with meaningful personal and public expressions of thanks – is, in the era of COVID-19, no longer enough. Health care more broadly must finally shake the stigma surrounding providers who experience mental illness, who often suffer in silence, particularly during something like this global pandemic.
If "the culture of silence was a stifling burden before COVID-19," they write, "now, coupled with the isolating effect of the pandemic, the consequences of stigma are ever more dangerous."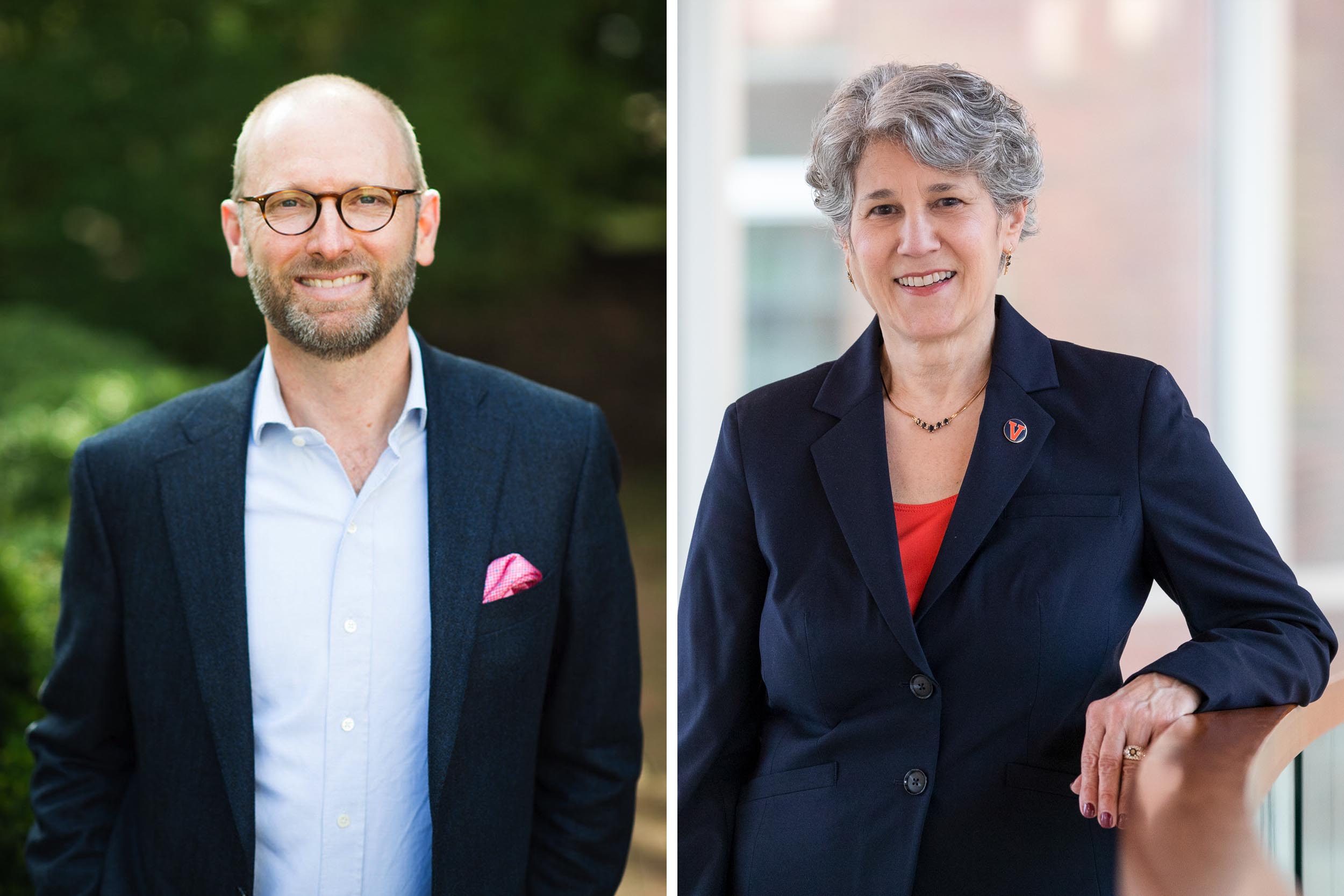 Breen's sister, Jennifer Feist (not pictured); Corey Feist, CEO of UVA Physicians Group, left; and Pamela Cipriano, dean of the UVA School of Nursing, right, are calling for change in how the health care community approaches mental illness.
Hospitals and health care organizations must no longer penalize clinicians who report past or present mental health conditions during interviews or after hire, the authors said. State boards and accrediting bodies must be lenient when evaluating current or past mental health diagnoses that may impact state or board licensing. Even professional health care organizations must ensure that members with mental health struggles won't be excluded, shunned or shamed by their peers. All these entities, the authors assert, must call for a seismic shift in the way that mental illness is perceived, moving from a framework that isolates and shames to one in which clinicians with mental health treatment histories are protected and supported.
Some important first steps have taken place. During Virginia's 2020 General Assembly session, the commonwealth enacted the SafeHaven program, established by the Medical Society of Virginia for "physicians and physician assistants seeking professional support to address burnout, career fatigue, and mental health reasons without the fear of undue repercussions to their medical license." Expansion of the program to nurses and other licensed health care professionals is being explored.
"Only by fundamentally addressing the culture of silence can we ensure that the clinicians who care for us can, in turn, ask for and receive the care they need without fear of consequences that could jeopardize their careers and well-being," the authors write.
The Feists established the Dr. Lorna Breen Heroes' Foundation, and this summer, Corey taught a Darden School of Business course about managing through the pandemic and dedicated time to the issue of mental health for health care providers. Many of his students have volunteered their time with the foundation and as part of the broader effort, which he calls "a true cross-Grounds collaboration."
The Dr. Lorna Breen Health Care Provider Protection Act (S. 4349), being considered in the U.S. Senate, would create well-being training programs and a national campaign to encourage clinicians to seek support for mental health issues.
Article Information
August 10, 2020
/content/lornas-fear-when-stigma-compounds-consequences