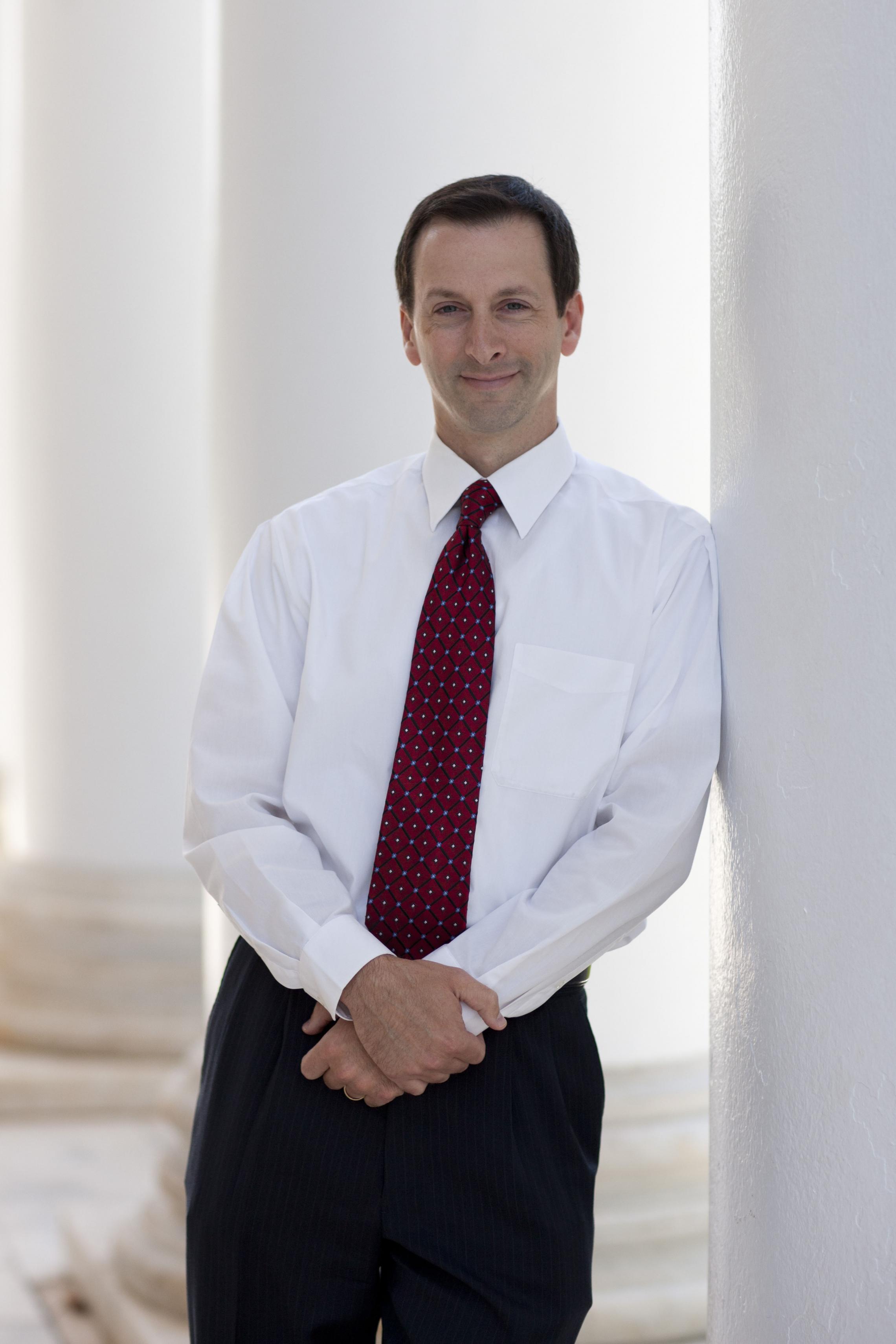 August 13, 2010 — Jim Matteo, assistant vice president for treasury management and fiscal planning at the University of Virginia, is the recipient of the 2010 "Rising Star Award" from the National Association of College and University Business Officers, known as NACUBO.
He received the award at the organization's annual meeting in July.
The Rising Star award goes to individuals who "have high potential to succeed as an executive and officer in higher education." Also honored was Russ Hannah of Arkansas State University.
Yoke San Reynolds, vice president and chief financial officer for U.Va., said Matteo's award is well-deserved.
"I cannot think of anyone in higher education who has achieved as much as Jim has in four years, internally and externally," she said. "He started U.Va.'s treasury function – and office – from scratch, built all of the operating infrastructure and made significant decisions that helped us weather the financial storm of the last two years."
Matteo, she added, has become an industry leader in higher education treasury management. He is the director of programming for the Treasury Institute for Higher Education and has presented his solutions on liquidity, debt management and compliance at NACUBO and other industry conferences.
Treasury management is responsible for providing management and oversight of the University's cash, debt and investments. It also provides banking services to internal parties by providing loans, offering investment options and managing cash flow for the University's schools and departments.
Leonard W. Sandridge, U.Va.'s executive vice president and chief operating officer, said Matteo has reshaped the University's debt operations "and the University is the beneficiary. NACUBO got it right when they selected Jim for this award.  It is good to see his exceptional performance recognized."
Matteo joined U.Va. in 2005 to lead the University's newly formed treasury operations department and became assistant vice president in 2008. He was recruited from PPL Corp., a Fortune 500 company, where he was finance manager.
"I was both surprised and honored to receive the NACUBO Rising Star Award," Matteo said. "I am particularly grateful to Yoke San for her nomination and the treasury management staff whose hard work helped us to achieve solutions worthy of recognition."
— By Marian Anderfuren