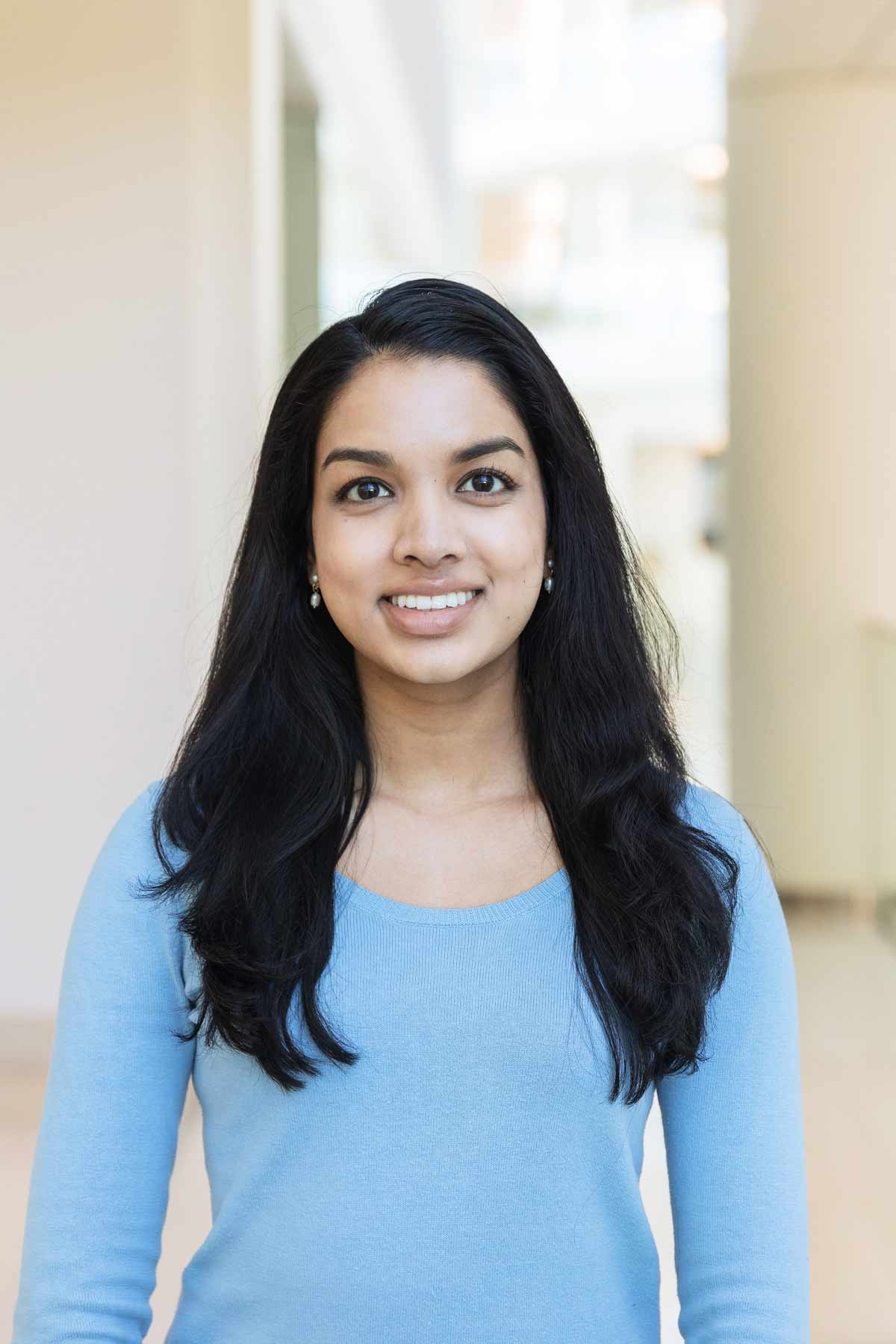 "I learned so much about McIntire throughout my own journey, and I've always had a love for mentoring others, so I knew being an ambassador was something I wanted to do," she said.
During her third year – and by then, a McIntire student herself – she joined the group and found that she enjoyed connecting with incoming students and discovering what led them to the commerce school. Additionally, the responsibilities of working with the group gave her a stronger feeling of purpose. "And it's a great feeling knowing I helped someone and eased any of their concerns," she added. This fall, she will be one of the program's co-leaders.
Vasanth's co-lead ambassador Will Littlejohn, also a rising fourth-year student, was motivated to join the group after being accepted to McIntire and going through the first week of classes.
"I wanted to give back and do more for the comm community, and show others the values and lifestyle of a commerce student," he said. "One of the most impactful voices for prospective and current students is the voice of their peers, so being able to share my knowledge and experiences has helped me feel confident about my time throughout the commerce program."
The lead ambassador during the last academic year, Philip Rubio, who graduated in May and is an associate consultant for Bain & Company in Washington, D.C., credits a McIntire ambassador with changing his mind about attending UVA during a second trip to Grounds as a high school student.
"It wasn't until April of my senior year when I revisited Grounds and went on an ambassador tour with Tiffany, a fourth-year ambassador at the time, when I began to envision myself in the UVA community and especially pursuing a major in commerce," he recalled.
Looking back, Rubio said that being part of the ambassador group for the school turned out to be one of the most fulfilling activities he was involved in at UVA. "I really cherished the opportunity to give back to the commerce community and serve fellow students. Specifically, being able to give them the peace of mind I didn't always have about applying to the comm school, recruiting and career advice – all while working with an incredible team of peers and staff – significantly marked my third- and fourth-year experience."
We asked current co-lead ambassadors Vasanth and Littlejohn, as well as their former leader Rubio, more about their time in the McIntire Student Ambassadors program to find out why it remains a rewarding endeavor.