Somewhere on the University of Virginia's Grounds right now, there is a 3-D printer whirring, spooling out layers of plastic to make a model of a patient's skull, perhaps, or bringing an architecture student's drawing to life.
There are also spinning robotic arms, drilling and making cuts that are accurate to thousandths of a millimeter. There are laser cutters, computer-controlled routers and even wind tunnels, all tucked into the nooks and crannies of labs, shops and studios around the University.
There is a buzz in these spaces, a special energy that comes not just from the tools, but from the people using them to turn ideas into reality. They are faculty and staff members who have carefully honed their craft, who are passionate about bringing the latest technology to UVA and who work every day to help UVA students from the Department of Drama to the School of Engineering and Applied Science find the best way to make their ideas happen.
They call themselves the "Makers of UVA" – an ever-expanding group of faculty and staff running a growing network of "Maker Grounds" spaces around the University.
These are just a few of their stories.
Melissa Goldman, School of Architecture "FabLab"
Goldman, the daughter of a math teacher and a sculptor, always loved making things. As a student at Harvard University, she ran her own set design group, building new worlds for each undergraduate drama production. After graduation, she didn't want to stop.
"I wanted to go even bigger than theater, so I went to graduate school for architecture at Columbia University, where I got bit by the digital fabrication bug," she said. "After that, I knew that I wanted my own shop, and that I wanted to teach."
That's exactly what she did. As fabrication facilities manager, Goldman now runs the Fabrication Lab, or "FabLab," at UVA's School of Architecture.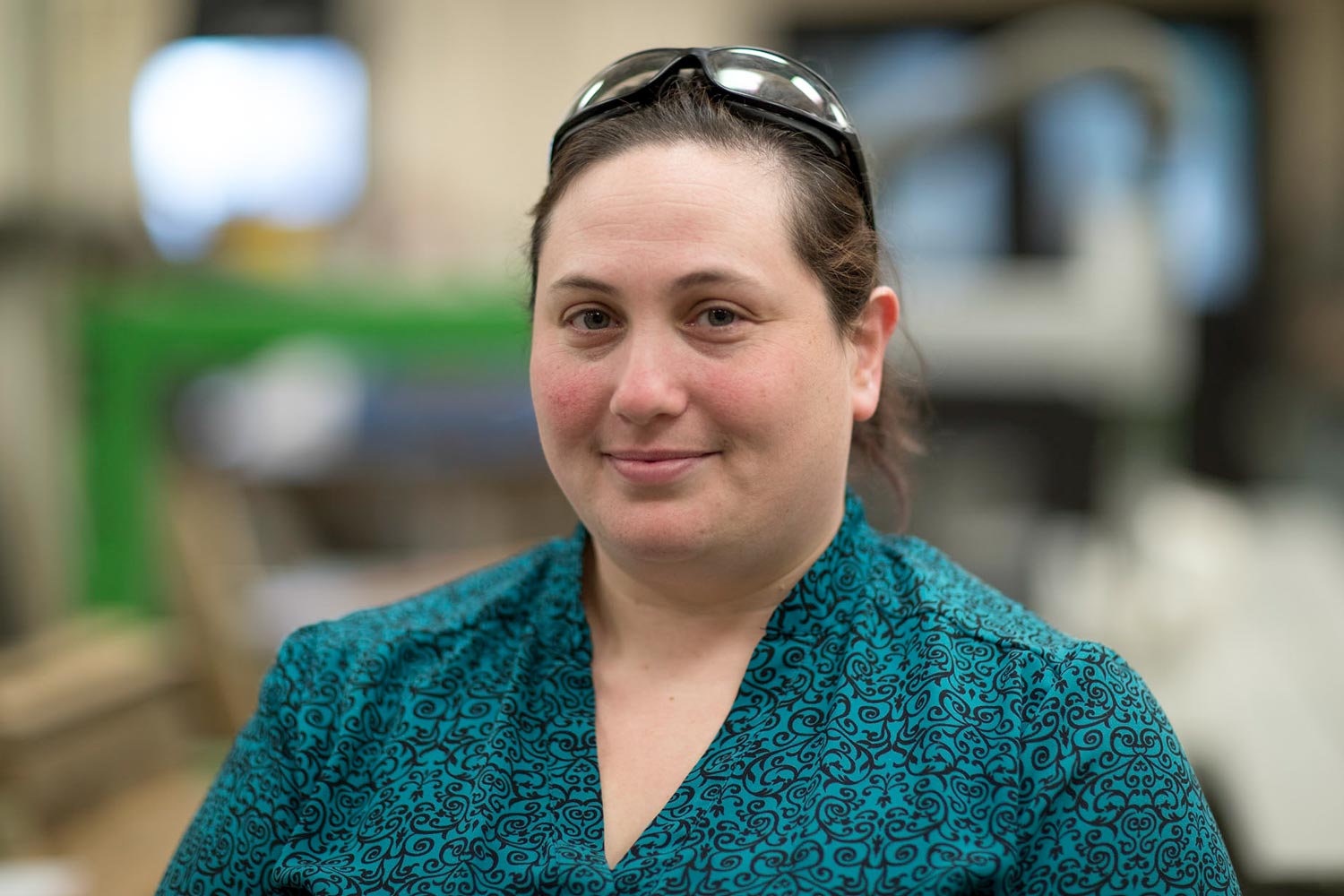 Fabrication Facilities Manager Melissa Goldman joined UVA in 2011 to grow the "FabLab" in the School of Architecture. (All photos by Dan Addison, University Communications)
In addition to working with architecture classes, Goldman runs safety demonstrations and workshops for any UVA students interested in using the lab's tools, which include robotic arms, CNC routers, 3-D printers and a wood shop, among others. She hosts "Robo Nights" to encourage students to explore industrial robotics, works with the Hoos Flying club to create large-scale model planes and has even helped students in the English department create laser-cut puzzles based on poetry.
"If students don't know how it's built, they can't design for it," Goldman said. "It's so important for students, faculty and staff to be able to experiment, play and get their hands a bit dirty. That's what we are all about."
As much as she loves the FabLab, Goldman says the best part of her job is collaborating with other makers around Grounds.
"Maker Grounds is so much more than spaces with tools; it's a network of people who have so much expertise, who teach and do research," she said. "It's creating a culture on Grounds."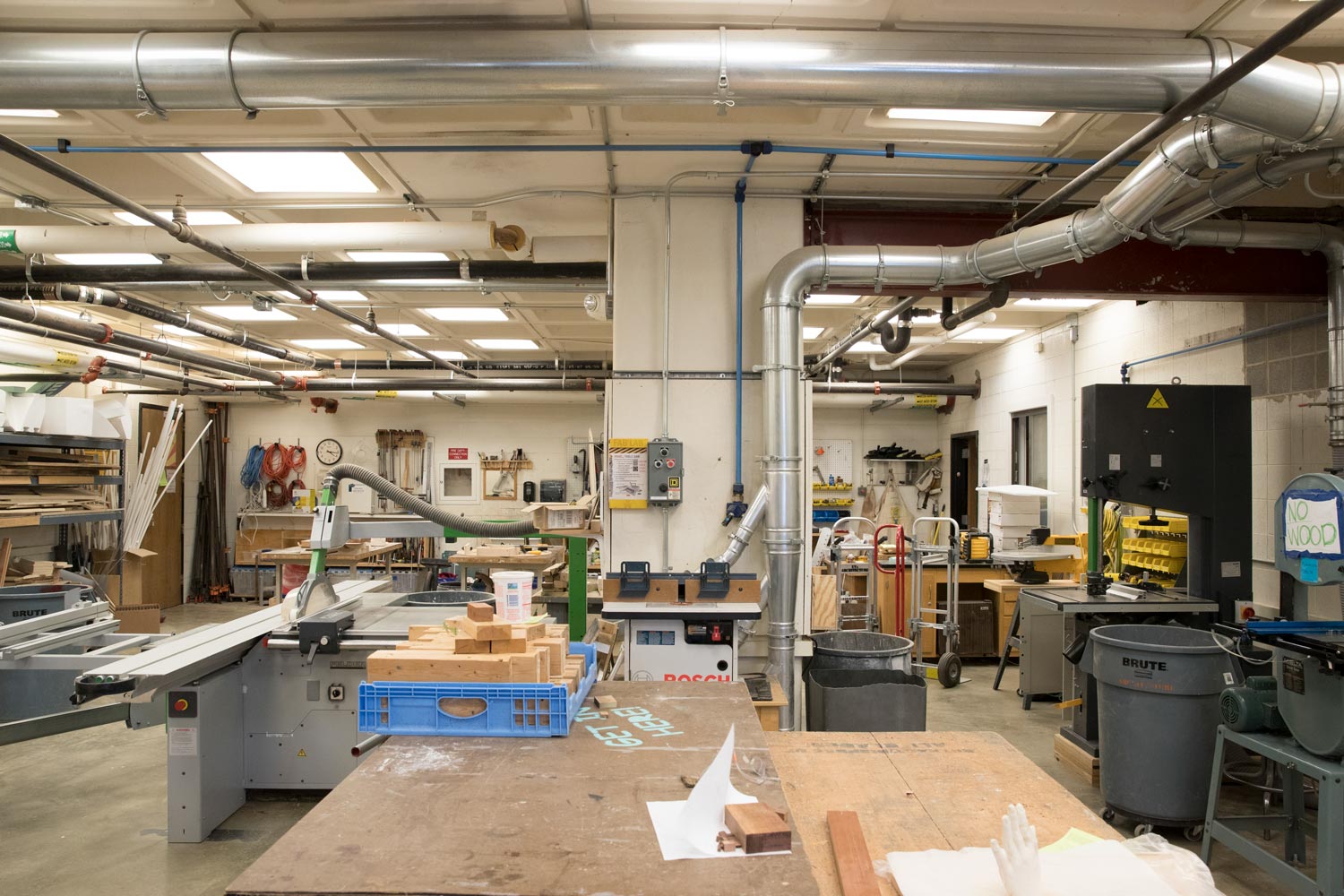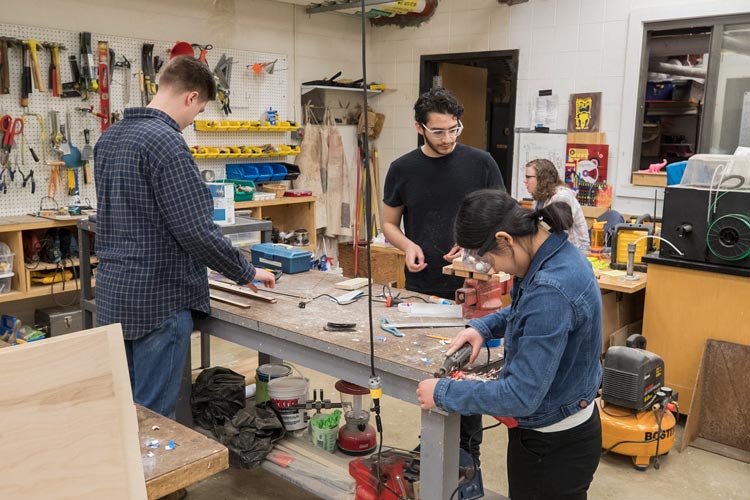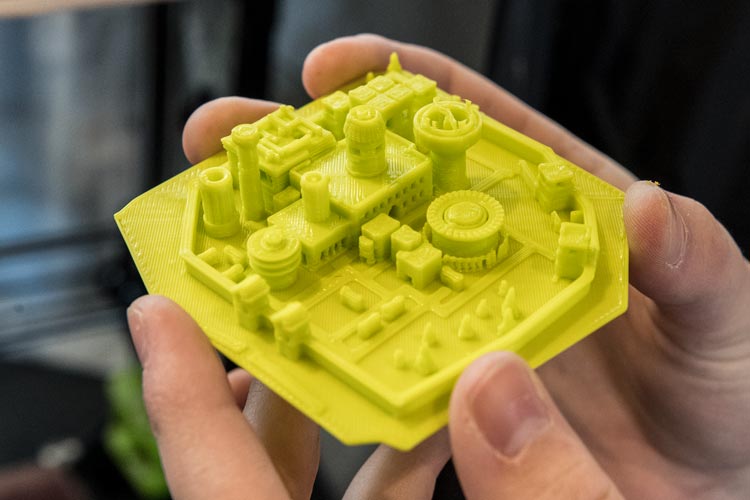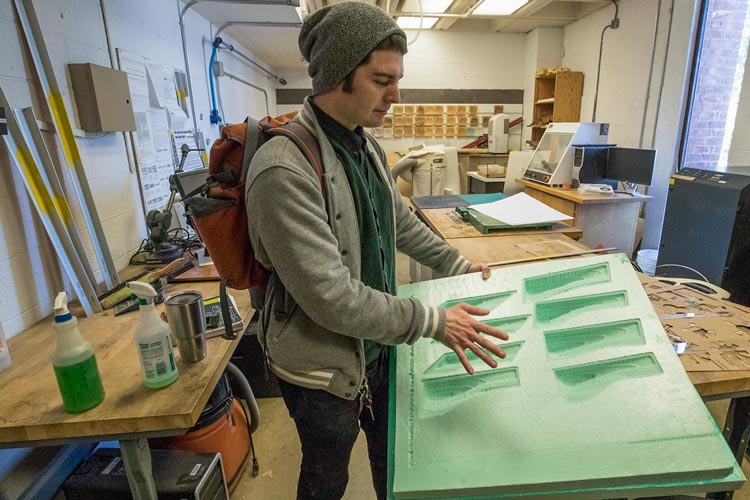 Will Rourk and Ammon Shepherd, Scholars' Lab
Will Rourk, an information visualization specialist, and Ammon Shepherd, a digital humanities developer, have worked with some pretty interesting objects at UVA's Scholars' Lab in Alderman Library. Among them are pipes belonging to none other than William Faulkner.
Rourk and Shepherd worked with Molly Schwartzburg, a curator at the Albert and Shirley Small Special Collections Library, to create 3-D-printed replicas of the pipes, which Faulkner left behind in Alderman Library for what he thought would be a short trip to Mississippi in 1962. Unfortunately, the famous novelist had a heart attack and never returned to his writer-in-residence position at UVA.
Rourk scanned the pipes to create a digital 3-D model, which now lives on Virgo and is easily accessible to any member of the public. To print them at UVA, Shepherd used a special wood filament that mimics the pipe's warm wood grain.
"The primary purpose is preservation," Rourk said. "We also want all of this data to be in an open archive so that anyone can access the scans and print the pipes themselves."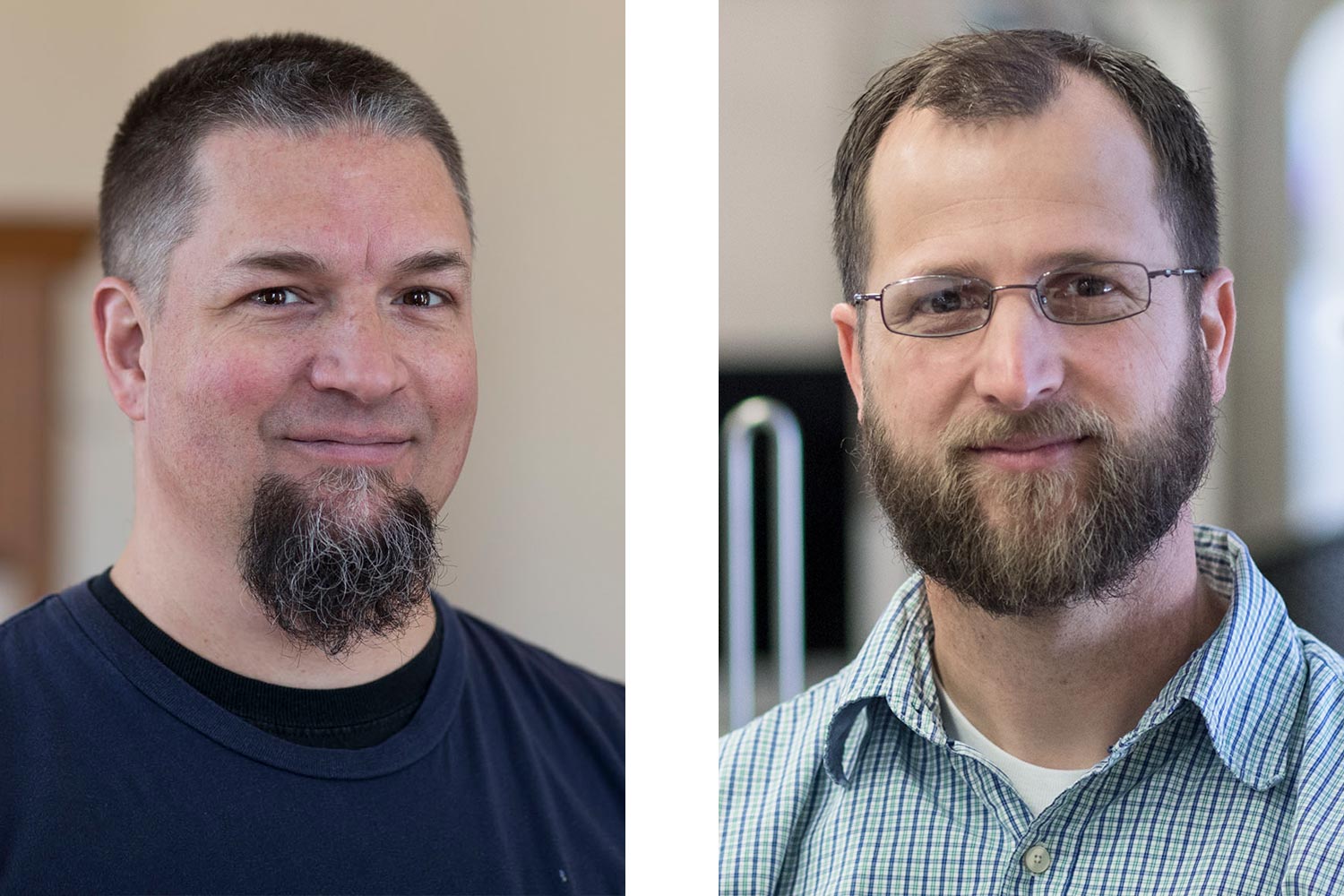 Information visualization specialist Will Rourk, left, and digital humanities developer Ammon Shepherd have worked on numerous 3-D printing projects in UVA's Scholars' Lab and all over Grounds.
Among the other projects the Scholars' Lab handles – Shepherd said the lab's three 3-D printers are booked every day – involves a 3-D-printed thermal detonator like the one Princess Leia uses in the "Star Wars" films.
As fun as it sounds, the detonator is also an important test case for a project Shepherd is working on with UVA ophthalmologists to make museums more accessible to visually impaired people, especially children.
"When you go into a museum and they have something you can only look at and not touch, it's hard for people with low visibility," he said.
Having 3-D-printed replicas of art and other objects like the "Star Wars" detonator could help visitors to understand how the objects feel and look. Eventually, Shepherd hopes to add light and sound to the objects, to create an even better experience.
"It could really allow people, especially those with visual impairments, to get more out of museums," he said.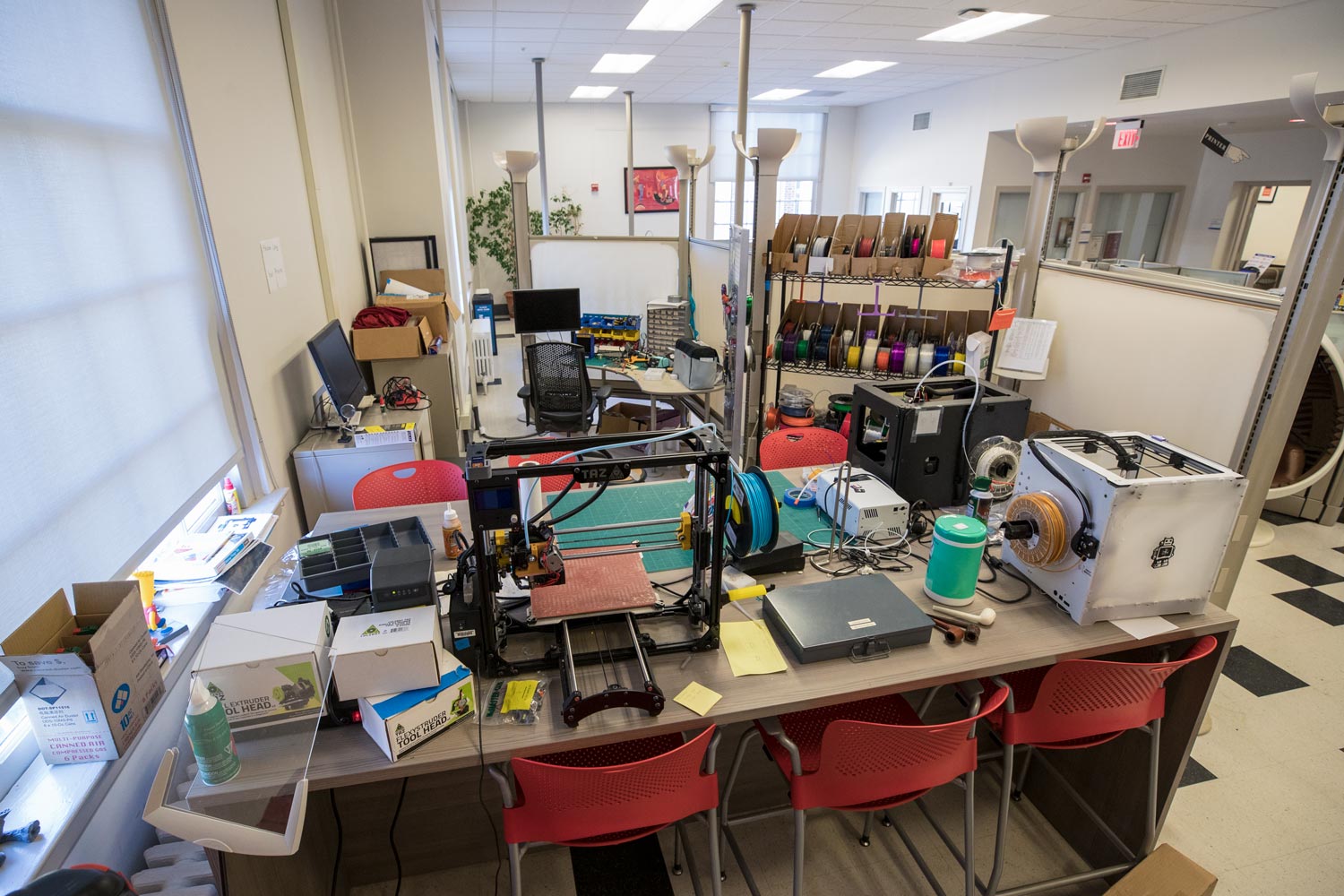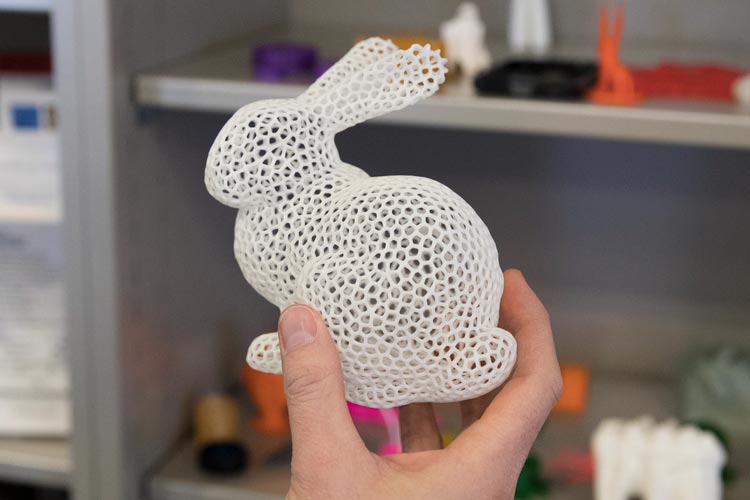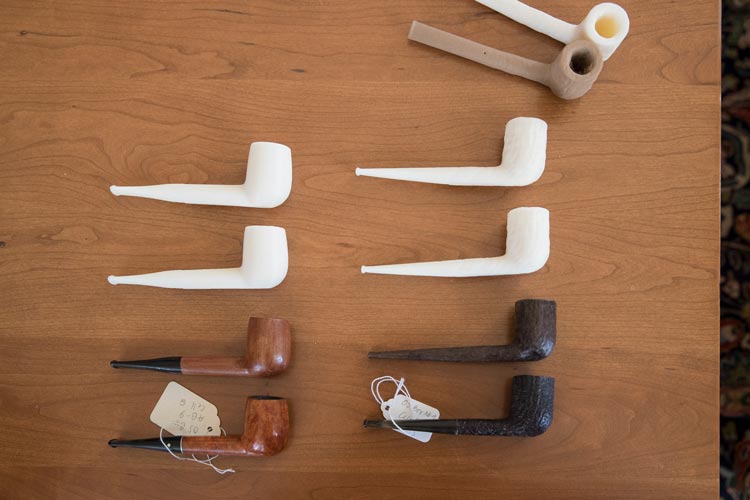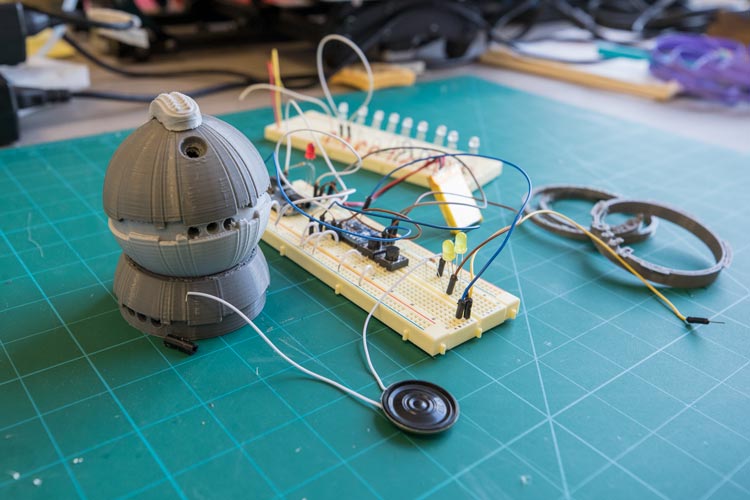 Dwight Dart, UVA Rapid Prototyping Lab
Across Grounds from the FabLab and the Scholars' Lab, Dwight Dart holds court in UVA's Rapid Prototyping Lab, based in the Engineering School. The lab has nine 3-D printers and does printing and design work for UVA faculty and students and for outside clients. Dart estimates he and his team complete 25 to 30 3-D printing projects each week.
Among them are 3-D-printed skulls that are based on scans of actual patients, enabling UVA doctors to precisely plan each cut of their scalpel – and precisely teach each new crop of medical students. There are also miniature wind tunnels, printed to allow K-12 teachers to demonstrate aerodynamics and aerospace engineering at a smaller scale.
The variety of the work is what keeps Dart coming to the lab each day.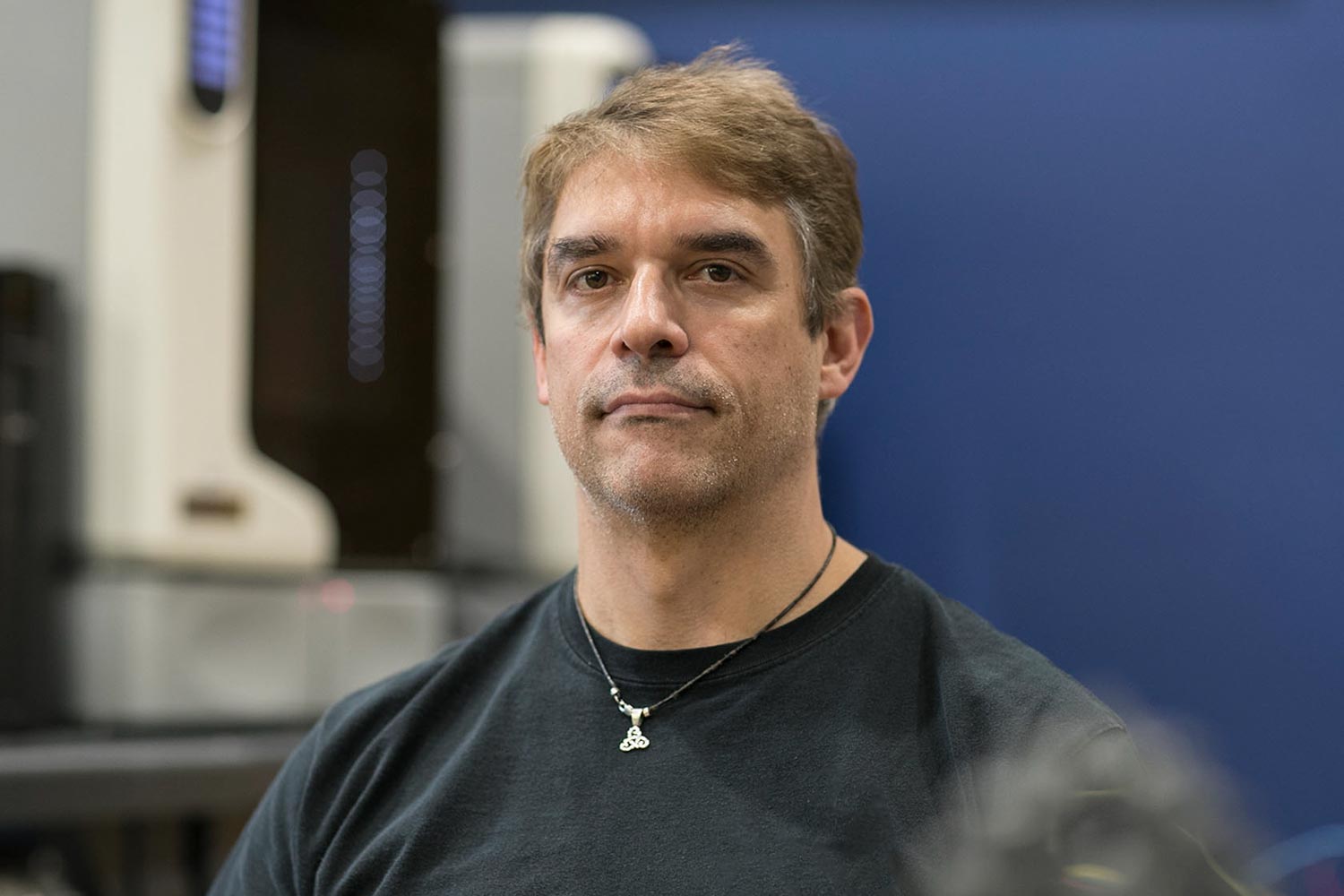 Dwight Dart, who has been at UVA since 2002, said he loves the variety that comes with working in the lab.
"The greatest thing about what I do is that every day is a different design or a different 3-D printing problem," he said. "It's never cookie-cutter."
Dart said more and more students are interested in 3-D printing and report that making a project from scratch has helped them in class.
"I have noticed a vast difference in students who have designed and printed something, particularly in their ability to conceptualize new ideas," he said.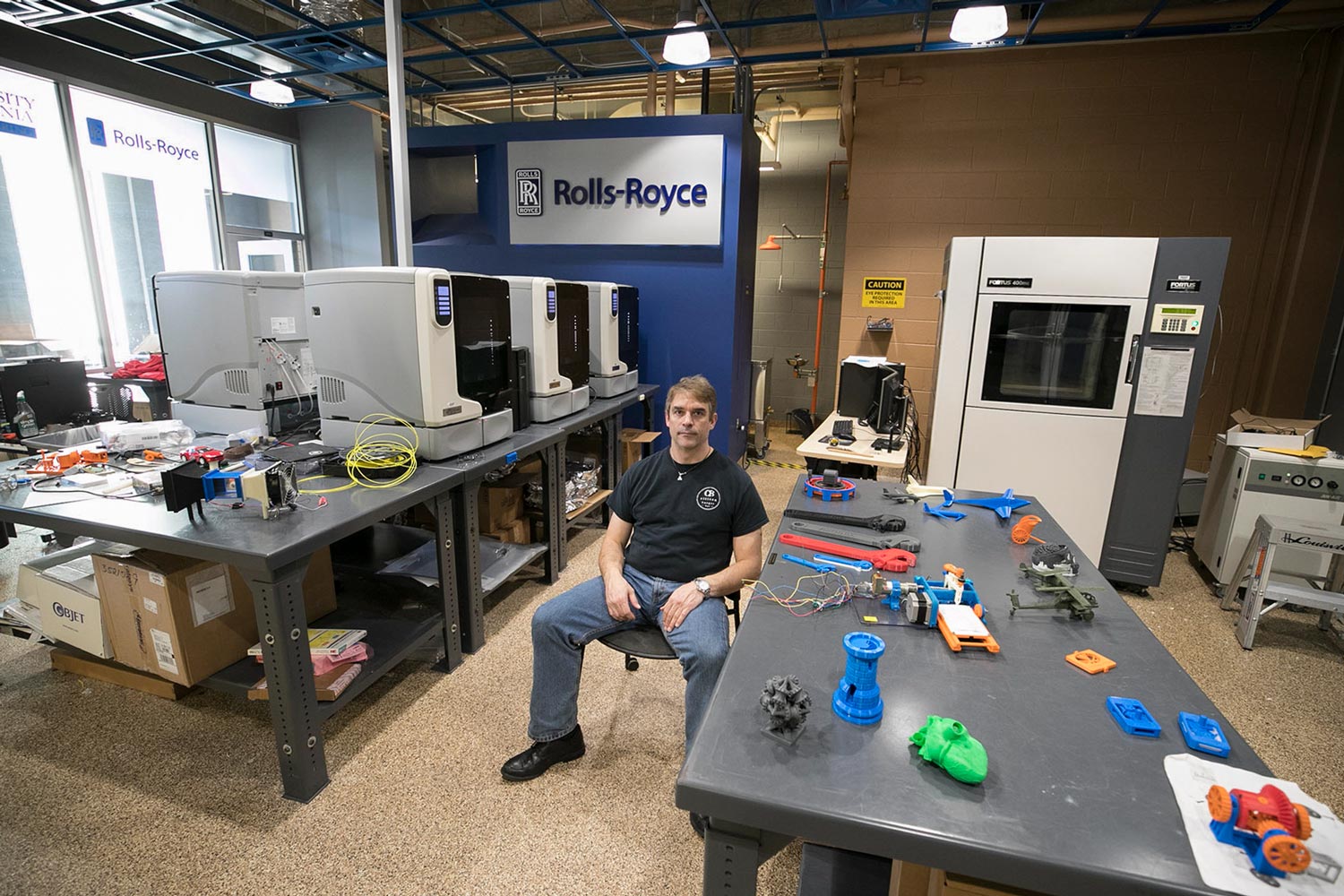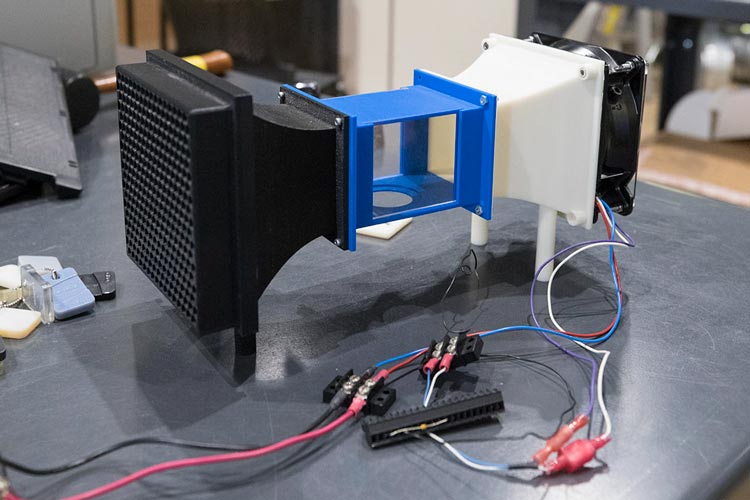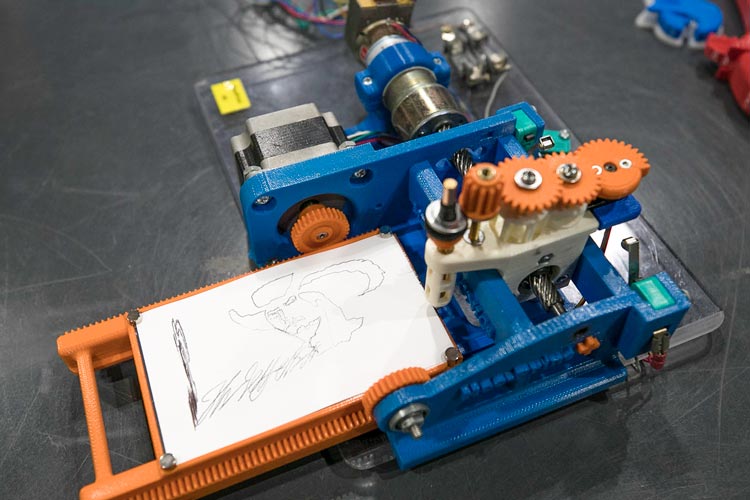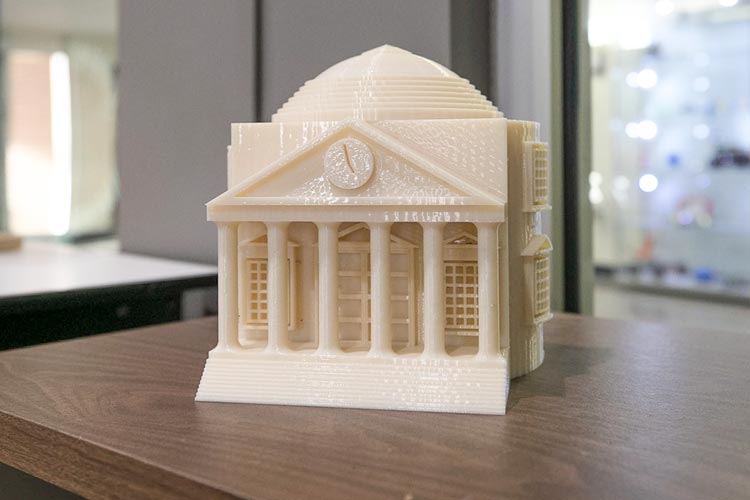 Sam Flippo, Drama Department "Prop Shop"
Manager Sam Flippo began creating props for theater productions when she was 13 years old. She still loves the challenge that each new play brings.
Flippo and her team of students run the "Prop Shop" in UVA's Drama Department, overseeing a huge inventory that includes everything from suits of armor to an impressive array of antique telephones.
"I could go on and on about the history of telephones," Flippo said with a chuckle. "We have so many little bits of history in our shop."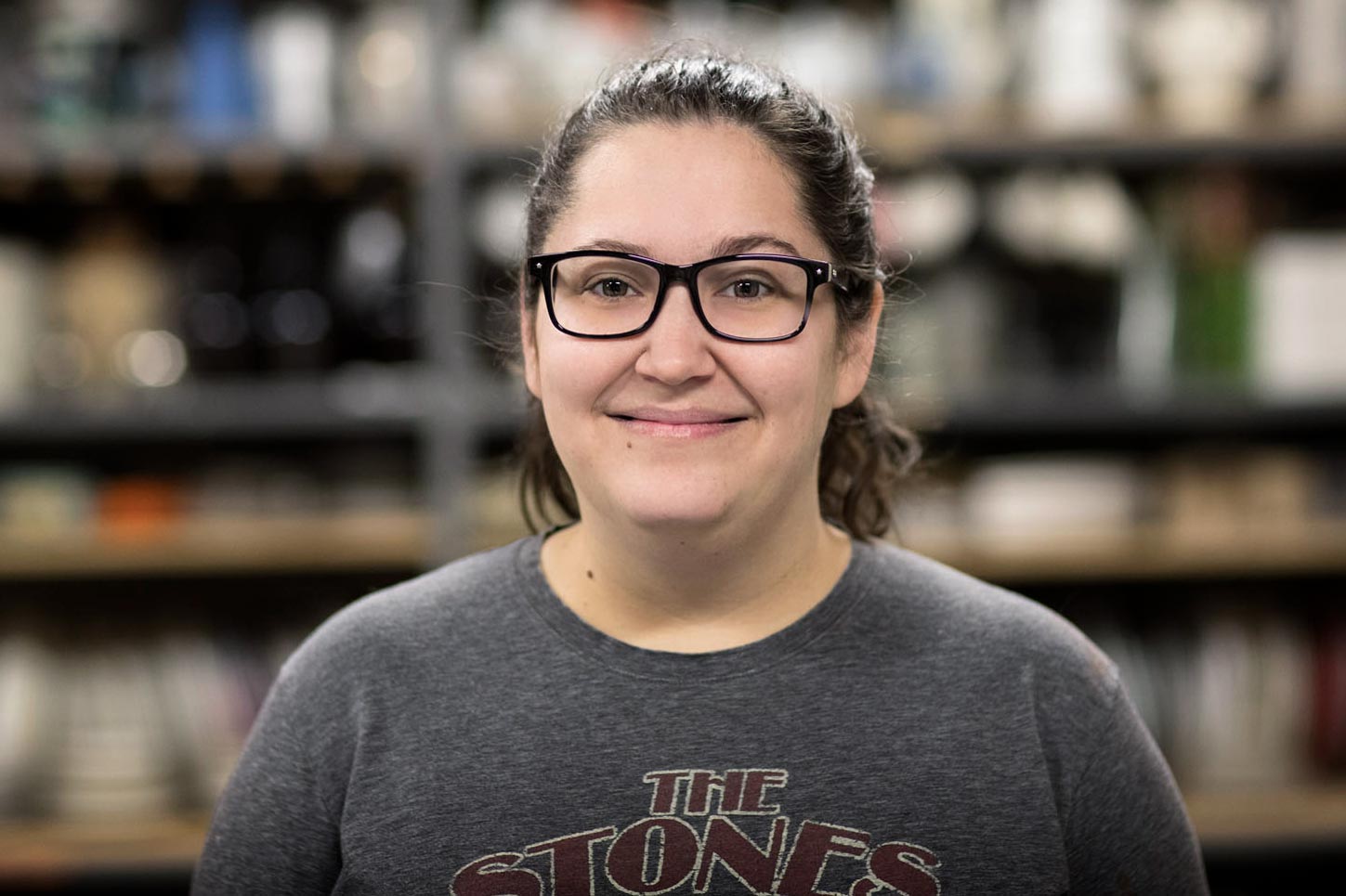 Sam Flippo started working in prop shops at age 13 and was immediately hooked.
Flippo and her students meet with the directors and stage managers for each production, working with them to find the perfect props for their show. Sometimes that involves building new pieces or using the shop's vacuum forming technology to create exact molds or replicas of existing pieces.
Her favorite prop requests are the ones that pose the trickiest challenges.
"I like props that are out of people's imaginations, that are really complicated," she said.
She recalled one play that called for a faux Vincent van Gogh painting; another that needed a chair that could be broken over an actor's head in particularly heated scene.
"I love nailing a Van Gogh," she said. "And breakaway furniture is really fun. … The look on everyone's faces when it works is really fabulous."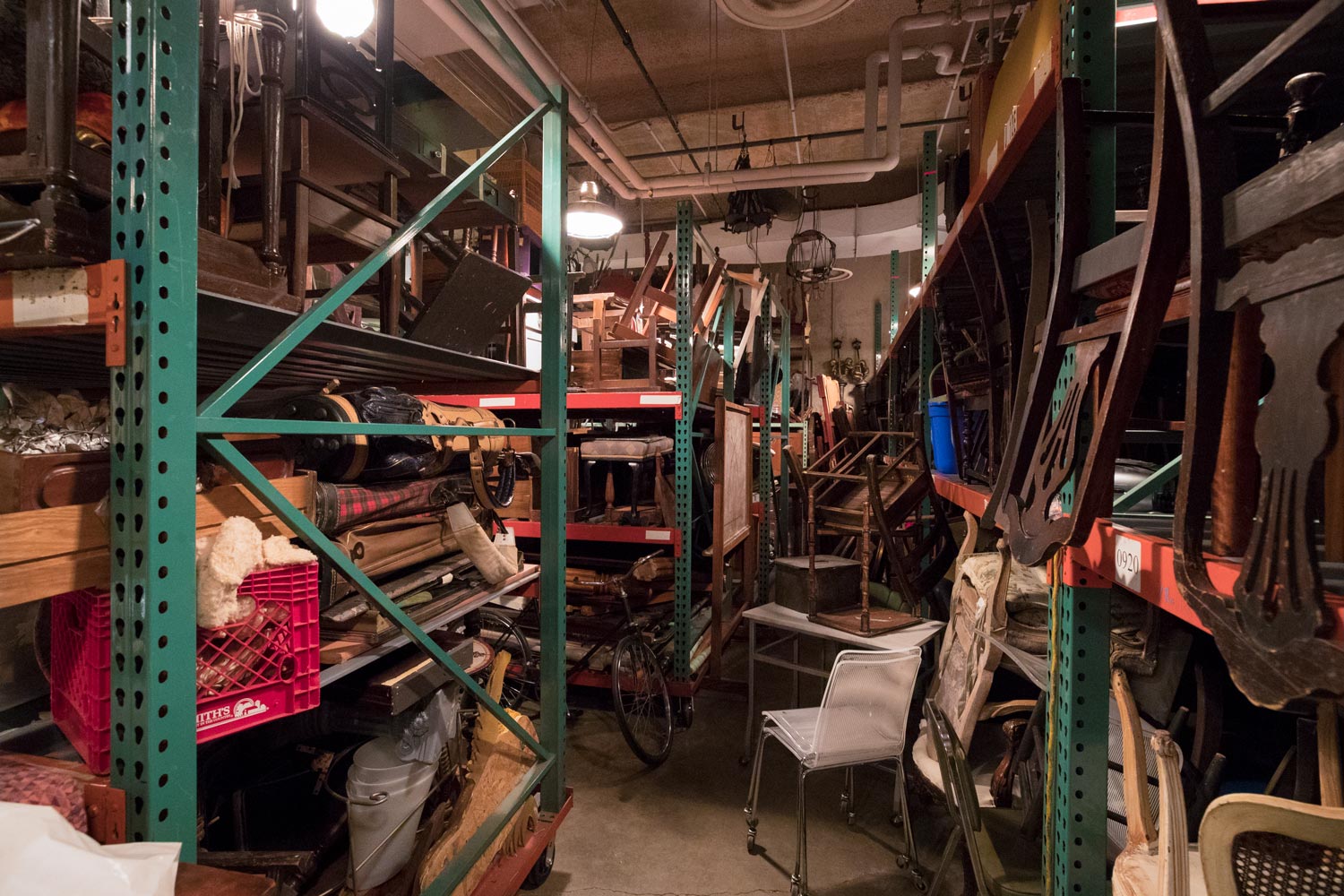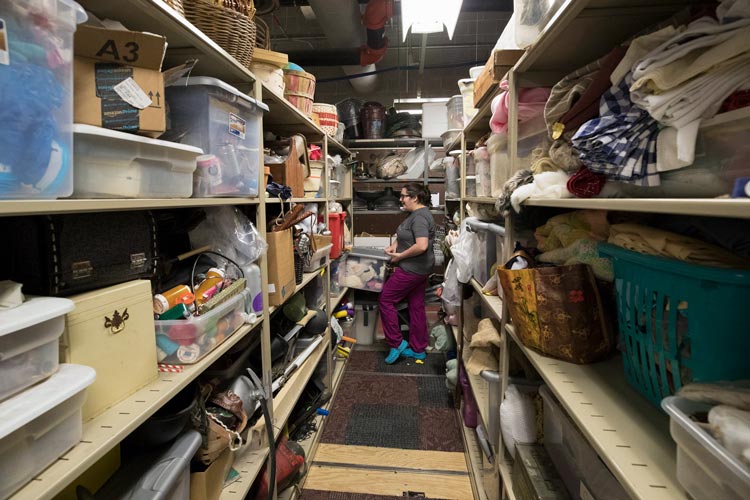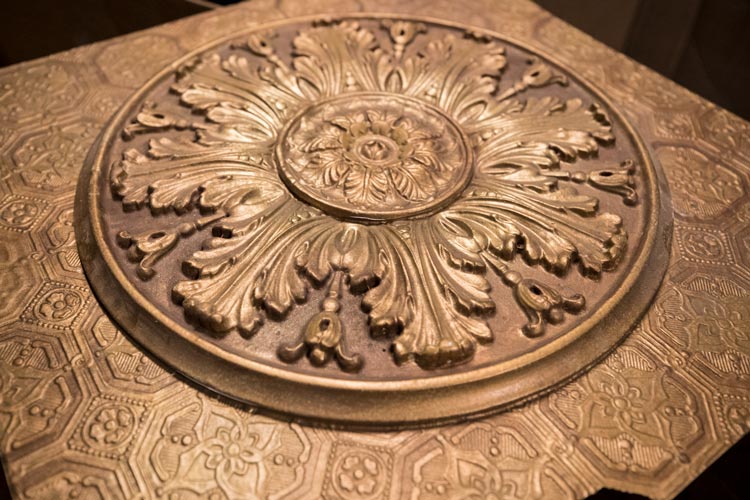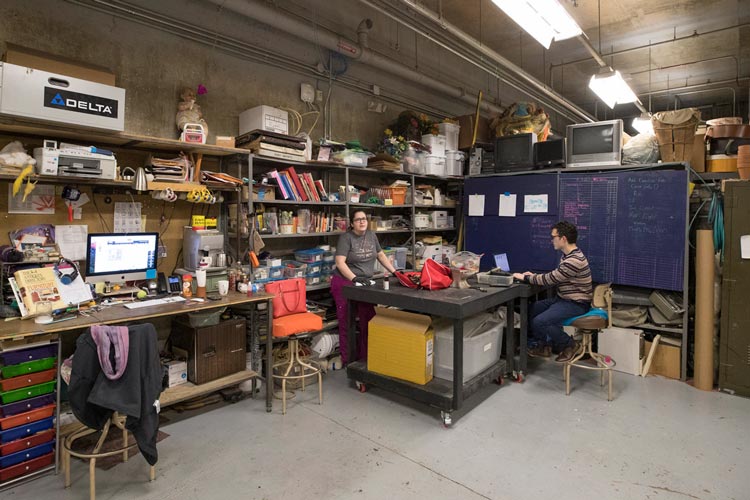 Jason Bennett, Wilson Hall Maker Studio
In the Wilson Hall Maker Studio, students can dream up and build their own musical instruments. The space is managed by the Learning Design & Technology group and created through a partnership with UVA's McIntire Department of Music. Though used frequently by music students, the studio's 3-D printers, routers, laser-cutting tools and microelectronic work stations are open to all UVA students.
"We are very much an entry-level space," Maker Space Specialist Jason Bennett said. "Our strongest focus is on getting humanities scholars to participate in making and interactive design, because there is such great value in getting humanities students and scholars involved in all aspects of the tech industry."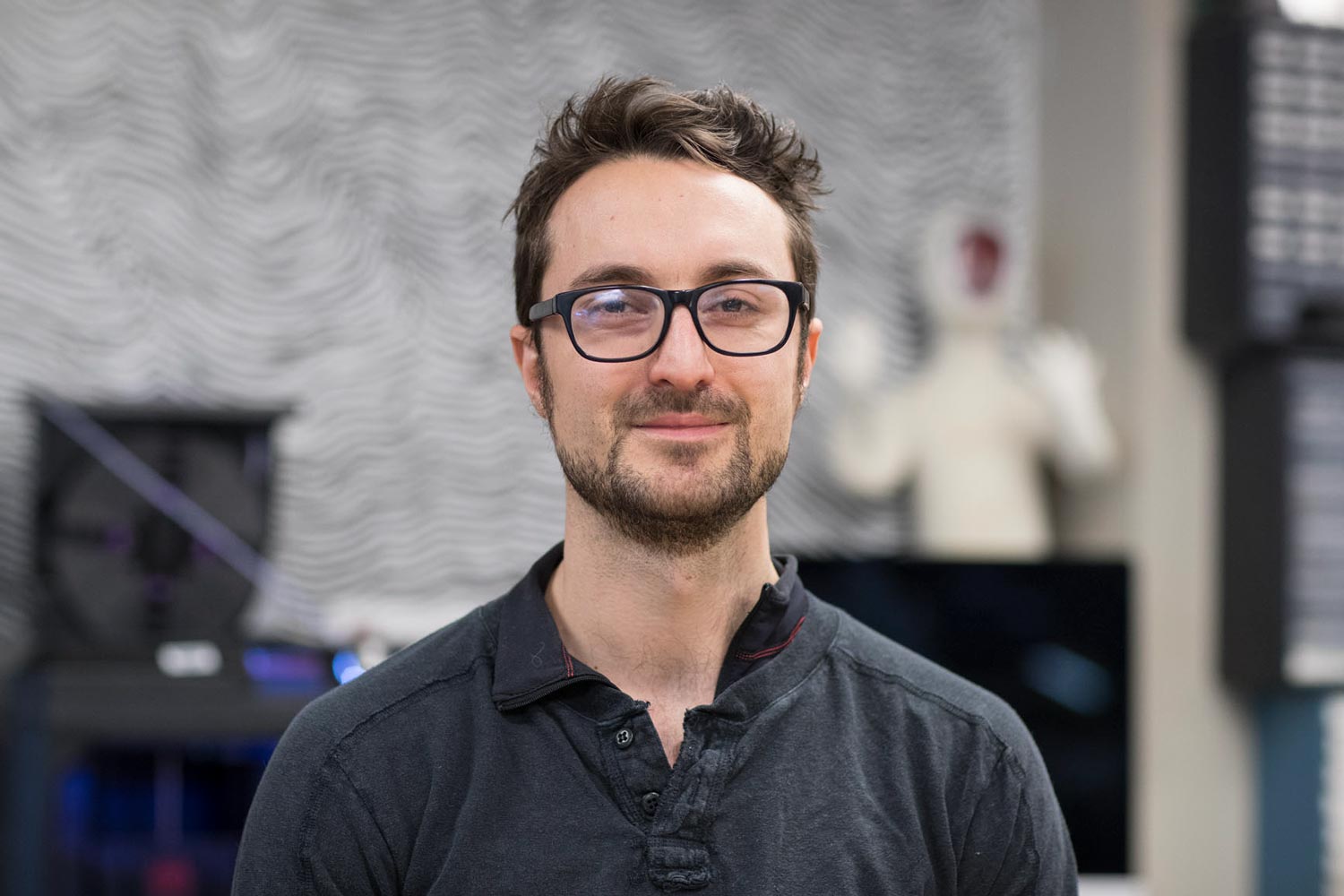 Jason Bennett, who holds two UVA degrees, said the best part of his job is meeting the many students who come through the Wilson Hall studio.
Bennett, a double-'Hoo with a bachelor's degree in religious studies and a master's in instructional technology from the Curry School of Education, has helped students create 3-D-printed medical models for a medical Spanish course or simulate old writing technologies, among many other projects.
"I might be installing machinery in the morning and meeting with the dean's office in the afternoon to talk about new curriculum ideas," he said. "It's great because I get to flex lots of different muscles."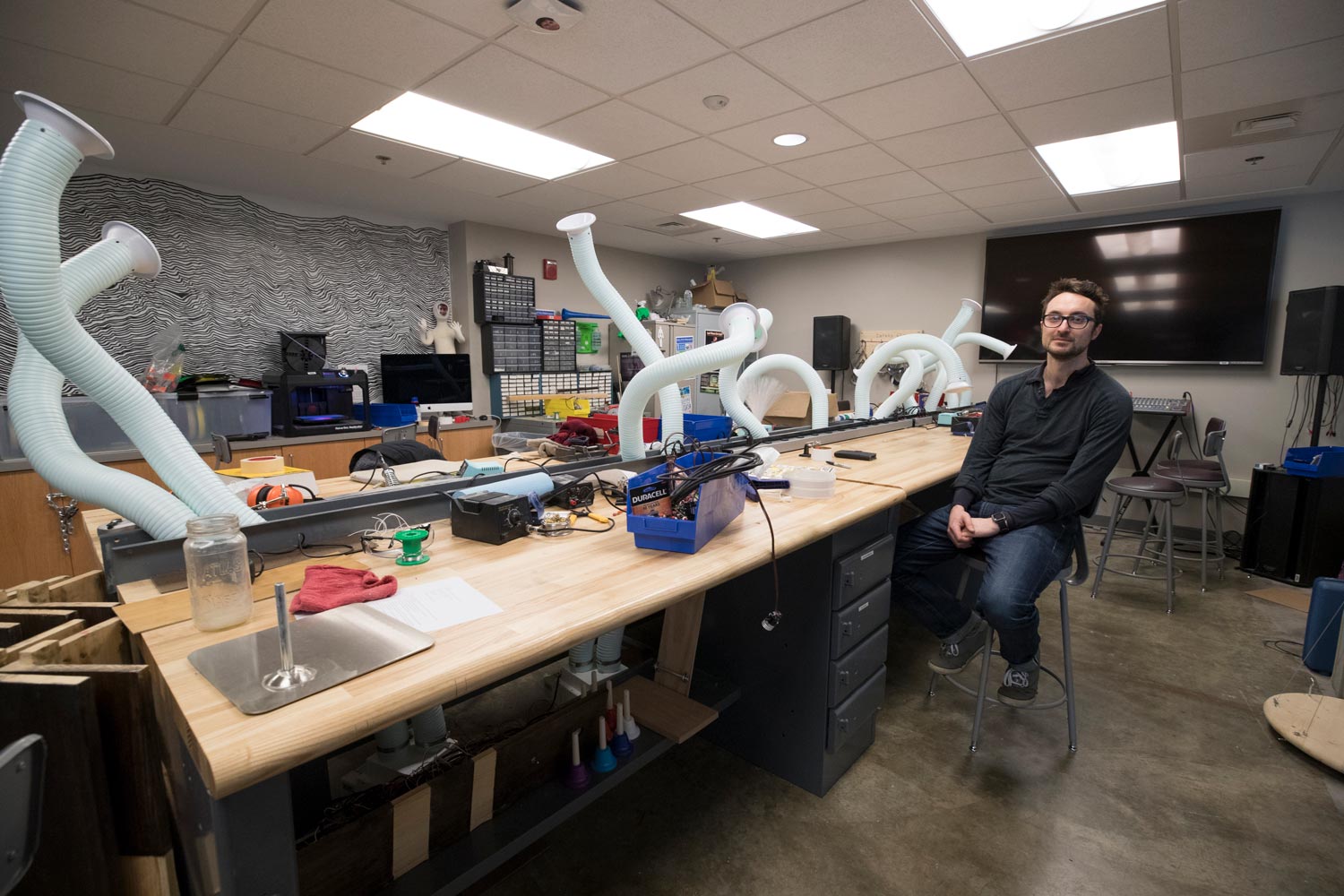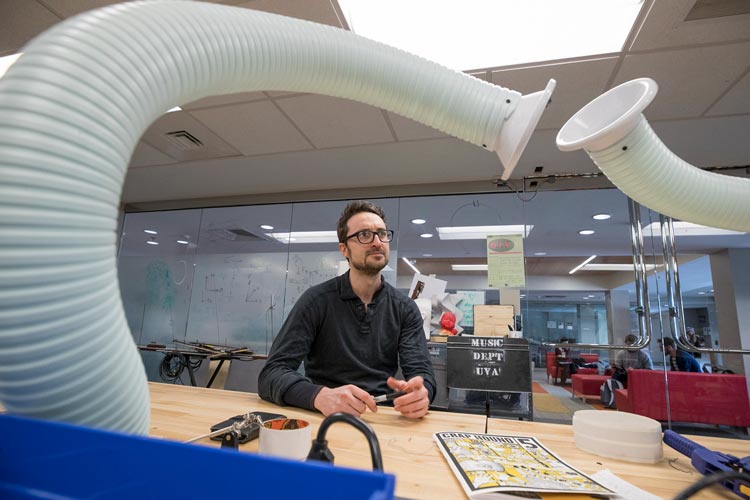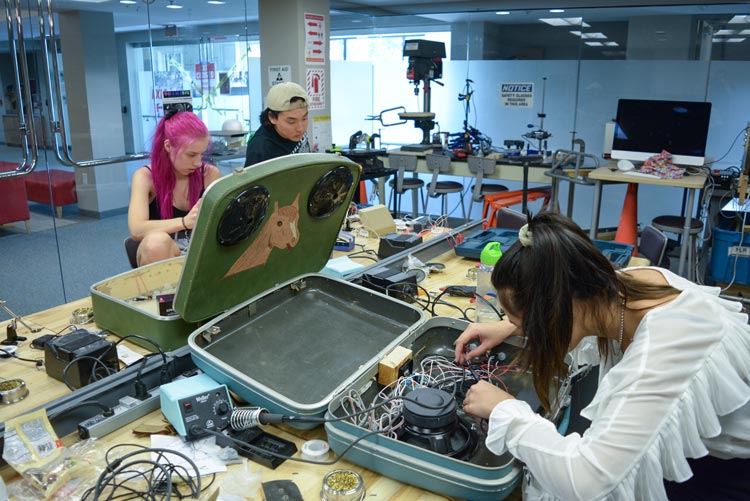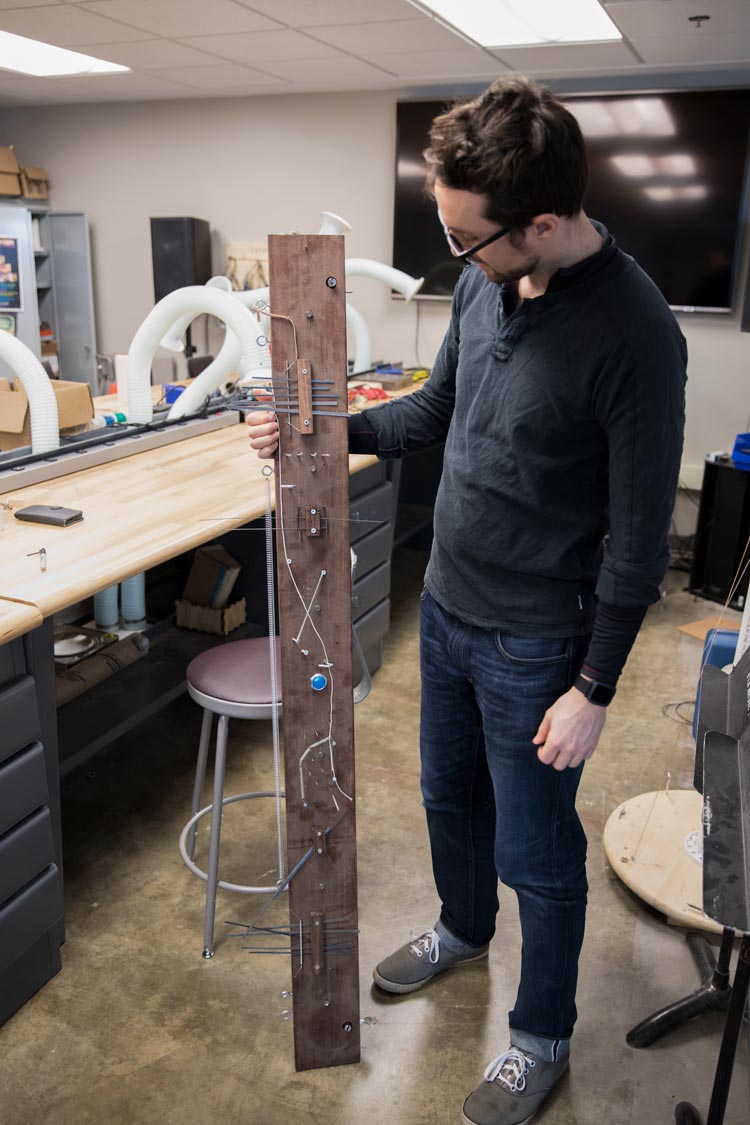 Article Information
March 28, 2018
https://news.virginia.edu/content/meet-makers-theyre-turning-ideas-reality-all-over-grounds