A seven-foot rabbit came to rest in Artis Plaza on Monday, joining its brethren in the sculpture garden by the University of Virginia Children's Hospital.
The rabbit, officially known as "Rabbit Reach," sculpted by artist Tim Cherry, joins a fox, an otter bench and a bear with cubs, in populating the plaza in front of the Battle Building. A gaggle of four geese and some turtles will join them later.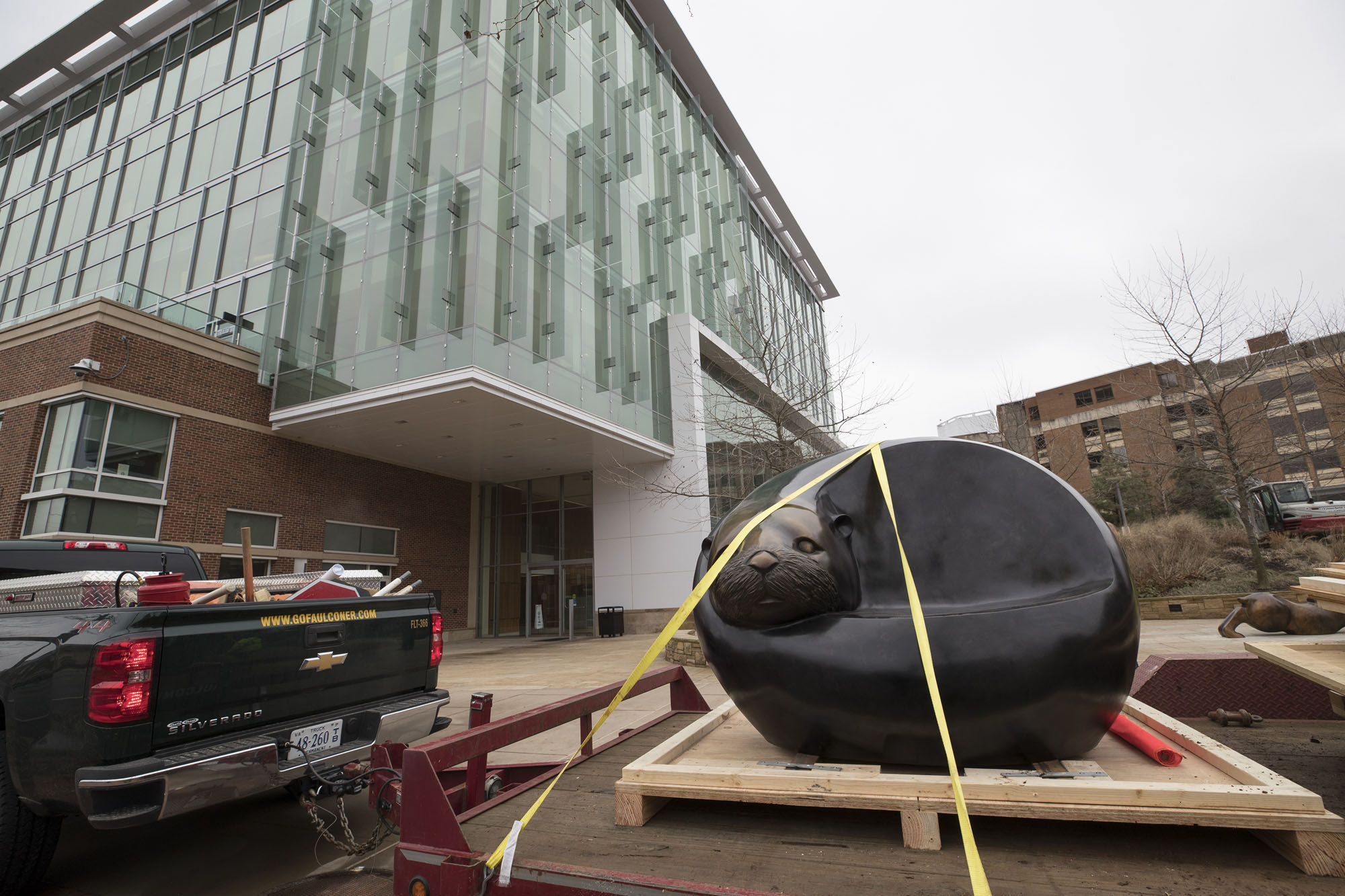 Children and visitors will be able to sit on the otter bench, created by Georgia Gerber.
"This is an outgrowth of the design and planning of the hospital," said Kevin Fox, the administrator for facilities planning and capital development in the UVA Health System. "We wanted child-friendly sculptures that the children could interact with and play on."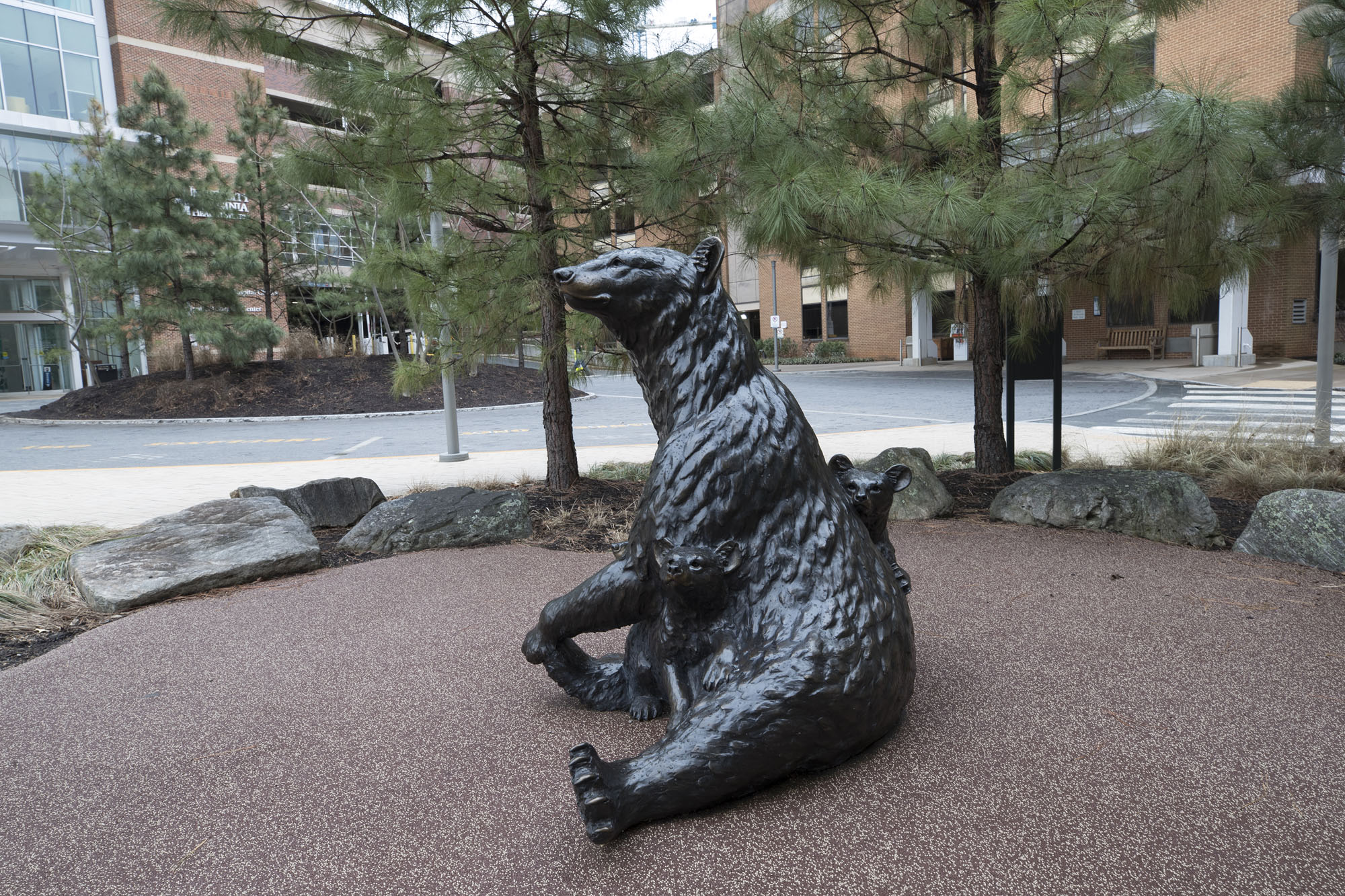 The mother bear with cubs was the first wildlife statue added to the plaza.
Fox co-chaired the Battle Building Sculpture Committee with Mary Hughes, landscape architect for the University. That committee selected the sculptures from among roughly 100 submissions.
There was also a battle of the turtles, a contest to determine whether a box turtle or a pond turtle would join the bronze menagerie. Patients and their families voted on the choice of the two turtles.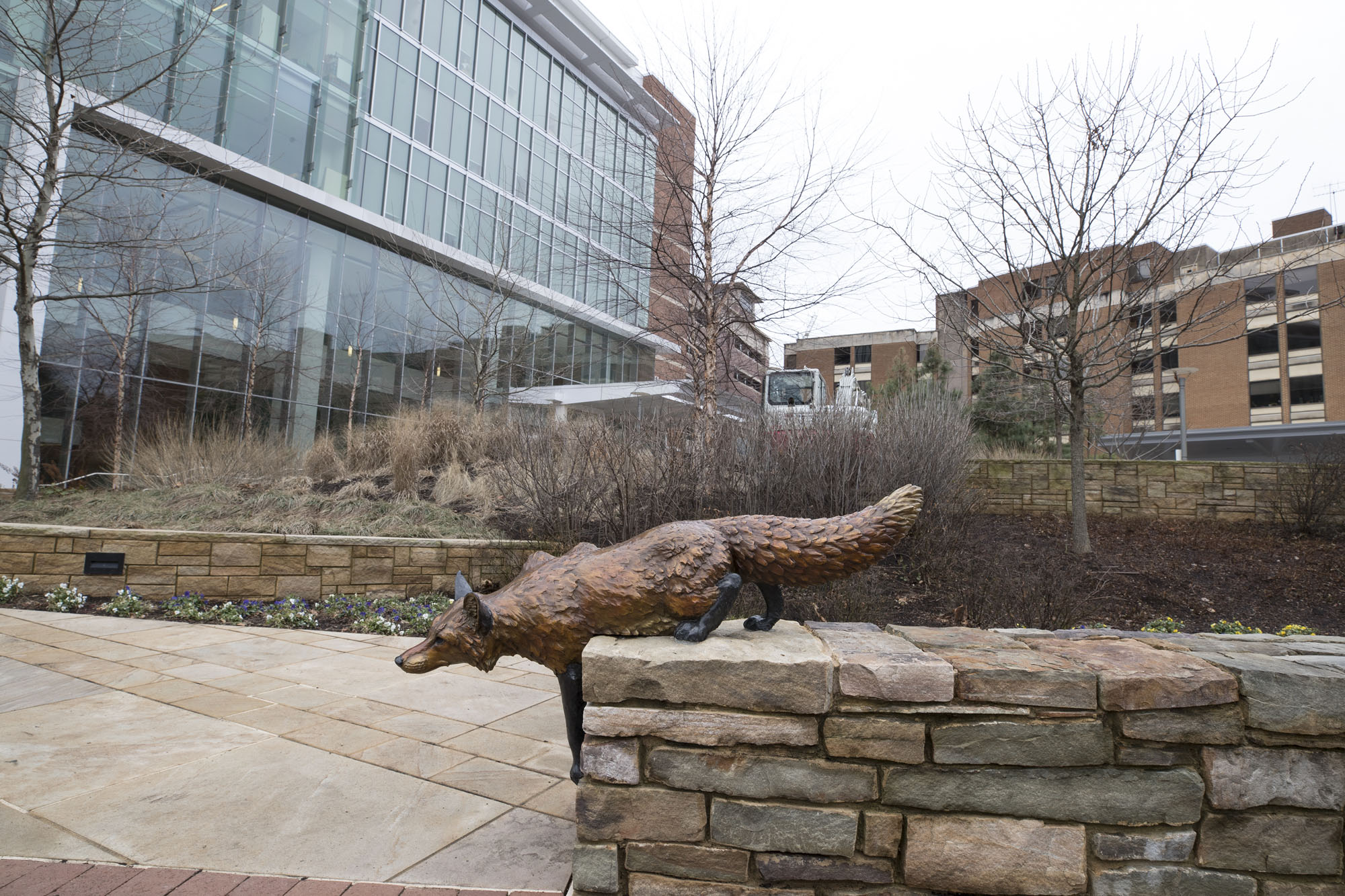 David Turner's fox sculpture was the second added to the plaza.
"There were two turtles in the running and the winner was the pond turtle by sculptor Steve Worthington," Hughes said.
The first statue in the garden was the bear and her cubs, a bronze created by William Turner, who also created the statues of two fighting stags by the Dell pond on Grounds. The statue of the bear and her cubs was donated by Barry Battle, a benefactor of the Children's Hospital. The next was David Turner's fox. The rabbit and the otter bench, which was created by Georgia Gerber, were added Monday. Yet to come are the gaggle of geese, the pond turtle and a smaller Worthington piece of turtles emerging from water in a line.
Article Information
February 19, 2018
/content/meet-newest-bronze-animal-residents-uva-childrens-hospital