Emily Dukas starts her day with a pleasant walk to work and enjoys a cup of tea with co-workers before she starts coding at an online ticketing company. But she isn't doing this work in the United States. The San Francisco native's summer internship is in Cape Town, South Africa, where she was placed by U.Va.'s nascent global internship program.
Dukas is one of nearly 70 students interning in 16 countries around the world in this, the second year of the program.
"I've enjoyed my time immensely in Cape Town," the third-year math major wrote in a recent e-mail. "I get to learn a lot by working in an environment outside of the U.S. I've learned a lot about the culture, but also a lot about work and coding itself, and how to be a good employee," she said.
The program launched last summer and taps alumni, partner organizations and employers for internships, which are as diverse as their countries of origin.
This year, Wahoos have fanned out to countries including Tanzania, Morocco, Spain, Israel and China.
Here are snapshots of some of U.Va.'s summer 2015 global interns: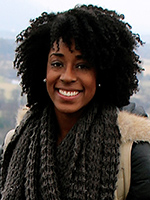 CAMERON HARRIS
Pacific Licensing Studio, Bangkok
This fourth-year media studies major is interning at a consumer products licensing business in Thailand's sprawling capital. She is tasked with using social media to promote a United Kingdom-based children's toy and garment company.
One of Pacific Licensing Studio's partners is Neal Rudge, a 1986 graduate of the College of Arts & Sciences, who wants to help give U.Va. students a leg up in the world of international business.
"I think U.Va.'s global internship program is a great way to link up overseas alums and other friends of the University with students looking for an international experience," he said.
How is Harris performing? "She's doing a fabulous job for us!" he said.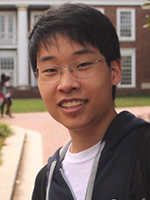 PETER AHNN
Samsung Electronics, Seoul
Rising fourth-year electrical engineering major Peter Ahnn is working at Samsung Electronics in South Korea.
The massive 400-acre Samsung campus hosted hundreds of interns last summer, but U.Va. students were the only Americans. Ahnn is one of nine U.Va. students working there this summer.
"As an intern trainee, I am working on projects involving next-generation semiconductor technologies and software development, which will hopefully serve to enhance my understanding of the semiconductor industry," he said.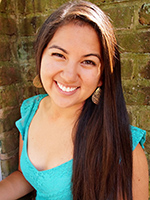 NAOMI BISHOP
Rubisadt Foundation, Douala, Cameroon
Naomi Bishop is also a rising fourth-year. The French and foreign affairs double-major is working at the Rubisadt Foundation in Cameroon's largest city, Douala, which sits on the Gulf of Guinea.
The Rubisadt Foundation is an organization that empowers young women and encourages their participation in science and technology professions.
"As an intern, I have the unique opportunity to work in the administrative and educational sides of the organization," she said.
"I will help design job profiles and fundraising plans, as well as work directly with the young women through tutoring for the SAT and other subjects."
Bishop will also do research for her thesis, which will analyze the impact of nongovernmental organizations, such as the Rubisadt Foundation, on women's rights in Cameroon.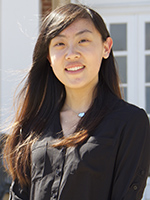 ZIHSU GAO
Intralink, Shanghai
Zihsu Gao is learning how to break into business in east Asia.
The rising second-year student is interning in Shanghai at Intralink, a company that develops and executes growth strategies for other companies entering the Asian market.
"The projects are mostly high-tech in nature," said Gao, who has not yet declared a major.
"I conduct market research for these companies to understand the market demand, contact suppliers, arrange official meetings and assess investment prospects," she said.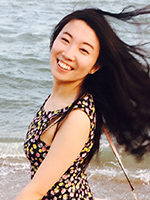 SUSAN LI
Meadpoint, Singapore
Susan Li's internship is at Meadpoint, a boutique real estate investment management firm in the bustling financial center that is Singapore. 
Meadpoint was founded by 1981 U.Va. alumnus Lawrence D. Sperling and Li said he ensured she was quickly assimilated into the firm's business flows.
"It is great that the founder of Meadpoint, our proud U.Va. alumnus Mr. Sperling, brought me to conferences with other investors and brokers, so I am really learning a lot," she said.
"As an intern, I help the team conduct research and do financial analysis when needed. I am also working on a project using my statistics knowledge to develop a database and program which hopefully could be used by the firm in the future as well."
Li, a rising third-year student majoring in commerce and statistics, is from Xi'an, China, but attended high school in Singapore. "It is great that I could return to Singapore for an internship and meet some of my friends this summer."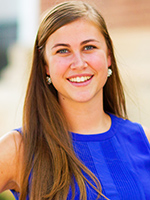 KAIJA FLOOD
Edge Growth, Johannesburg, South Africa
Kaija Flood is in Johannesburg, South Africa's largest city, working with a firm that advises small and medium-sized organizations, something she said is extremely gratifying.
"I am participating in a program called Emzingo, a social enterprise-focused fellowship for graduate students.
"Emzingo placed me in my internship with Edge Growth, an enterprise and supplier development firm that advises small and medium-sized organizations," she said.
Flood, a second-year student in the Batten School of Leadership and Public Policy's accelerated master's program, is helping Edge Growth develop content that will enable the entrepreneurs they advise to learn the business management skills required to scale up their companies.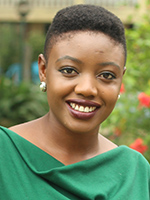 CLARISSE AWAMENGWI
Rubisadt Foundation, Douala, Cameroon
A native of Cameroon, this 2015 grad is working as a finance and operations consultant.
"The foundation empowers young women to become local and global leaders and encourages them to enter STEM fields," she wrote recently from Doula.  "To ensure the sustainability of the organization, I am creating a targeted business management plan that addresses critical issues currently facing the organization. This includes restructuring the organization administratively and financially, rebranding, developing new marketing strategies, building strategic partnerships, fundraising, and putting into place income-generating activities."
Awamengwi is also teaching an English as a second language course and an ethics class.
She walked the Lawn in May, earning a degree in foreign affairs and global development studies, with a concentration in Africa in both majors.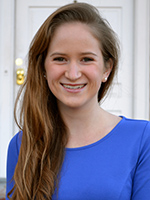 LEAH DAY
Association Marocaine de Planification Familiale, Rabat, Morocco
Leah Day has a very important task. She is helping a family planning nongovernmental agency apply for consultative status with the Economic and Social Council of the United Nations.
"I'm writing a large report for the United Nations about the Association Marocaine de Planification Familiale; what they do, their goals as an organization and recent activity," said Day, a third-year student majoring in foreign affairs and minoring in anthropology.
The report must be written in English.
"That's where I come in! I have been reading all of the organization's documents and studies in French and then writing about them in English."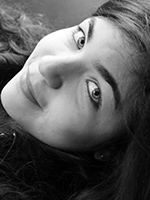 KATARINA GARCIA
BBD, Paris
BBD is one of the world's leading advertising agencies, and Katarina Garcia-Meza is spending the summer in the Paris office learning how a top ad agency gets things done.
"I am working alongside the Johnson & Johnson team providing research, attending meetings and brainstorming sessions for upcoming advertising campaigns," said the rising fourth-year student, who is majoring in media studies and minoring in studio art.
Media Contact
University News Associate Office of University Communications
jak4g@virginia.edu (434) 243-9935