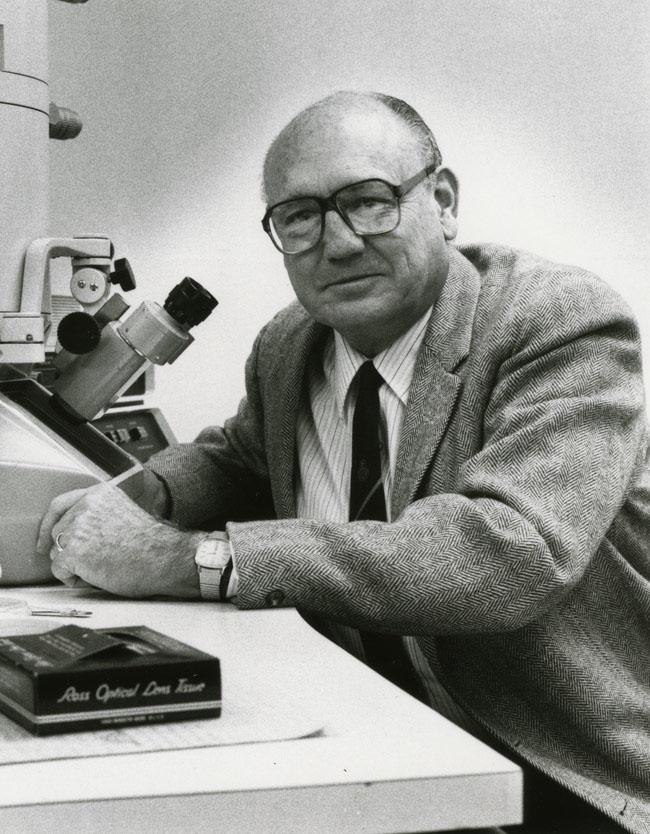 March 15, 2012 — A memorial service for Oscar Miller Jr., professor emeritus of the University of Virginia and National Academy of Sciences member, will be held March 24 at 2 p.m. at U.Va.'s Alumni Hall. Members of the University community, friends and family are invited to attend and share favorite memories at the service, which will be followed by a reception.
Miller was a longtime U.Va. professor, whose research in the 1960s while at the Oak Ridge National Laboratory led to many important advances in DNA science and is still used in labs today.
Miller, who joined the U.Va. faculty in 1973, died Jan. 28 at the age of 86. During his tenure, he chaired the Department of Biology in the College of Arts & Sciences and held William R. Kenan Jr. and Lewis and Clark professorships. Miller was elected to the National Academy of Sciences in 1978, one of the highest honors for a scientist or engineer.
More on his life's work and achievements is here.