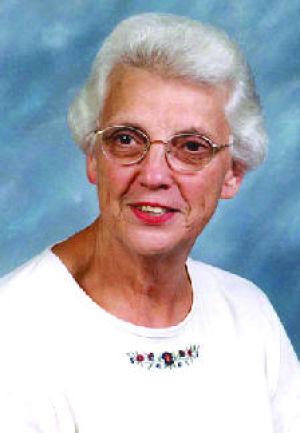 Former University of Virginia School of Nursing Dean Rose Marie Chioni died Feb. 6 in Charlottesville. She was 81.
Her career was devoted to the education of nurses.
"Dr. Chioni was a nurse's nurse, a true leader, and she will be missed," said Dorrie Fontaine, dean of U.Va. School of Nursing since 2008.
Chioni taught at Wayne State University in Detroit, the University of Pittsburgh and the University of Wisconsin-Madison before taking leadership of U.Va.'s School of Nursing in 1974. During her 14-year tenure, she was instrumental in the development of the Ph.D. in nursing degree program. Graduates of the program serve in leadership positions throughout the country.
"Dean Chioni left us with very real, very important, very modern ideas that impact the way we educate 21st-century caregivers," Fontaine said. "She established our nursing doctoral program, studied home health care before it was a common concept and had a keen interest in gerontology and hospice care."
After retiring from her tenure as dean in 1988, she continued to teach and conduct research in those subjects. Chioni retired in 1995.
"Her perspective remains relevant to today's students, who can pore over the tangibles she left – her correspondence, papers and journal articles – housed in our Bjoring Center for Nursing Historical Inquiry archives," Fontaine said.
Chioni's deep commitment to quality nursing led her to serve in many professional leadership capacities, including president of the American Association of Colleges of Nursing and president of the Virginia State Board of Nursing. She was also selected as a charter fellow in the American Academy of Nursing.
Chioni was born in LaSalle, Ill. She received her nursing diploma from St. Francis Hospital School of Nursing in Peoria, Ill. in 1953. She earned her B.S., M.A., and Ph.D. degrees at the University of Minnesota, the University of Chicago and The Ohio State University, respectively.
Media Contact
University News Associate Office of University Communications
anneb@virginia.edu (434) 924-6861