Longtime University of Virginia faculty member Bill Anderson died Monday in Charlottesville. He was 68. Anderson, who retired in 2014 after 33 years with UVA, helped thousands of students as a clinical psychologist at Student Health's Counseling and Psychological Services.
After joining the faculty of UVA's Curry School of Education, he became director of training at the UVA Counseling Center in 1985 and served in that position until 1996, when the Counseling Center was merged with Student Mental Health to form CAPS. Anderson conducted individual and group therapy, supervised clinicians in training and provided outreach to the wider University community. As the University grew and became more diverse, his clinical work focused on multicultural issues, sexuality concerns and the integration of spirituality and psychotherapy.
The Serpentine Society gave Anderson its Outstanding Service Award in 2014. The award, begun in 2003, is given annually to recognize a member of the University community who has contributed positively to LGBTQ causes on Grounds. Anderson also served as a Hereford College Fellow.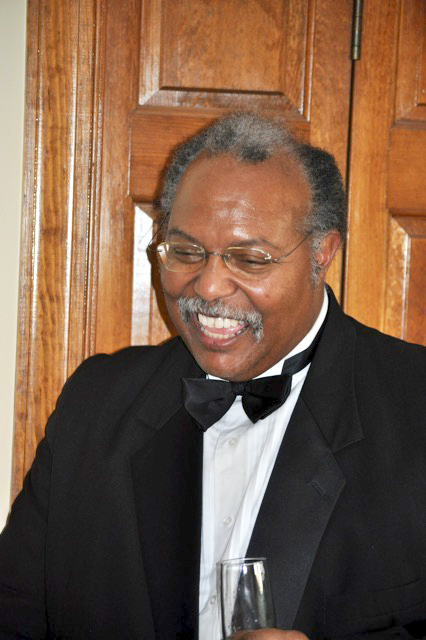 Psychologist Bill Anderson worked at UVA for 33 years. (Photo courtesy of Sandra Snyder)
Many people responding to Anderson's passing commented on what a giving person he was, including Patricia M. Lampkin, UVA's vice president and chief student affairs officer, and Dr. Marcus L. Martin, vice president and chief officer for diversity and equity.
"Bill was a gentle soul and a dear friend to many of us who knew him and worked with him during his long tenure with the University," Lampkin said.
Martin said, "A more gentle and loving person I will never know. Bill gave of himself mentally and spiritually to anyone in need. I will have lasting memories of Bill singing in the MLK Community Choir and his wonderful smile and kind words every time we met. Bill's unselfish service and commitment to University students, faculty, staff and community are unmatched. He will be greatly missed by many."
Anderson regularly sang tenor in two Charlottesville choral ensembles, the Virginia Consort and Zephyrus. He also chaired the Charlottesville Center for Peace and Justice and was active in several other national and international peace and justice organizations.
A graduate of Virginia Tech and the State University of New York at Stonybrook, he was a member of the American Association for Advancement of Behavior Therapy, the Association of Black Psychologists and the American Psychological Association.
Funeral services will be held Saturday at 11:30 a.m. at Four Mile Creek Baptist Church, 2950 New Market Road in Henrico.
Article Information
September 1, 2016
/content/memoriam-william-h-anderson-jr