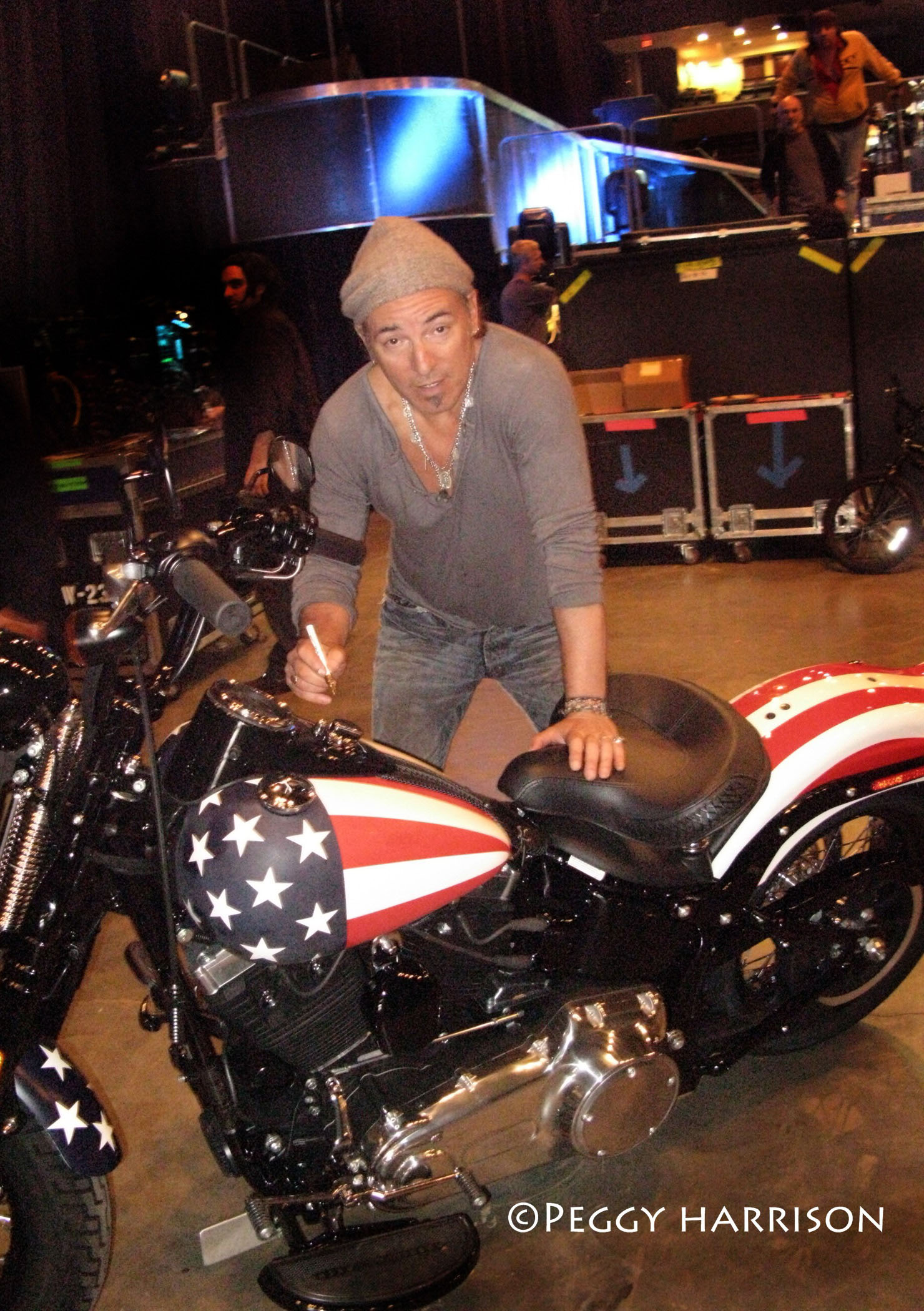 May 29, 2008 — When Bruce Springsteen and the E-Street Band performed in Charlottesville's John Paul Jones Arena in April, they took the time to help sick children at the University of Virginia Children's Hospital.
"The Boss" and his band autographed a new 2008 Harley-Davidson Cross Bones motorcycle for a benefit raffle sponsored by Log a Load for Kids. The winning ticket will be drawn Aug. 16 at 3 p.m. in Charlottesville's McIntire Park.
On the same day, Log a Load for Kids will sponsor the fourth annual softball tournament, "
Fire at McIntire
." Games will begin at 9 a.m. and conclude at 6 p.m.
Raffle tickets for the motorcycle may be purchased for $100 apiece at the U.Va. Children's Hospital Development Office and the Shenandoah Harley-Davidson store in Staunton, Va. Other locations will be announced.
For information, call Rich Palermo at 434-841-3472 or the U.Va. Children's Development Office at 434-924-8432. For directions to Shenandoah Harley-Davidson, call 540-213-7433.
Article Information
May 29, 2008
https://news.virginia.edu/content/motorcycle-raffle-benefit-university-virginia-childrens-hospital