Can you call me?
That request landed in University of Virginia art history professor Elizabeth Hutton Turner's email inbox shortly after she wrapped up a session of her "American Modernism" course about a week ago. The email was from Randall Griffey, a curator at the Metropolitan Museum of Art in New York City, who had just met with Turner's students on Zoom to discuss the Met exhibition Turner co-curated about American modernist painter Jacob Lawrence.
Griffey, apparently, had something else to say. Turner called him back, and he delivered some remarkable news: A Lawrence painting, for which Turner had been searching for years, had been found – thanks to the exhibition she curated.
It was, Turner said later, a thrilling moment.
"I am just over the moon," she said. "This is one of those mountaintop moments that doesn't come along often in a career like mine."
The painting is one of five panels that have been missing from a 30-panel series by Lawrence, whose work Turner has studied and discussed in her courses for years. This particular series, "Struggle: From the History of the American People," was painted from 1954 to '56 and originally included 30 12-by-16-inch tempera paintings depicting key moments in American history, reimagined to focus on people of color.
"It's very much a people's history, and it is Lawrence's very radical notion that American history needed to be re-read and re-visualized, by revisiting and quoting from actual primary sources," said Turner, who brought parts of the series to Grounds in 2015 for an exhibition at The Fralin Museum of Art at UVA.
However, the series has not been seen together with its written captions since 1958, right after its creation. All 30 works were sold to a private collector in the late 1950s, who soon started dispersing them individually in the early 1960s. It wasn't until the current "Struggle" series exhibition and tour, organized and launched in January 2020 by the Peabody Essex Museum, that all of the known panels, co-curated by Turner and Austen Barron Bailly, were reunited for the first time.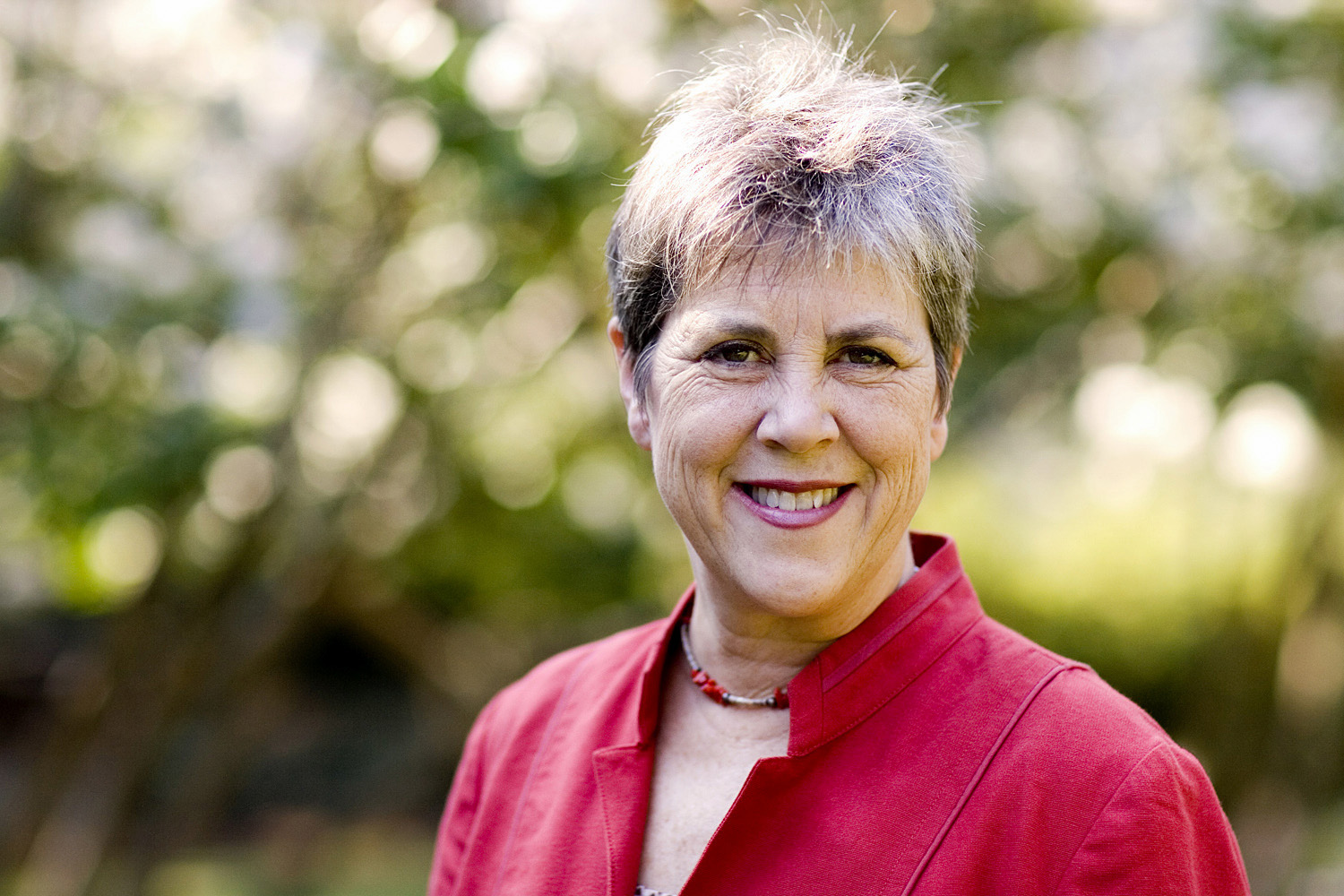 Elizabeth Hutton Turner, a University Professor of Art History, has studied and taught Jacob Lawrence's work for years. (Photo by Dan Addison, University Communications)
When the Met opened the exhibition on Aug. 29, the "Struggle" display included five empty spots for the five missing panels, marked by a silk screened image and/or a line of text from Lawrence's narrative captions, depending on what was known about each painting. In this way, Turner and her fellow curators hoped the exhibition in New York, where the series was originally shown in the 1950s and where Lawrence himself lived and worked, might bring more of Lawrence's work to light.
"It was our gambler's hunch that the reunion of the 'Struggle' series for the first time in 60 years, even with the missing pieces acknowledged, would bring people forward," she said.
The hunch paid off. This fall, one Met visitor, captivated by the paintings, suddenly realized they looked a lot like a painting she had seen in her neighbors' apartment on New York's Upper West Side.
The woman went home and alerted her neighbors, an elderly couple. They contacted the museum to see if their artwork, which they had purchased at a friend's Christmas charity auction in 1960 and did not know was part of a series, could in fact be one of Jacob Lawrence's missing paintings.
And indeed, it was. A Met curator verified the finding, and last Wednesday the couple's painting, now loaned to the museum, was finally installed in one of those blank spaces, rejoining the series after more than 60 years.
Numbered Panel 16, the painting refers to Shay's Rebellion, a series of armed uprisings in Massachusetts in 1786 and 1787 led by former Revolutionary War captain Daniel Shay and other Revolutionary War veterans. Many were farmers who received little to no compensation after fighting in the war and during a time of economic crisis were struggling to make ends meet as the state government levied high taxes.
In Lawrence's notes, Panel 16 is accompanied by a quote from a primary source, in this case a letter from retired General George Washington to Secretary of War Henry Knox, expressing his concern about civil unrest and warning: "There are combustibles in every State, which a spark might set fire to."
The quote, Turner said, fits the sense of internal struggle evident in the painting.
"This panel comes between one depicting the Constitutional Convention … and Panel 17 referencing the Hamilton/Burr duel," she said. "You can see the internal national struggles to create the democracy, after the battles of the Revolution."
In some ways, Turner said, the rediscovered painting feels appropriate to this moment, coming ahead of a contentious election and after a long, hard year that has highlighted the country's struggles with race, inequity and identity.
"Looking at these panels in the context of today, you just realize how fragile democracy is," she said. "It is so important that we understand what binds us together as a nation, that we need to respect the rights of others and that we are equally invested in each other. In this painting, Lawrence doesn't place the emphasis on the iconic leader; he places it on the group that is brought together, united in a common ascent to justice and freedom."
Seeing Panel 16 next the others also brings a greater sense of completeness to the series, she said.
"It's an amazing thing, to be searching for years to try to recapture this narrative that Lawrence created, and to read it more fully; with the works missing, it has never been properly read before," she said. "Every added piece makes such a difference."
The story of the painting's discovery, she notes, is a UVA story as well. For years, Turner has asked her students to visualize what the painting might look like, based on the Washington quote associated with it. She has also constantly reminded them that art exhibitions are not static – they can change, pose questions and bring new revelations to light.
"In my 'American Modernism' course, each student is tasked with creating their own exhibition of their research, and I always tell them that exhibitions are all about inquiry, about this dynamic way of bringing art together to begin asking questions," she said. "The Lawrence exhibition was a case in point for them."
Much of the research and development that went into the Met exhibition actually began at UVA. Turner has been working on bringing the "Struggle" series together since 2014, and The Fralin exhibition spurred questions and collaborations across Grounds. Matthew McLendon, J. Sanford Miller Family Director of The Fralin, said the chronicle of the "Struggle" series is a great example of the inquiry and research public art exhibitions can generate.
"I read with great delight about the discovery of Lawrence's missing painting," McLendon said. "It underscores the importance of works of art being available in public collections and, frankly, I think this is every curator's dream come true. We are honored that Professor Turner started down the path of this project with the exhibition of 'Struggle' panels at The Fralin in 2015, demonstrating the vital and lasting contributions to scholarship that university museums foster."
Two professors – Deborah McDowell, the director of the Carter G. Woodson Institute for African American and African Studies and the Alice Griffin Professor of English; and Elgin Cleckley, an assistant professor of architecture with appointments in the schools of Education and Nursing – wrote entries for the Met exhibition's catalogue. Graduate students Elyse Gerstenecker and Chloe Downe Wells, along with a team of undergraduate students, also did significant research.
McDowell said she was very happy for Turner.
"I have the utmost admiration for Beth's research on Jacob Lawrence, and was fortunate early on to partner with her on various phases of her work on the 'Struggle' series," she said. "That we were able to exhibit most of these panels here at UVA is owning entirely to Beth's years-long commitment to the exhibiting and interpreting the work of Jacob Lawrence."
Turner called it a "once-in-a-lifetime moment."
"This is a thrilling thing for me, and also a proud part of UVA's story, and part of the extraordinary research and development that goes on here," she said.
Media Contact
Article Information
October 26, 2020
/content/mountaintop-moment-professors-met-exhibition-sparks-discovery-lost-painting